You must have seen pictures of indoor bonsai trees in and around home offices of different people. These small plants look extremely adorable and also helps in enhancing the look of your office or living room. Recently, these plants are becoming extremely popular on the internet on various social media platforms including Instagram and Pinterest for their aesthetic look. However, the truth is that maintaining these plants is not an easy task. They require special care and ample amount of sunlight to stay alive. If you have your heart set on a bonsai tree, this article is for you. In this article, we are discussing about some of the best indoor bonsai plants available and how you can take care of them.
Best Indoor Bonsai
Fincus Bonsai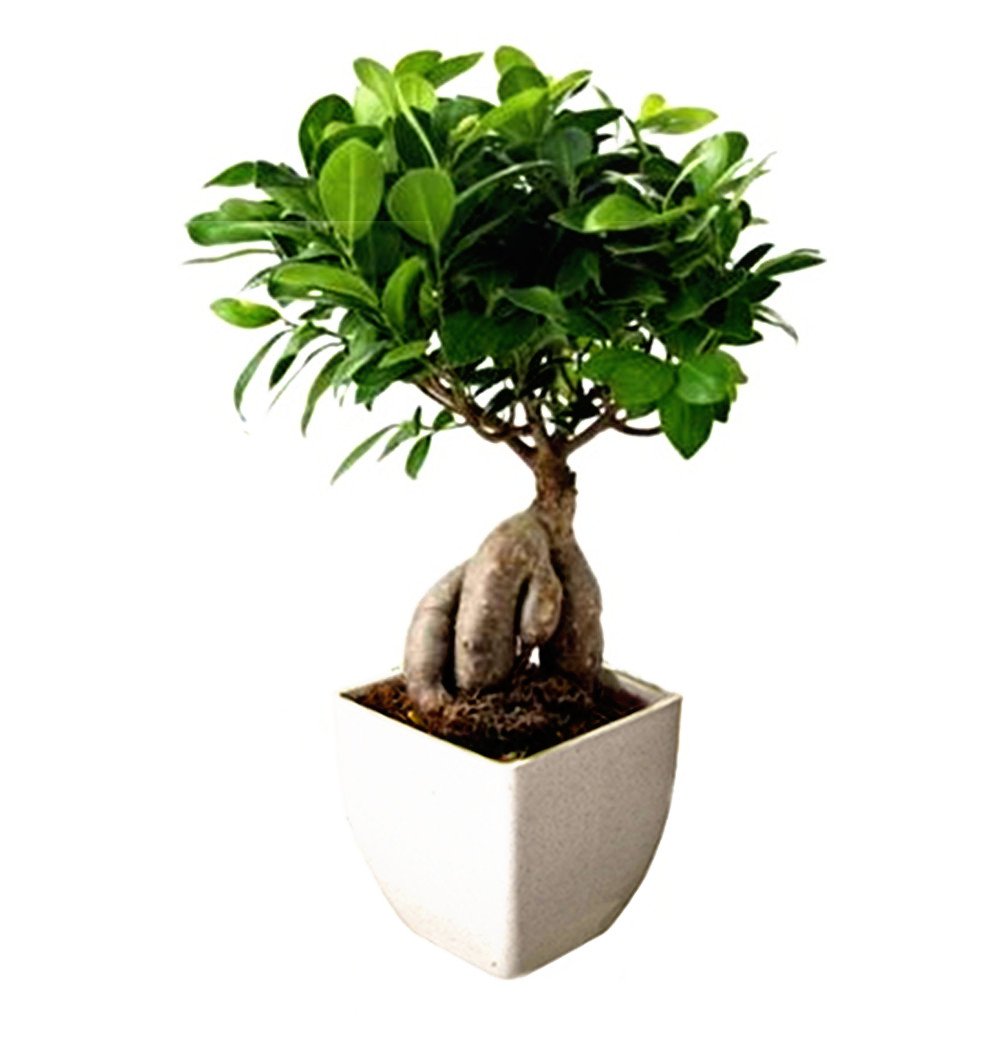 We are mentioning this particular plant first on our list because it is one of the best indoor bonsai plants available. If you are a complete amateur and have very less knowledge about plants, this particular bonsai is the one for you. Compared to other indoor bonsai trees, this one needs very less sunlight and is highly adaptable. It is one of the most hardy plants that can handle low humidity and needs very less sunlight to stay alive. There are many varieties of ficus to choose from, the most popular being Ficus Benjamina and Ficus Retusa, and these beautiful trees can produce fruit in a wide range of colors. Some may even produce flowers. Ficus trees are known for their vivid green leaves with pointed tips and will provide a burst of color to your home.
Carmona Bonsai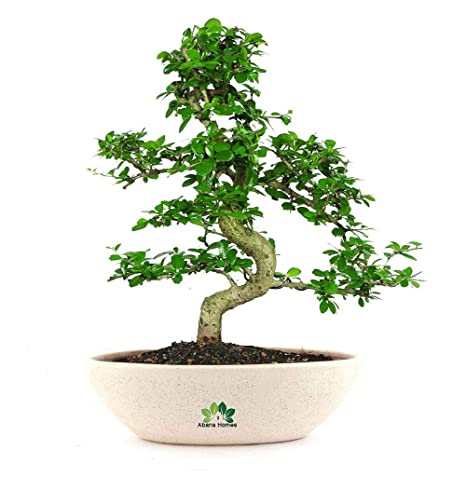 This is yet another popular bonsai tree not because it an thrive indoor but it also very small in size. This plant also has small beautiful white flowers that blooms around the year. Apart from the white flowers, this bonsai tree produces a red-fruit. While this plant can do well indoors, but it is also necessary for you to take this plant outside once a while to get sunlight. This is especially important during spring and summer.
Schefflera Bonsai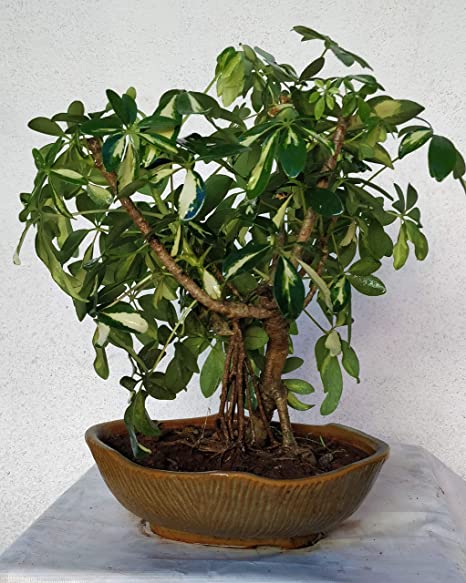 This particular bonsai plant is also known as the dwarf umbrella tree, the schefflera has slender trunks and a canopy (hence the name). These plants do well in low light and low humidity, similar to ficus, but if you want a plant that you can mold and train, keep in mind that schefflera doesn't get along with wiring.
Chinese Elm Bonsai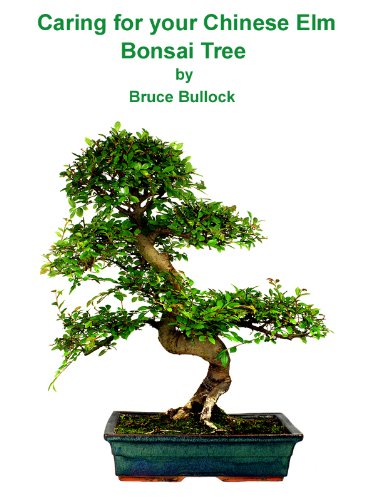 The Chinese Elm Bonsai is a very popular bonsai tree and when anybody pictures a classic bonsai tree, this is what comes into mind. This is yet another bonsai plant that is perfect for beginners. This particular plant has a very slow growth but can be pruned and trained based on your liking. If you over- or under-water, it's not as detrimental as it would be with other types.
Crassula (Jade) Bonsai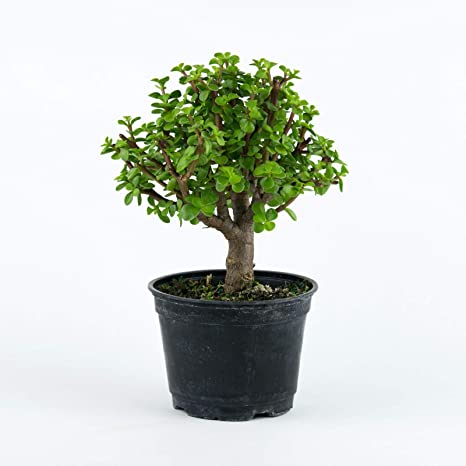 This bush-like bonsai has a thick trunk and leaves and is sensitive to cold. This makes it ideal for growing indoors. Jade bonsai hold a lot of water in their leaves, so don't overdo the water. Be sure to place your tree in a well-draining pot. Place this bonsai tree at any corner of your home office and it will instantly brighten up the place.
Serissa Japonica (Snow Rose) Bonsai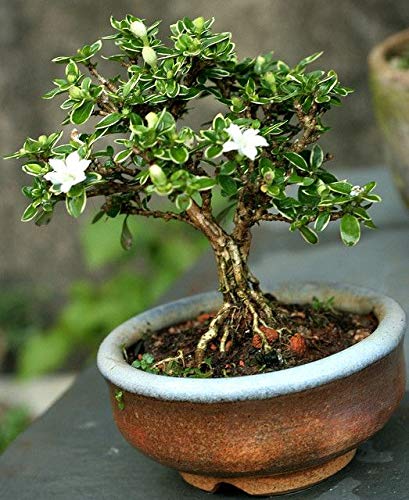 The Serissa Japonica is last one in our list, however, it is not the least. The Serissa Japonica bonsai has beautiful tiny white flowers that bloom in spring and summer. Known as the "Tree of a Thousand Stars," we added the latter because it is not as easy to care for as our other five options. It can be sensitive to changes in temperature and location, as well as light and water levels. It can grow both indoors and outdoors depending on the climate you live in.
How to Take care of Indoor Bonsai Plants
Now that you know about some of the best bonsai plants that are perfect for indoor, let's talk about how to take care of them.
Ample Light: Even though indoor plants are kept inside, it is necessary for you to take them outside in light once a while. Bonsais need lots of light, simple and plain. You can keep the plant near a window to let the plants soak in some sunlight.
Maintain proper Humidity: Indoor bonsai are called tropical plants for a reason. There is very less humidity present inside our home. The humidity present in not enough for plants to grow and thrive. Consider placing the tree on a tray and spray some water on the leaves. It is utterly important for bonsai plants to stay hydrated all the times.
These are the two most important steps that you should not forget while taking care of your indoor bonsai trees. Which bonsai tree are you purchasing?