Biryani to a foodie is what a song is to a music lover. They both can't live without each other. There is a popular saying that goes, "You are not Biryani to make everyone happy." Biryani is one dish that makes a foodie happy during stressful times. Now there's no definite sequence in which you should try these places but each one is worth trying. In this article, we'll let you know the best biryani in Chennai. 
Top 10 Places to Eat Biryani in Chennai
Yaa Mohaideen Biryani

The motto of Ya Mohaideen Biryani is "Value For Money." When compared to other high-priced Biryani restaurants in the city, the Biryani is very authentic, tasty, and inexpensive. There is always a long line with a minimum waiting time of 30 minutes. But the wait is well worth it just for the taste. Chicken Biryani costs 120 rupees and Mutton Biryani costs 160 rupees.
There are always long lines at this restaurant, but the wait is well worth it for the delicious biryani. It is Chennai's second most popular biryani restaurant. Yaa Mohaideen Biryani is not a fancy restaurant; it has been in operation since 1996 and was recently named Chennai's No. 1 Biryani Award in 2018.
They have a lot more food options. If you're throwing a party at home, you can simply ask them to deliver a bucket of biryani for as little as 1000 rupees, but there is a minimum order size that you must meet. Otherwise, you can eat biryani at regular retail prices.
Sukkubhai Biryani

The only hotel in Chennai that is a must-visit for all beef lovers. Of course, other Biryanis are available, but Sukkubhai and Beef Briyani are inseparable. They are wonderful synonyms that you can't help but like. Few of you will agree that the Beef Sukkubhai Biryani is the best biryani in Chennai.
There aren't many places in Chennai where you can get decent beef biryani if you're a fan. SukkuBhai biryani, located on Alandur Road behind Sankara Nethralaya, serves delicious beef and mutton biryani. If you require an air-conditioned room, excellent service, and a pleasant atmosphere, you should avoid this establishment.
As this is now a full-service restaurant, they serve delicious kebabs and other food items in addition to the biryani. Sukkubhai Biryani Restaurant is one of the few restaurants in Chennai that serves beef. The dining restaurant can accommodate a large crowd and has plenty of parking.
Salt Restaurant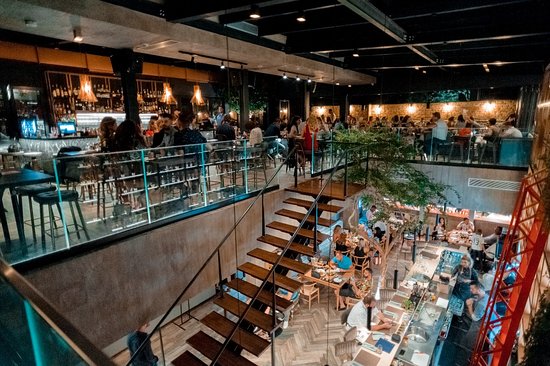 This is a must-see attraction at Forum Mall Vadapalani. Of course, the Chicken Biryani is 395 rupees and the Mutton Biryani is 435 rupees, so it will burn a hole in your pocket. However, the taste and quantity make it worthwhile to pay the price. Many food bloggers consider Salt Restaurant Biryani to be one of the best biryani in Chennai.
Thanjavur Military Hotel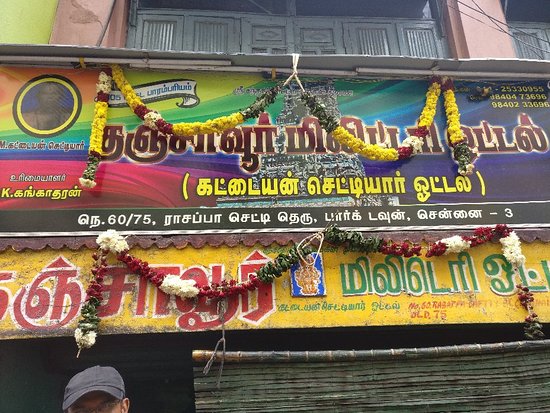 This is a family-run hotel for families in Chennai. Thanjavur Military Hotel is located in the heart of the city and combines old school values with modern needs. Who doesn't enjoy Chettinad? The Thanjavur hotel has kept its Chettinad roots to this day. The hotel's furniture is still a nostalgic throwback to a bygone era. Traditional Tamil Biryani, Kal Dosa, and Egg Dosa are must-haves if you visit this hotel.
Charminar Biryani
One of Chennai's oldest Biryani restaurants. Charminar Biryani is a 30-year-old tradition that has drawn customers from all over Chennai. It is located in Royapettah, one of the most popular areas for Biryanis, but Charminar stands out in terms of value for money and taste. Half a plate of Biryani costs Rs 55 and tastes delicious.
SS Biryani

The storey of SS Biryani is an inspiring example of perseverance. Abdul Samad, an 18-year-old boy, began his journey on Broadway with a small road shop. Both the Chicken Biryani and the Chicken 65 are filled with the tenderness and love of a mother. It was a recipe that could never be repaid. SS Biryani has grown by leaps and bounds since its first expansion in 2004, with branches all over Chennai. If you're in North Chennai or near it, SS Biryani is one place you should definitely go to.
They serve pakki-style chicken biryani, in which the meat is marinated for a shorter period of time and cooked alongside the rice when the rice is semi-cooked and layered. SS Hyderabad Biryani is the best biryani in north Chennai, in our opinion. If you're going with a large group, you can order a biryani bucket and eat until you're full.
Junior Kuppanna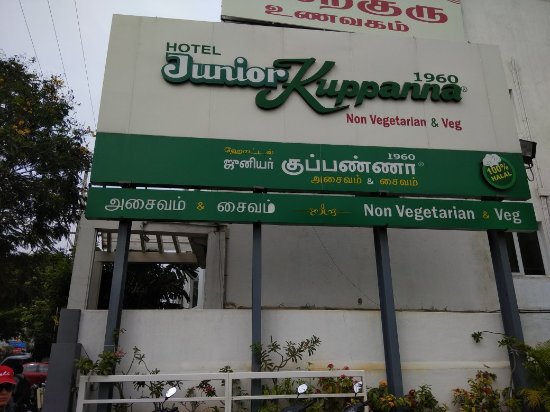 Mr Kuppanna and his wife Mrs Rukmani founded Junior Kuppanna in Erode in 1960. This is a 56-year-old tradition that places a premium on taste and quality. If you're in Tamil Nadu, a biryani from Junior Kuppana is a must. 
Throughout the years and branches, they have focused on maintaining quality and food taste, and they have been successful in this regard. Junior Kuppanna's Biryani is one of the most popular in Chennai. Along with biryani, you can sample some of Chennai's best south Indian cuisine. So, if you're planning a dinner with family or friends, they have plenty to offer all types of diners.
Also, know about the Top Hotel Management Colleges in Mumbai. 
Ramaa's Hyderabadi Food Court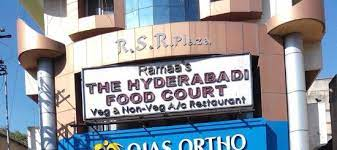 Ramaa's is the place to go if you enjoy Hyderabadi Biryani. It's authentic, with just the right amount of heat to satisfy your taste buds.
Taste Of Malabar Chennai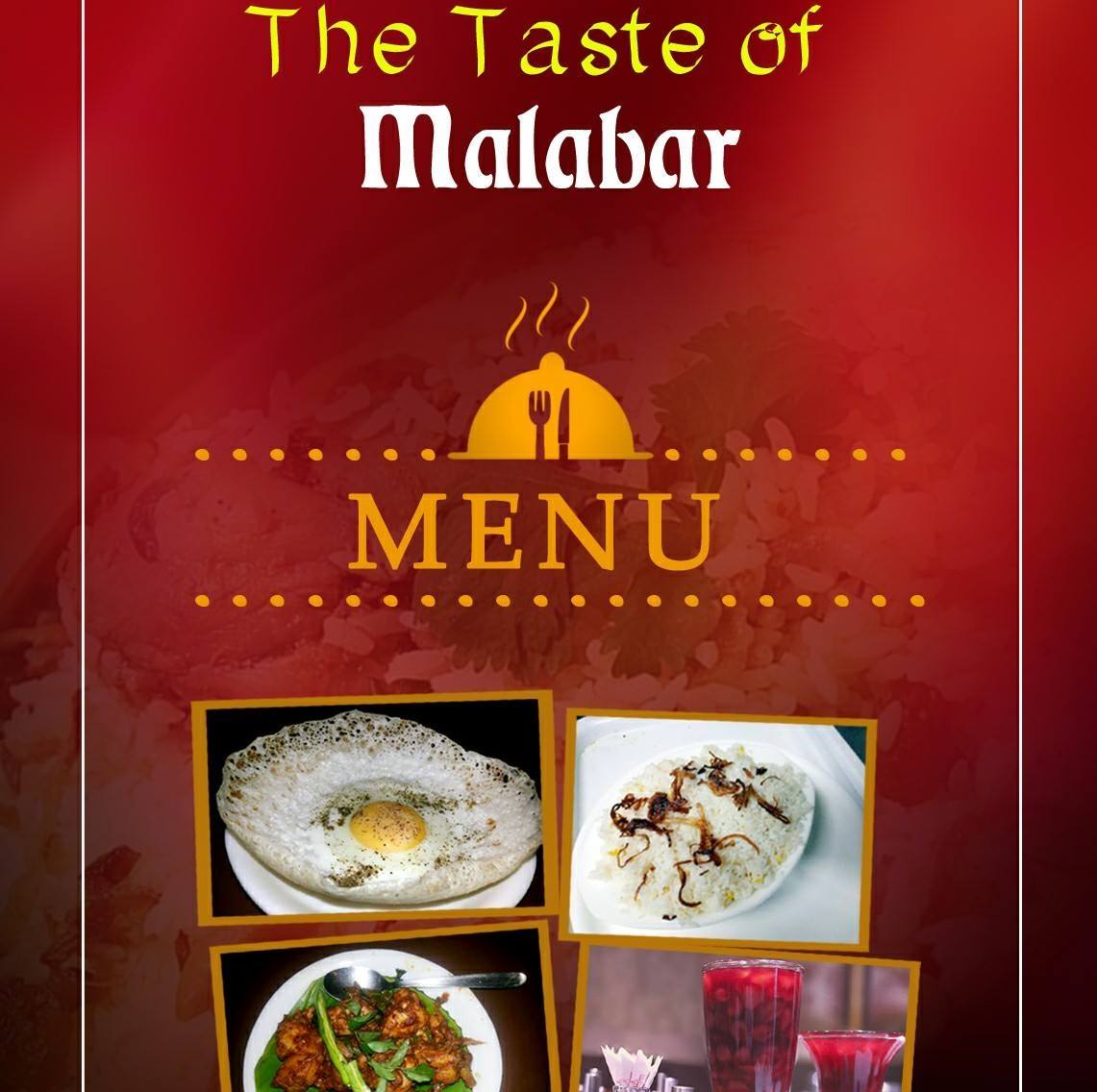 In Chennai, you can have a true Thalassery Biryani experience. It is located in Vadapalani, close to Vijaya Mall. If you want to taste authentic Kerala-style Biryani in Chennai, you must visit the Malabar Biryani Centre.
Taste Of Malabar is a casual dining restaurant serving Biryani and Kerala preparations that is open until 11:00 p.m. It is a great place in Vadapalani that is praised for its stylish presentation and is a good place to go if you want to satisfy your hunger with tasty, hygienic food at reasonable prices.
Nawab Sheik Biryani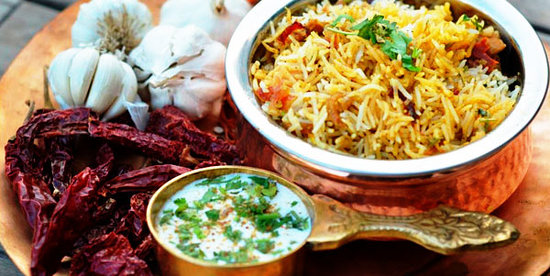 Nawab Sheikh, which has branches in Ramapuram, Velachery, and OMR, is the latest buzz among Chennai's biryani fans. With over ten different types of biryani on their menu, deciding which one to order would take some time. Nonetheless, all of the biryani dishes are delicious, and their take-out food comes in a neatly packed container with Gulaab Jamoon. They recently opened a small store in OMR where large orders must be pre-booked over the phone.