Rum is one of the highest consumed drinks in India, and there are a huge number of rum brands in the Indian market today, each having its solid client base. If you plan to try Rum, then try the best one among these brands. Therefore, to help you with the selection, we have made a list of the best rum brands in India.
Also, Rum is one of the most popular alcoholic drinks, which has an avid fan following, especially in the cold regions around the world. Essentially a sugarcane-based drink, Rum is available in white Rum and dark rum variants, used as a drink or in cocktails. Certainly, Rum does not have the same collector fan base as whiskey or any other alcoholic beverage, but it is popular among people in India. And the reason for its popularity is the low price.
                                                                       

Best Rum Brands In India 
MANUFACTURER
RUM  BRANDS 
PRICE 

Mohan Meakin Pvt. Ltd

Old Monk 

INR 466

Diageo 

Captain Morgan 

INR 680

Bacardi Pvt. Ltd

Bacardi 

INR 1,100

West Indies Rum Distillery 

Malibu 

INR 2,900 

Amrut Distilleries 

Old Port Rum

INR 680 

Radico Khaitan Ltd.

Contessa Rum

INR 590
Best Rum Brands In India 
Old Monk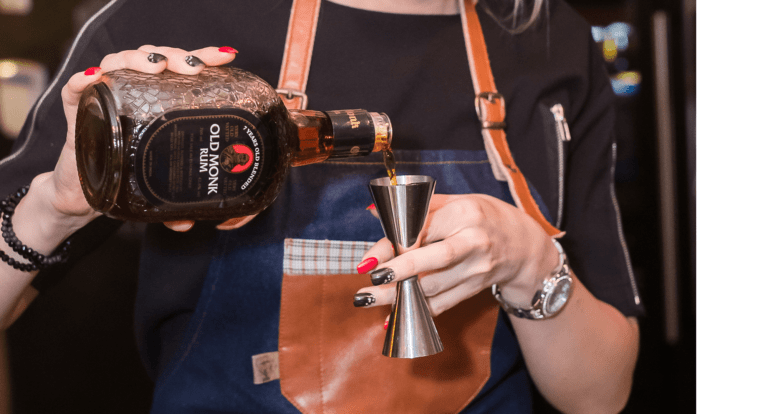 Old Monk rum has always been one of the best rum brands in India, with a huge fan base. Additionally, it is also one of the biggest Indian Made Foreign Liquor Brands in the world. Produced in the distilleries of Mohan Meakin Ltd., Old Monk was launched in 1935. Indeed, it is an iconic and legendary Indian dark rum.
Made in the popular conventional process, after which it's blended for 7 years, this Rum, however high in alcohol content, has a sweet taste and aroma. It has an alcohol content of 42.8%. Even the bottles are unique to the Old Monk brand; the wide-bottomed bottles are handmade, making every bottle slightly unique.
Captain Morgan 

A product by Diageo, a British alcohol conglomerate, Captain Morgan was named after Sir Henry Morgan. A celebration of Jamaican heritage, this dark Rum's rich taste, and full-bodied texture make the brand a popular choice. Aged in oak barrels for an intense flavor, Captain Morgan's rich finish is rarely ever disappointing. Moreover, it will be one of the best rum brands in India in 2022.
The name of this brand came after the name of 17th-century Lieutenant Governor of Jamaica, and he is also a pirate. Based on the slogan of "To Life, Love & Loot," Captain Morgan is marketed and manufactured by British company Diageo. It can be distilled by making use of pure sugarcane and then aged in special oak barrels for around one year.
Bacardi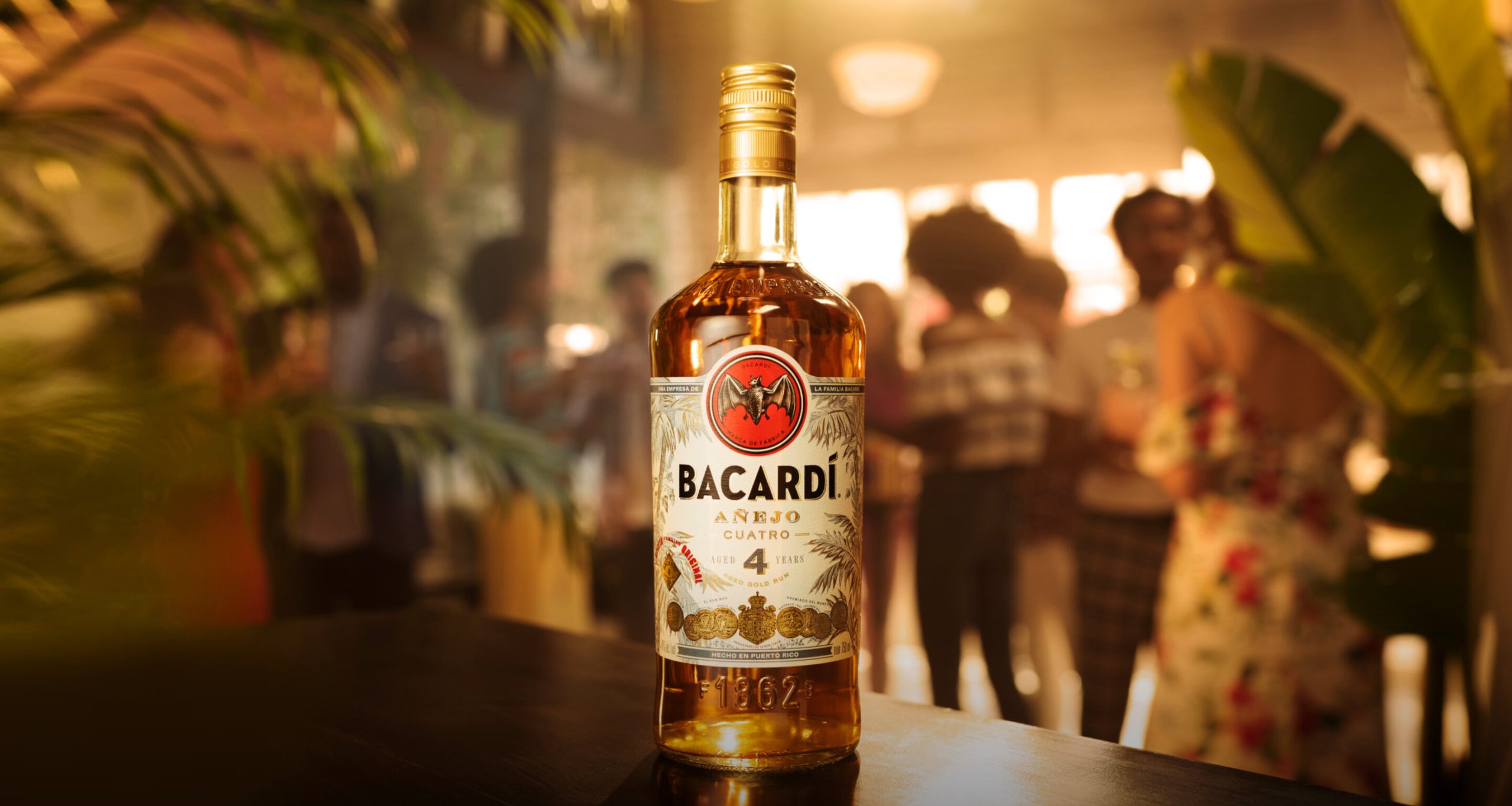 Bacardi Rum brand in India is a favorite of all party lovers who enjoy premium alcohol. Under this brand, you will find around 200 products available in over 150 countries. There are three popular Bacardi rum types in India, with prices ranging between Rs 1,100.
The brand started in 1862 with fruity flavour rum with a touch of vanilla. It was the perfect Rum introduced for making cocktails in restaurants and bars. Now it is famous for offering Rum in different flavors like orange, green apple, lemon, raspberry, and dragon berry. The brand has a unique open winged bat logo, a symbol of brotherhood.
Malibu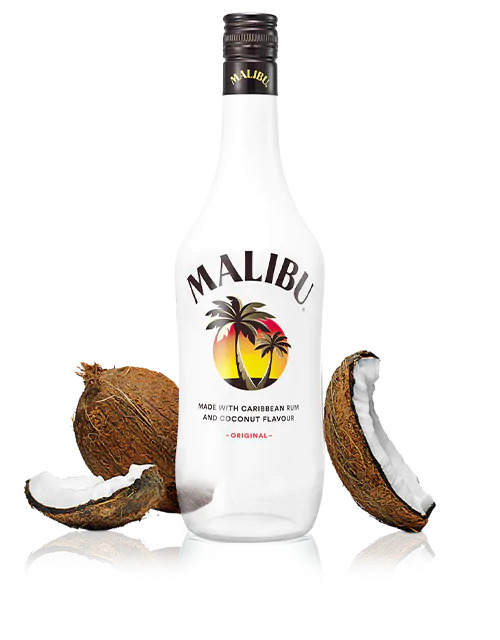 Certainly, Malibu is one of the best rum brands in India. Malibu is unique because it is not precisely a rum but a rum-based drink. These are Caribbean rums mixed with fruity flavors to give you a cocktail-ready spirit. The original Malibu is a mix of Caribbean Rum and coconut flavoring. This smooth and refreshing drink is popularly called "Sunshine in a Bottle." These rums are used to make popular cocktails such as the Malibu Pina Colada, The Maliboo, Malibu Chilling Froze, etc. Malibu Rum with natural flavour has 21 to 24% Alcohol/Volume content.
Old Port Rum 
Amrut Distilleries, India, manufactures Old Port rum. It is undoubtedly one of the cheapest and best rum brands in India. In addition, it has a rich vanilla flavor with a hint of butterscotch and molasses. Old Port has four rum variants, i.e., Amrut XXX Classic Rum, Old Port Deluxe Rum, Amrut XXX, and Old Port Matured Rum.
Contessa Rum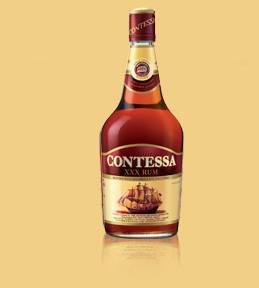 Contessa XXX from the house of Radico Khaitan is yet another rum spirit famous brand among the Armed Forces of India. In addition, this brand is the winner of the Bronze Medal at the International wine and spirit competition in 2007 and the Silver medal at Monde Selection 2008. Made from quality sugarcane, the rich, smooth, and spicy Rum with a delicate flavor profile also has cocoa, raisins, and vanilla notes. Moreover, it is the only Rum in India made from cane juice. Contessa XXX Rums' invigorating and warm taste makes it ideal for winters.
You may also like our article on The Best Breezer Flavours in India. Click here to read.