It's festival time in India! Even if we probably won't celebrate our festivals with fervour, we can always do whatever we can – and one of them is thoughtful gifts. Whether it's Diwali, Christmas or New Year, there's always an item that you can gift and make life easier for people. With so many people working from home, work from home gifts have become a whole new thing. If you don't work from home and are looking at what to gift someone who does, here's a list that'll come in handy. We are also providing the minimum amount of money that these products cost.
Best Work From Home Gifts for Him or Her
A Laptop Upgrade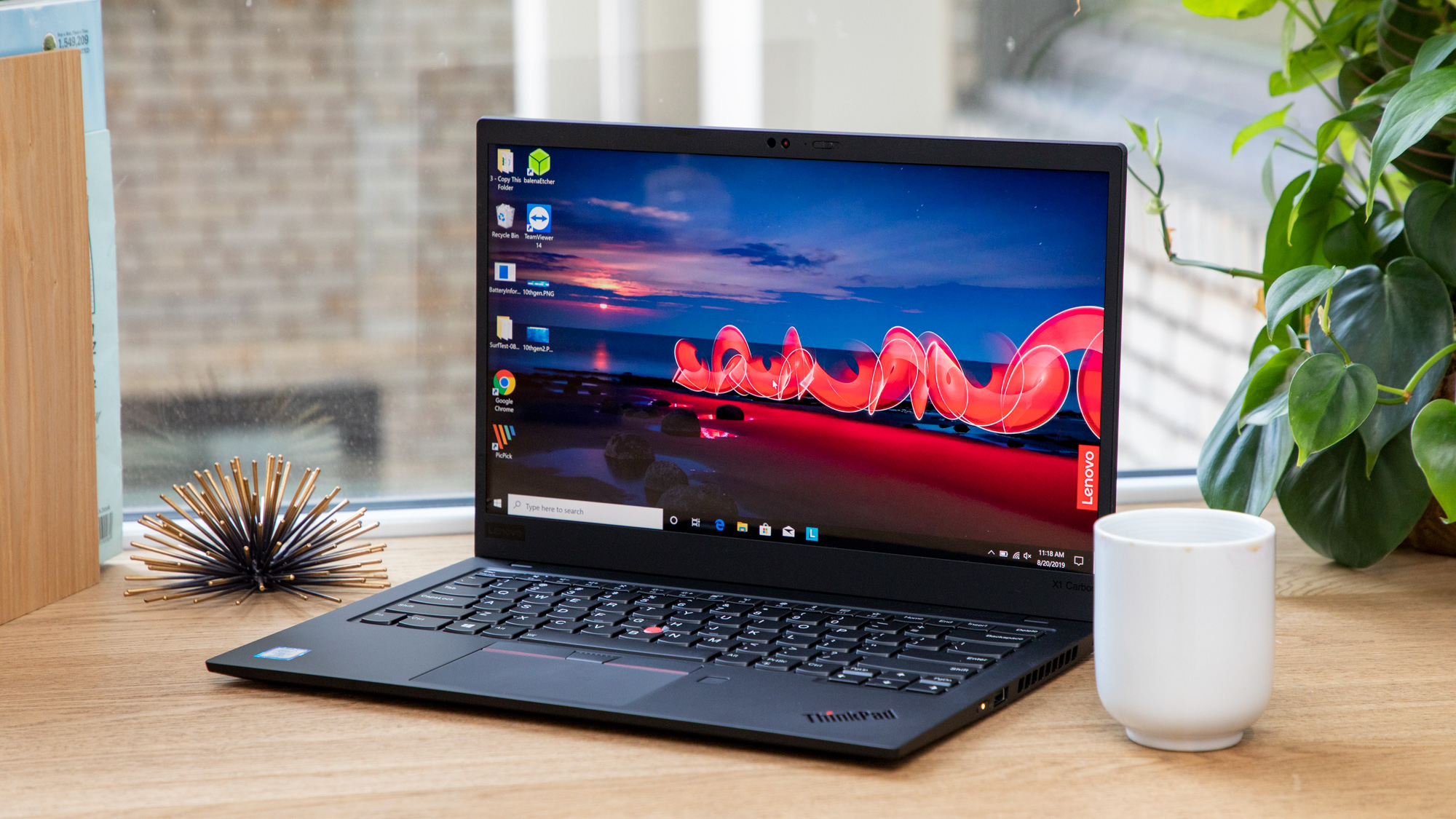 We needed a lockdown to understand that the laptops we are using are pathetically underpowered for what we are supposed to do. You will see many people who have the latest machines for work-related purposes and an almost dead one for their personal. Some were so taken in by the marketing of a particular brand and model, they didn't know how underwhelming their laptops were.
So, now's the right time. With a sale on laptops and other electronic devices – take your friend to the nearest electronic shop and make them realise that a gaming laptop is nothing but a superpowered laptop that has that big, sharp screen that makes work an easy task all over again.
A gaming laptop costs anything from 65000 to 100000.
A Binge Subscription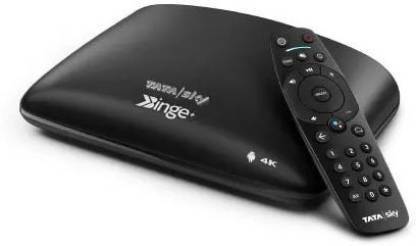 There are several you can choose from and are available at various prices. Amazon Prime is the best bang for the buck because it allows the person to shop products at amazing prices and services like one-day delivery. In India, Disney+Hotstar has upped its game by offering all content in original English version for an ultra-affordable price. If the person you know binges on Indian television, you can also get subscriptions to the app versions. There's Hotstar, Zee5 and SonyLIV that covers the Indian tv scene.
Binging platforms offer a range of plans, but you will be spending something in the region of 2000 rupees for a yearly subscription. Netflix is the expensive option, which goes for more than 3000 per year.
A Bluetooth Speaker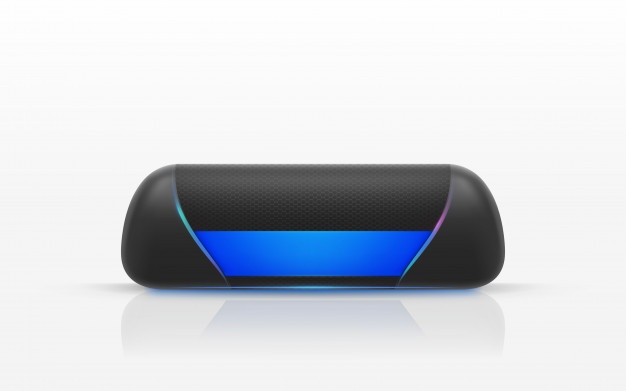 When the lockdown started, many electronic products broke down because they were either never used or couldn't take the heavy usage. Some were using tech and devices that had crossed their warranty a few Christmases ago, but nobody did because we usually don't replace that's not broken. Computer speakers form a large percentage of accessories that we don't bother about until the wires get frayed. The speakers now play a role in the WFH days, with all of us having a Zoom or a Google Meet call someday or the other in the entire week. With indigenous brands like Zebronics and Fingers now dominating the market along with Boat, the market has several affordable options if you plan to gift a Bluetooth speaker. A good quality Bluetooth speaker that offers decent power of 10 W sells for anything between 800 to 2500 rupees.
The Good Old Radio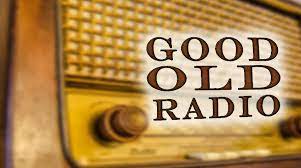 Don't knock it until you try it. With us connected all the time, you will come across instances when you want to disconnect and spend some time with yourself. That's the time when you won't even like to say 'Ok Google' or anything like that. Most online retailers have the radio selling for under 1000 rupees, ensuring that people can relive their days of scanning for the right radio station.
Bluetooth Earphones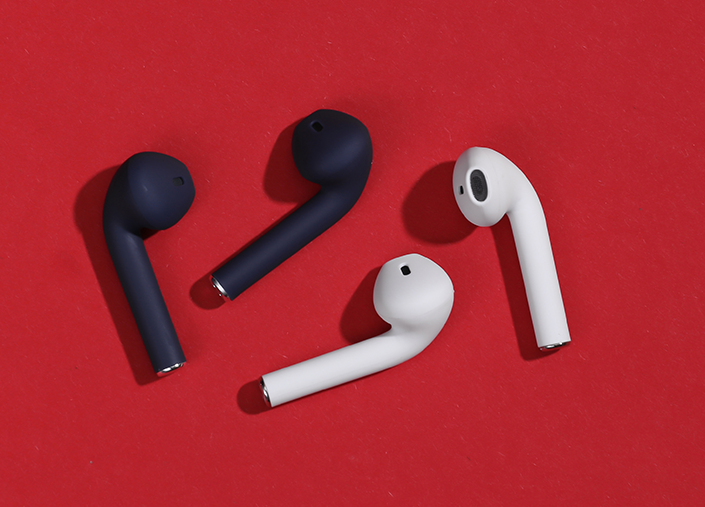 You'd think having a Bluetooth speaker does away with all that one requires for portable audio. Sadly, no. People are working from home, so that means meetings are online. You don't want the family members to find out that Rahul is behind his deadlines by two hours – and there's a solution for that. Bluetooth earphones sell for anything between 1000 to 2000 rupees. Yes, you will see the ones that are worth 25000 as well.
Some More Work from Home Gifts:
Ergonomic Chairs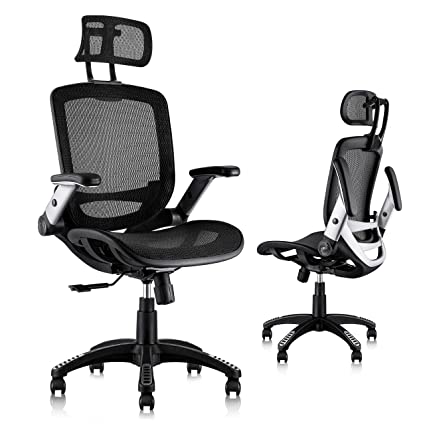 Ergonomic chairs are the superheroes that we need but don't know that we do. These chairs are excellent for anyone spending more than an hour sitting and are now available at affordable prices, and by brands that have good after-sales service. If you look around, you will find models available even under 5000 rupees.
Kitchenware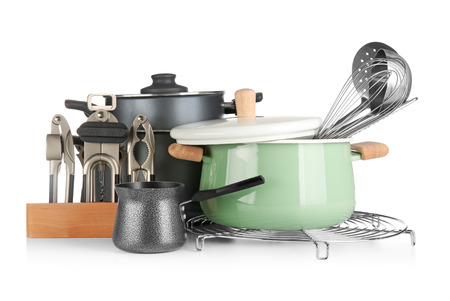 You would be surprised how many people have stepped into the kitchen and aced at it during the Work from the Home stint. Men have graduated from making tea to completing seven-course meals, and women have created a finesse in their cooking capabilities.
It's fitting for you to award them for this achievement or gift them something that makes it worthwhile for them to try. It can be somethings affordable as a kitchen chopper – that magical non-electric device that cuts and chops by pulling at a string or something as elaborate as a juicer and mixer, or something as stable as a cooktop. You'd be surprised to know how people are still using a stove and cooktop that's aged more than themselves.
Here's a shortlist of what's the best selling products from the online shopping websites currently:
Electric stove: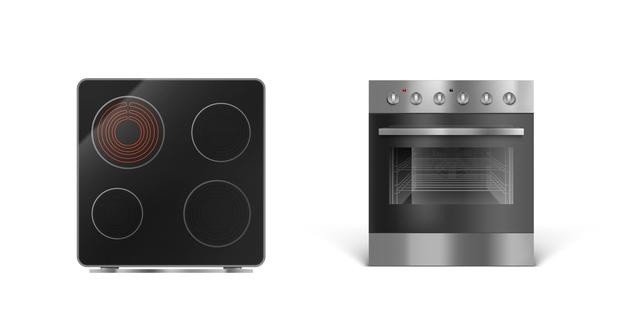 You'd be surprised how many people in the cities had lunch and dinner in the office premises, from the office canteen. These individuals were away from home and didn't want, or couldn't afford tiffins all the while, and they didn't have time to learn to cook. Well, with the lockdown, all we had on our hands was time. So, while most people have learnt cooking, they have yet to figure out how to get a gas pipeline in their rental homes. If you know anyone like that, gift them an electric stove, and it will work as well as the traditional one.
Chopper: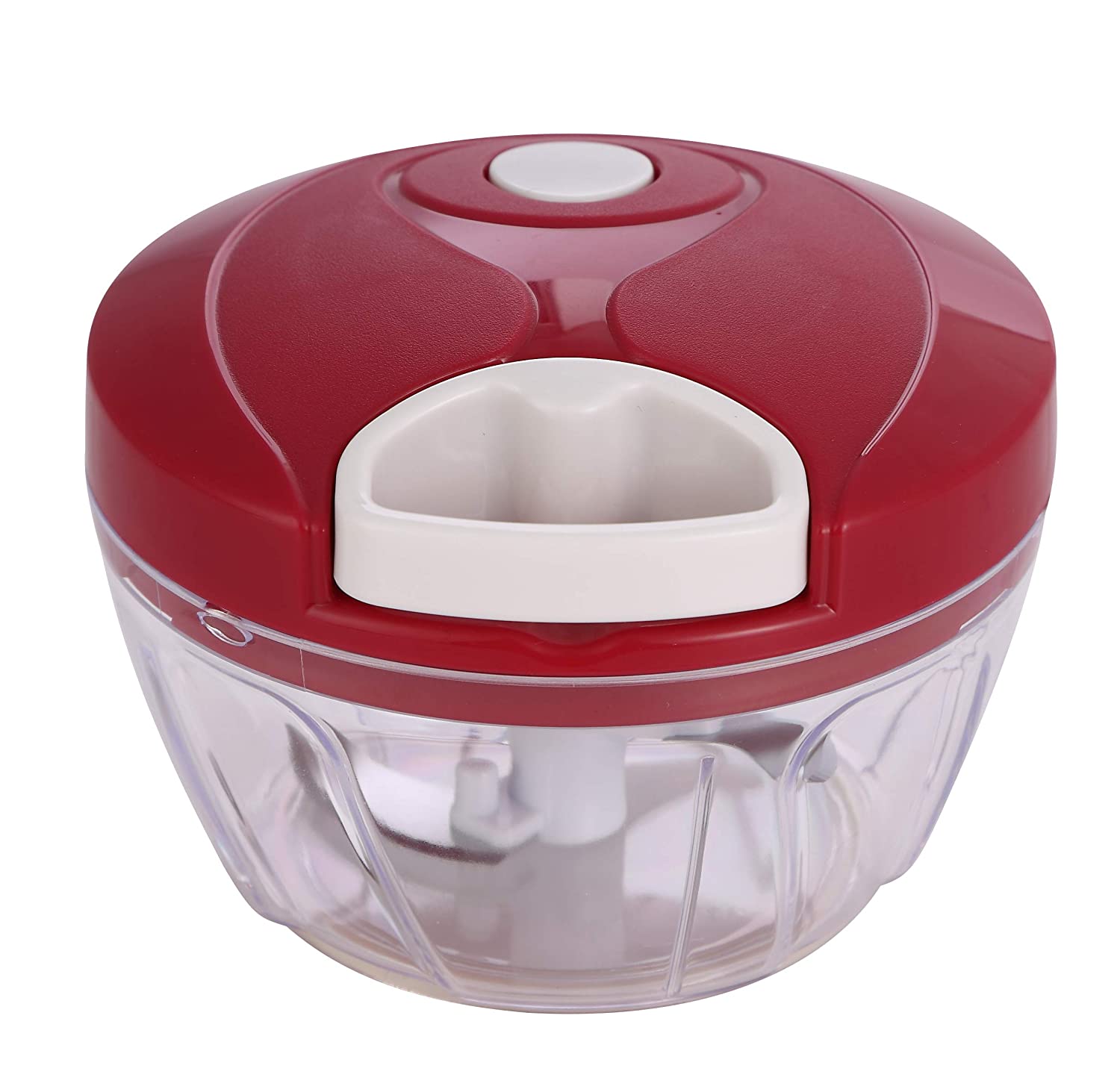 The humble chopper was one of the popular products sold online and one of the simplest work  from home gifts. It's available for anything between 100 rupees to 500 rupees, depending on the quality and brand that you come across. You can buy the ones with three or five blades, depending on how much kitchen work exists. Some models offer a beater along with the blades, making it more of a valuable gift.
Sensible Work from Home Gifts
The Iconic Three Set Cookware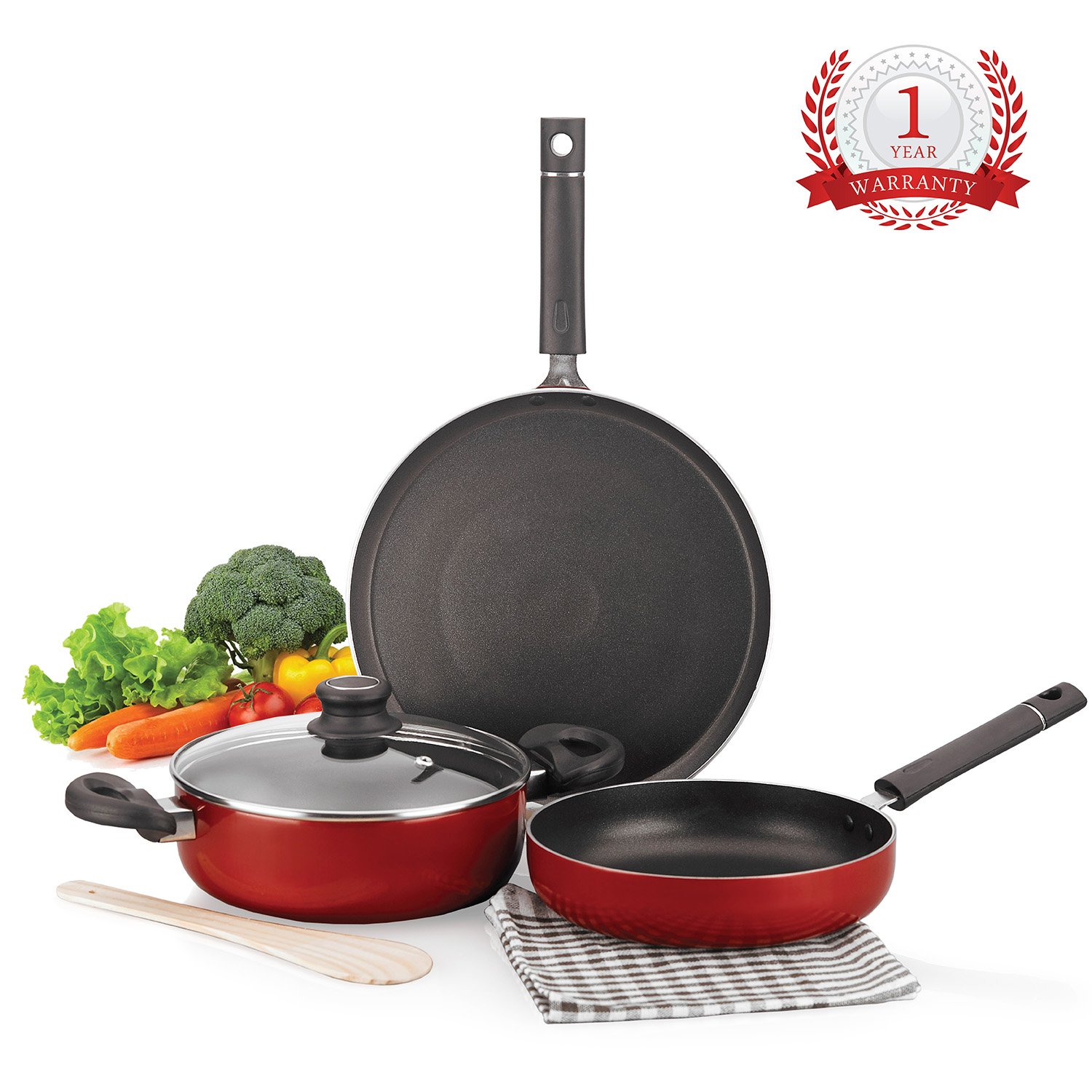 The three set cookware consists of the traditional handi to cook vegetables, another flat Tawa for dosas and another vessel to cook the gravy. These three are available as a pack, making it aesthetic and all the more affordable too.
A mixer-grinder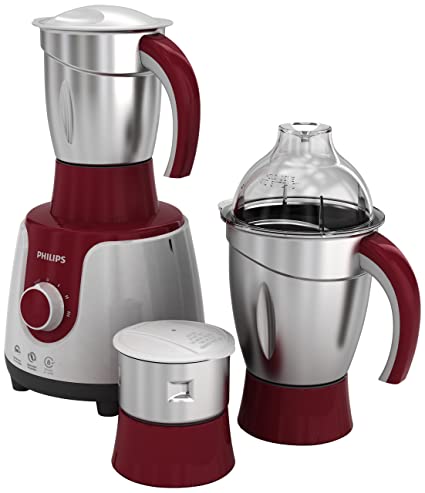 Even if someone has a mixer-grinder, there's always an upgrade available. Most people make do with a 500w mixer-grinder, but the one that makes that chutney like the ones we tasted in hotels was ground on a 750 w mixer. So, if someone has found out a cooking streak, you can help them get ahead in their journey with a mixer grinder.
Blender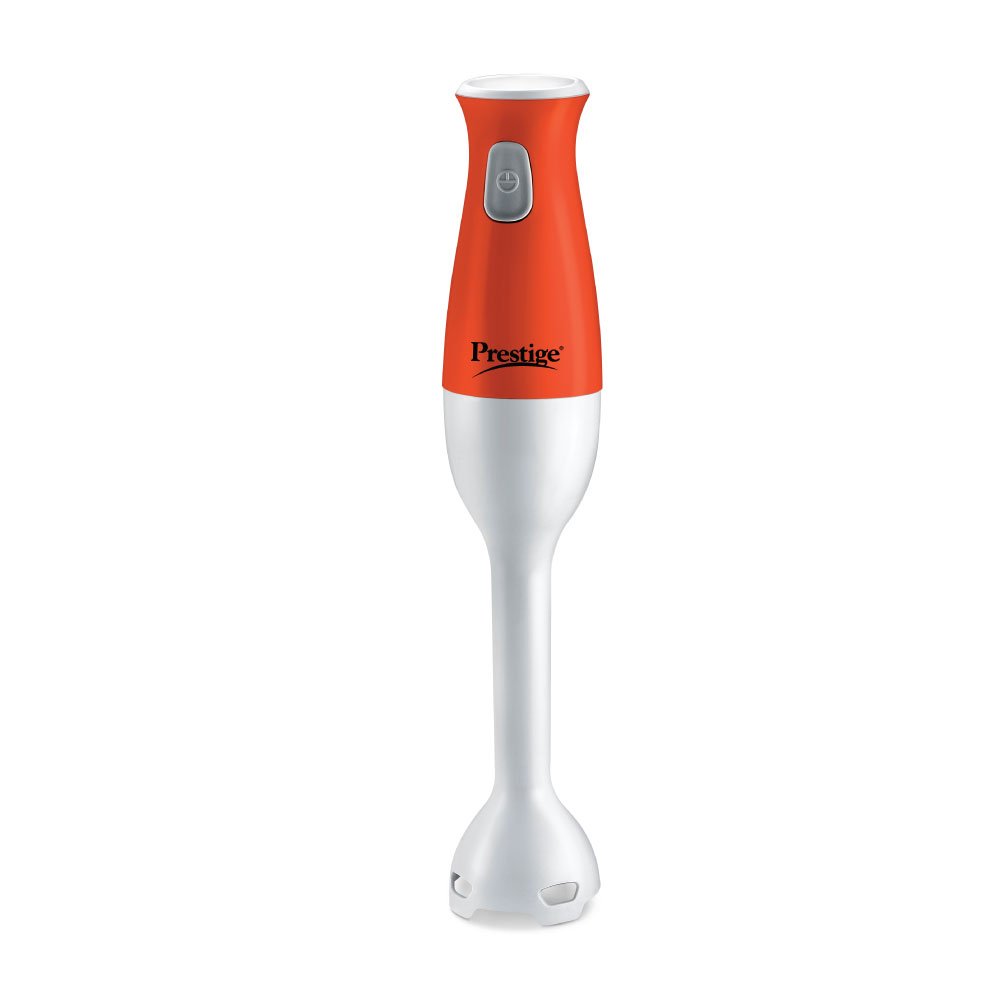 Know someone who loves that omelette early in the morning? Well, go ahead and make their masala omelettes all the fluffier with a beater-blender. You will get a good quality blender within 2000 rupees.
An AIO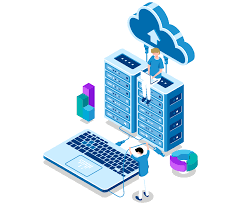 We all know how easy it was to rush to the office copier to get a copy of something we wanted, right? Well, the office and the office copier no longer exist. What still exists is the requirement of printing. So, if you know someone who works from home, go ahead and buy them a printer. Better still, get them an AIO that can print, scan and take cyclostyles of whatever document they require. A printer is a computer accessory that we never really paid attention to because it was always there. But without one, any and every office is inherently incomplete. Yes, we should be saving paper and not taking printouts of everything and anything. But you'd still have to take a printout of a 200-page document that you are editing.
A bicycle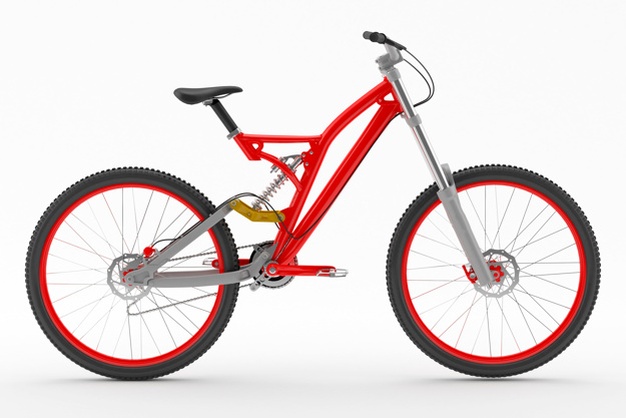 Everyone is giving out gym subscriptions, but to be frank, they don't have the charm that they had before the lockdown. A bicycle is fast becoming a healthy option to work out and also to socialise. There are several groups today that have cycling groups. A bicycle is available at several price points. If someone is just about to try out the hobby, some affordable models do the job, and the expensive ones too.
Gift Vouchers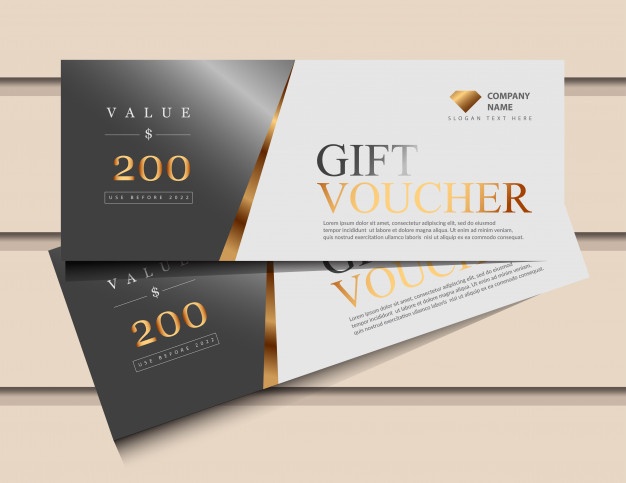 Thank God for Gift Vouchers! They are still available and save several awkward moments when buying stuff for someone you don't know. Today, several e-tailers offer all kinds of vouchers, and you can buy one of the face value of a minimum of 500 to 5000, it all boils down to what you would want to afford.
A Supr Subscription
When the pandemic and the lockdown were in full swing, people found it difficult to get their everyday groceries. There were several workarounds, with housing societies coming to help their members by setting up home deliveries and even opening up small markets in their area.
During this time, several hyperlocal services came up that delivered staples and groceries on a subscription basis. It's easy and even quite affordable. Once someone signs up with Supr, there's no going back to the daily haggling for vegetables and other staples with the vendors. Supr makes sense as work from home gifts because its subscription model locks the prices – and you can even subscribe for a whole month. On the whole, it becomes quite some savings.
A Big Screen TV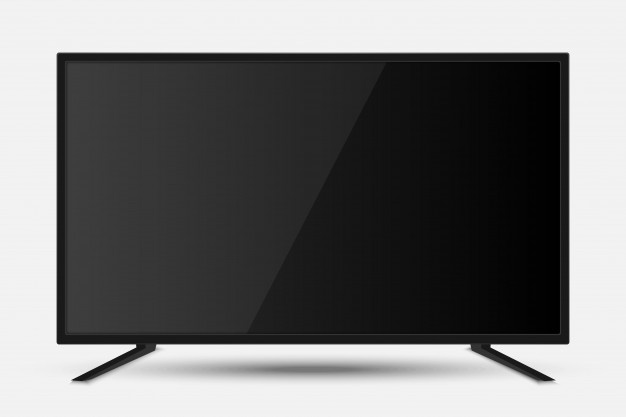 Let's get this out of the way – movies and series aren't to be binged on the mobile. We have no idea why the world hypes compact laptops, which mean smaller displays. The truth is, unless you have at least 32 inches of 1920×1280 to watch something, you are missing some or all of the details. People who work from home need something to destress – and watching their favourite movie on a big screen tv after their workday is just what the doctor ordered – and you can gift them that. In India, several sub-brands are now dominating the market. The price and the tech make it alight to buy a big screen tv as work from home gifts as a three-year investment and upgrade afterwards.
Comfortable Furniture!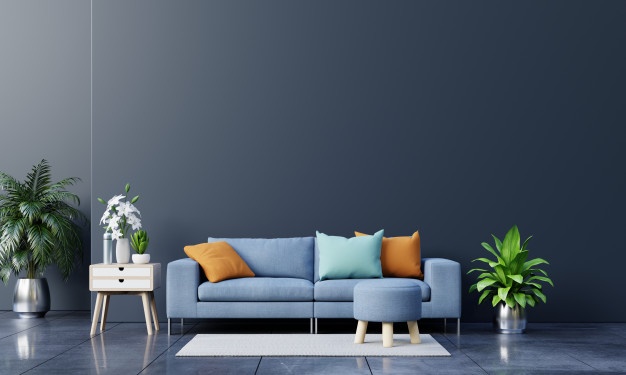 Yes, they got the computer table and the ergonomic chair, but there's still a lot to be done on the furniture front when working from home. Some of the most prominent objects that people immediately bought during the lockdown were simple stuff, and good work from home gifts option.
remote holders
recliners
comfort chairs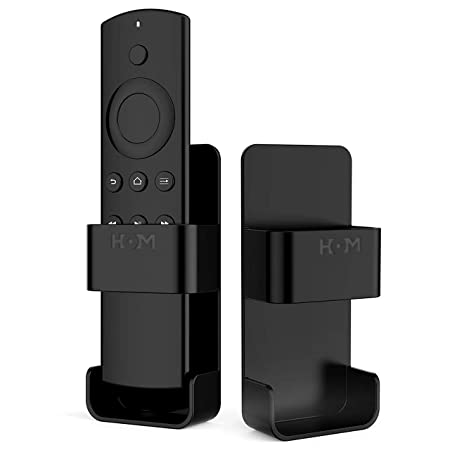 Some even bought extra fans because the room they had set up for their home office didn't have air conditioning! So, if you can afford it, one of the best gifts that you can think of is various accessories that makes the home complete.
Home decor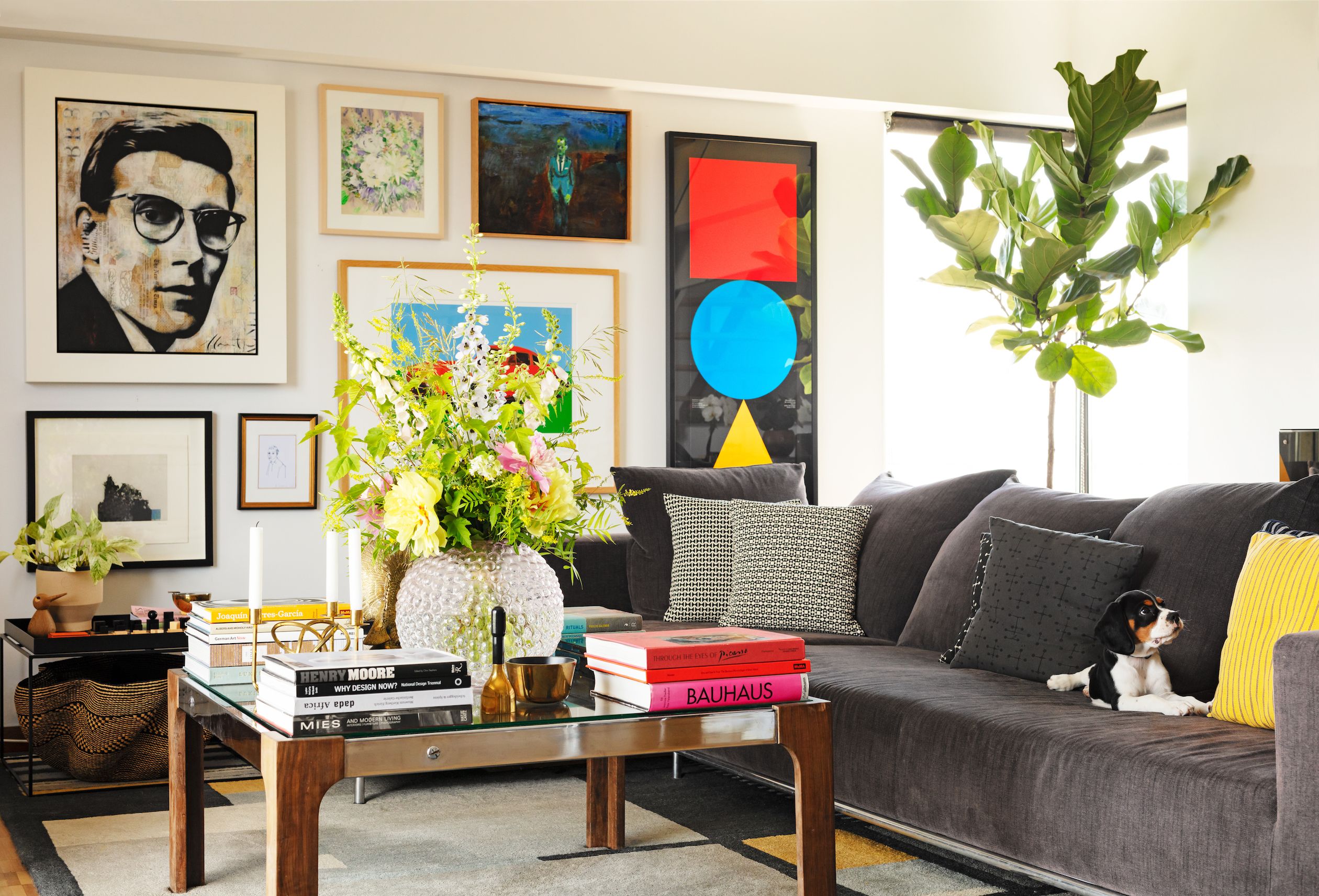 The workroom becomes a dull and drab place when someone spends the whole day in there. So, it makes sense to think of a work from home gift that spruces up the room and the backdrop. It could be something simple like a knockoff painting or as elaborate as a rug covering the entire floor – after all, it is the heart that matters.
Comfortable Clothes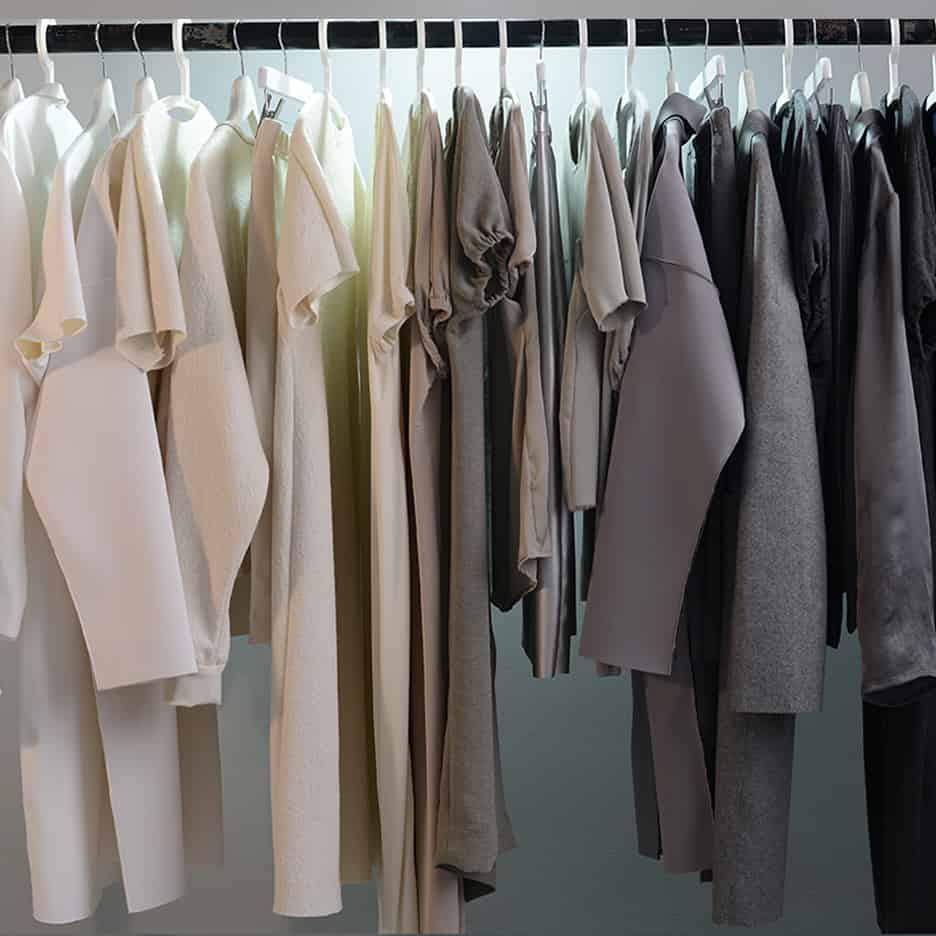 Home clothes are something different from what one wears when they are off to work. These are comfortable and become a second skin. For someone working from home and constantly having online meetings, comfortable clothes have become an integral part of their work-life balance.Here are some specific buys that you can make:
T-shirts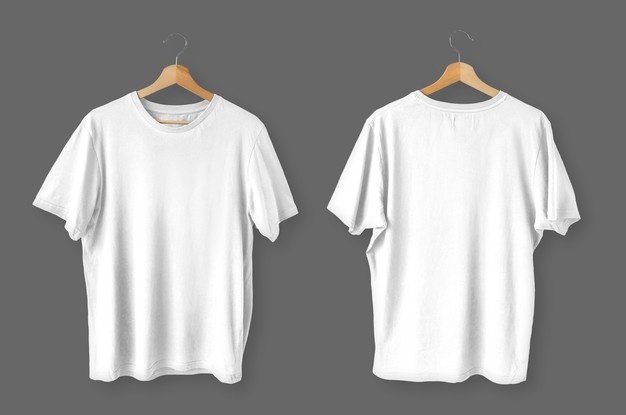 In India, malls like Dmart offers trendy, comfortable home wear that doesn't bite the wallet. If you look around, you will be able to buy five to ten nice t-shirts for under 1000 rupees – a good deal by any yardstick.
3/4ths
Another clothing option nowadays is the 3/4ths, especially for men. Look for something that they can wear at home or when they have to make the milk run in a jiffy, and they will be thanking you every Wednesday.
Here are some other options that you can try out if you are looking to gift something to the person working from home:
Mobile phones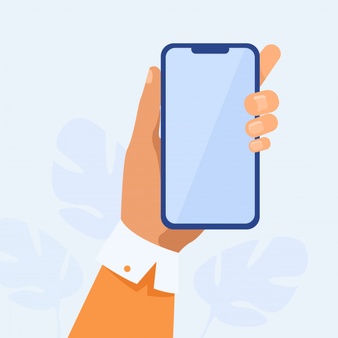 You can get them something they will use as their standard phone, or the android phone has several uses, including doubling up as a music player with a Bluetooth speaker.
Your time
It's cliched, but spending time with someone is still the best work from home gift, or any gift – especially when the very aspect of time is now under a shadow. We never know when we will be able to meet our friends as we used to before the pandemic. So, if you are and safe, you can always visit your friends working from home and work out a lunch or dinner.
These are the top gift ideas for anyone working from home. Chandigarhfirst.com offers  From the best prices for a bluetooth speaker to the best keyboards in town, you will get all the information needed here.