Television is the biggest market in the country at present times. If you got a new TV for your house and can't decide which DTH Brand to consider, you are at the correct place. Go through the entire article to get the best knowledge of all the best dish TV in India. Keep scrolling for the most helpful information.
1. DD Direct Plus or DD Free Dish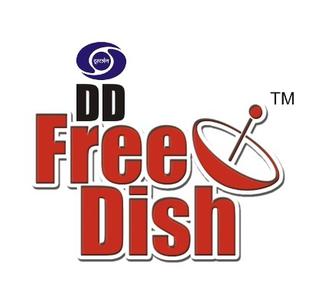 DD Direct Plus or DD Free Dish is an Indian free satellite television provider. Owned and broadcasted by Doordarshan, it comes under some of the best dish TV's in India. DD Direct Plus was first aired back in 2004. The only disadvantage of DD is its less range of TV channels including mostly DD original ones. It is best for people looking for free and best dish TVs. DD has a reach to over 25% of the Indian TV households with a reach to more than 40 million houses in the country. Its major income comes from selling slots to private broadcasters through e-auctions.
Customer Care Number- 1800110510
2. TATA Sky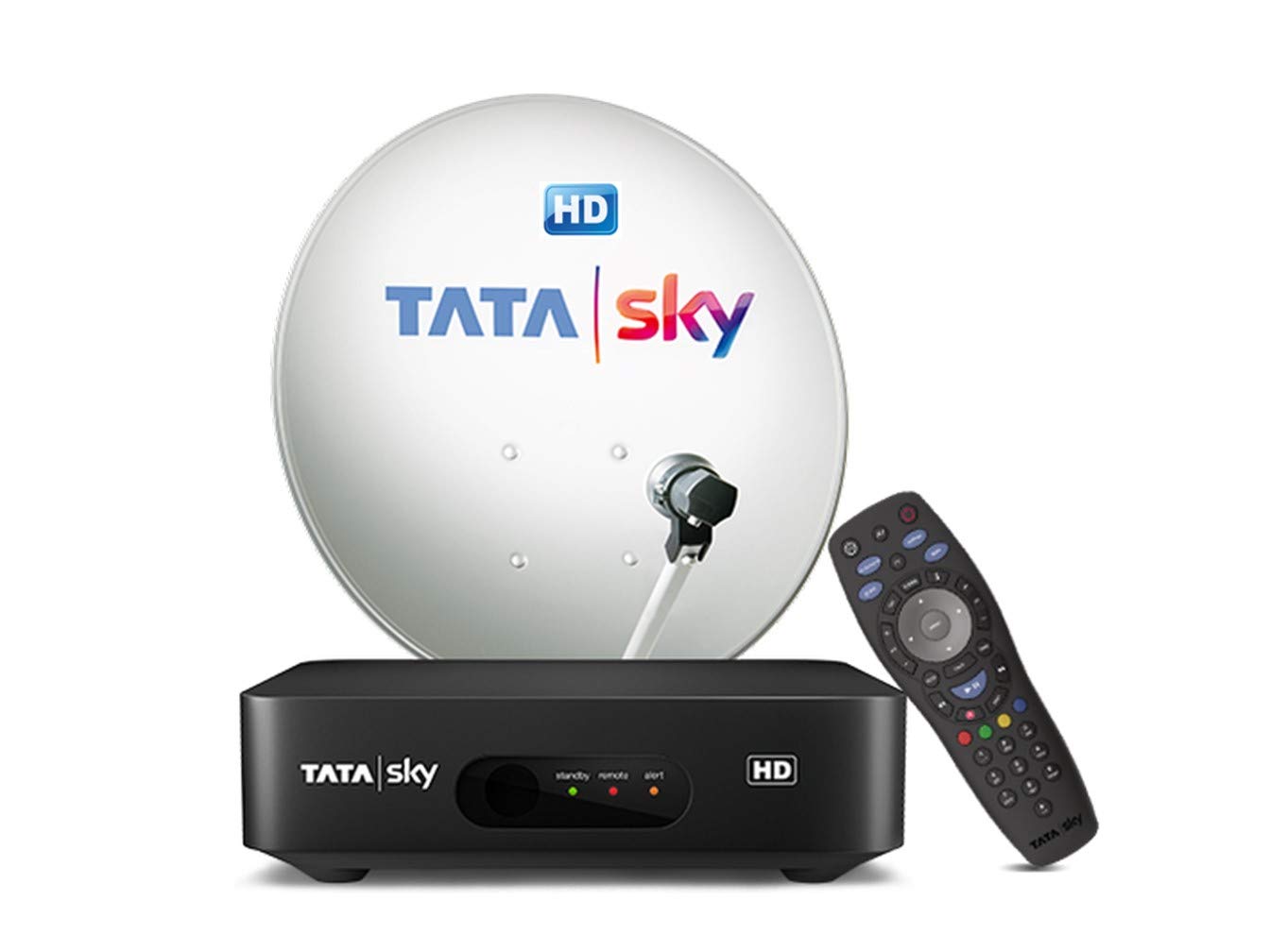 TATA Sky was launched a few years after DD Direct Plus or DD Free Dish. It does have a limit to channels and this makes it one of the best dish TV in the country. It offers local as well as a wide range of other 600 channels in various languages, mostly HD. TATA Sky is a joint venture between 21st Century Fox, now owned by The Walt Disney Company, and TATA companies. It caught the eye of millions of subscribers by offering the best packs and combos at that time. TATA Sky was the first to launch a video-on-demand service and 4K Set-top box.
Customer Care Number- 1860 120 6633
3. Airtel Digital TV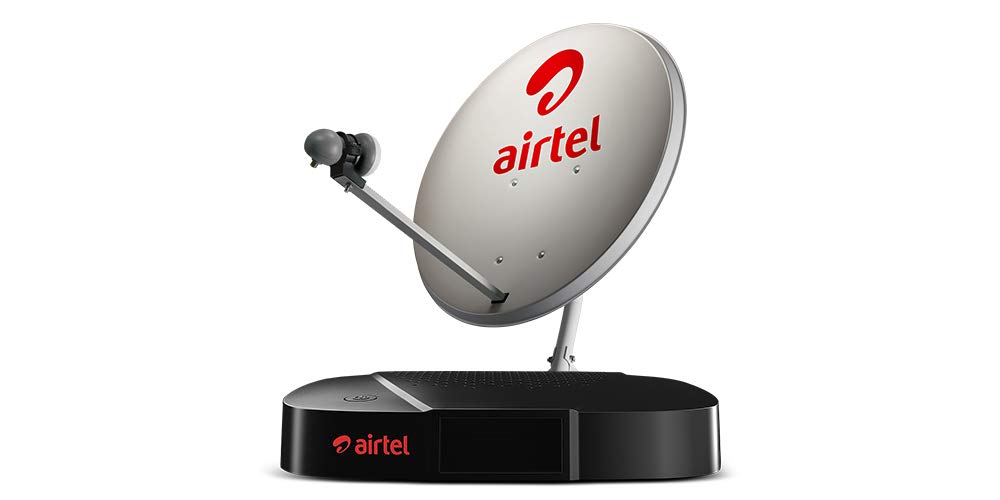 Airtel Digital TV or Bharti Airtel is a multiple – connection facility and the largest cellular service provider in India. Launched in the year 2008, this has proven to be one of the best dish TV or DTH service providers. It offers nearly 500 varieties of channels including HD ones as well. The main advantage of Airtel Digital TV that makes it unique among all is its ability to record programs and get multiple connections through one dish. You needn't buy separate dishes for each television you own. It has also launched its Android TV-based set-top box providing great discounts with an affordable price tag. 
Customer Care Number- 18001036065
4. DishTV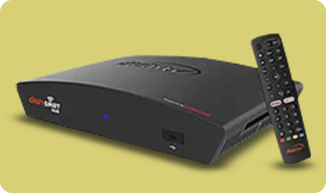 DishTV is the first and one among the best dish TV or DTH service providers in India. It is a subsidiary of Zee Entertainment Enterprises with over 300 ranges of channels to choose from. Today, DishTV has over 17.7 million subscribers gaining much profit each year. It came into the television market when it was dominated mostly by cable operators. The best and most unique feature of DishTV is its parent lock. Parents can use and enjoy this extremely beneficial feature to discourage offensive content for their children. 
Customer Care Number- 1800-270-0300
5. D2H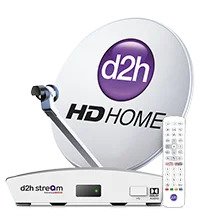 Videocon D2H is a subsidiary of DishTV and one of the best dish TV or DTH service providers in the country. Founded in the year 2009, this dish TV has the largest market share among most of the others. Both Videocon D2H and DishTV merged in the year 2016 leaving D2H alone with 19% of the total subscribers. The company offers over 650 channels in a variety of languages based on the customer's choices. D2H offers both SD and HD channels using MPEG – 4 ( Moving Pictures Expert Group 4 ) technology. This is a standard coding compression for both audio and video. 
Customer Care Number- 91156 91156
6. Zing Digital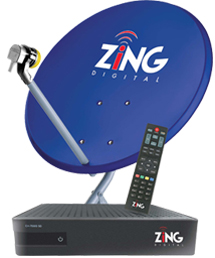 Zing Digital is one of the best dish TV's operating in Kerala, West Bengal and Odisha. Launched in January 2015, Zing is also a subsidiary of DishTV. It offers nominal cost and affordable packages in regional languages. Its cheapest pack costs a minimum of 99 rupees including free-to-air channels. Zing Digital is the cheapest DTH connection in India.
Customer Care Number- 1860-120-5757
7. Sun Direct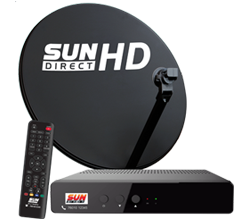 Sun Direct includes one of the best and affordable dish TV or DTH service providers in South India. It is a Chennai – based service provider and launched in the year 2007. Sun Direct came into existence primarily targeting southern India and all regional languages. It has gained over 10 million subscribers at present. They started off by selling free set-top boxes to customers with deficient basic monthly plans. This helped gain the huge number of subscribers it has today. It also offers English and Hindi mainstream channels but mainly focuses on the South Indian ones.
Customer Care Number- 1800 123 7575
8. JIO DTH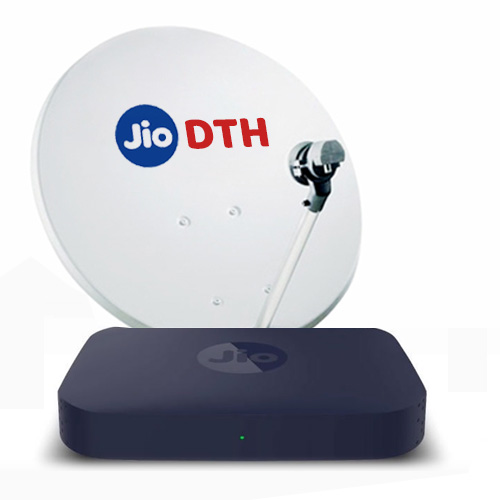 JIO DTH is a new initiation from Mukesh Ambani's Reliance group. Within no time, it has made a strong position among all other best dish TV's in the DTH marketplace of India. JIO DTH connection and fiber brand are available only in major cities of the country like Bangalore, Chennai, Mumbai, Pune, Delhi, Hyderabad and Kolkata. Sources confirm that it will soon be available in rural parts of the country as well. Its main aim is to provide the cheapest DTH service in the world with an attractive price range between 180 to 200 rupees. Due to its excellent planning in the market, many other DTH service providers are going through huge losses and have come down to lowering their basic plan. The different packages JIO provides include Basic Home Pack, Silver plan, Gold Pack, Platinum Pack, and My Plan. These can be customized easily by the users.
Customer Care Number- 1860- 893-3333
9. Independent Dish TV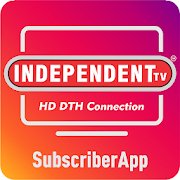 Independent Dish TV was another subsidiary of Reliance Communications. Formerly known as Reliance Big TV, it belonged to an Indian television operator. It was one of the best dish TV or DTH service providers in India gaining over a million subscribers within three months of its launch. This was mainly because at that time there wasn't much competition in the DTH marketplace. It is no longer in operation after its services shut down in the year 2020. The official domain name of Independent TV is also on sale.
Customer Care Number- 1800 200 9001
Conclusion
By now you must have decided which DTH service would be best for yourself. Congratulations! Now you can enjoy your favourite channels without much struggle. You can also get information about the best Wifi Dongle in India here.