Ghanshyam Nayak was an Indian actor who worked in both television and theatre. He is most known for starring as Nattu Kaka in the TV show Taarak Mehta Ka Ooltah Chashmah. The actor has also appeared in over 200 Hindi and Gujarati films during his career. On the 3rd of October 2021, Nayak died in Mumbai from cancer. In this article, we'll highlight Ghanshyam Nayak Age, Family, Death & more Know all about Nattu Kaka of Tarak Mehta Ka Oolta Chashma.
Ghanshyam Nayak Age and Family
Talking about Ghanshyam Nayak age, he was born in the small Gujarati town of Undhai on May 12, 1944. 77 years  He moved to Mumbai to pursue a film career when he was quite young. He and his family lived in Mumbai's Malad region. His household consists of his wife, Nirmala, and three children. Bhavna Nayak, their 47-year-old daughter, looks after them. Tejal (45), the daughter, is a private school teacher, while Vikas, the son, is a manager at the National Stock Exchange. Both daughters are still single. Vikas is married and the father of two children. Vikas is a blogger, as well. Ghanshyam Nayak age was 77 when he passed away in 2021.
Career
Nayak was better known as Nattu Kaka. Although during the course of his more than five-decade career, he portrayed hundreds of other roles, none of them were particularly notable. He acted (mostly cameo roles) in numerous films like 'Beta', 'Ladla', 'Krantivir', 'Barsaat', 'Ghatak', 'China Gate', 'Hum Dil De Chuke Sanam', 'Lajja', 'Tere Naam', 'Khaki', and 'Chori Chori' . He collaborated with a number of well-known actors, including Anil Kapoor, Kajol, Sridevi, Madhuri Dixit, and Amitabh Bachchan, among others. Nayak rose to prominence after playing Natwarlal Prabhashankar Undhaiwala AKA Nattu Kaka in the 2008 television serial Taarak Mehta Ka Ooltah Chashmah.
He'd been a part of the program for a decade. The actor was also a playback vocalist in addition to being an actor. In various Gujarati films, he sang songs alongside legendary Bollywood vocalists Asha Bhosle and Mahendra Kapoor. Nayak stated that he wished to work on television until his last breath. During his cancer treatment, he told a media outlet that he had no trouble learning and delivering lines.
Bollywood Journey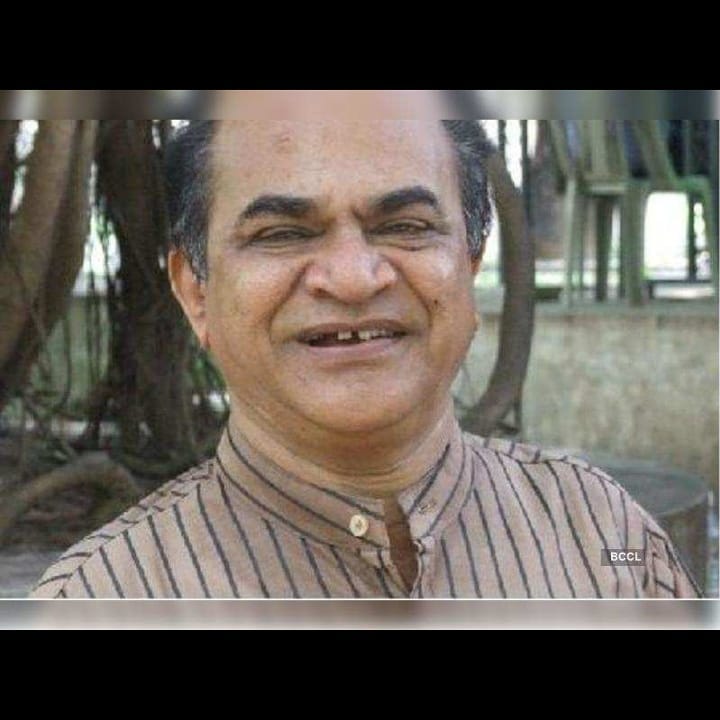 Ghanshyam Nayak has appeared in Bollywood films as a supporting actor. For more than 55 years, he worked in the Hindi and Gujarati cinema and television industries. He co-starred alongside Farhan Akhtar's mother Honey Irani in the iconic Bollywood song 'Nani Teri Morni ko Mor Le Gye' in 1959. Ghanshyam disclosed to a media outlet that the chance came to him when he was still in school. He said, "In 1959 when I was a school-going student, I made my acting debut with Farhan Akhtar's mom Honey Irani film.
At that time she was also a child artist and the main lead in the film. She was 4-years-old and the song of our film 'Naani Teri Morni Ko Mor Le Gaye' is still a very popular song. We shot for the song in Malad (Bombay Talkies). Post that I have done a lot many films, from Ashok Kumar to Amitabh Bachchan. I did Hum Dil De Chuke Sanam, Kacche Dhaage, Krantivir, and today also, I get work offers."
He made his second Bollywood film, Masoom, in 1960 as a child actor. In the 1960 film Masoom, Ghanshyam Nayak played a young artist. The actor has appeared in over 200 Hindi and Gujarati films, as well as over 350 Hindi television series. He was a theatrical artist in addition to being a television and Bollywood actor. Nayak's father and grandparents were also theatrical performers, according to him. He was a supporting actor in various Bollywood films, and he collaborated with a number of legendary Bollywood actors, including Ashok Kumar, Amitabh Bachchan, and Salman Khan.
Life Struggle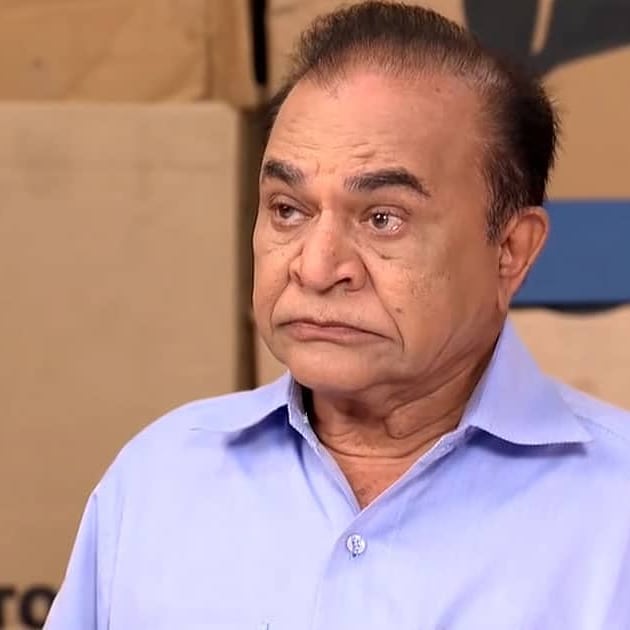 Ghanshyam Nayak claims that he battled a lot in his first 40-45 years as an actor. He used to make barely Rs. 3 per hour acting as a supporting actor in movies, and he had to borrow money from his friends and neighbors to pay his rent and other expenditures. Ghanshyam told a media outlet that the day he joined the popular Indian television show 'Tarak Mehta Ka Oolta Chasmah' on SAB TV as 'Nattu Kaka,'. Thereafter, he took control of his life and acquired two homes in Mumbai. With the passage of time, the audience began to realize his role in the production.
Also, know about Neha Jethwani – Former Tik Tok Star now Dominating Instagram
Demise
Ghanshyam Nayak passed away from cancer on the 3rd of October in 2021. Gujarat Chief Minister Bhupendra Patel rushed to Twitter to express his condolences on his death. He tweeted, "Gujarati theatre has suffered a great loss due to the untimely demise of the famous Shri Ghanshyambhai Nayak, nicknamed 'Natukaka' from the serial 'Taarak Mehta Ka Ooltah Chashmah'."
Condolences from Coworkers
Asit Kumarr Modi, the producer of Taarak Mehta Ka Ooltah Chashmah, tweeted the word of Ghanshyam's death, saying, "Hamare pyaare #Natukaka @TMKOC NTF hamare saath nahi rahe (Our beloved Nattu Kaka is no more)." Asit also expressed his condolences to Ghanshyam's family and stated that Nattu Kaka will never be forgotten.
Malav Rajda, the director of Taarak Mehta Ka Ooltah Chashmah, paid a heartfelt tribute to Ghanshyam, "Ghanshyam bhai know you since I was a child when you used to do plays with my dad…loved you then and loved you now…and you will always be loved by everyone who knew you…still have to come across such a jovial, lovable and a selfless man like you…thank you for always showering your love and blessings on me…you will be really missed a lot…love you natu kaka," he wrote.
Tanmay Vekeria, who plays Bagga in Taarak Mehta Ka Ooltah Chashmah, told a leading daily, "I got the news first as his son called me at 5:45 pm. His condition failed to improve after his hospitalization a few months back. He passed away today at 5:30 pm. The actor was a gem and was closest to me. He tried his best to work again with us but his health did not permit it. I am very saddened that he is gone." Jennifer Mistry, who plays Roshan Kaur Sodhi in Taarak Mehta Ka Ooltah Chashmah, said, "We just got to know about the news and it is extremely sad we have lost him."