People often try to follow others on Instagram by looking at their bio. Bio can be a great way to attract followers and socialize. Instagram bio is a place where Instagrammers (Instagram users) can add a few lines about themselves for the people to know. These lines generally include one's personality, hobbies, etc. Here are some of the best bio for Instagram to get ideas from!
Bio for Harry Potter fans!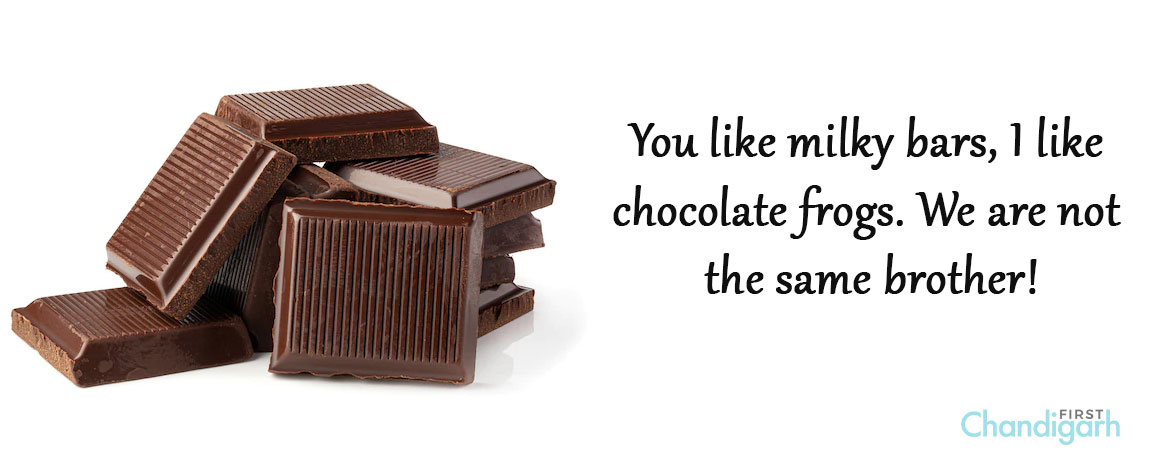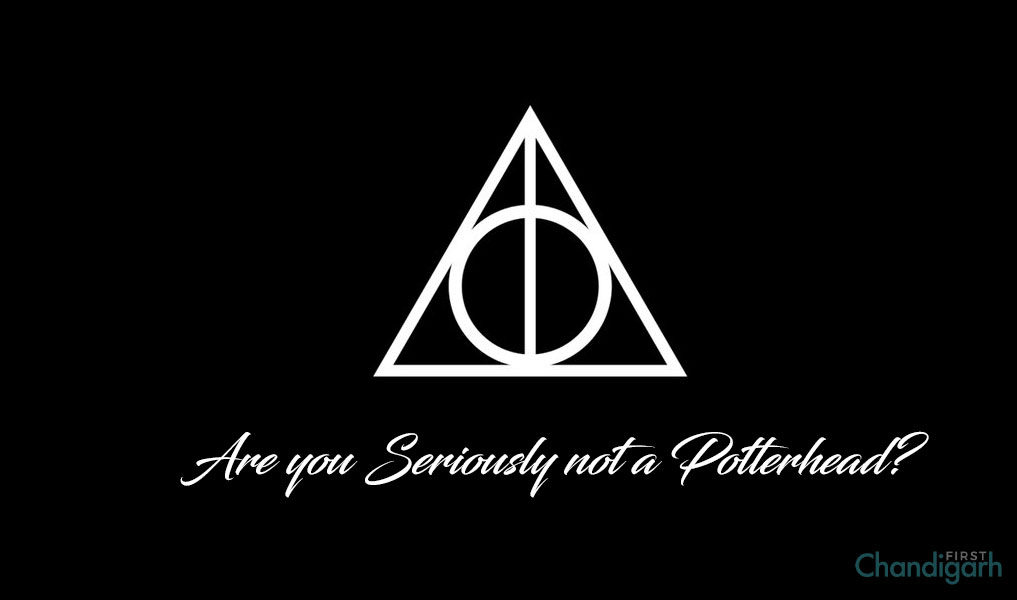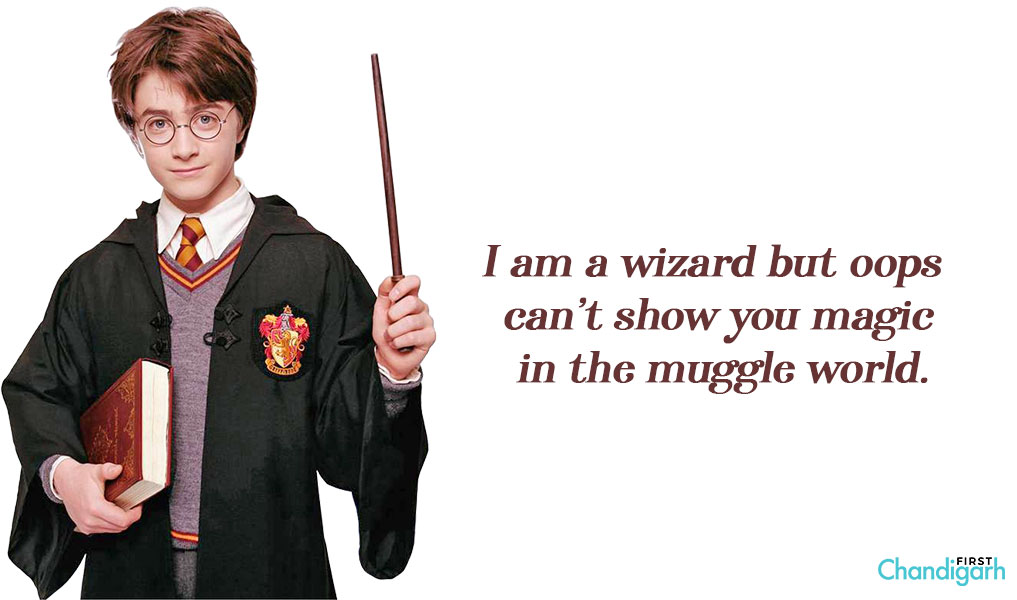 Harry Potter fans, also known as Potterheads don't miss a chance to showcase their love for the novel. This novel itself depicts a magical world and imagine how unique your bios can look once you grab some of these ideas. These Insta bios are a combination of true messages as well as references from the classic novel.
Graduated from Hogwarts.
I am a wizard but oops can't show you magic in the Muggle World.
Are you Seriously not a Potterhead?
Waiting on Platform 9 ¾ for my Hogwarts Express!
Why follow spiders when you can follow butterflies?!
My favorite drink is Butterbeer from Three Broomsticks.
Not letting the muggles get me down!
I am truly Wand-erful
Holder of the Triwizard Cup
Let there be Lumos in life
I am a wizard
I am a witch!
@____ being Ron to my Harry.
You like milky bars, I like chocolate frogs. We are not the same brother!
I am a billionaire but my money is stored in Gringotts.
Swag Bio for Instagram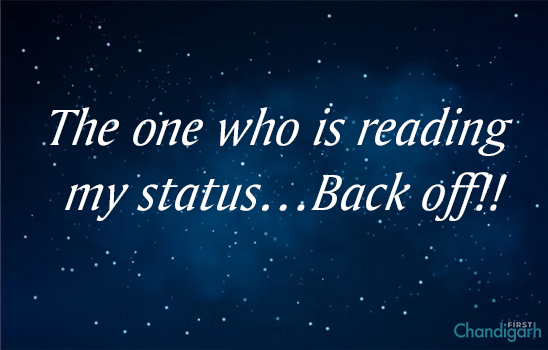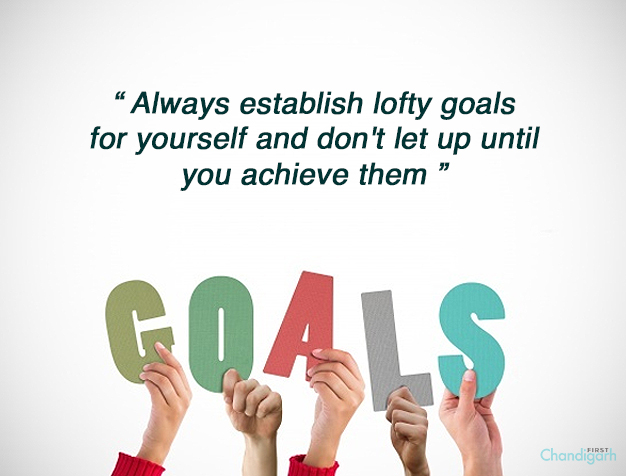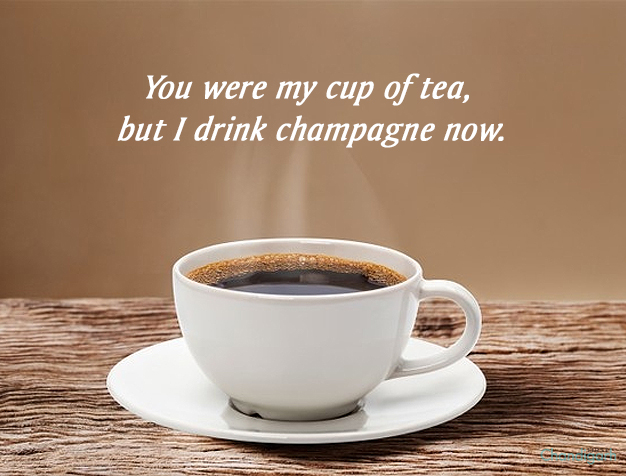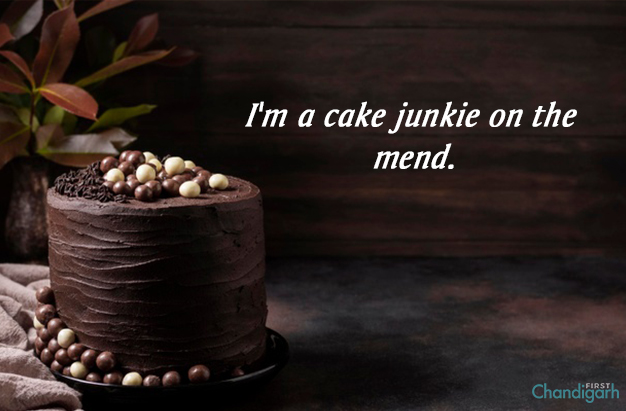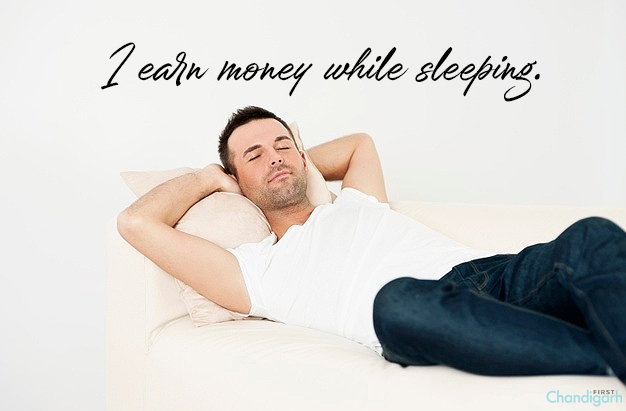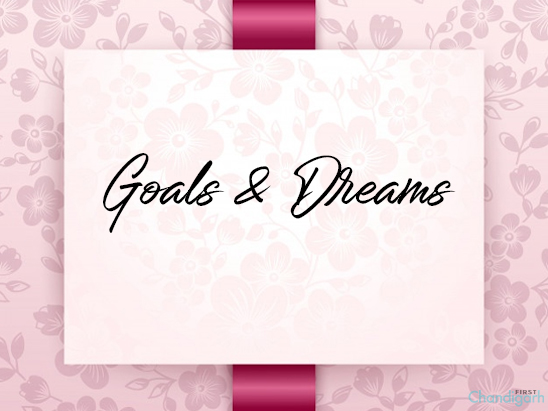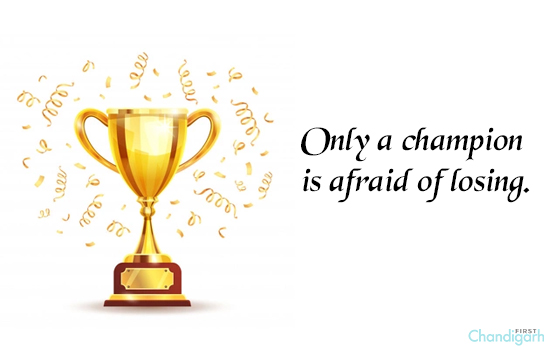 A person with great swag is equally at ease alone as he is with a group of pals. If you desire swag, you should concentrate on being self-sufficient and content with doing your own thing rather than following what everyone else is doing merely to avoid being forgotten or left out. On Instagram, innocence is the best way to go. In reality, cool and swag bio for Instagram is really popular.
Do you know that "Perfect" has 7 letters? So does meeeeee.
My status is already high….
What is the definition of a friend? "A friend is someone with whom you can share the last cookie."
I'm kind of a big deal on Instagram, in case you didn't know.
You were my cup of tea, but I drink champagne now.
I never make the same mistake twice. I make it five or six times, just to be sure.
The one who is reading my status…Back off!!
The uglier the Snapchat the closer the friendship.
The best things happen when you step out of your comfort zone.
This will go down in history as my story.
I'm a cupcake on a mission to find her stud muffin.
Be yourself in a world where everyone can be anyone.
Success runs through my veins.
I'm simply another Instagram influencer, to be sure.
Scratch here to reveal my hidden bio.
This isn't a nightmare. This is the truth of my situation.
What should I put in this box?
Hello and welcome to my world.
Goals & Dreams
Why is the air so polluted if "love is in the air?"
It took me years to get to this point.
I'm hurting right now because I'm saying yes to new adventures, yet I'm still smiling. That is the storey of my life.
Snacker in the middle of the night
Because everyone else was taken, I'm the only one left.
I'm a cake junkie on the mend.
I earn money while sleeping.
I'm living my life on my terms.
I don't give a damn what other people think of me. This is the most authentic version of myself.
I'd rather be despised for who I am rather than adored for who I am not.
Taking risks. Adventurer. I'm living my fantasies.
I may not yet be where I want to be, but I'm getting there.
I aspire to be a happily married old man narrating crazy stories from his wild youth one day.
Being myself got me to where I am now.
I was destined to do what I'm doing now.
Do you dislike me? It makes no difference to me.
I'm out here hustlin' for what's rightfully mine.
Only a champion is afraid of losing.
My attitude is based on my behavior.
Men hang out in bars for one of two reasons: Either they have no wife to go home to, or they do.
If you want me to control my temper, so control your stupidity.
The future is shaped by your dreams, so stop wasting time, go to sleep and shape your future.
Always remember to be your strongest in the face of adversity.
If you argue with me, I'll put my Caps Lock on.
My generation is preoccupied with romances and breakups.
In terms of commitment, there are just two possibilities. Either you're in or you're out. There is no such thing as a middle ground.
Show me a guy who is terrified of looking terrible, and I'll show you a guy you can always beat.
Just keep moving forward. If you keep working on it, you will improve.
Make each day a work of art.
Success is impossible without self-discipline, period.
Some guys break; others break records as a result of adversity.
Some say I have an attitude – and perhaps I do…but I believe you must. You have to believe in yourself when no one else does, and that alone qualifies you as a winner.
The other man isn't your biggest foe. It's only natural.
Strength is always outmatched by wisdom.
Beach sports are usually the greatest.
You're not moving fast enough if you have everything under control.
When you win, you should say nothing, and when you lose, you should say less.
Continue to push yourself. Until the last buzzer sounds, don't give an inch.
Never let your fear of getting hit by a pitch get in the way of your success.
Nobody ever regretted giving his all.
Never allow your head to droop. Never quit up and never sit down to cry. Find a different route.
It isn't over until it is.
Strength is always outmatched by wisdom.
Pain is only there for a short time. It may endure a minute, an hour, a day, or a year, but it will ultimately fade away and be replaced by something else.
I work for money, but I hire a dog for loyalty.
If the coin lands on the head, I'm yours; if it lands on the tail, you're mine.
Men hang out at bars for one of two reasons: they either don't have a wife or they do.
Control your foolishness if you want me to keep my cool.
Observe the law of the sun. Shine brightly and watch the world burn.
Show off your personality with grace and dignity.
The eye is drawn to beauty, but the heart is drawn to personality.
Always establish lofty goals for yourself and don't let up until you achieve them.
Bio for Sports Lovers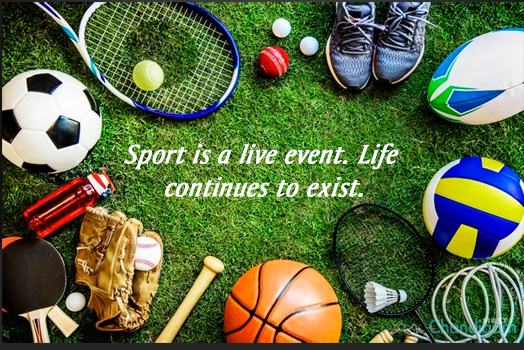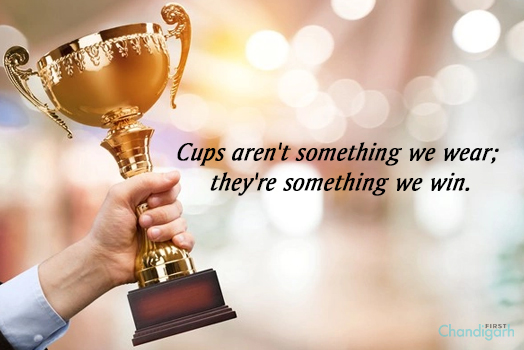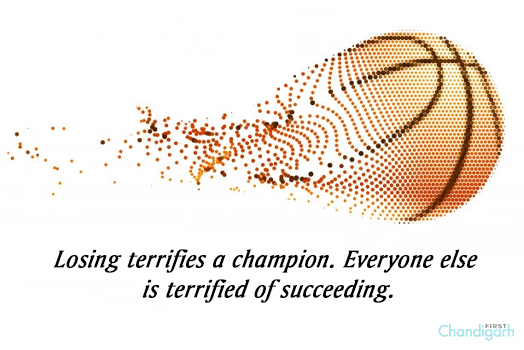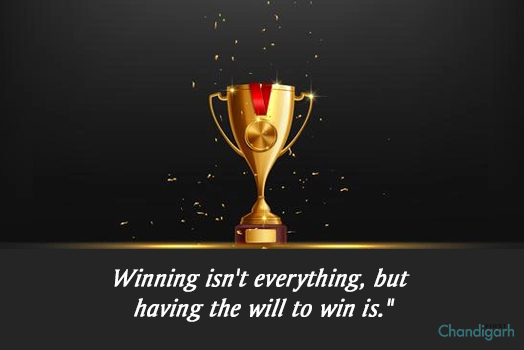 Almost everyone loves sports. People often come across major sports fans on Instagram. U too can be that major sports fan. Here are some best bios for Instagram which are motivational as well as cool and funny.
Losing is the only way to demonstrate that you're a decent sportsperson.
Winning isn't the only thing that matters; it's the only thing that matters.
The secret isn't having the desire to win; everyone has that. It is crucial to have the desire to prepare to win.
I'll show you a failure if you show me a grateful loser.
When you've won, don't say anything. When you lose, you should say less.
Losing terrifies a champion. Everyone else is terrified of succeeding.
Doing the thing you're afraid of and building a record of successful experiences is a good method to build self-confidence.
"If you don't take a shot, you're going to miss it 100 percent of the time."
My greatest attribute, I've always believed, was my brain capacity rather than my athletic aptitude.
"There's no better feeling than having it done when you have that wonderful celebration coming into the dugout and you're getting your ass pummelling by men."
"Pain is only a matter of time. It may endure a minute, an hour, a day, or a year, but it will ultimately fade away and be replaced by something else. If I resign, on the other hand, it will last indefinitely."
I've had a lot of failures, but I've never gone into a game expecting to win.
When I start walking off the field after a win, I celebrate. I'm done by the time I go to the dressing room." I believe that practice instills the ability to think in your muscles."
Sports are to blame for my lack of fitness. All of them are broadcast on television, and I watch them all.
This sport can be summed up in two words: you never know.
It won't transform you unless it challenges you.
Winning isn't everything, but having the will to win is."
It isn't the desire to win that matters—everyone wants to win.
"Doctors and scientists stated it was impossible to break the four-minute mile and that anyone who tried would perish. As a result, I assumed I was dead when I stood up from the track after collapsing at the finish line."
At the end of the day, it's all about man vs man. May the strongest guy triumph.
You could wish you had started today a year from now.
Sport is a live event. Life continues to exist.
Together, we are more powerful.
Only the one who can perceive the unseen can do the impossible.
"In baseball, close doesn't matter. Only horseshoes and grenades count as close."
'Don't quit,' I replied, despite the fact that I despised every minute of training. Suffer now, and you'll be a champion for the rest of your life.
Losing is more unpleasant than winning.
Winning isn't everything, but it beats coming in second place.
Race cars are neither attractive nor unattractive. When they win, they become gorgeous.
Always keep your gaze on the front windshield rather than the rearview mirror.
Playing baseball for a living is like getting a thief's license.
Success is leased rather than owned. And the rent is due on a daily basis.
When you win, everyone wants to take responsibility, but when you lose, everyone is pointing fingers.
The presence of the opposing team complicates everything in football.
We were baseball players. We've devolved into a football team.
I am the heart and soul of my bicycle.
Losing teaches you more than winning. You gain knowledge.
The game isn't finished until it's finished.
Even if you're heading in the correct direction… If you just sit there, you'll be run over!
Everything is tough before it becomes simple.
Leadership, like coaching, is about winning men's hearts and minds and convincing them to believe in you.
Willpower is no longer an issue if one can stick to the training over a long period of time. Is it pouring outside? It makes no difference. Do you think I'm tired? That, however, is beside the issue. It's just that I have to do it.
Players who are good want to be mentored… Great players want the truth to be told to them.
Age isn't a factor. It's a mental constraint you impose on yourself.
"Sure, goaltending is a regular profession. How would you like it if you were fired every time you made a mistake at work?
Cups aren't something we wear; they're something we win.
If cheerleading were simple, it would be called football.
Don't just wear the colors of your team; bleed them.
We don't have a stance… It's just that we're that good.
It's a collision sport, not a contact sport.
The presence of the opposing team complicates everything in football.
We were baseball players. We've devolved into a football team.
You will bleed less in battle if you sweat more in rehearsal.
Romantic Instagram Bio for Boys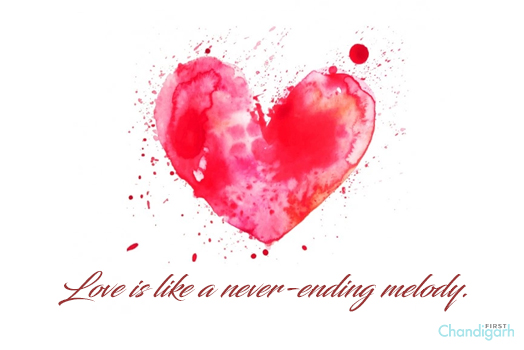 Romantics can serve as role models for forgiving, persevering, and making things work. They can also be reflections of true love, demonstrating good relationship skills, selfless love, and how to overcome hurdles. At each stage of a relationship, romance strengthens our bond and reminds us of our partners' relative distinctiveness. Notably, the majority of respondents believe that the importance of romance in a relationship grows as the relationship progresses. The following is a list of Instagram bio ideas relating to love.
I'll always fall for you like rain.
Love is like a never-ending melody.
Love is made up of a single soul residing in two bodies. Aristotle was a Greek philosopher who lived in the 4th century BC.
My fantasy would be incomplete without you.
I know I'm home when I look at you.
When I'm around you, I can't always see myself. I can only see you from a distance.
I only want to be with you two times in my life: now and forever.
Best Instagram Bio for Boys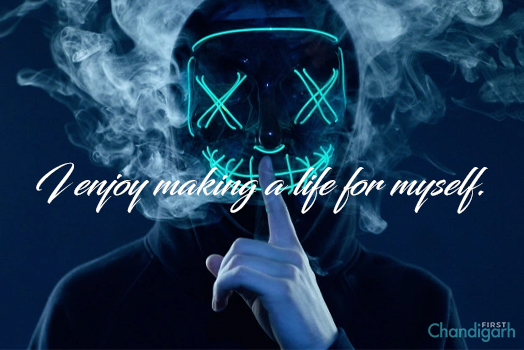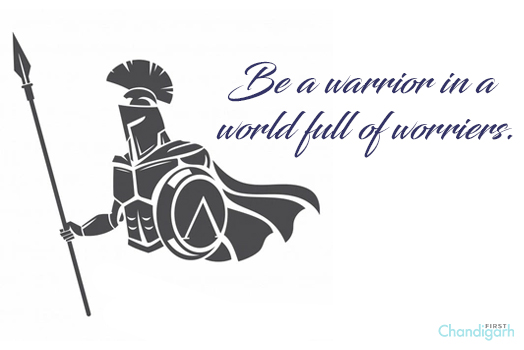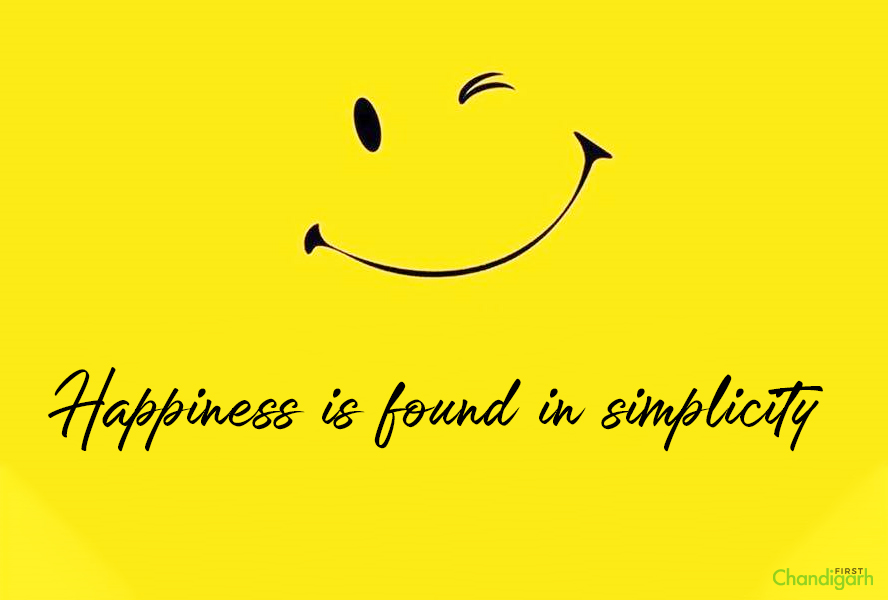 I enjoy making a life for myself.
Happiness is found in simplicity.
Be a warrior in a world full of worriers.
Captivated by life, I'm displaying it here.
Because we have tomorrow, I practice what I post.
He transformed his inability into ability and his desires into goals.
I'm making my own sun
It is not by coincidence that your life improves. It improves as a result of the alteration.
Single. Determined. It's all about living.
Making the world a brighter place
I'm curious as to how many calories my ex-boyfriends burned by leaping to conclusions.
If all you do is hurl shade, you'll never shine.
Just a smidgeon of a flaw
The crowns of real queens are repaired by each other.
Today is the kind of day I look forward to.
Nobody's life is as picture-perfect as their Instagram account.
I'm not sure where I'm heading, but I'm going somewhere.
sassy, sophisticated, and a little badass
I'm an ice cream addict on the mend.
Humble with a smidgeon of Kanye.
Netflix and ice cream are currently in a relationship.
Words can't explain how much I like Fridays.
Chocolate never asks me questions and always knows what I'm thinking.
With Kanye's attitude and Drake's feelings.
I sometimes wish I could just give it all up and become a wealthy billionaire.
Breakfast, lunch, and dinner with a chocolate dessert are my favorite meals.
Happiness is found in simplicity.
Look up at the stars in a gloomy world.
I only do one thing: win, win, win. Whatever the case may be.
Self-love is the start of a lifelong relationship.
I'd rather die from excitement than boredom.
In a universe where anything is possible. First and foremost, be a giver.
You are correct, whether you believe you can or cannot.
I may appear to be doing nothing, but I'm actually extremely busy in my brain.
We could be unstoppable if we worked together.
Desiring to be someone else is a waste of one's own identity.
Everything is solved by creativity.
Just take a peek at me. God is so inventive.
My attire does not match my stress level!
I'm a master of sarcasm!
Please don't dm. Only telepathy is allowed!
I prefer SELECTIVE PARTICIPATION to the phrase "lazy."
I'm falling for you.
Looking through colorful glasses at the world.
Please revoke my subscription to your publications.
Update on the situation: I'm starving right now.
Don't try to figure out who I am. You will not be able to graduate.
Is it possible to have a life? Cool! Where can I get a copy of one of those?
To an enlightened mentality. Nothing is insignificant.
What is the point of having friends? My computer is simple to operate.
Be wary of formula-carrying geeks.
Weirdness is a byproduct of greatness.
It's important to remember that this is simply a bad day, not a poor life.
The cost of living on Earth is high, but it comes with a free journey around the sun.
It's merely an optical illusion; I'm not actually online.
Work hard for 5 days to get the most out of the 2 days.
I'm hoping Karma hits you in the face before I do!
You are thoughtful, intelligent, and influential.
Everyone else is taken, so I'm just being myself.
Time is valuable; use it wisely.
I'm a cupcake on a mission to find her stud muffin.
Do you know what it is about folks that I admire? They're cute pets, lol.
Living outside of your comfort zone is where the best things happen.
The bad news is that time passes quickly. The good news is that you're going to be the pilot.
No, this isn't a nightmare; it's my reality.
I'm already planning a nap for tomorrow.
If I can't do great things, I can at least do modest things well.
When nothing goes as planned, swipe!
Not to impress, but to express.
I got here by being myself, and I intend to stay that way.
Even if I came with directions, you wouldn't be able to handle me.
Miles are longer than kilometers. To save money on gas, I'm going to do my next journey in kilometers.
I'm out here hustlin' for what's rightfully mine.
I'd rather be despised for who I am than loved for who I am not, and I don't give a damn what other people think of me. This is the most authentic version of myself.
Taking risks. Adventurer. Globetrotter. I'm living my fantasies.
It's either all in or nothing at all. There is no middle ground.
I may not yet be where I want to be, but every day brings me closer.
Instagram Bio for Boys who run Business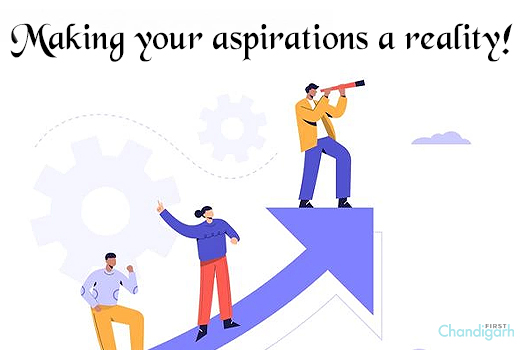 Use the hashtag # to share your images with us (branded hashtag).
Your company's tagline.
Please contact us at the following address: (email address).
We've seen your purchases! # (yourInstagramname), @(yourInstagramname) (your hashtag)
FLASH SALE FOR THIS WEEKEND ONLY – 50% OFF
A clever message elaborating on your unique selling proposition.
Take a look at our best-selling items below.
On Instagram, you may find the official site of (brand name).
To shop our Instagram, go to the link below.
International shipping is free.
Making your aspirations a reality!
Compassionate management
Humane, compassionate, and the voice of the people
We convey the truth
Around you 24 hours a day, 7 days a week.
Funny Instagram Bio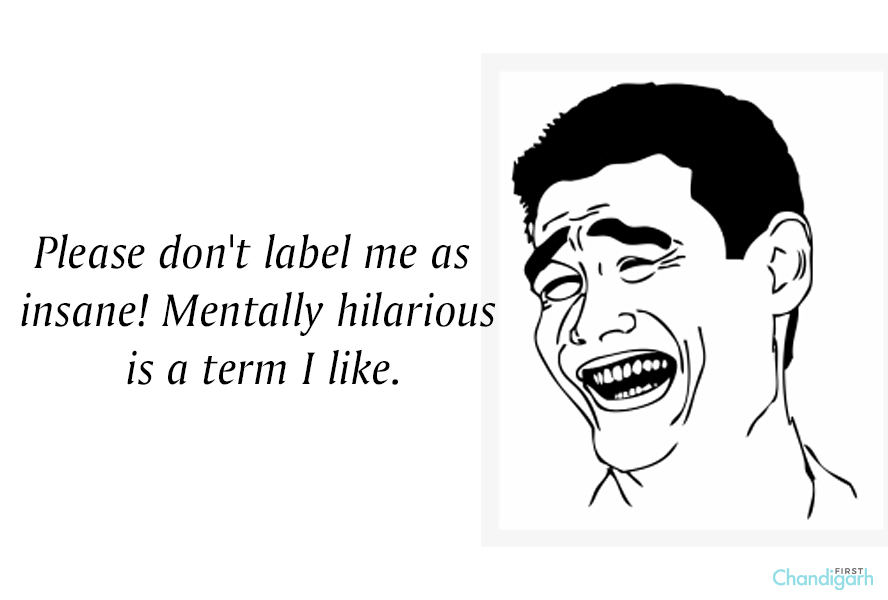 Being hilarious is arguably one of the healthiest things you can do. A sense of humor can nearly be compared to your mind's immune system. When those at risk for depression are exposed to unpleasant stimuli, they are more likely to experience depressive episodes, and it gets easier and easier for them to relapse into depression. Reframing a bad incident in a humorous manner, on the other hand, functions as an emotional filter, preventing the negativity from precipitating a depressed episode. Humour protects against depression in more ways than one. It also enhances people's overall well-being.
I adore the whooshing sound deadlines make as they pass me by.
I thought I wanted a job all along. It turned out that all I wanted was a salary.
I'm not unique; I'm just one of a kind.
My prized possession is decency.
Twice a year, I require a six-month vacation.
The difference in the radius is that everyone on our planet is self-centered.
Too preoccupied to be upset.
If there was an award for being a slacker, I'd have someone pick it up for me.
I'm following a seafood-only diet. I eat whenever I see food.
Maybe there's no excuse for being lazy, but I'm still seeking.
The sole instinct of an evolving mass of atoms is to survive.
Avoid blindly following the crowd. The "m" in "masses" is occasionally silent.
If we could slice bacon with lasers, it would definitely cost less.
It's only skin-deep when it comes to beauty. But is it unattractive? Oh, that's right down to the bone!
I'm not sure where I got this bio or why I stole it.
Certified carnivore!
Chocolate is never inquisitive. Chocolate is aware of the situation.
Please don't label me as insane! Mentally hilarious is a term I like.
I'm a ninja, but don't tell anyone.
My smile has even made the Joker envious.
I haven't spoken to myself since my parents told me not to talk to strangers.
Every butt, no matter how large or small, is unique. Learn to appreciate each one of them.
Everyone knows who I am, which makes things a lot easier for me.
I speak in babyish tones and never pay for beverages.
I'm quite concerned about not starving to death.
I'll admit it: I'm guilty! Global warming was caused by my hotness.
I'm on Facebook to stay away from my family and friends.
The spinning of the Earth brightens my day.
Today there will be no adulting.
This is the final Instagram bio I'll ever write.
It's far too cool to be sad.
I'm not sure where I am. And how did I end up here in the first place?
Weirdness is a well-documented side consequence of greatness.
I lost 30 days when I attempted the 30-day weight loss plan!
Instagram welcomes you with open arms when you're too socially awkward for real life.
I ran across an old flame today… Reversed it and did it all over again!!!
Who said I was amusing? I'm truly quite cruel, but everyone assumes I'm joking.
You consume far too much alcohol and engage in excessive chatter. Let's get to know each other.
I am constantly learning from the mistakes of people who follow my advice.
I'm sorry for any posts I make while hungry. I'm not sure what makes you so stupid, but it works.
A clever person finds a solution to a problem. A knowledgeable individual does not make mistakes.
Do not give up on your ambitions. Continue to sleep.
While you still have teeth, smile.
I may appear to be doing nothing, but I'm actually extremely busy in my brain.
The answer is always wine. So, what was the question this time?
I only drink two times a year: on my birthday and when it isn't.
Actually, I'm not amusing. I'm just a jerk, but everyone thinks I'm joking.
At least one sunset per day is a must!
Follow your emotions, but don't forget to use your head.
I prefer my puns to be intentional.
How do I feel when I don't have any coffee? Depresso.
I'm not lazy; I'm just trying to conserve energy.
Don't be concerned, BEACH HAPPY!
I aspire to be an adult one day.
I'm an expert in the field of social media. No, I'm not joking.
Outside, I'm standing. As a result, if someone asks, I am exceptional!
I have the key to success, but the lock has been changed.
I thought I wanted a job, but it turns out I only wanted money.
Quotes by Famous Personalities as your Instagram Bio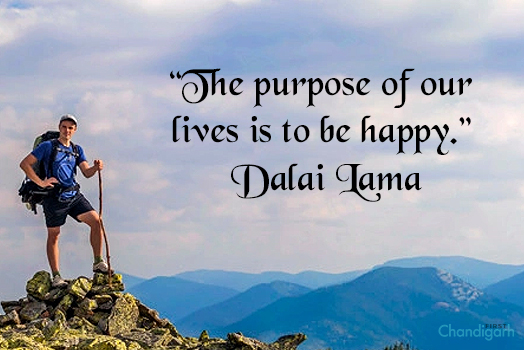 "The purpose of our lives is to be happy." — Dalai Lama
"Life is what happens when you're busy making other plans." — John Lennon
"Get busy living or get busy dying." — Stephen King
"You only live once, but if you do it right, once is enough." — Mae West
"Many of life's failures are people who did not realize how close they were to success when they gave up."– Thomas A. Edison
"Life is like riding a bicycle. To keep your balance, you must keep moving." — Albert Einstein
"Life is really simple, but men insist on making it complicated."
"Life is a succession of lessons which must be lived to be understood." — Helen Keller
"Your work is going to fill a large part of your life, and the only way to be truly satisfied is to do what you believe is great work. And the only way to do great work is to love what you do. If you haven't found it yet, keep looking. Don't settle. As with all matters of the heart, you'll know when you find it." Steve Jobs
Victory isn't necessarily about winning a battle…it's about getting back up every time you fall. Napoleon Bonaparte (Napoleon Bonaparte)
The mind creates reality, and we may alter our reality by altering our minds. Socrates
The key to happiness, it turns out, is gaining the ability to enjoy less rather than more. Socrates
Our fate is not in the hands of the stars, but rather in our own hands. Shakespeare, William
Allowing your worries to stop you from doing what you know is right is never a good idea.
Stay hungry and you'll stay foolish. ― Apple CEO Steve Jobs
"My mama always said, life is like a box of chocolates. You never know what you're gonna get." — Forrest Gump
"Watch your thoughts; they become words. Watch your words; they become actions. Watch your actions; they become habits. Watch your habits; they become character. Watch your character; it becomes your destiny."— Lao-Tze
"When we do the best we can, we never know what miracle is wrought in our life or the life of another." — Helen Keller
"The healthiest response to life is joy." — Deepak Chopra
"Life is like a coin. You can spend it any way you wish, but you only spend it once." — Lillian Dickson
"The best portion of a good man's life is his little nameless, unencumbered acts of kindness and of love." — Wordsworth
Attitude bio
Attitude never fades or fails.
"You can change your mood in one minute, and in that minute, you can change your entire day."
"Virtually nothing on the face of the globe can stop a person with a positive mindset and a clear goal in mind."
"Positive thinking allows you to do better in all areas than negative thinking."
"You must have a survival mindset." You're not merely catering to yourself. You assist others in maturing while also maturing yourself."
"If you have the confidence to pursue your dreams, they can all come true."
"Men don't attract what they desire; they attract what they are."
"It's more vital to have a positive attitude than it is to have facts."
"The optimal mental and physical attitude is to be loose physically and tense mentally.
"Mind wisdom indicates how to manage and modify your attitude to a positive one."
"Positive thinkers perceive opportunities, choose to pursue them, and recover more quickly from setbacks. They are more energised and hopeful, and they are presented with more opportunities."
"If you believe you can do anything, don't think it's unrealistic."
"The world is filled with much too much negativity. Make every effort to avoid adding to the problem."
"If we simply stay positive, things seem to sort themselves out."
"The height of life is determined by one's attitude."
"When given a chance to survive and develop, all it takes is one optimistic thought to overcome an obstacle."
Short Instagram bio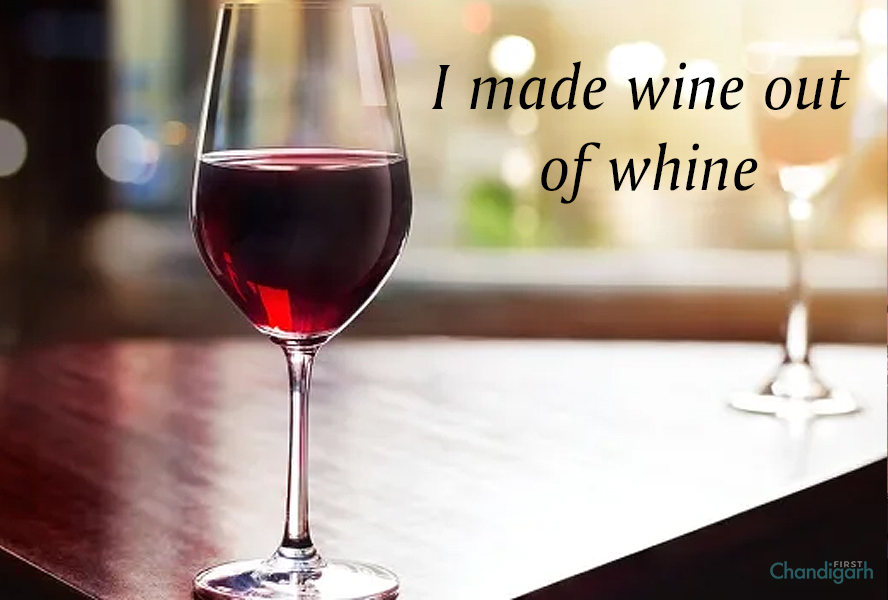 Please don't go bacon with my heart.
I made wine out of whine.
I'm not particularly bright; I just wear glasses.
Thoughts of joy!
So far, everything has gone well.
Have fun stalking!
Please stick with me.
Kind words are completely free.
I'm sharing some of my cheerful thoughts.
I am an Instagram nerd.
I always have a camera in my hand.
Traveling is a way of life.
Everything is solved by creativity.
Smiles are being spread.
Slowing down is a good thing.
Simple, yet powerful.
I'm livin' it up a little.
Caffeine is 99 percent of the time.
Bringing joy to others.
Take it easy.
A person. Being.
It's far too cool to be sad.
Conquer from the inside out.
Nothing like what you'd expect.
It was written in the stars for you.
Love without boundaries.
I didn't get anything.
The reality is incorrect. The fantasy has come true.
All I know is that I don't know anything.
There is a lack of concern. There will be less tension.
My prized possession is decency.
Too preoccupied to be upset.
Live a life in which happiness is a given.
I'm a mix of sweet and sour.
Tomorrows exist for a purpose.
Simply remembering to enjoy life.
I'm making my own sun.
Napper on the job.
Procrastinator by profession.
Error 400: Bio is currently unavailable.
The most exciting part is still to come.
Happiness is found in simplicity.
Dream Catcher
Foodie and I don't regret it.
Inspirational Instagram bio
Massive success is the best kind of retaliation.
Eat, sleep, and make art.
If I can't do great things, I can at least do modest things well.
You can never be too old to establish a new goal or imagine a new fantasy.
It wasn't always easy, but it was well worth the effort.
Trying to be a rainbow at the end of a storm at all times.
Winning Isn't Everything; However, Desire To Win Is.
Heroes aren't born from history. Heroes are the ones who make history.
A man without imagination is without wings.
Don't only die with dreams; live with memories.
Take good care of your body; it's the only home you have.
My ambition is to live a life that I would not want to leave.
Your greatest teacher is your most recent blunder.
Too many of us are unable to live our dreams because we are unable to live our fears.
Everyone else has already taken your place.
The day is squandered if you aren't.
Live a life in which happiness is a given.
The mind is the limit, not the sky.
Do it with zeal or don't do it at all. Success is impossible without passion.
You've already won before you've even started if you're confident.
Don't wait for society to tell you that you can be yourself.
My greatest achievement
They were successfully assassinated. Smiles should be used to bury them.
Winning the war isn't always synonymous with victory. However, you must rise every time you fall.
Dream big, work hard, stay focused, and live a life that no one else has imagined.
When things are rough, stay strong, since even God will see that the time has come for happiness, and you've had your fill.
Normalcy is similar to a paved road. It's pleasant to stroll on, but there are no flowers growing on it.
If I can't do great things, I can at least do modest things well.
Take care of your body because it is the only home you have.
Also, know The Best Toys and Gift Ideas for 7 Years Old Boys
Smart Instagram bio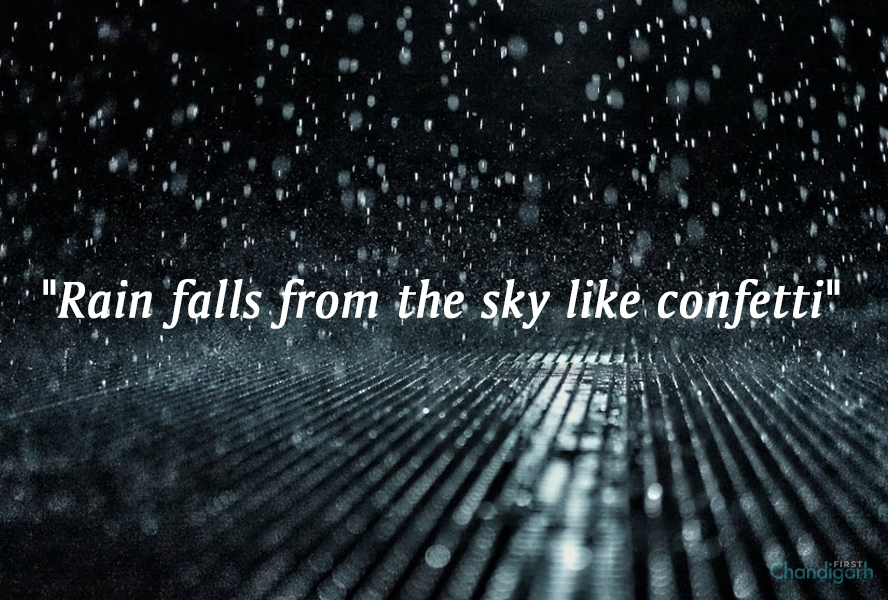 I'm genuine, and I hope that some of my followers are as well.
Rather than feelings, get flights.
I have no regrets about anything you see in my stream.
Instead of your guy, I'd rather steal your dessert.
It's as sweet as candy but as tough as nails.
Since 1999, we've been keeping things genuine.
In Fortnite, I'm as rare as the Reckon Expert outfit skin.
I'm a one-of-a-kind item; there's only one of me.
I'm going to be better in 2022 than I've ever been before.
Only memories are taken, and only footsteps are left.
Either life is a risky adventure or it is nothing at all.
It is preferable to witness something only once rather than hearing about it a thousand times.
It is the journey, not the destination, that is important.
Jobs keep your wallet full, but travels keep your soul full.
It's enough to know that it's feasible.
Keep in mind that happiness is a journey, not a destination.
It's never crowded if you go the additional mile.
Tomorrows exist for a purpose.
It is not naive to be positive in a negative situation; it is leadership.
"Stand tall, put on a crown, and be delicious on the inside like a pineapple." — One of the most popular Instagram bios for women, it discusses self-confidence, strength, and happiness.
"Rain falls from the sky like confetti"
"You are enough" — I think this amazing Instagram bio quote came from a brand.
"The brighter the rainbow, the worse the storm."
"Without ME, it's impossible to spell great."
There will be less speech and more action. If you don't trust me, check my photos.
I am deserving of the brilliance I possess.
It is not your responsibility to like me; it is mine.
I'm wonderful (don't worry, I think you are too), and I'm not here to be mediocre.
Born with the ability to shine brightly
Always be yourself, because an original is always worth more than a replica.
Not to impress, but to express.
I'm not sure who or why I stole my bio from.
Every one of us is a part of the ultimate statistic: ten out of ten people die.
I'm cool, but global warming has turned me into a hot mess.
I'm not easily swayed. Unless you specifically request that I be.
Why don't a couple of couples go to the gym together? Because some relationships are doomed to fail.
Forrest Gump once said, "Life is like a box of chocolates." and since I was a child, I have admired this quote.
"I'd rather watch sunsets than watch Netflix."
"Sweeter than honey" is a phrase used to describe anything that is sweeter than honey.
"This account demonstrates that I am capable of taking photographs."
"Life is a balloon; if you don't let go, you'll never know how high it may rise."
I resent my parents because I'll never be able to have a child as cool as theirs.
Not everyone is a fan of my weirdness.
Change the color of the blue follows button to white.
Every time you spend with me has the potential to be a huge surprise.
I am on a life adventure. Do you want to come? Agh! Then press the follow button.
Everyone has a tale to tell, but mine is a mystery.
We can only be as powerful as our WiFi signal allows us to be.
What should I put in this box?
I don't write tragedies; I write biographies.
A person. Being.
Cute Instagram bio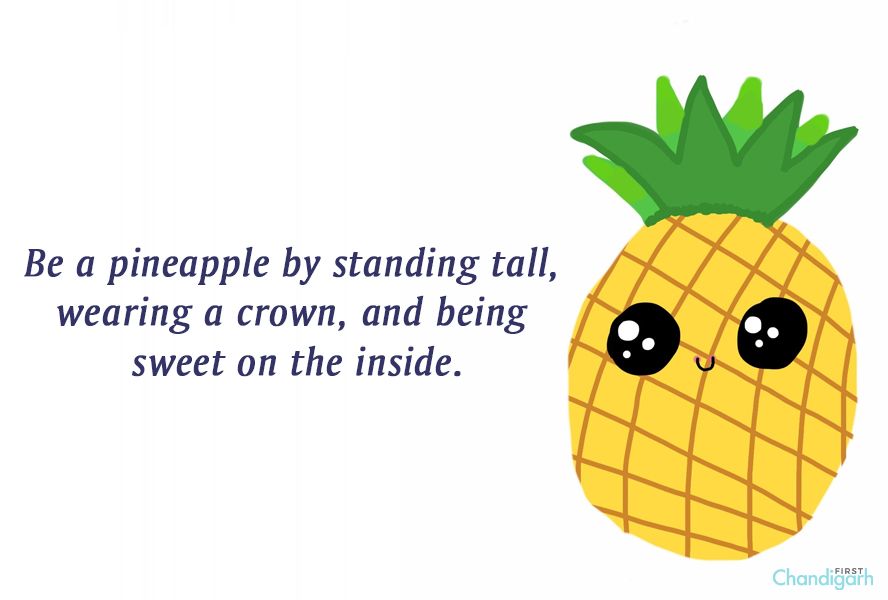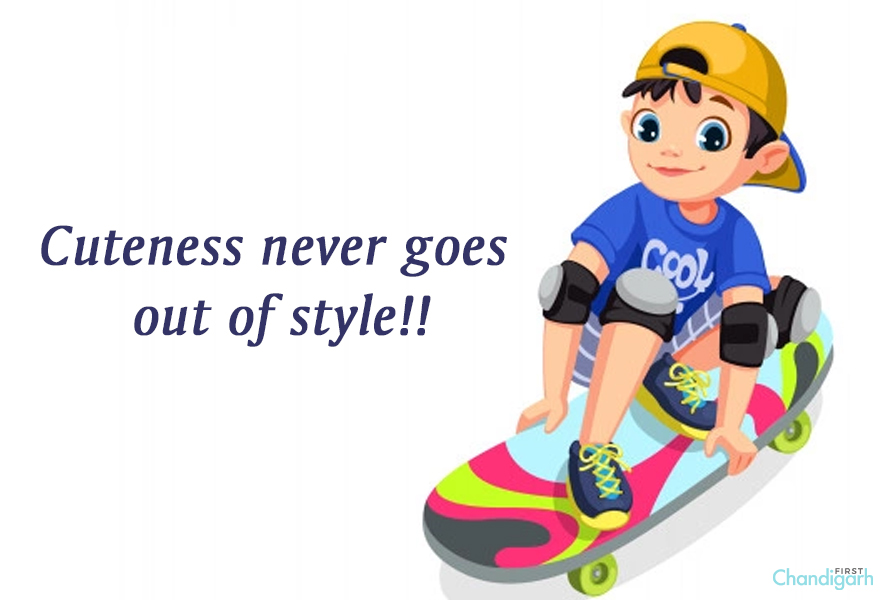 Cuteness never goes out of style!!
When the tears begin to flow, I begin typing.
Allow everything to go and see what remains. That is yours to keep.
I always assume it's you when my phone rings because you're my favourite notification.
In the delight of creation, love is the hastening attraction of spirit towards spirit and body towards the body.
Because I'm so fresh, they nicknamed me Febreze.
Please don't modify my vibe.
If you don't follow me on Instagram, I'm not going to be your friend anymore. I believe in being myself, and my Instagram account is really a-peel-ing.
On a sunny day, I like to take a break and smell the rosé.
I'm awesome and having a purrfect day right now. I've been spending my days in a well, so I can say they've been well spent.
'You are what you consume,' I've been told. Artists never retire; instead, they withdraw. I guess I had a sexy beast for breakfast this morning.
Even though my name isn't Mary, I'm still popping.
Kindness is being thrown around like confetti.
Be a pineapple by standing tall, wearing a crown, and being sweet on the inside.
Leave a glimmering trail wherever you go.
To love completely without expecting anything in return is to be brave.
Is it a coincidence that Fabulous ends in "us"? I don't believe so.
Simply a cupcake on the lookout for a stud muffin.
I've realized the Beatles were mistaken. We don't just need love; love is all we have.
Cotton candy is available at the fair.
4 out of 5 people who recommend items recommend it.
I'm sharing some of my cheerful thoughts.
By the way, the smile you gave me is still on my face.
The bottom line
There are plenty of ideas here like a swag bio for Instagram, a short bio for Instagram, attitude bio for Instagram that you may use as it is or tweak to make them more personal. Your Instagram bio may help you attract your ideal audience, drive attention to your products and services, and make sales. If you haven't changed your Instagram bio in a while, now is the time to do so and make sure you're making a good first impression on every new visitor who visits your profile. Make sure to keep your Insta bio simple yet eye-catchy to achieve more followers! So, what are you waiting for? Go to your Instagram Profile right away and upload a cool Instagram bio to make it eye catching!