Kritika Malik is a famous fitness model and a social media influencer. Her age is 27 years and currently, Kritika lives in Delhi. Kritika Malik is very famous on social media platforms for her fitness and Gym videos with her husband, Armaan Malik. Most of Kritika's videos are going viral on Instagram reels and YouTube shorts. 
Kritika Malik's husband, Armaan is married twice and the three of them live together. Malik's family was recently in the news when people began to say that Renu Saharan is Armaan's third wife. But there is no confirmation for the same. Renu Saharan has collaborated in some of the romantic video songs with Armaan. Kritika Malik has done many song videos too. And the couple was trending on social media platforms.
Kritika Malik – Personal Background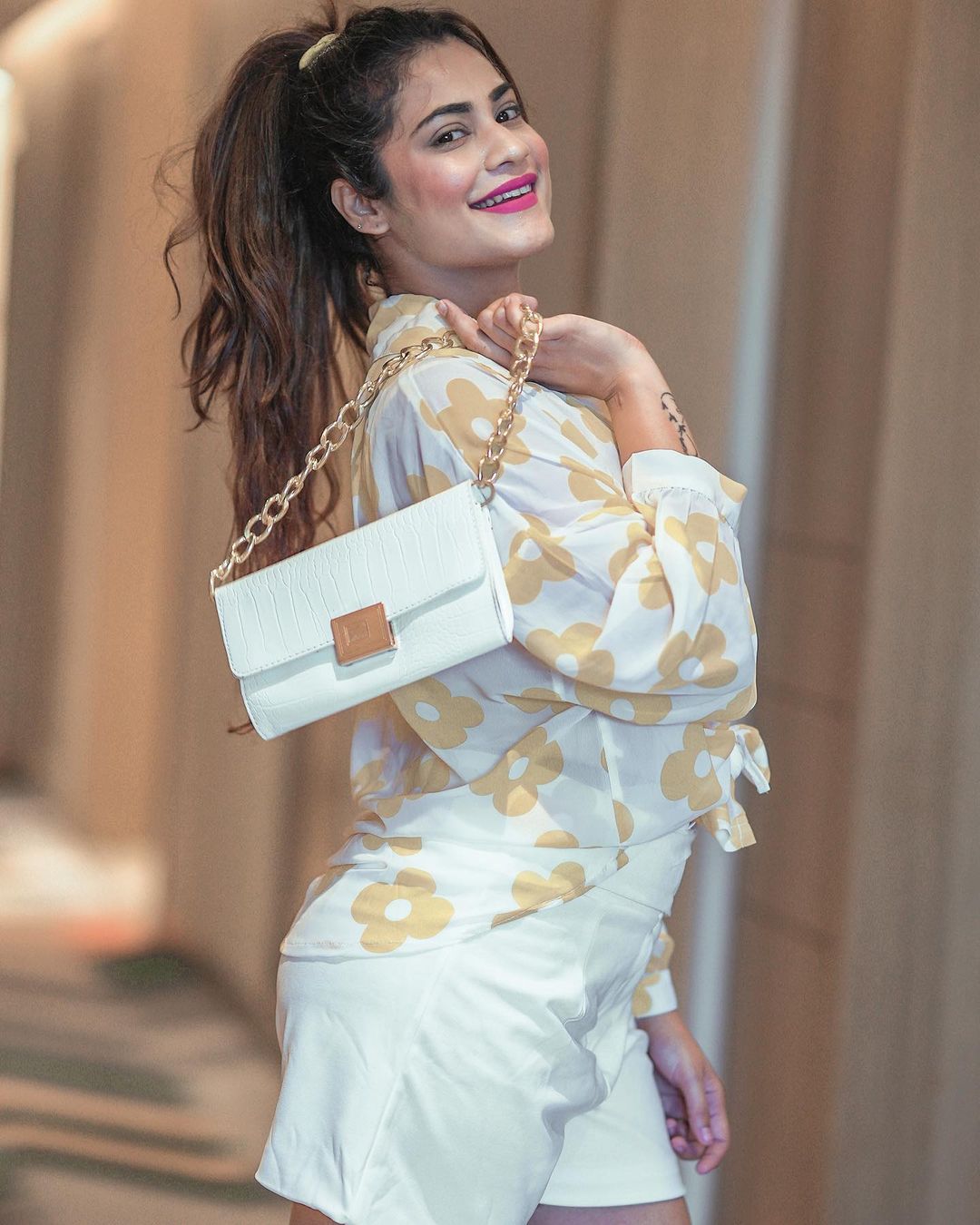 Born on March 20, 1994, in a Hindu family, Kritika Malik is a beautiful and young Indian influencer on social media and a famous fitness model. Kritika is currently residing in Delhi with her family. Kritika is very famous on social media platforms like Instagram for her unique dress sense. She mostly posts her modelling photos in bikinis with different styles. 
Kritika debuted on TikTok where she used to make videos just for fun. When Kritika gained fame, she became serious about her posts. And when TikTok was banned in India, Kritika started making reels on Instagram, and videos and shorts for her YouTube channel. Being a fitness freak, Kritika takes great care of her fitness and does a regular workout, yoga and exercises every day to maintain her lean body shape. 
Career
Kritika Malik has completed her academic education at Kamal Public Senior Secondary School, Vikaspuri, New Delhi. And later she completed her graduation from Delhi University. Kritika started her career as a Social Media Influencer. She is famous for her cute and hot looks and her fitness and Instagram reels. Kritika is also a YouTuber and she uploaded her first video on YouTube on 25 Feb 2019. 
Kritika started her career as a TikTok. She started posting her videos and photos on Instagram ( Instagram is a photo and video-sharing social media platform ) after which she gained huge fame and became one of the finest and the best fitness freak models of the modelling industry. She even creates shorts for her YouTube channel which are quite viral on social media platforms.
Kritika Malik – Family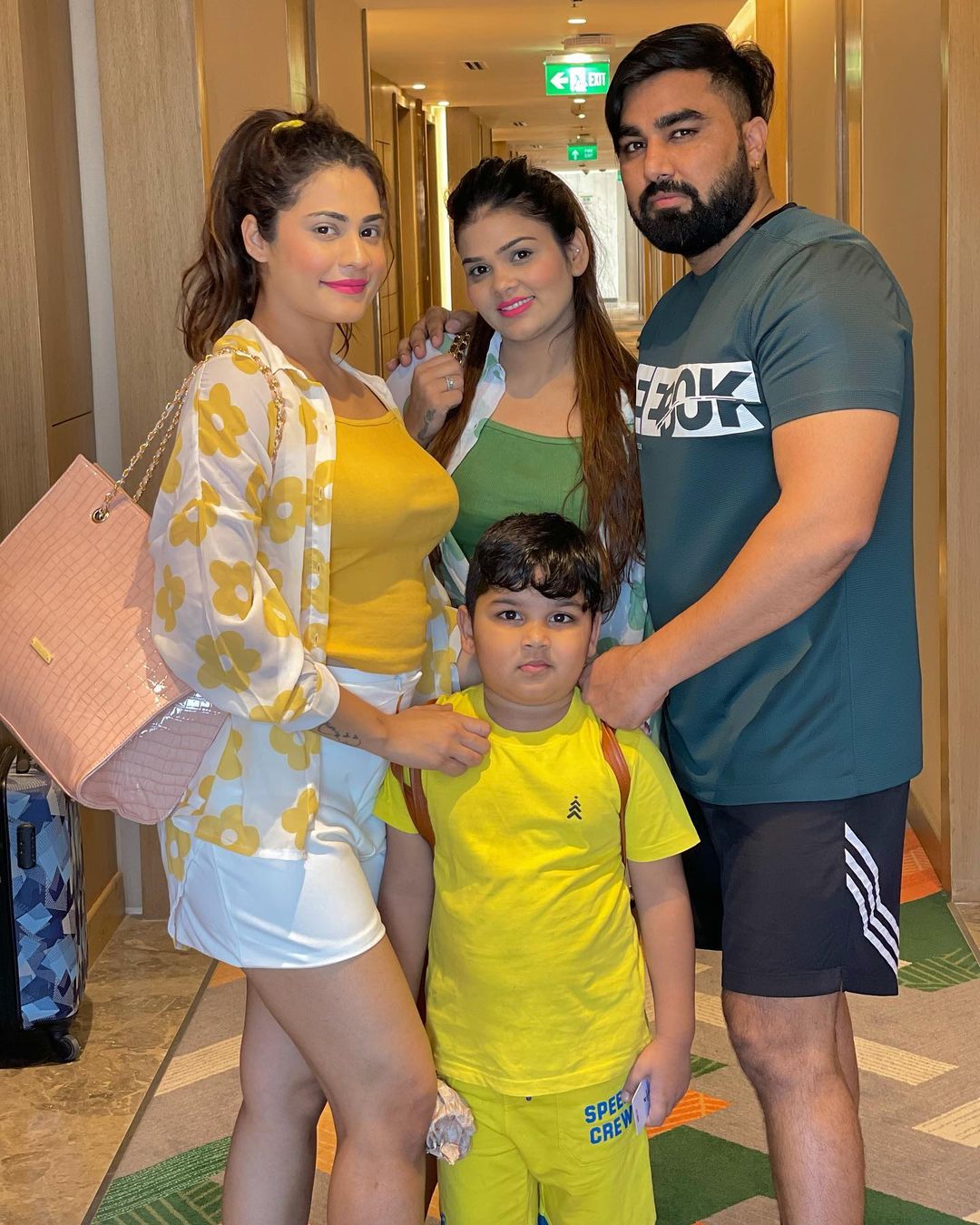 Kritika Malik was born and brought up in a Hindu family. She has two siblings, her sister's name is Swati Basra and her brother's name is Kushal Basra. There is no information about her parents on the internet. Kritika Malik is married to Armaan Malik and they have a son, Chirayu Malik. There is no information on the internet regarding Kritika's friends.
Boyfriend/Husband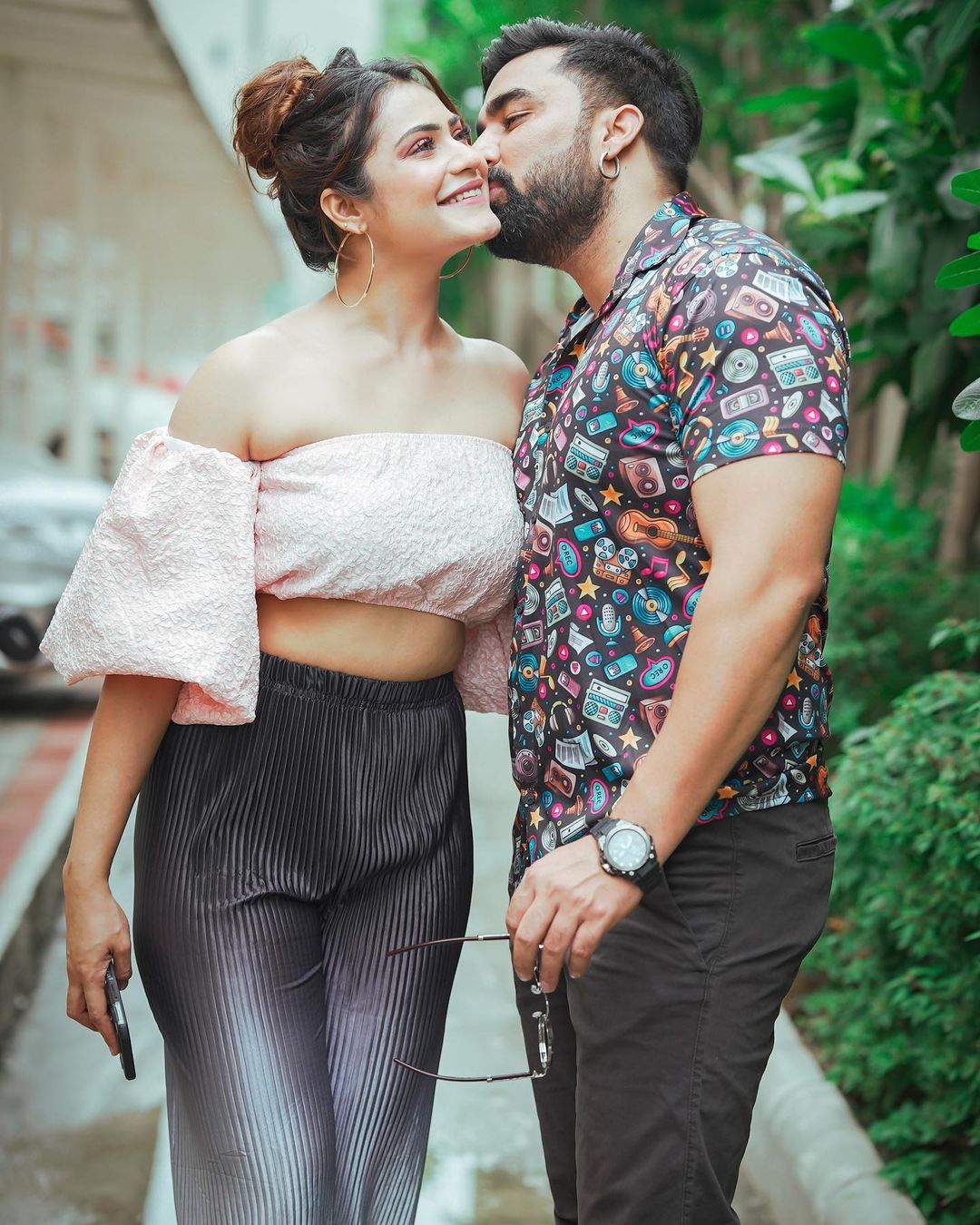 Kritika Malik is married to her boyfriend, Armaan Malik( who is also known as Sandeep), on October 13, 2018. Kritika is the second wife of Armaan Malik. Payal Malik is the first wife of Kritika's husband, Armaan. Kritika and Armaan, both have a son, Chirayu Malik. Armaan and Kritika, both are mostly seen together on Armaan's TikTok. Both Armaan Malik and Kritika Malik, usually trend on social media platforms for their fitness videos. Armaan is a fitness freak and so, their family is also known as Family Fitness. 
Relationship between Kritika Malik and Payal Malik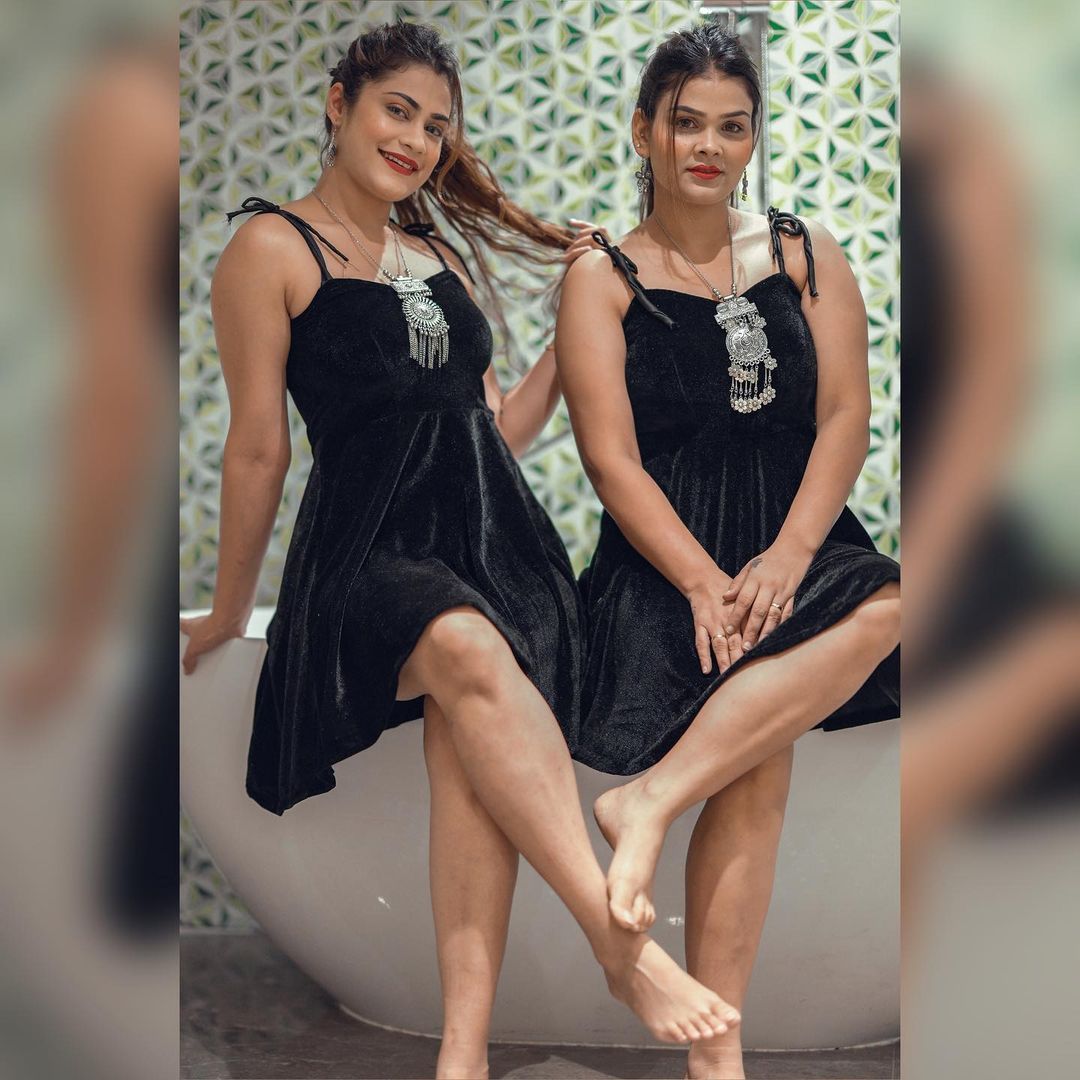 Kritika Malik and Payal Malik are both married to the same man, Armaan Malik. Arman Malik is a Youtuber and an Instagram star. Arman Malik's first wife's name is Payal Malik and his second wife's name is Kritika Malik. Furthermore, Kritika Malik, her husband Armaan Malik and Payal Malik have worked on a video of a song by Haryanvi, they are playing in. The name of this song is Maachis.
Physical Dimensions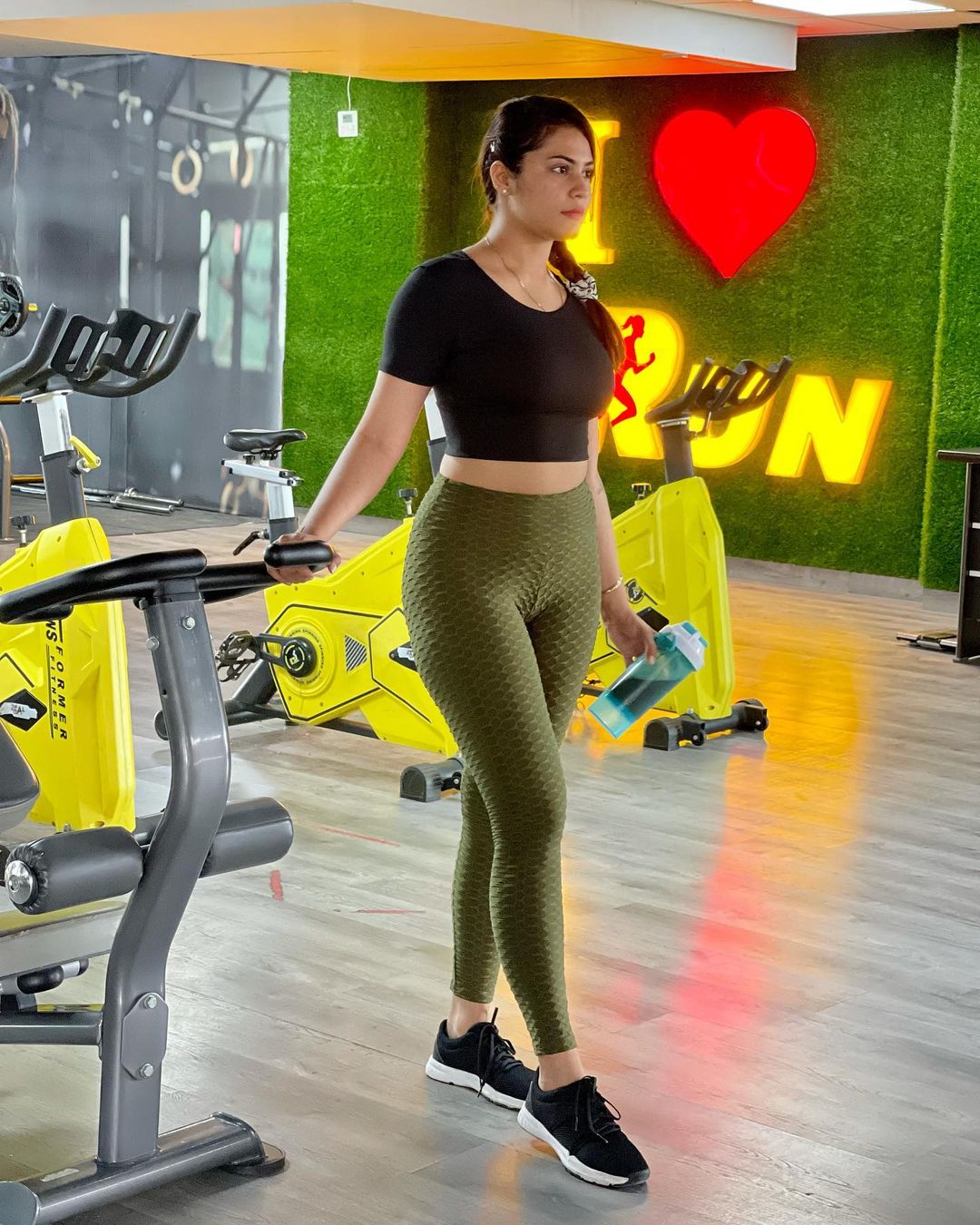 Kritika Malik owns a slim body. Her weight is 58 kgs. Kritika Malik's height is 5 feet 7 inches. The colour of her hair is brown and that of her eyes are black. Her skin tone is fair.
You might also be interested to know the 10 Girls who became the National Crush of India Overnight.
Favorites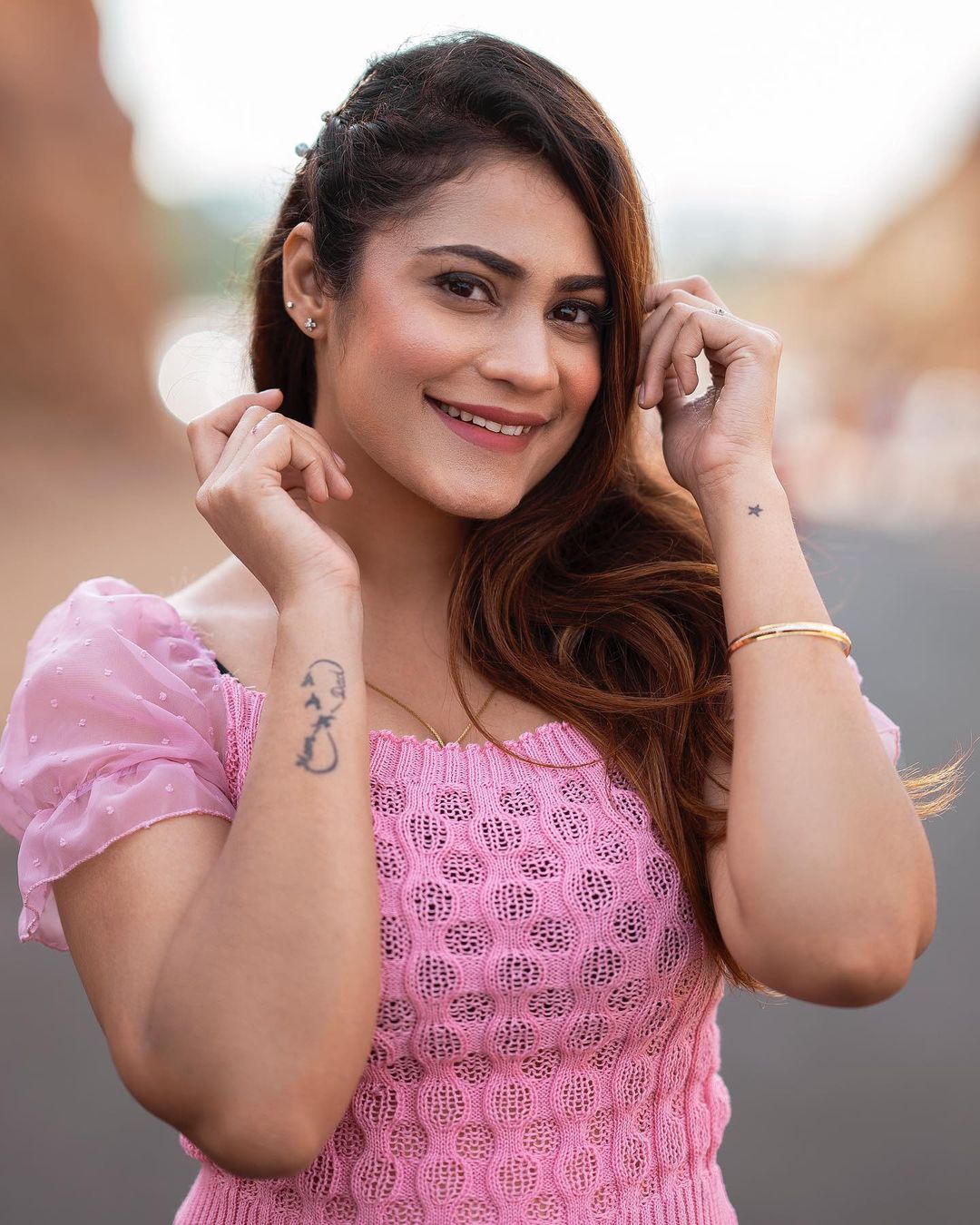 Kritika Malik is a vegetarian and her favourite food is Ice Cream, pizza and pav bhaji. Her favourite actor is Salman Khan and her favourite actress is Katrina Kaif. Kritika Malik's favourite movie is Ae Dil hai Mushkil. Kritika's favourite colour is Pink. Kritika loves Punjabi Music a lot. She likes travelling. Kritika Malik loves to explore different things in the world. Her favourite place, where she loves to visit in Hyderabad.
Fitness Regime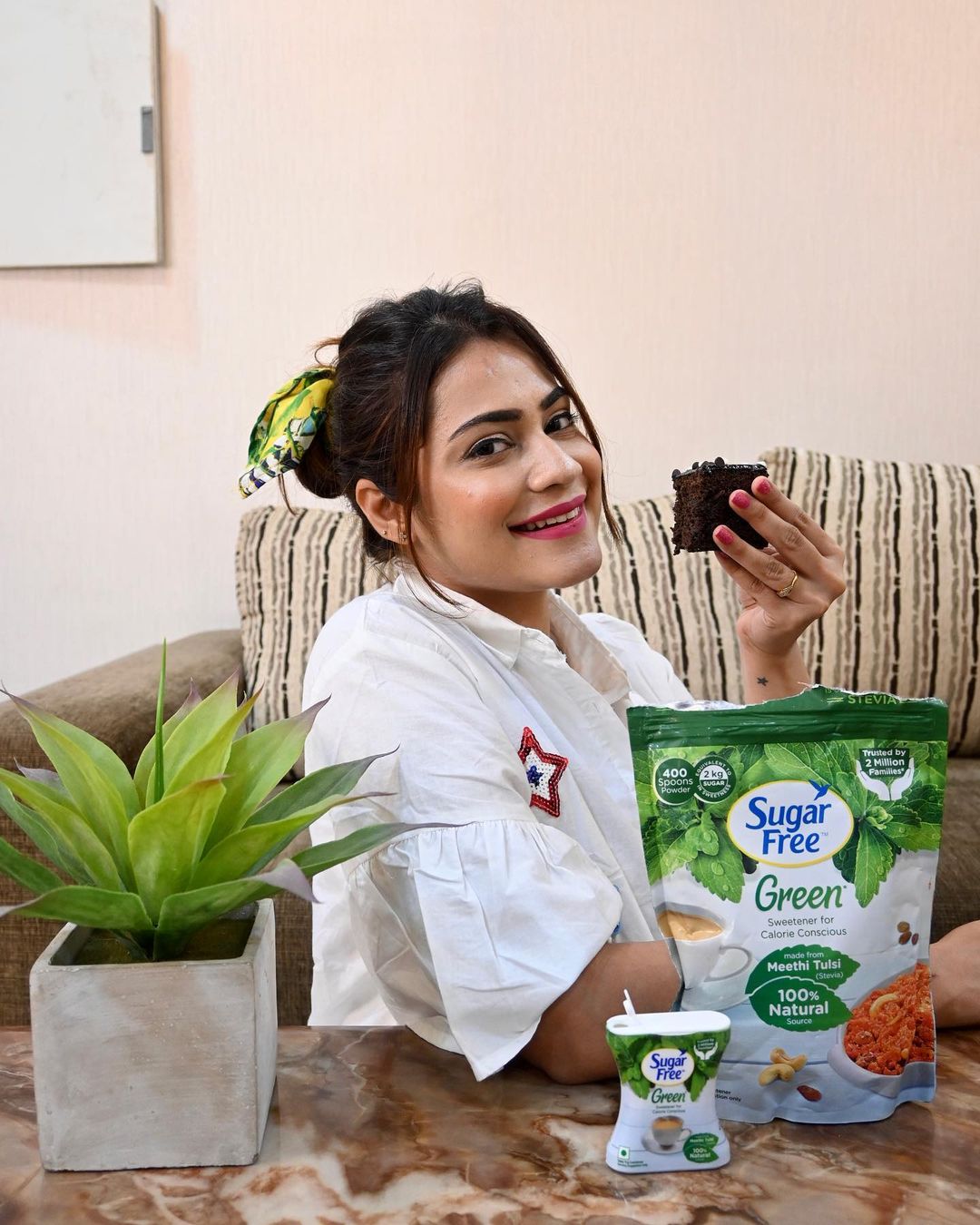 Kritika Malik begins her day with yoga and a variety of exercises to maintain her perfect, toned body. Kritika adheres to a strict workout regime that includes a 20-minute treadmill session, a 10-minute cross trainer session, and a 20-minute cycling and cardio workout.
Kritika's strict diet plan, more than her yoga practice, is the mystery of her health. Kritika strictly adheres to the Indian Diet plan. Kritika does not use any kind of supplements to maintain her body. She eats food in small portions of 6 to 8 times a day. Kritika does not use supplements. She eats food that gives complete nutrition to the body. This boosts the metabolism of the body. Kritika's favorite Yogasana is Ustrasana. She says that whenever she gets free time, she considers it necessary to work out in it. This shows how serious he is about his fitness.
His fitness diet consists of meats, porridge with green vegetables, poultry, toast and fruits. Kritika Malik completely avoids junk food and fried food so that it doesn't affect her fitness. To keep herself hydrated, Kritika drinks a lot of water throughout the day. Kritika Malik likes fruit juice and coconut water.
Social Media Popularity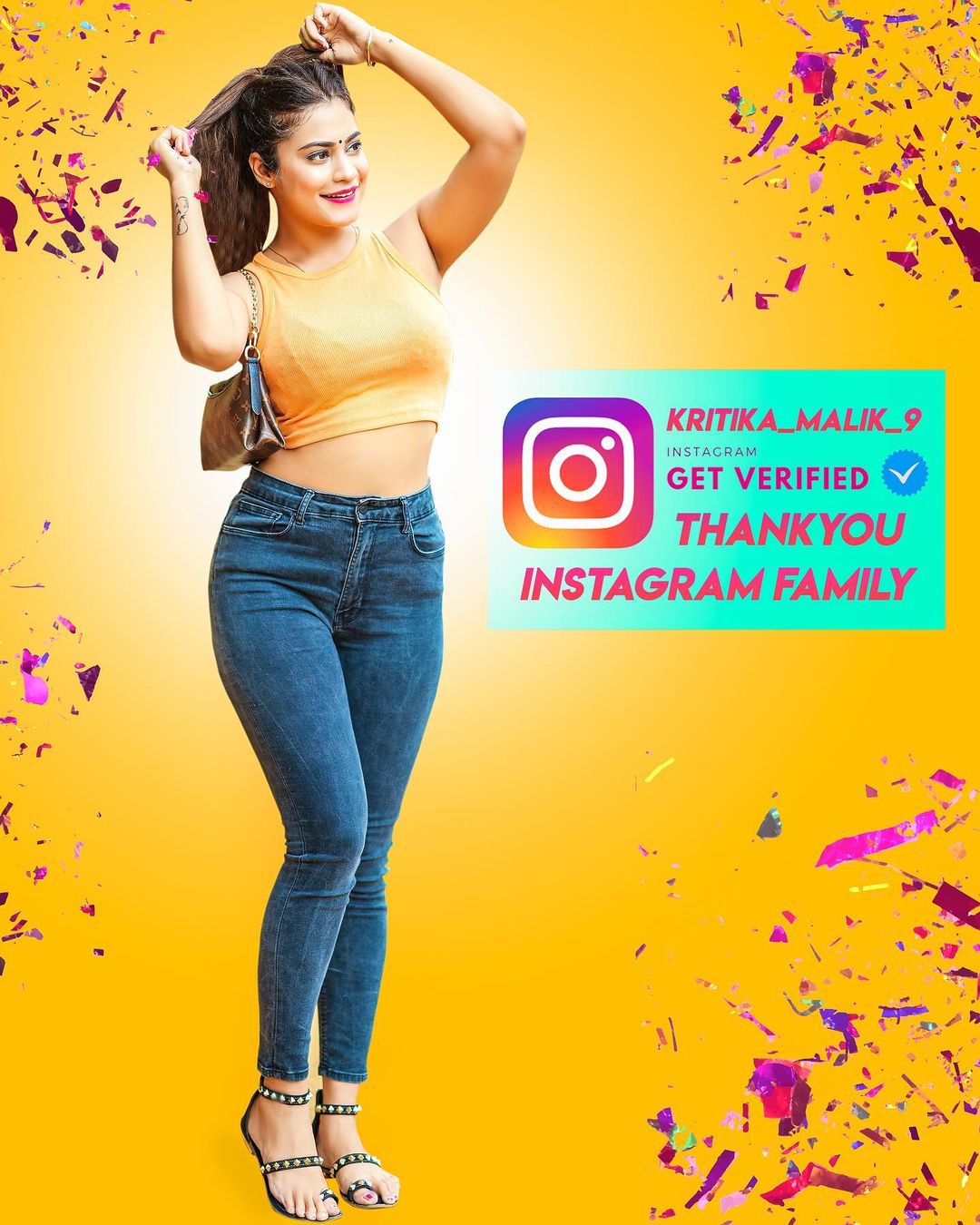 Kritika Malik is a well-known personality on social media platforms. She began her career as a model and made TikTok videos for fun. Kritika Malik's TikTok account has more than 11 million fans and 300 million hearts. Kritika is also very active on Instagram. Her Instagram account is Kritika_malik_9 with 3.5 million followers on 30, September 2021. Kritika shares reels and photos on her instagram handle. She shares many videos of her Gym workout. Kritika shares approximately 10-20 posts daily on her Instagram account. Kritika's fandom is so large that she is even followed by many houses wife's too. 
Kritika is the first person in the Arman Mailk's family to cross the milestone of 2 million followers. Kritika also has a Youtube account, Family Fitness, with 3.22 Million subscribers where she uploads fitness videos, vlogs, and short videos. In one of her interviews, Kritika said that for her, social media is a good platform to showcase her talent.  
Conclusion
Kritika Malik has started her career as a Social Media Influencer. She has done some of the song videos also. She has millions of followers on Instagram, YouTube, and other social media platforms. Every time, Kritika tries to make fresh content for her videos with different concepts. Kritika Malik is married to Armaan Malik who is also an Instagram star and a fitness freak. Kritika's husband is also famous for his Gym photos and videos on Instagram. Their whole family is a fitness freak. They have a YouTube channel named Family Fitness. Currently, she has more than 3.5 million followers on her Instagram account. Kritika Malik's account was verified with Blue Badge on Instagram in September 2021. Kritika Malik now works with a company named Photofit.