Many of us are aware of the famous personality Larry Page, who's holding the position of CEO at Google inc. parent company Alphabet Inc. But few of us have ever moved our eyes on his wife, who also actually deserves the limelight. Lucinda Southworth is the better half of the famous personality mentioned above Larry Page. Lucinda was born on May 24, 1979 (will be 43 in 2022) in the U.S. to her mother Dr Cathy McLain, and father Dr Roy Southworth. Not much is available about the early life of Lucinda all over the internet. 
Education
Lucinda Southworth went to several different schools for her basic education. But what will catch your eyes are the universities she has attended. Lucinda completed her graduation from the University of Pennsylvania situated in Philadelphia just like her father Dr Roy. For her Master's she attended Oxford University and earned a degree in the field of Science. Her education doesn't end here. After the completion of her Master's degree, she got herself enrolled in a private Stanford University located in Stanford, California where she is pursuing her PhD. Studies in biomedical informatics. Her research topic includes data analysis and comparative analysis of Eukaryotic Organisms. Her education is not at all negligible.
Lucinda as a working Woman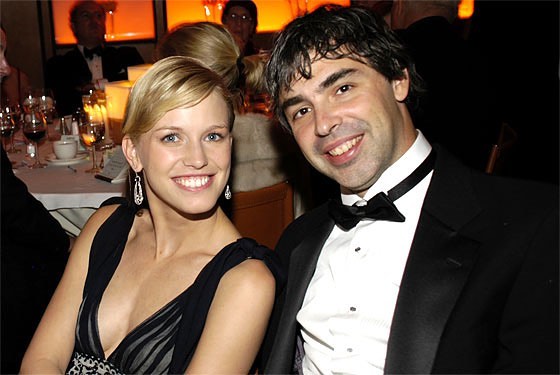 Though Lucinda Southworth comes from a very intellectual and wealthy family, she never slacked off. Rather she worked and is still working as a well-experienced scientist. Not much information is available about her current job. However, we do know that Lucinda is engaged in many charitable works along with her occupation as a scientist and a researcher.
It is known that Lucinda contributed to fighting against the Ebola virus in South Africa. She is also famous for running two charitable organizations set up by her mother Cathy. Adding to her profile, she has also worked with health organizations in West Africa.
Lucinda has done many good deeds till now. It is also reported that she along with her husband had contributed an immense amount of $15 million to help the people of West Africa fight the Ebola Virus epidemic. Not only this, Lucinda and her husband Larry Page have established a charitable trust, Carl Victor Page Memorial Foundation. This trust constantly helps special and needy children.
No matter how star-studded a person is, how rich he becomes, he should never ignore people whom he can help with what he has. If we are earning enough money that can be put in for some good deeds, we should always step forward. 
With all this, the combined net worth of Lucinda Southworth and Larry Page is calculated to be $131 billion which is a whopping amount.
Lucinda Southworth's personal life
As mentioned before, not much is known about her childhood. What kind of student she was, what we only know about her till now is how she and her husband Larry met.
It is said that Lucinda and Larry met each other in 2006 and became very close. They both have an age gap of 6 years. Lucinda will be 43 this year and Larry Page will be 49 on March 26. How they met and where they met is not known. But whatever was it, that must have been a very special moment for both of them. Lucinda Southworth and Larry Page got married in 2007. The marriage was kept very private and secretive with tight security and under the surveillance of cameras. All those who attended their wedding claimed that the wedding was amazing!
If we talk more about their marriage, Lucinda and Larry held their wedding on a secluded Necker Island in the Caribbean. The island is owned by billionaire and Virgin Group founder Sir Richard Branson, who also served as Larry page's best man. If we talk about the guests, it is said that over 600 guests were invited to the wedding. All were taken to the island on Larry Page's private Boeing 767. When searched on the internet it comes out that Lucinda and Larry's guest list included some of the prominent personalities including Oprah Winfrey and Donald Trump.
Also, know the 10 Best Printers for Home Use in 2021
Speculations about Lucinda Southworth and Larry Page's wedding
After it was known that Donald Trump had been invited to their wedding, it was much speculated that other ministers could also be invited. Those included former presidents George W. Bush and her father George Bush Senior, later former president Bill Clinton and his wife Hillary Clinton. It is speculated that they were also added up to Lucinda and Larry's Guestlist. But soon after, these speculations were proven wrong.
It was also speculated that Clay Johnson, who was Bush's roommate at Yale was also invited. It was so because Carrie Southworth, the younger sister of Lucinda Southworth who is an actor and model by profession was married to Clay Johnson's son Coddy Johnson. But neither Bush's family nor Clay's family were invited to the wedding. 
Lucinda Southworth's motherhood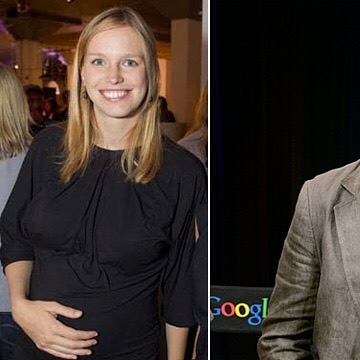 Whether working as a researcher or being Larry Page's wife, Lucinda has bagged yet another title of being a mother. Lucinda Southworth and Larry Page welcomed their first child in 2009, which is reportedly a son. Furthermore, they welcomed their second child in the year 2011, whose gender is still unknown.
Well, many expect their children to be doing great both academically and in extracurricular activities, following the footsteps of their successful parents, but we do not know much about them. With all of this, they have not exposed their children in public and have kept them away from the limelight, which is a good decision.
Lucinda Southworth Instagram
Although there is limited information regarding Lucinda Southworth's life is very limited, there are still many updates about Lucinda and Larry getting clicked together in different functions. Lucinda is not very much active on social media. Because of that, it might not be possible to track down her ID.