Who is Saurabh Ghadge?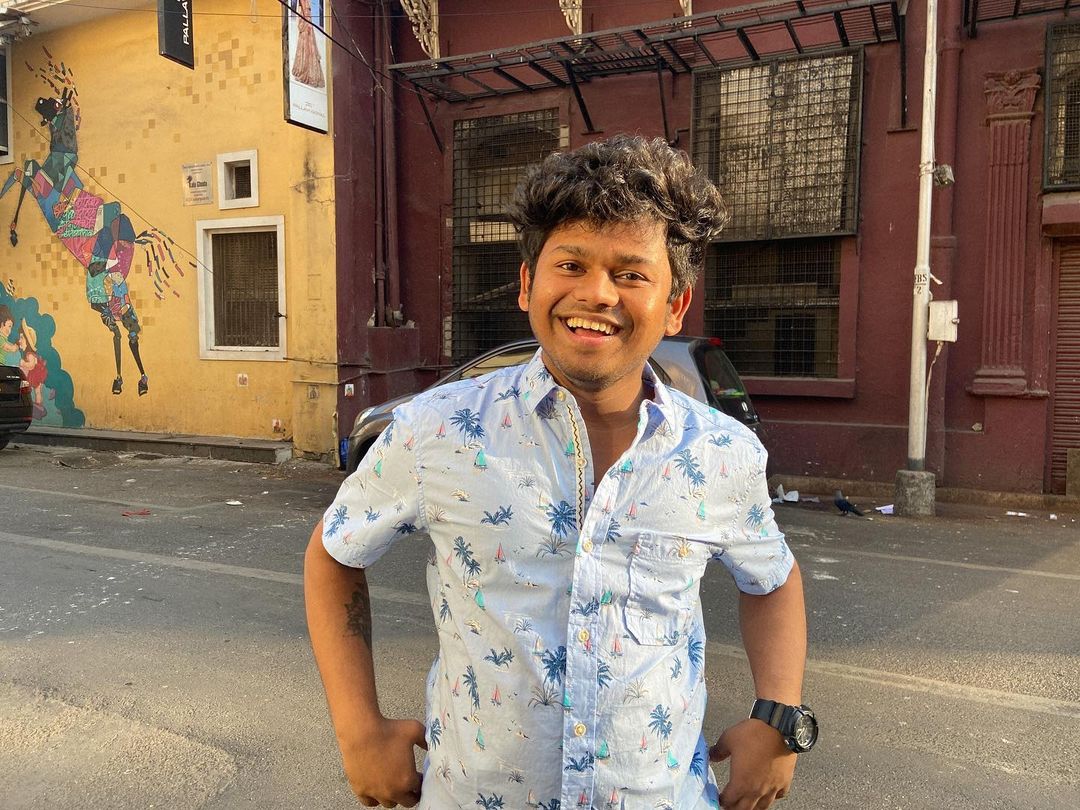 Saurabh Ghadge is a content producer, performer, and social media influencer. He began his career on TikTok in 2020, but it was via Youtube Shorts and Instagram clips that he gained major fame and acclaim. His Instagram profile has 700K followers and his YouTube channel has 200K subscribers. He was born on January 6, 1998, and he is 23 years old. He was born and raised in Mulund East, a Mumbai neighborhood in Maharashtra, India. Taurus is his astrological sign, and he practices Hinduism.
Saurabh Ghadge Career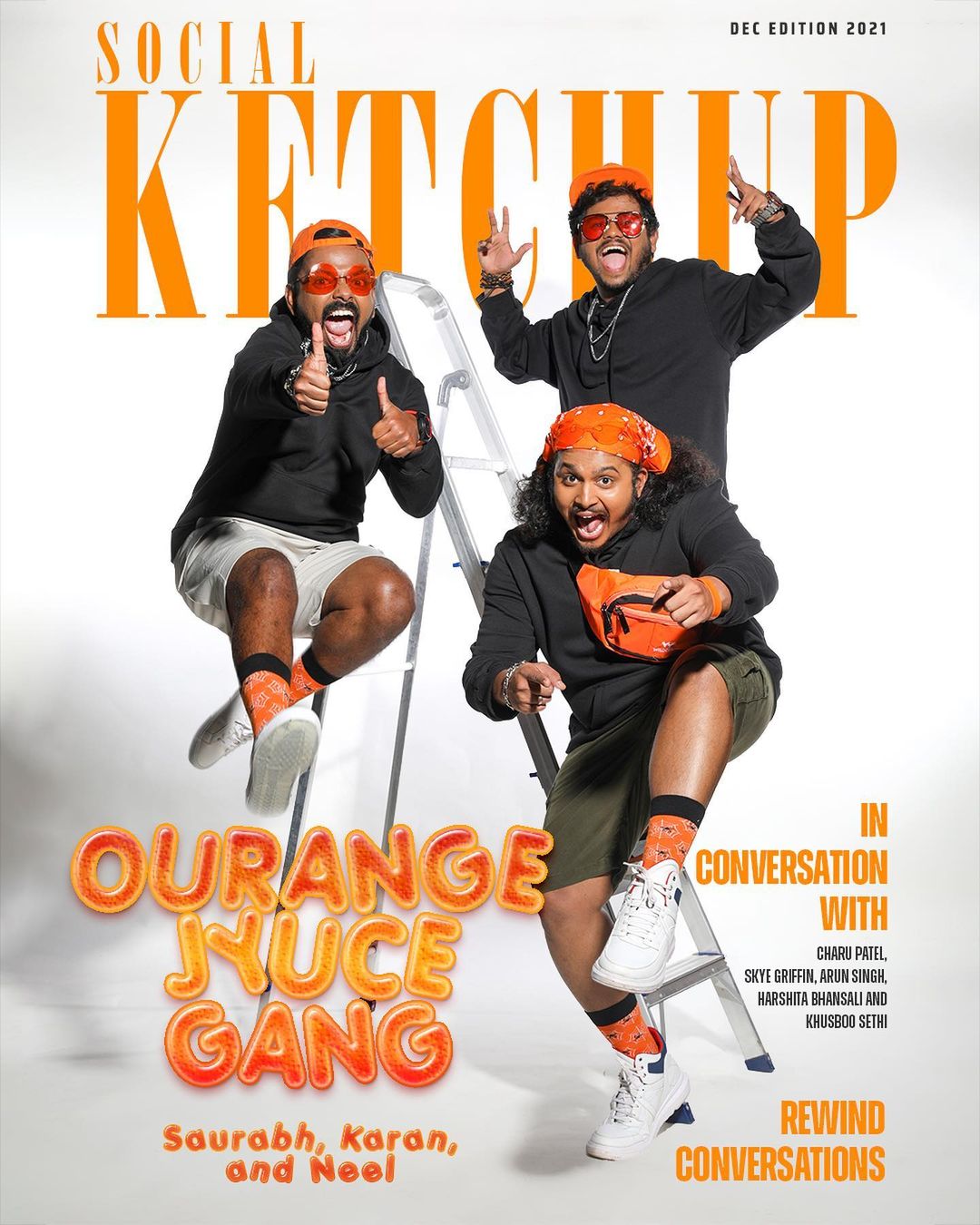 He's a self-made superstar with a wicked sense of humor and acting prowess. With his videos, he has the capacity to make his audience laugh in a fraction of a second. He grew up in a Mumbai middle-class household, attended a government school, and overcame all of these obstacles becoming a prominent YouTuber and social media personality today.
Saurabh is one of several artists who rose to prominence during the lockdown. Ghadge's Instagram Reels are recognized for his comedic talent. He creates short skits that are sure to make you laugh. He's also a one-man army, portraying the 'moustache-dad,' 'dupatta-mom,' and even a 'girlfriend,' among other personas. His dad's character is both a public and personal favorite among all the characters he has performed. Ghadge, who is in his early twenties, has spent five years getting to where he is now.  His foray into social media, ironically, was prompted by a dare from a pal. We had no idea at the time, nor did Saurabh, that this daring would end up being groundbreaking!
The majority of Saurabh's videos are in Hindi, but he manages to give them a local flavor by using local Bombay (Mumbai) vernacular and characteristic Marathi slang. The IPL franchise Mumbai Indians have taken note of Ghadge's hilarious talent, and we've seen him appear on their website doing what he does best time and time again.
He was also included in the FilterCopy video "Thoughts You Have While Studying" just a few months ago. Saurabh Ghadge's Instagram following is approaching 500k as we write this, but we're confident that his humorous material will only help him grow!
Education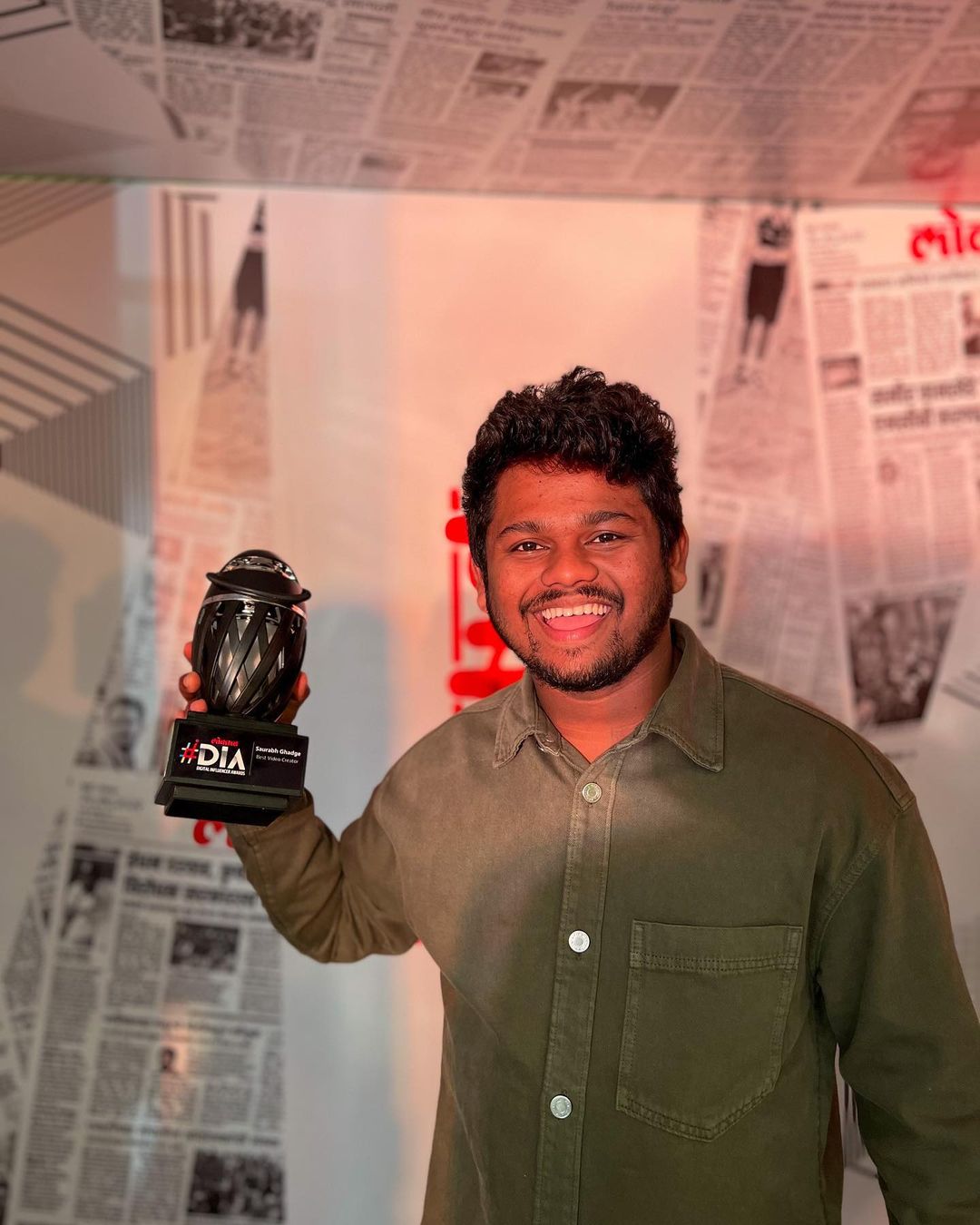 He attended Vidya Prasarak Mandal's B. R. Tol English High School and V.G.Vaze (Kelkar) College of Arts, Commerce, and Science with a bachelor's degree in commerce. Saurabh Ghadge was an outcast in school, but he had a good sense of humor. He'd get into mischief and make his peers laugh. This would occasionally get him in trouble, and he'd be thrown out of class.  "Even when I was thrown outside, I would be busy figuring ways to make my friends inside laugh. I was the naughtiest boy around. But, it was always only about ensuring everyone was having fun, even if it was at my cost," the video creator recollects.
Favorites
Katrina Kaif is his favorite actress, and he enjoys watching films and online series as well as dancing.
Saurabh Ghadge Net worth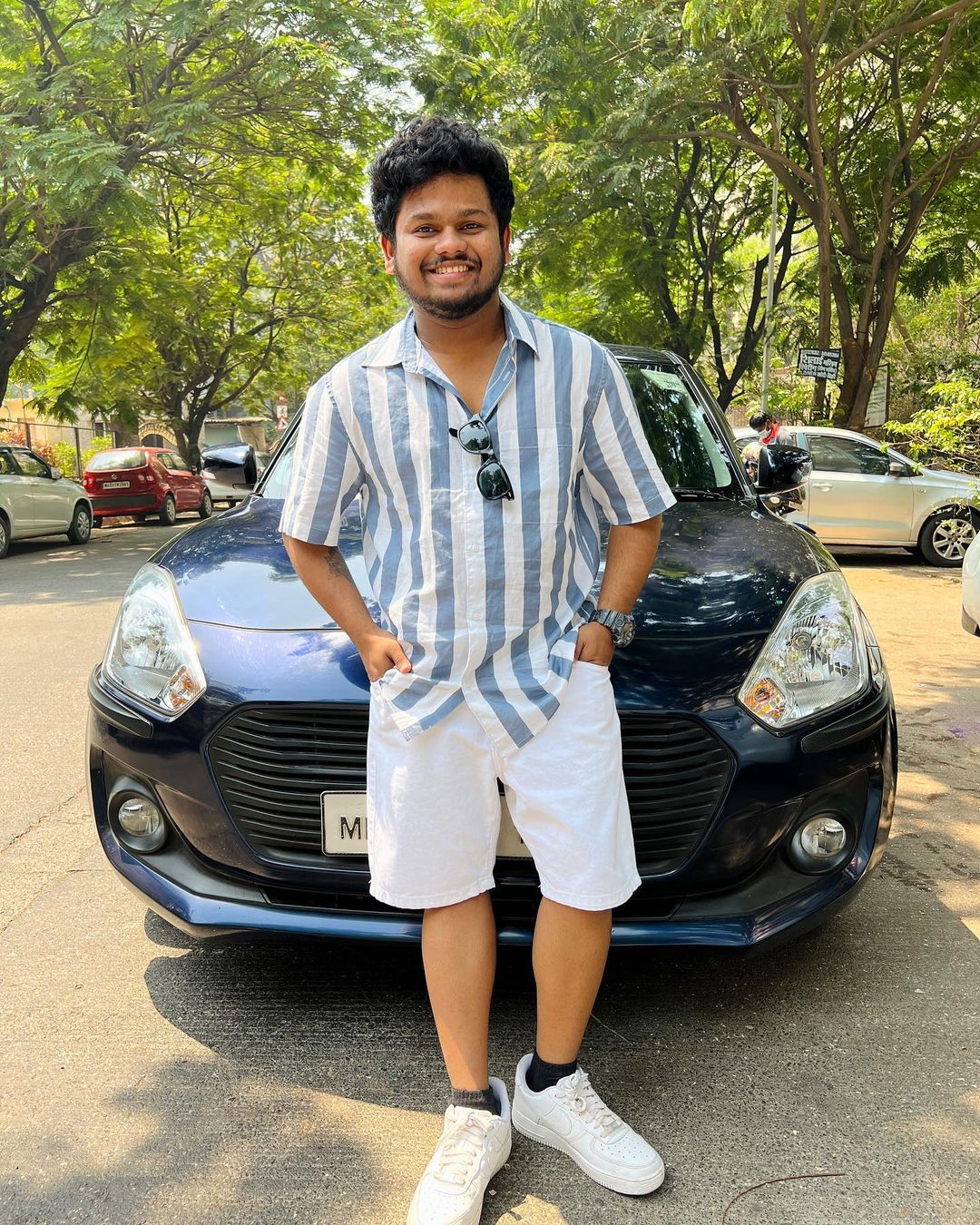 His Net Worth is 50 Lakh (0.5 Million Rupees)
Followers on the Internet
Ghadge reached 400K followers on April 11, which he claims is a tremendous increase from the 20K he had in 2020. In a telephonic conversation, he says, "It took me five years to get here."
Life Journey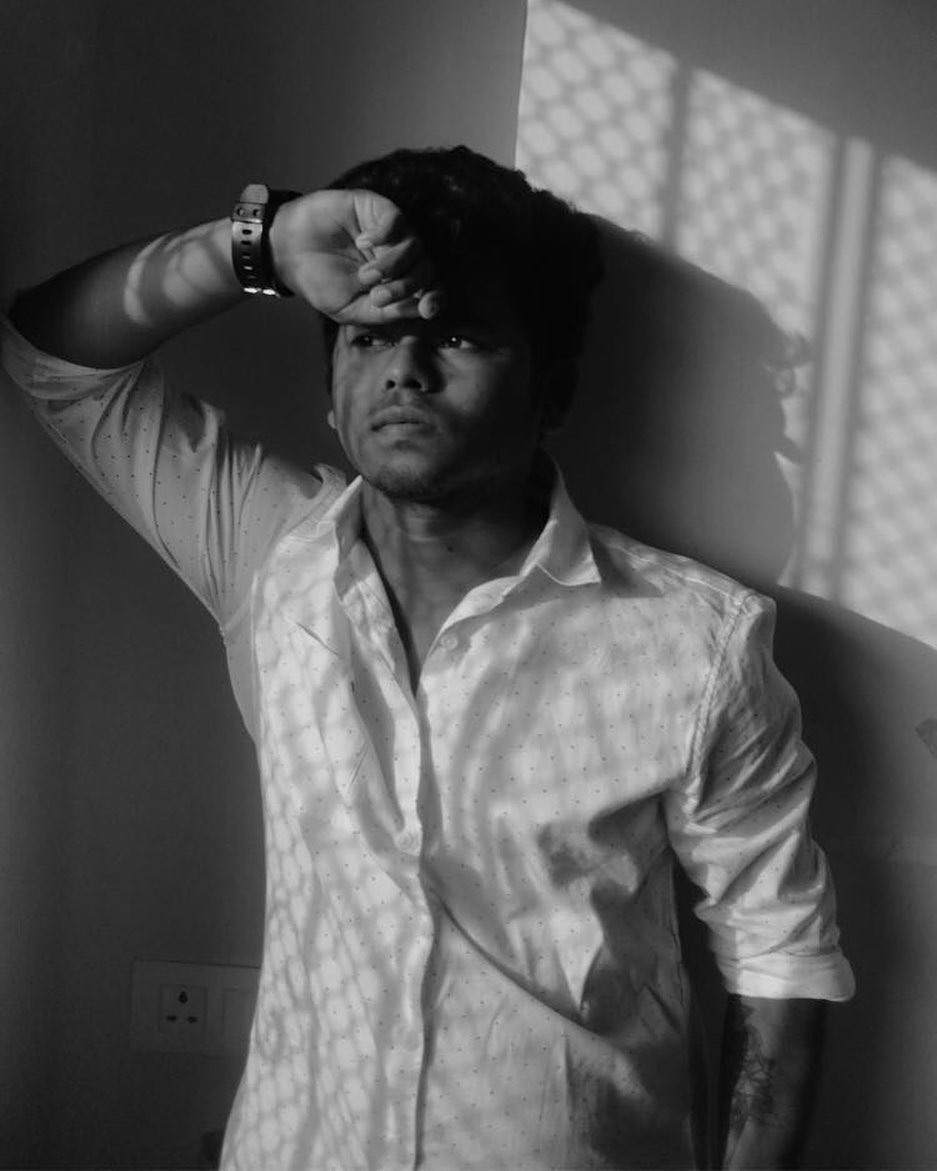 Ghadge, a Mulund native who graduated from VG Vaze College with a Bachelor of Commerce in November of last year, says he began his career as a compulsive user of digital material before deciding to make his own videos. "When I was in school, the comedy company AIB [All India Bakchod] was a big deal. I'd follow all their work. But, I think it was Ashish Chanchlani and Bhuvan Bam, whose content, I was a huge fan of. Unko dekh ke, mazaa aata tha. They began inspiring me," he says. He began making similar movies on the spur of the moment to share with pals over WhatsApp. "One day, a friend challenged me to upload my video on social media. I accepted the dare. After that, I guess, it never stopped." 
During the lockdown, what started out as a fun experiment with 200 followers became something bigger. Ghadge had just over 10,000 followers before then, which he claims was a good figure but not quite enough to make it to the top. "Our final exams were postponed, and I really had nothing to do, so I started fooling around on TikTok," he recalls. He was about to start using the video-sharing app when the Indian government banned it in June 2020. Ghadge hopped on the bandwagon right after when Instagram Reels appeared a few days later. "I upload videos almost every alternate day."
Chanchlani began following Ghadge recently, which gave him a star-struck experience. "He is one of the reasons why I am making content. So, imagine being appreciated by him!" He claims that staying relevant is difficult, particularly given the abundance of internet video providers. "Constantly reinventing [my material], having my ears to the ground when it comes to trends, and sharing videos regularly have helped me. But, none of it works if the audience can't relate to it." 
Saurabh Ghadge Rumours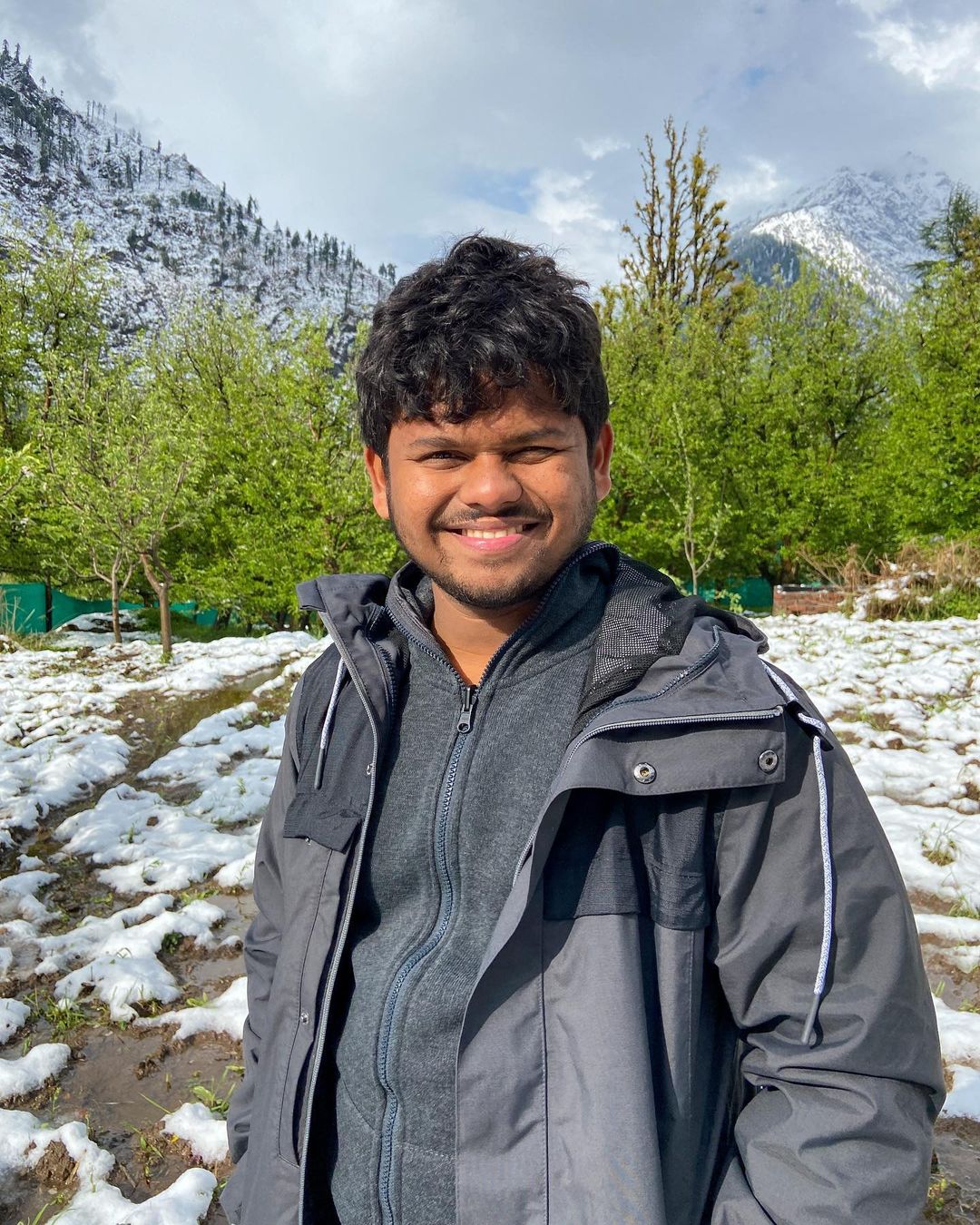 Among the most popular television shows in India is Taarak Mehta Ka Ooltah Chashmah. The program tends to thrive in the TRP ratings thanks to a great cast that includes Amit Bhatt, Shailesh Lodha, Munmun Dutta, as well as Raj Anadkat, among many others. Fans around the world, among so many other things, search for new information about the performance each day in the form of photographs and videos. The TMKOC cast still has to remark on the alleged Mehtaverse, but Saurabh has cleansed the air.
Dilip Joshi would be replaced with Saurabh Ghadge as Jethalal in the Taarak Mehta Ka Ooltah Chashmah metaverse. Just After Sensible Times, an Instagram post theorized about Dilip Joshi's replacement, the claims gained traction. "TMKOC producers will start their own metaverse: MEHTAVERSE, planning to cast Saurabh Ghadge as Jethalal for realistic purpose," read a 'headline news' thread on the stated site, soliciting Saurabh's approval.
Social Media Accounts & Channels
Also read about Deepika Pilli's Age, Boyfriend, Biography and more.