The monsoon season is upon us. If not for the Pandemic, Mumbaikars would have already booked their plans to enjoy the monsoon. Those who didn't have the time to go to the hill stations would have gone to the nearby resorts. Mumbai has several resort hotels at its periphery. Some of them are sea-facing, as Mumbai has a rich coastal region. Some of these resorts are run-of-the-mill and have little more to offer than an opportunity to chill with friends and family. Others offer a unique experience. Here's a list of the resorts near Mumbai.
What's a Resort?
The difference between a hotel and a resort is that a resort will have a swimming pool or have private access to a beach. That way, people staying at the resort enjoy the sun, the sand and the beach – or at least the pool. Things have changed since the time the first resort started in Mumbai.
Like we see in the movies, we won't be able to spend a whole night by the poolside unless it's a private pool and you have booked it for those specific timings. A resort pool closes down after 8 PM. Also, you are not allowed to consume any beverage near the pool, apart from at the designated tables.
What is the difference between a hotel and a resort?
A hotel means just that – where you can stay and have food, including breakfast, lunch and dinner. Some hotels might have an attached bar, so you can also consume alcohol. However, what a hotel will not have is a swimming pool. Different people prefer different say options. Those who want to chill at their place will opt for a resort because they can have some excitement by the poolside. Those who plan to explore the place will opt for a hotel because they will return to the hotel only to sleep for the night.
Here's a list of the top 5 Unique Resorts near Mumbai
Kumar Water Resort (Lonavala)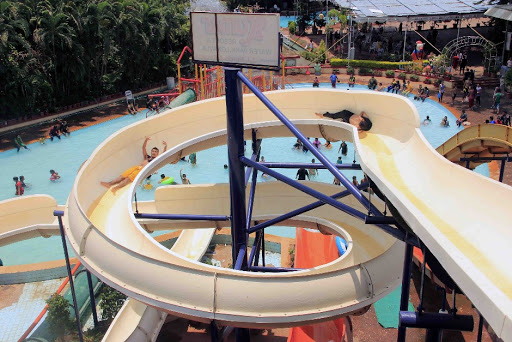 Kumar Water Park and Resort is probably the oldest water resort near Mumbai. It's in Lonavala and became the talk of the town long before the others in this list began business. Kumar Water Park is famous among the Mumbai middle-class who look to chill at affordable rates. It's one of the first water parks, which means it has some water rides.
The downside is that the resort has limited food options and alcoholic beverages are a strict no-no. The Kumar Water Park is a complete experience, and you might have to plan a whole day at the Kumar Water Park and then another day to move about in Lonavala before you return to Mumbai.
Anand Beach Resort Arnala (Virar)
This Beach Resort near Mumbai that's an old player and an affordable option for spending the weekend. Anand Resort is the ideal getaway for anyone who loves the sea. This beach Resort serves as a great weekend gateway for beach lovers. It boasts of beach access, swimming pool, natural waterfall and a waterpark.
Arnala is popular among Mumbaikars because it is one of the nearest water resorts for them. The distance from Mumbai to Virar is under 2 hours on a good day. People of Mumbai cover such a distance every day to reach work. The Beach Resort is unique because of the close vicinity that it is into Mumbai.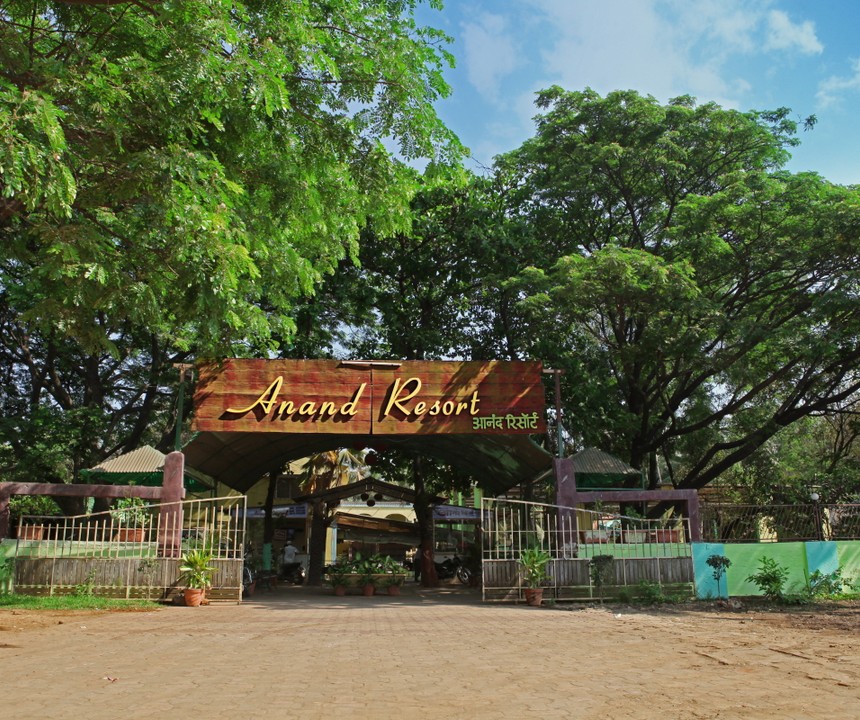 Treehouse Stay (Shendi)
As the name suggests, Treehouse Stay offers the unique experience of staying in a tree house.  That's a unique experience, and that's only enriched by the entire ambience, that's about venturing into the dense surrounding forests, the taste of healthy, straight from the farm and straight from the stream fish – these experiences are something Mumbaikars won't get in a hurry.  The place is about 40 KM away from Mumbai, and is a newly built place – with minimum number of stay options. You only have two tree houses and a couple of cottages.  Visit the site here. It stands out among all the resorts in and around Mumbai because of its surrounding area.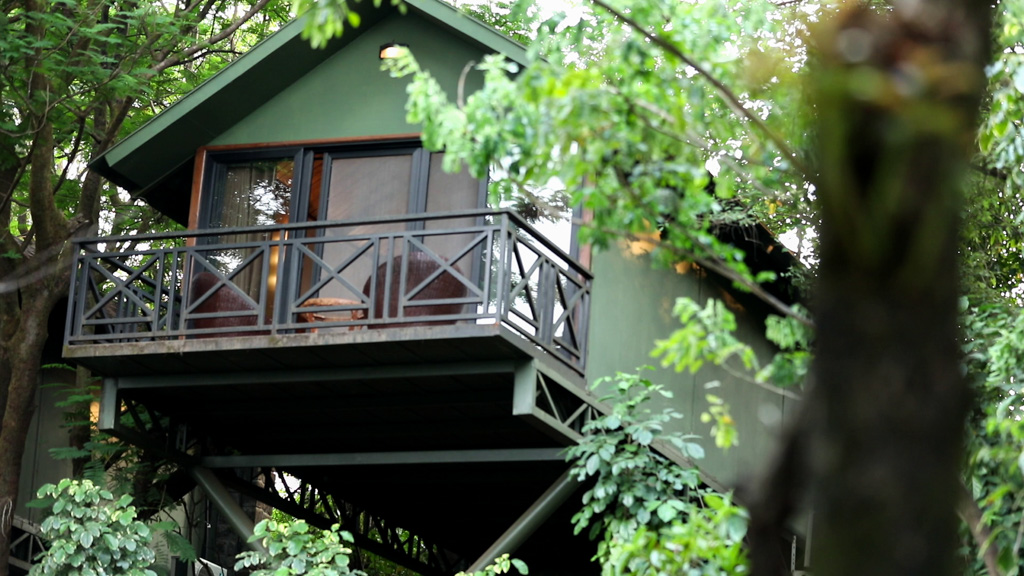 Heritage Resort (Saswad)
Travelers are inclined to know that retro-tourism is a thing. People pay big bucks to stay in hotels and restaurants that have a history. That's the reason more and more royal families are turning their forts and monuments into hotels and resorts. The Fort Jadhavgadh Heritage Resort in Saswad is one of them, that offers not just a great experience but also one that's culturally and historically rich. The Heritage Resort is a unique experience in itself. It's rare that you get the taste of the Maratha culture and the experience, right from their cuisine to their style of living. The rooms, are far more plush and comfortable than any of the local hotels and resorts that you will see.  Another unique aspect of this Resort is the Birdman, who spends his evenings interacting with the birds with birdcalls and the birds respond right back.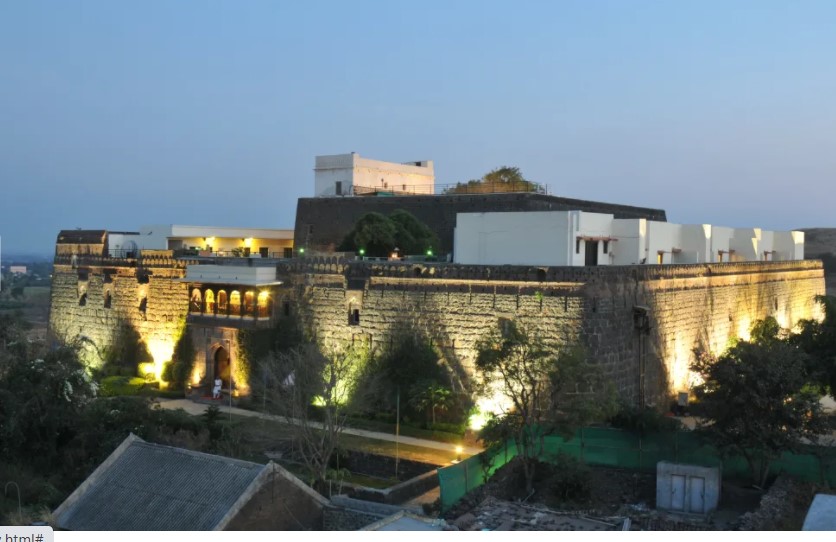 Elisyum Resort (Alibaug)
Elysium Resort in Alibaug is one of the more resorts near Mumbai. Elysium is famous for its warm ambience and perfect service, and an unforgettable experience for everyone who visits. Even online, you will see that most websites have only positive things to say about this resort. Elysium is one of the pricier ones in and around Mumbai but still provides a bang for the buck. The Resort has several other services to offer, including a spa, a table tennis room that's accompanied by an extended sports room.  The spa has several services that you can dive into, like ayurvedic massage, olive oil massage, almond oil massage, and others.
These are the top five and unique resorts near Mumbai. There are several ways that you can book a stay at them, including the online hotel and stay aggregators. These websites offer unbeatable prices. You need to browse through them to get the best deals on these resorts and any others that might interest you.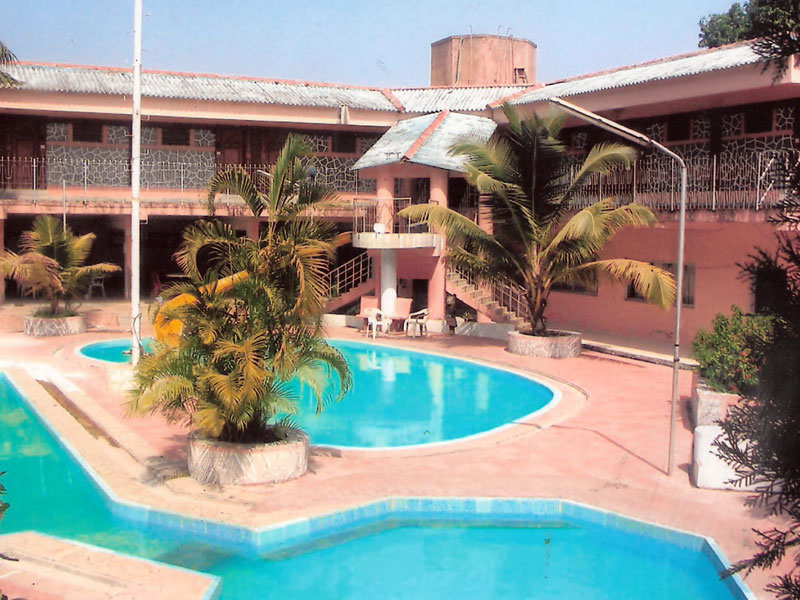 Tips for Online Booking of Resorts Near Mumbai
One aspect that you must remember while making travel plans is that you should book your hotels and make other reservations well in advance, or else you might end up paying more for your reservation. Before you book anything online, whether it is a hotel and travel booking or a product, make sure that you read the fine print.
People couldn't check-in at the hotel because of reasons hidden in the fine print. So, you should make sure that you read all the rules and regulations before the payment to the hotel.
Also, you should check out the distance from the main area when you are booking any resort or hotel. People have booked a hotel that seemed affordable but was not because they had to pay a considerable amount for just travelling from the main point to the hotel.
Another good option is to call up the hotel and find out about all their rules beforehand. Most of the resorts near Mumbai have their websites and contact details, so all you need to do is head over to their website and locate their phone number or e-mail id.
We hope you enjoyed this article. At ChandigarhFirst, we ensure that our articles provide you with the most relevant and current information, making it all the more easier to lead a comfortable lifestyle. We have several articles that tell you about lifestyle products, including the articles about the best chopper for the kitchen to the best soundbar in the house.