YouTube is a powerful platform for promoting your brand and reaching new customers. With over one billion active users, it's no wonder that businesses are eager to tap into this audience.
But getting your videos seen by the right people can be difficult – especially if you don't know how to optimize them for SEO. Here, we will share some tips on how to get more views on YouTube!
Create interesting and compelling content
This one is a no-brainer. Content is the key to literally anything on the web. If your videos are not interesting, people will not watch them. So in order to get some high number of views on your videos, make sure to create content that is engaging and informative, and that will capture your audience's attention.
Also keep in mind, attention span of a normal person is 5 seconds. So while you focus on overall content, emphasize more on capturing your audience's attention in the 1st 5 seconds of your video.
Optimize your titles and descriptions
Like google search, youtube search also demands proper search optimization of your content. And in order to achieve that, be sure to include relevant keywords in your titles and descriptions so that your videos can be easily found by potential viewers.
Use analytics tools to track your progress
There are a number of analytics tools available that can help you track your progress and see how your videos are performing. This information can be helpful in determining what is working and what needs to be improved.
Consider the following example of YouTube channels statistics. As you can see, using efficient analytics tools, you can get an idea of various things like what hashtags are working for you, and so on.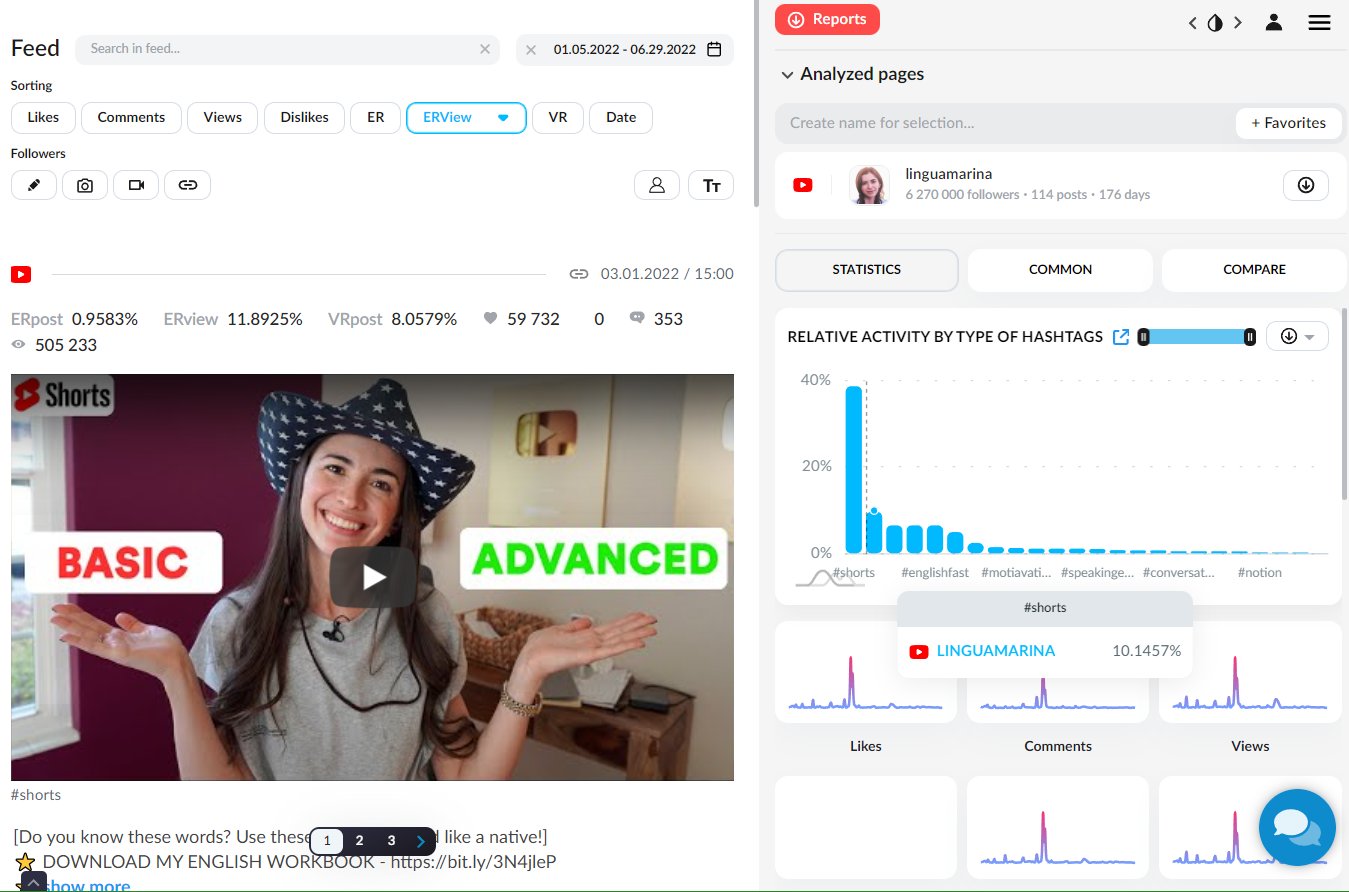 Engage with other YouTubers
One of the best ways to get more views on YouTube is to engage with other content creators. Leave comments on their videos, share their content, and collaborate with them whenever possible. This will help you build relationships and grow your audience.
Promote your videos on social media
Make sure to share your videos on social media platforms like Facebook, Twitter, and Instagram to get more eyes on your content. More and more people are now spending their day to day time on these social platforms. So while they are idly surfing the web, make a consistent effort to pop up in their feeds, no matter what platform they are using.
Use relevant tags
When tagging your videos, be sure to use relevant keywords so that they can be easily found by people who are searching for topics related to your content.
Do some paid promotion
Paid promotion is a great way to get your videos in front of a wider audience. You can use Google AdWords or YouTube's own advertising platform to place ads on related videos or on search results pages. Marketing is as important as creating content. So do a thorough research on what ways you can employ to promote your videos to as many people as possible.
By following these tips, you can increase the number of views on your YouTube videos and reach to a wider audience.