Jeff Bezos, the CEO, founder, chairman and president of Amazon, is the richest man in the world as of the year 2021. With an estimated net worth of 201.5 billion dollars, Jeff overtook all his competitors. Jeff Bezos net worth in rupees is 1,49,57,35,50,75,000 in Indian rupees.
Early life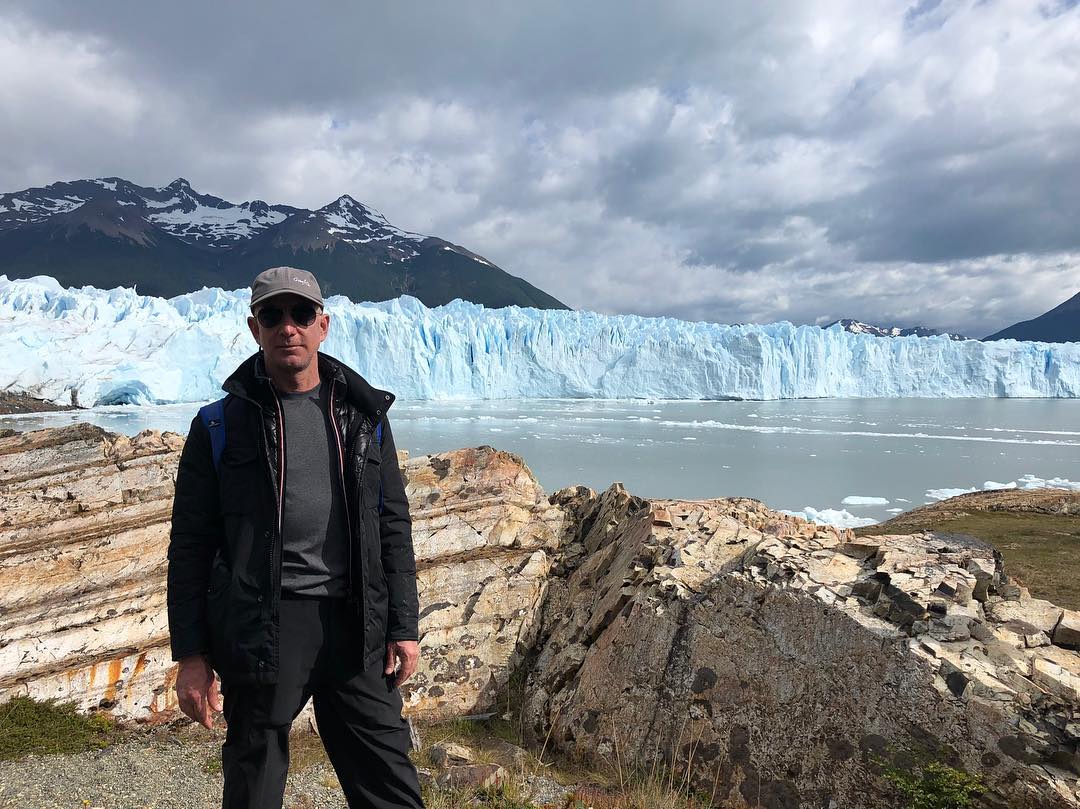 Jeffrey Preston Bezos was born on 12th January 1964 in Albuquerque, New Mexico, United States. He pursued BSE ( Bachelor of Engineering ) as well as EECS ( Electrical Engineering and Computer Science ) from Princeton University.
Jacklyn and Theodore Jorgensen had their first baby boy at a very young age. Both of them were teenagers back then. Jacklyn was just 17 and Theodore was 19 years old. They had a hard time raising Jeff. His mother attended night school with the baby along with her. However, their marriage did not work and eventually, they got divorced. Later Jacklyn married another man, Mike Bezos, a Cuban immigrant in the year 1968. Jeffrey Jorgensen was 4 years old back then. Soon Mike adopted baby Jeff and hence his surname changed to Bezos.
Wife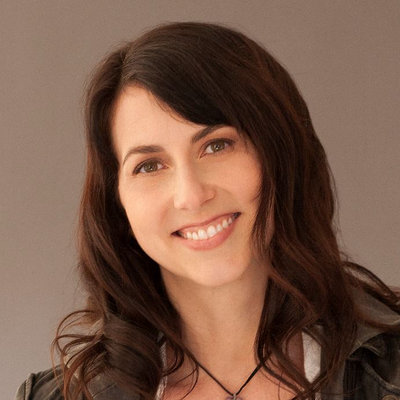 Jeff Bezos was married to an American novelist and philanthropist, MacKenzie Scott in 1993. Former Mrs Amazon received a 4% stake of the company worth more than 36 billion dollars. Jeff Bezoz's ex wife's net worth in rupees is 26,72,08,38,00,000. She remarried a school teacher two years after her divorce in 2019. At present, Jeff is in a serious relationship with Lauren Sanchez, who is an entrepreneur, American news anchor, media personality, entertainment reporter, actress, pilot and producer. She along with her husband were friends with Bezos earlier when he was married. Jeff Bezos is a father to 4 children, 3 sons and a daughter. Despite their divorce, MacKenzie Scott manages to take care of all their children skillfully. Their daughter was adopted from China.
Career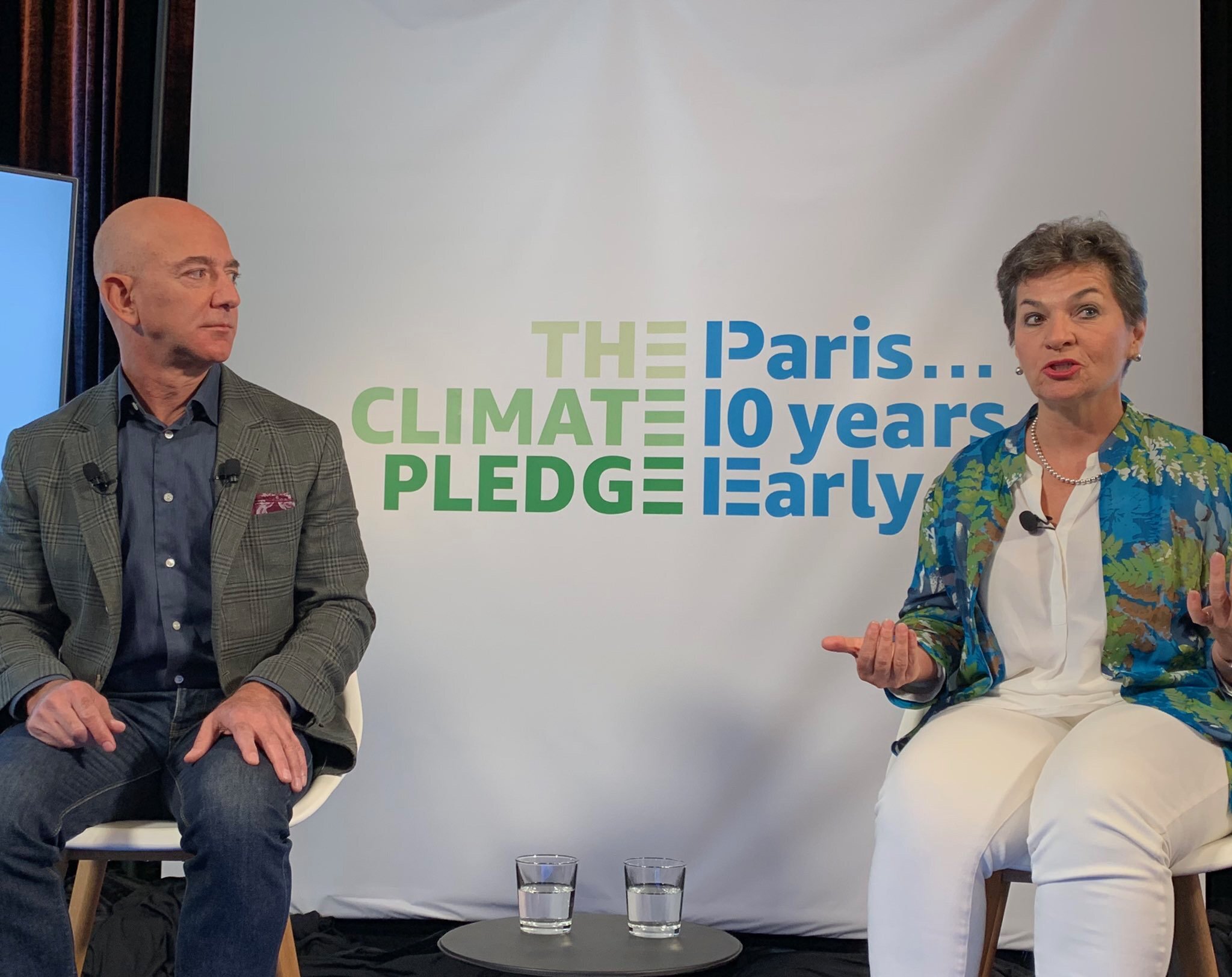 Apart from being the CEO of the multinational company Amazon, Jeff Bezos is a media proprietor, investor as well as a computer engineer. His career began with the first job offer he received at Fitel, fintech telecommunications start-up. He also worked at Bankers Trust for two consecutive years, 1988 and 1990.
Amazon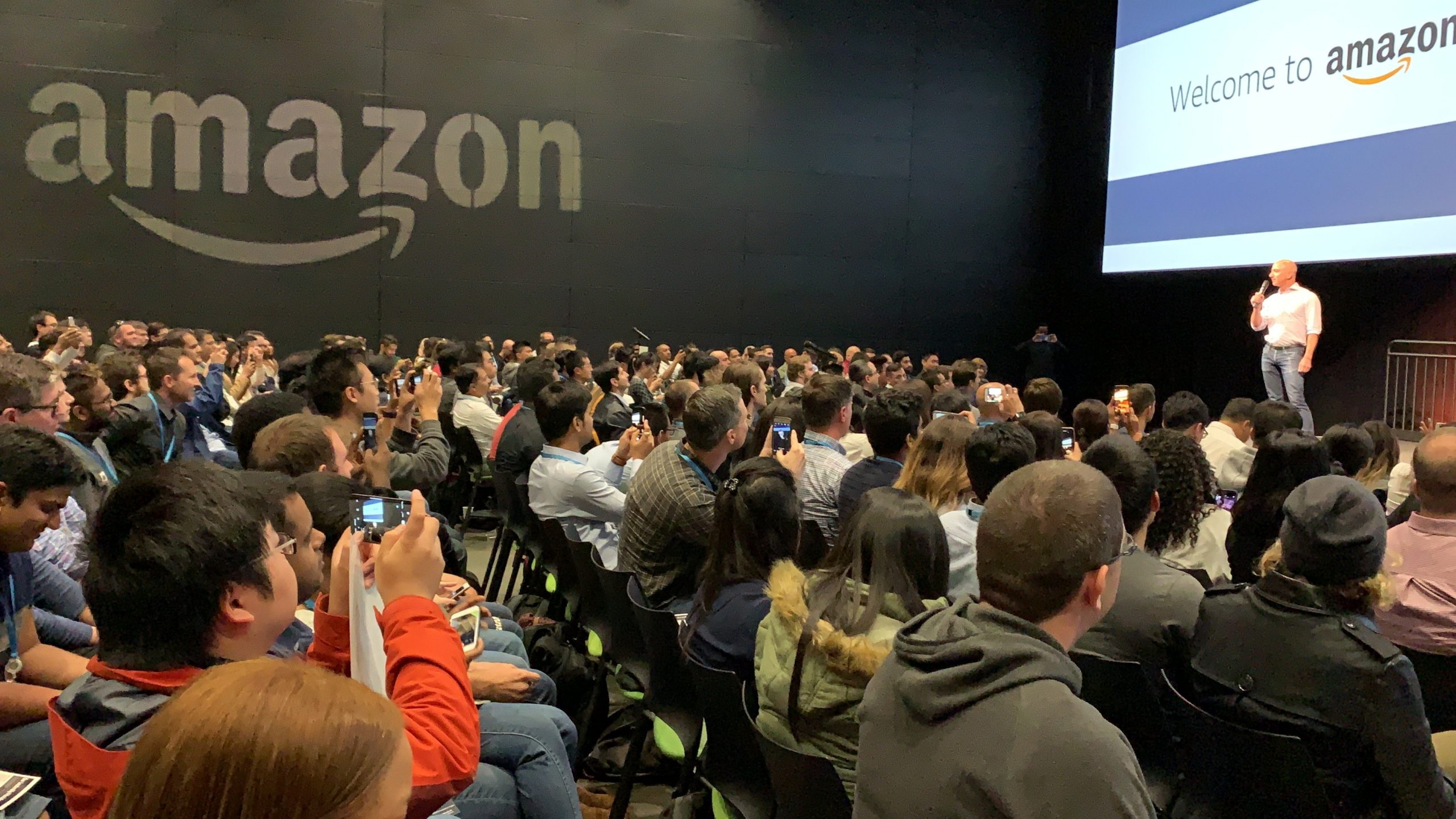 Jeff Bezos left his job at D. E. Shaw and decided to establish his online bookstore. Initially, he named his self-built Company, Cadabra but later changed to Amazon. The main reason for changing the name was nothing but to increase the reach of this multinational technology company.
Jeff thought that changing its name to the first letter of the English alphabet would show it first during any online search. Amazon, originally a bookstore, was later expanded to other consumer goods as well. In the year 2013, this company got recognised as the largest online shopping retailer in the world.
Achievements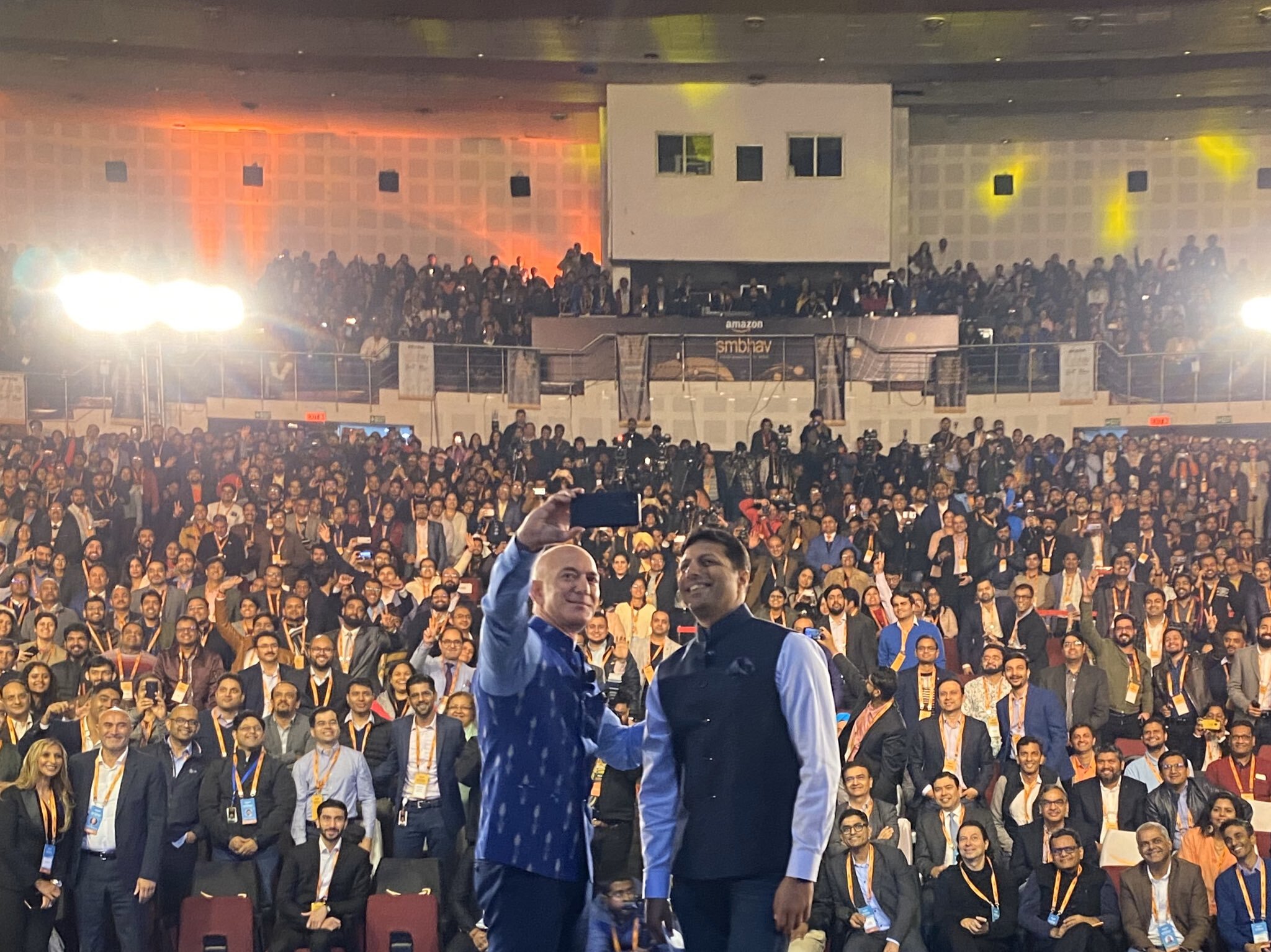 Jeff Bezos received his first major award in the year 1999 when he was named Person of the Year by Time.
The U.S. News & World Report in the year 2008 selected Jeff Bezos to be one of America's best leaders.
 In the same year, i.e. 2008, he got an award for an honorary doctorate in science and technology by Carnegie Mellon University.
Both Bezos and Gregg Zehr were given an Innovation Award for the Amazon Kindle by The Economist in the year 2011
In the year 2012, Fortune named Jeff as Businessperson of the Year.
 Harvard Business Review ranked him the best-performing CEO in the world ( 2014 to 2018 ).
Jeff Bezos topped Fortune's list of 50 great leaders of the world in the year 2015 and made his position among the other 50 for three consecutive years.
In 2016, Jeff won the Heinlein Prize for Advances in Space Commercialization receiving prize money of 250 thousand dollars ( 1,85,56,137.50 in Indian Rupees ). He later donated the money to students for the Exploration and Development of Space.
Jeffrey Preston Bezos received many more recognitions, awards and achievements throughout his hard-working life.
Also, know about top 50 Highest and Strongest Currencies in the World in 2021, here.
Jeff Bezos Net Worth in Rupees
Jeff Bezos became the richest man in the world unseating Microsoft co-founder Bill Gates in July 2017. This was a major high-end success for someone who started his online bookstore with completely self original ideas. It all began in the year 1997 when Jeff became a millionaire after raising 54 million dollars ( 4,00,84,22,700 in Indian rupees ) through Amazon's IPO ( initial public offering ). With a registered net worth of 10.1 billion dollars ( 7,49,62,35,15,000 in Indian Rupees ), he was included in Forbes World's Billionaires list in the year 1999.
Later his net worth decreased gradually with a 40.5% drop following a 66.6% drop in the following year. Soon from the years 2005 to 2007, his net worth quadrupled to 8.7 billion dollars. Jeff Bezos net worth in rupees was 6,45,93,58,50,000. Within no time he ascended to the 43rd spot on the ranking from 68th. By the time Forbes list was calculated in March 2016, Bezos was already the 5tg richest man in the world earning 7 billion dollars ( 5,19,40,52,50,000 in Indian Rupees ) per hour. Months later he became the third richest man in the world unofficially just behind Warren Buffett. In 2017, after a few patchy jumps in
Amazon's share price, Bezos became the richest man in the world. Bezos purchased the Warner Estate from David Geffen in February 2020 for 165 million dollars ( 12,24,54,50,250 in Indian Rupees ).
Charity work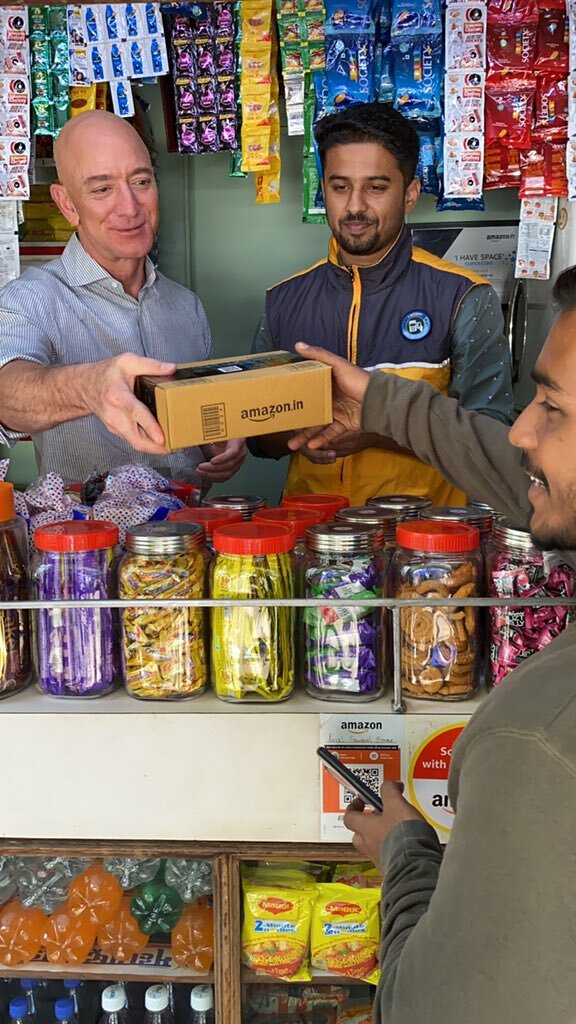 Bezos announced in September 2018 that he would commit nearly $2 billion to a fund to deal with American homelessness and install a network of non-profit preschools for low-income societies. As part of this announcement, he pledged to establish the Day 1 Families Fund to finance night shelters and daycare centers for homeless families. He also committed the "Day 1 Academies Fund" for early childhood education.
During the first covid phase, i.e. in the year 2020, Bezos' fortune flew by 24 billion dollars ( 17,81,33,64,00,000 in Indian Rupees ). In demand household shopping on Amazon was the main reason for this increase. He donated 10 billion dollars ( 7,42,20,55,00,000 in Indian Rupees ) to the coronavirus relief fund during the pandemic through the Bezos Earth Fund. He also donates to combat climate changes throughout. In April 2020, $100 million were donated by him to food banks through Feeding America.
Conclusion
Jeff Bezos is an inspiration to many aspiring entrepreneurs out there. Many people aspire to reach the level of success he has gained today. Comment down below and let us know who you want to know about next.