With time people have shown interest in South Indian movies extensively. If you're confused about which South movies to binge-watch, you've come to the right place. Here, are some of the best and blockbuster South Indian movies list that are worth watching.
List of Blockbuster South Indian Movies
Baahubali 2: The Conclusion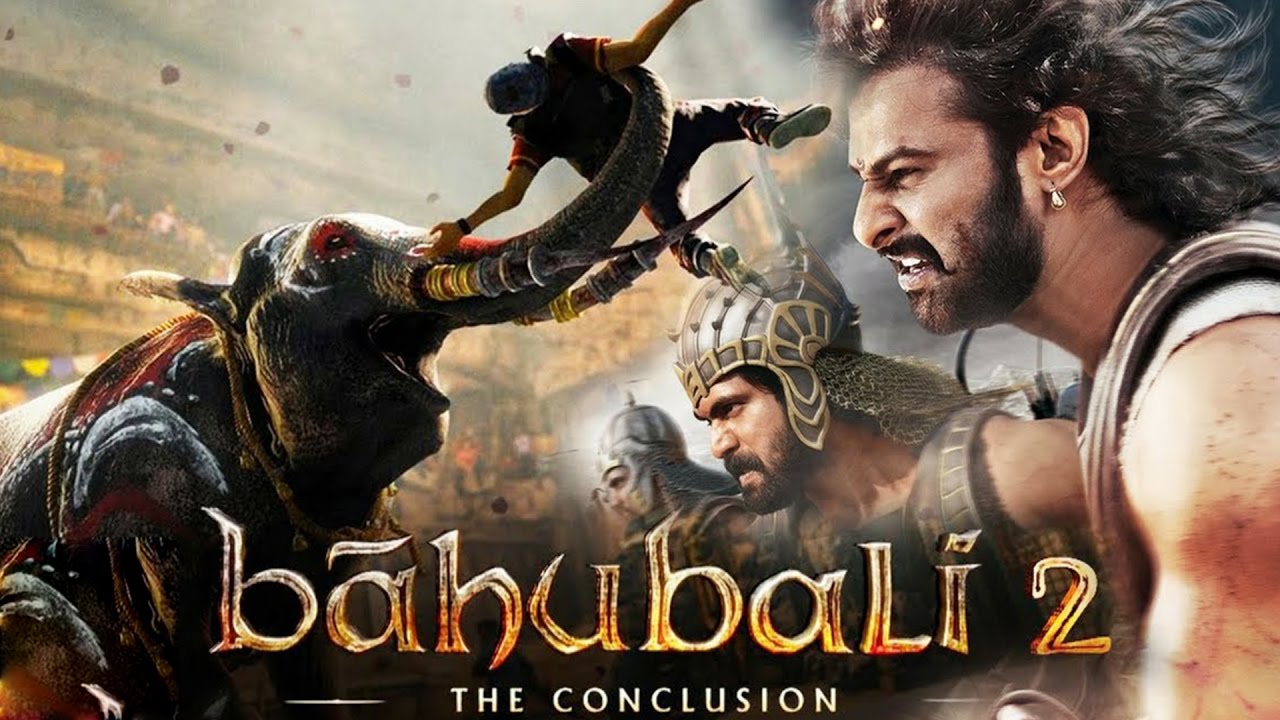 This is the most famous among all South movies list. In this movie, Amarendra Baahubali raises an army to defeat him and release his mother from the former's captivity.
Spoiler alert 
Katappa learns of Bhallaladeva's betrayal and informs Sivagami. Devasena too learns of her husband's death. She is distraught but she knows she must save her son at any cost. She puts Mahendra Bahubali and Sivagami's hands. Sivagami's eyes are open; she realises that she has been tricked by her own husband and son. She picks up the newborn in her arms and announces that the baby, Mahendra, is the new King.
2.0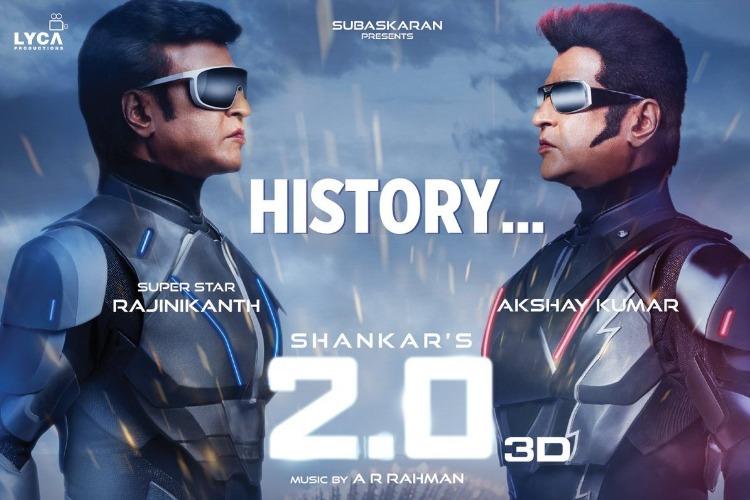 In this blockbuster South Indian movies list, mobiles start flying in the sky and Dr Vaseegaran is asked for help. When they learn that it is the doing of Pakshi Rajan, Chitti is called for help. 
Spoiler alert 
Dr Vaseegaran has recently built a new humanoid assistant named Nila, whom he introduces to a group of college students. Shortly after, all the mobile phones in the city begin to fly into the sky, throwing the public into a panic. A scientific council assembles to discuss the phenomenon, in which Vaseegaran suggests reactivating the robot Chitti. But the plan is opposed by a member of the council, Dhinendra Bohra, whose father was killed by Chitti a few years back. The cell phones gather into a swarm and kill phone retail store owner Jayanth Kumar, telecom company owner Manoj Lula, and Telecom Minister Vaira Moorthy.
The Home Minister S. Vijay Kumar gives permission for Vaseegaran to reactivate Chitti, whom he has already started working on. The cell phone swarm destroys phone towers around the city and wrecks havoc on the public, manifesting as a giant bird. A newly activated and upgraded Chitti battles the bird in the city and destroys it with an explosion. The remaining phones retreat and reform. Chitti, who runs out of battery takes refuge in three antennas at a space station. The bird tries to follow but is repelled by the antennas.
Baahubali: The Beginning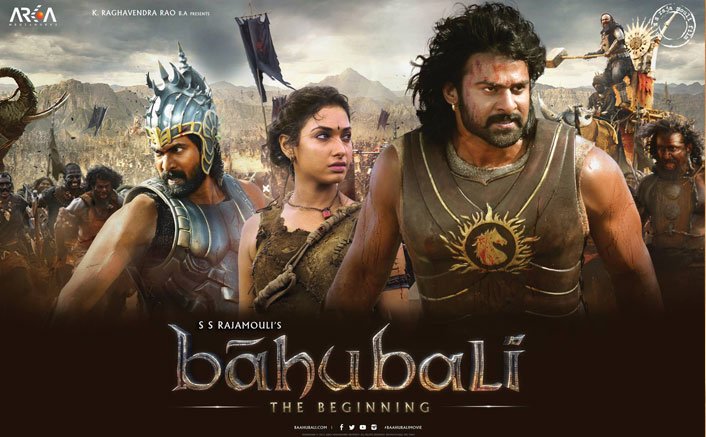 This famous South Indian movies list is all about the mysterious murder of Kattappa by Bahubali. This blockbuster movie was released in various languages. Also know about the Top South Indian Movies dubbed in Hindi. 
Spoiler alert 
A wounded woman carrying a baby in her arms, wading through a river under a massive waterfall is being chased by a bunch of soldiers. After attacking a few, with nowhere to go, in order to save the child, she decides to drown herself in the water while holding the child above it. She proclaims she won't let anything happen to the child. She keeps her promise. At sunrise, a few villagers spot the child stranded alive in the middle of a river. Sanga and her husband rescue the infant and raise him as their own.
The boy grows up to be the mighty Shiva, who aspires to climb the waterfall to see what lies up there. His curiosity irks his mother as it could be dangerous. After many failed attempts he finally makes it to the top. Looking for the owner of a mysterious mask that falls on his lap, he discovers unlike the lady of his dreams, she is a rebellious warrior fighting against evil king Bhallala Deva, who has captured queen Devasena for the past 25 years. Her group indulges in guerrilla warfare against the king to rescue the queen.
Saaho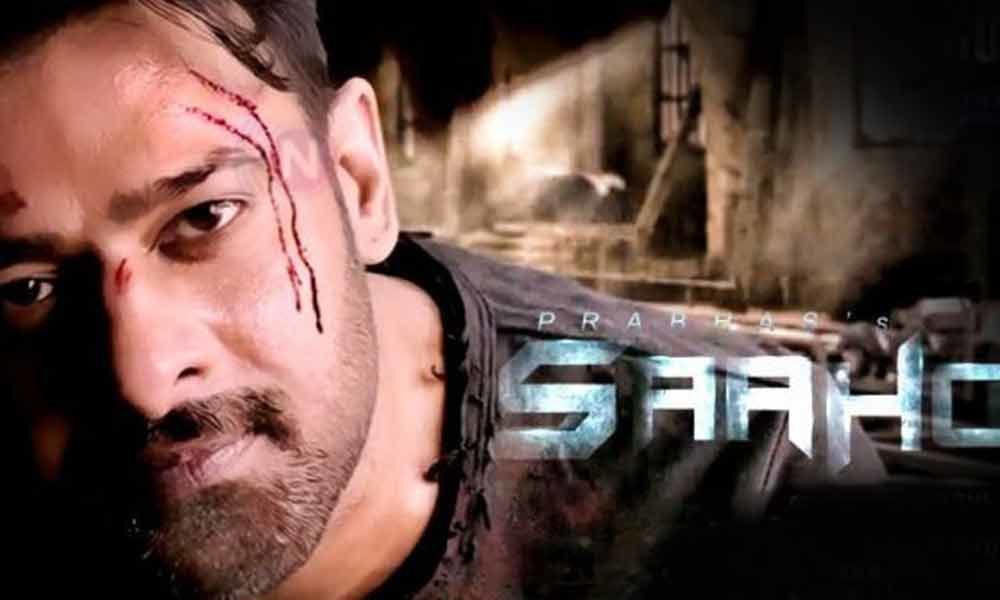 Saaho, another blockbuster in the South Indian movies list, is all about an undercover agent and gang war.
Spoiler alert
Narantak Roy, the crime boss of Waaji City's underworld, is killed in a deliberate car crash in Mumbai. Devraj, the son of a former crime boss, declares himself the next crime syndicate leader. Ibrahim reveals to Kalki, legal advisor of the Roy Group, that Roy's family has been killed twice, and he has been raising a secret for 25 years. The secret was that he had a son named Vishwank.
Vishwank foils Devraj's plans by succeeding his father as the next boss. Vishwank is determined to unmask his father's murderer. The story turns to India, where a mastermind steals about two trillion rupees with ease. A nationwide search ensues to find the culprit. Undercover agent Ashok Chakravarthy, who is extremely secretive, is assigned head of the search. Working with Amritha Nair, an officer he likes, they uncover a thief named Jai and trap him, believing him to be the culprit. Amritha and Ashok fall in love.
Bigil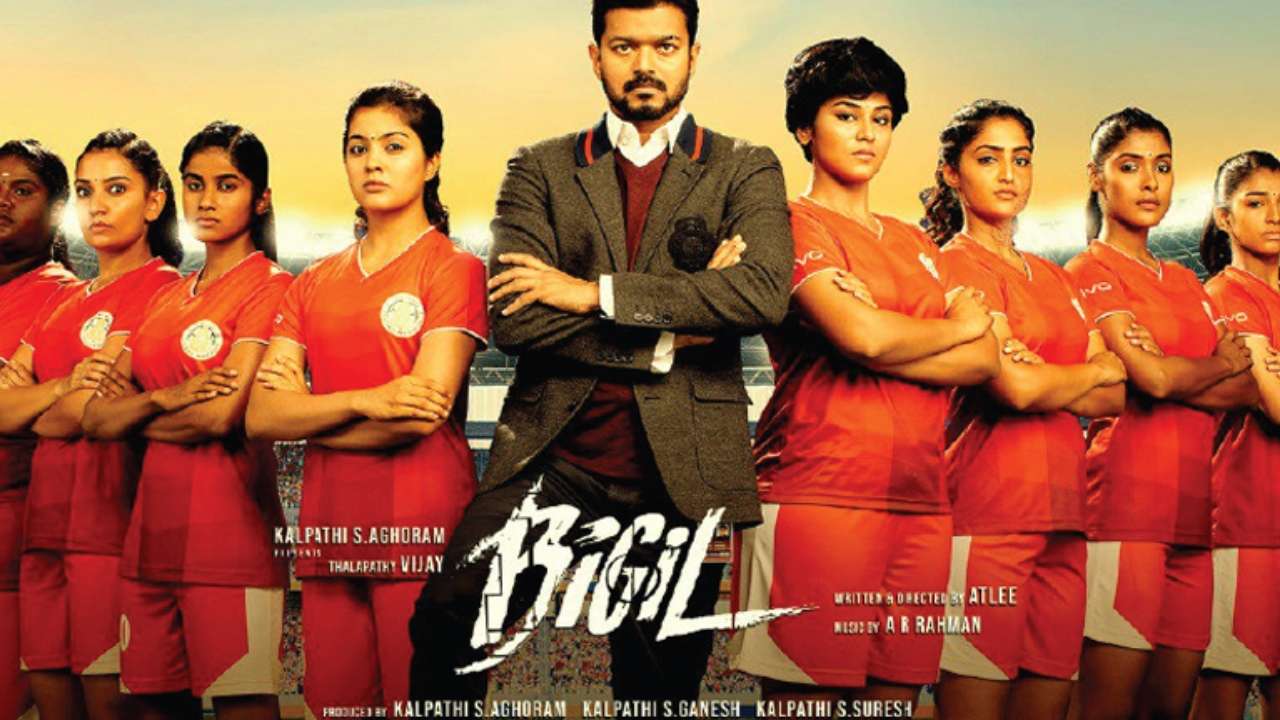 Bigil is one of the motivational drama in the South Indian movies list. It stars Michael, an aggressive young man and football aspirant who dedicates his life to women's football.  
Spoiler alert
Michael Rayappan is a crime boss from Chennai who works for the welfare of people in his slum. He has a romantic relationship with Angel Aasirvatham, a physiotherapist who comically refuses to marry any groom at the last minute due to their love. He has a running feud with a rival don named Daniel. One night, Daniel attacks Michael and his close friend Kathir, who is the coach of the Tamil Nadu women's football team.
Kathir suffers spinal injuries during the attack, due to which he is paralysed for a year. To allow the women's football team to take part in the upcoming National Championship in Delhi, Kathir requests the Tamil Nadu Football Federation to replace him with his former teammate named "Bigil", who is none other than Michael. The story then shifts to Michael's past as a football player.
Kabali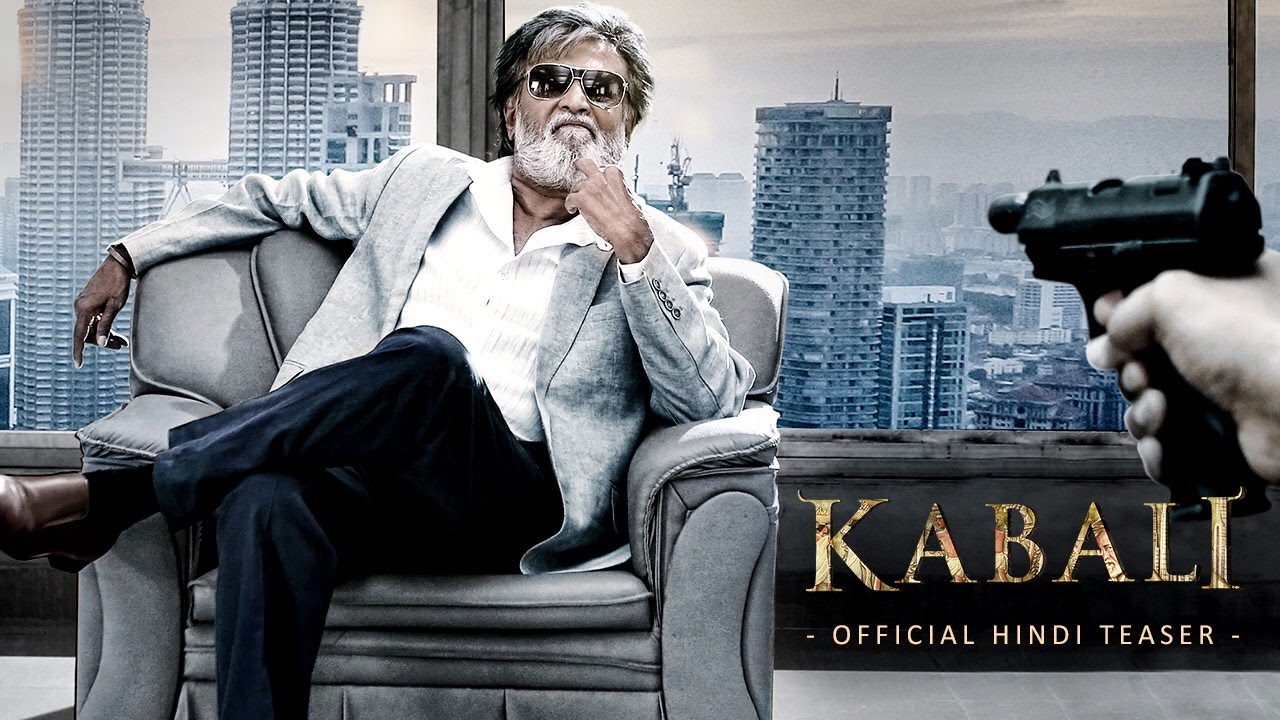 Next in the South Indian movies list is Kabali. This South Indian movie is about the revenge of Kabali who was imprisoned in Malaysia for 25 years. 
Spoiler alert
A Kuala Lumpur–based don Kabaleeswaran alias Kabali is released after spending 25 years in prison on a false charge of starting a massacre at a local Hindu temple that killed many, including his wife Kumudhavalli. He immediately resumes charge of his old gang and soon confronts Loganathan, a drug trafficker. Loga insults Kumudha, saying that she would have been sold into prostitution had she been alive.
In retaliation, Kabali rams his car into Loga, killing him; however, the incident makes him believe that his wife may be still alive. Later, Kabali survives an assassination attempt by Tamizh Kumaran alias Kumaran, whose father Tamilmaaran was killed by Kabali when Kumaran was a young boy. The next day, at a function organised by the Free Life Foundation School, a school started by Kabali's friend Ameer to reform youngsters involved in criminal activities, Kabali talks about his past.
Enthiran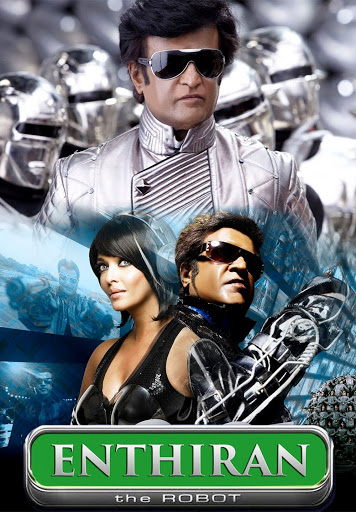 Vaseegaran, builds Chitti, a unique & advanced robot, programmed to protect mankind and also feel human emotions. The twist in this South Indian movie arises when Chitti falls in love with Sana.
Spoiler alert 
After a decade of research, the scientist K. Vaseegaran creates a sophisticated humanoid robot with the help of his assistants, Siva and Ravi, to commission it into the Indian Army. He introduces the robot, named Chitti, at a robotics conference in Chennai. Chitti helps Sana, Vaseegaran's medical student girlfriend, cheat in her examination, then saves her from being assaulted by a group of thugs in a local train. Vaseegaran's mentor, Professor Bohra, is secretly engaged in a project to create similar android robots for a German terrorist organisation but has so far been unsuccessful. The terrorists give him a month to have the robots ready, otherwise, they will kill him.
Ala Vaikunthapurramuloo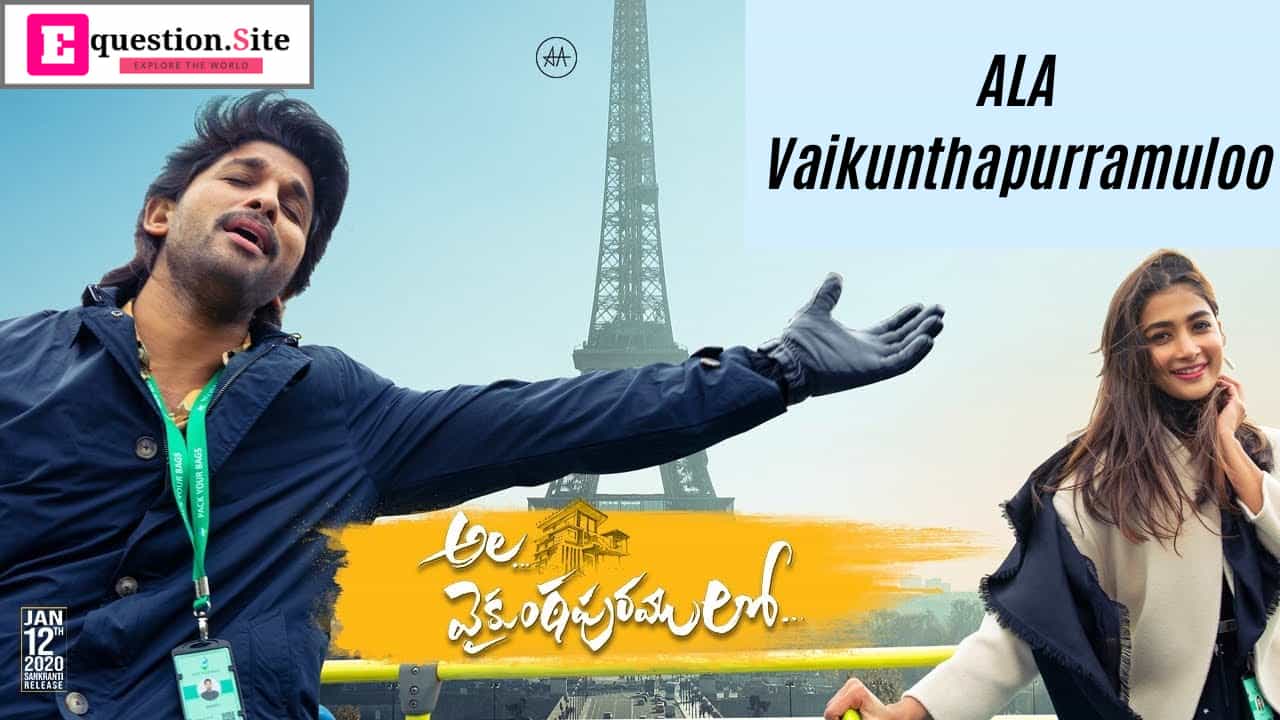 In this movie, Bantu finally learns about his real parentage and decides to carve a place for himself within the family he truly belongs to.
Spoiler alert
Valmiki and Ramachandra start their career as clerks in the company of Ananth "ARK" Radhakrishna. Ramachandra, who marries ARK's daughter Yasu, becomes wealthy while Valmiki remains poor. On the day of the birth of both their children, Ramachandra's son appears to be dead. When nurse Sulochana informs Valmiki about this, he pities Ramachandra and Yasu and offers to exchange his baby with the dead one. After switching them, however, the apparently dead child begins to cry.
Sulochana tries to switch them back but Valmiki senses an opportunity that his son would have a better life growing up in a rich family. He prevents her from switching, pushing her accidentally off a ledge. Sulochana goes into a coma, while Valmiki gets a leg cramp that makes him limp permanently. The two boys grow up in different ways. Raj, raised at Ramachandra's house, is timid, innocent, and soft-spoken, while Bantu, who is raised at Valmiki's house, is smart, outspoken, and hard-working. Valmiki, who favours Raj, treats Bantu with disgust due to his true parentage.
Mersal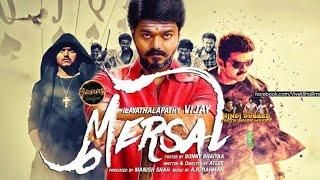 This blockbuster South Indian movie is all about a doctor being falsely arrested for murder and about finding the real culprit. 
Spoiler alert
An ambulance driver, a broker, a hospital worker, and a surgeon are abducted at dawn, which is traced to Dr Maaran, a doctor from Chennai known for providing treatment to all at just ₹5. He is arrested and interrogated by Ratnavel "Randy", a police officer who is assigned the case. Maaran explains his motive for the abductions; the four were responsible for the death of the auto driver's daughter and subsequent suicide of his wife, Selvi, due to their greed for money and negligence in providing proper healthcare.
He gives Randy the locations of his hostages but asserts that he had already killed them simultaneously using contraptions. Maaran reveals that he is not Maaran but his doppelgänger Vetri, a magician. Vetri was also responsible for the death of Dr Arjun Zachariah, a corrupt doctor who was killed during a stage performance in Paris two years earlier.\
Sarkar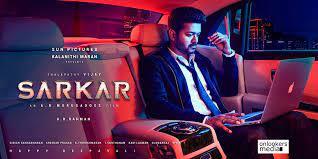 This South Indian movie stars the cause of political corruption. Here, an NRI returns to his homeland and after learning about the corruption going on, decides to investigate further. 
Spoiler alert 
Sundar Ramaswamy is a highly successful non-resident Indian businessman based in the United States, referred to as a "corporate monster" due to his ruthless business dealings. He arrived in Chennai to cast his vote in the Tamil Nadu Legislative Assembly election. However, he finds that someone else had already voted in his name. Sundar approaches the Tamil Nadu State Election Commission and demands a stay on the election result for his constituency, an annulment of the fraud elector's vote, and the ability to legitimately cast his vote, to which they agree. He raises awareness among the public regarding fraud voting and finds that many people too faced a similar problem to his when trying to vote.
In parallel, he rekindles his romance with Nila, who is his brother's estranged sister-in-law. Sundar's actions bring him into conflict with two influential and corrupt politicians: M. Masilamani, who is the Chief Minister of Tamil Nadu; and his brother Malarvannan "Rendu". Although Masilamani's party wins the elections, the Election Commission annuls the result based on Sundar's plea, and fresh elections are scheduled to take place within the next 15 days. After attempts are made on his life by Rendu's henchmen, Sundar decides to contest the election against Masilamani as an Independent and resigns from his company to avoid any conflict of interest.
Sye Raa Narasimha Reddy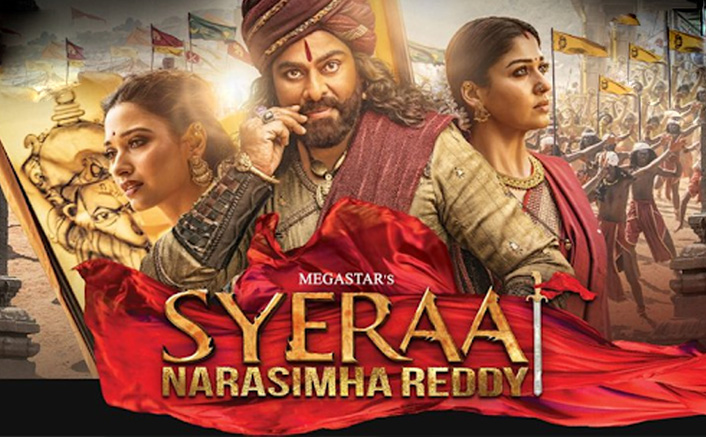 Sye Raa Narasimha Reddy is a famous South movie about the atrocities of the British East India Company, ten years before the Sepoy Mutiny. 
Spoiler alert
In the 1850s, the Indian subcontinent is in the grips of a widespread revolt against the rule of the British East India Company. The city of Jhansi is under siege by the British, and the defending soldiers begin to waver upon seeing that they are outnumbered. However, their queen, Lakshmibai, motivates them by telling the tale of the rebel who started their war ten years ago: Uyyalawada Narasimha Reddy. Reddy was born to the chief of Uyyalawada and his two wives who are the daughters of Nossam's chief. He defied death after being born still and coming to life, and is believed to be a divine avatar with gifted abilities and has demonstrated athletic and acrobatic skill from a young age.
One day, a teenage Reddy rides past an execution conducted by British soldiers, and his grandfather explains the predicament faced by villagers under the rule of the British. Reddy vows to retaliate and learns combat and philosophy under sage Gosayi Venkanna. 25 years later, Reddy gathers a number of fallen chiefs and kings from different provinces and organizes a fully operational resistance in the city of Renadu. The kingdoms were taken over by the troops of Cochrane, the governor of Madras. Cochrane is told of Reddy's resistance being effective against their rule and sends a general named Jackson to forcefully collect Renadu's taxes.
Darbar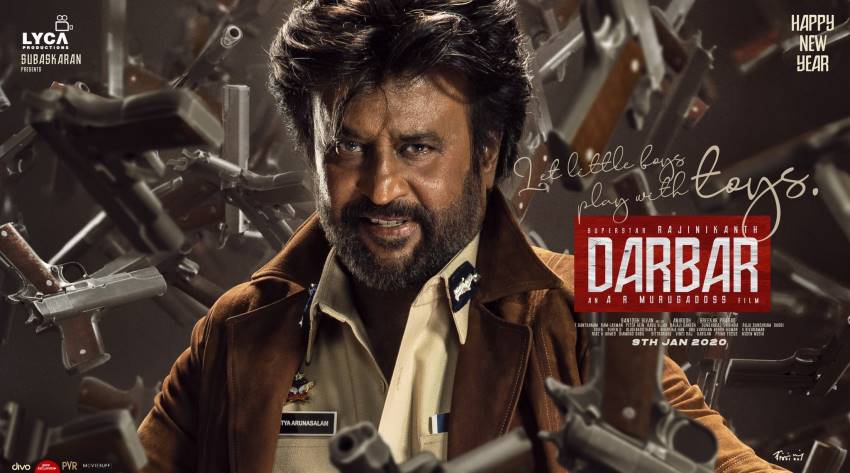 Next in the South Indian movies list is Darbar. It is a famous Rajinikanth movie where Aaditya, the commissioner of Mumbai Police sets out to catch a drug dealer and seek justice.
Spoiler alert
Aditya Arunachalam, the Commissioner of Mumbai Police, is seen killing numerous gangsters across Mumbai in police encounters. His reckless behaviour has become the target of widespread criticism and condemnation. His actions finally prompted the National Human Rights Commission of India to take action against him. In a flashback, Aditya is assigned to take charge as the Commissioner of Police of Mumbai, in a bid by the police department to curb rampant drug trafficking and prostitution in the city.
He arrives in Mumbai with his daughter Valli to assume his new position. Upon arrival, he rescues three women, one of whom is the daughter of the Deputy Chief Minister of Maharashtra. He immediately initiates a major campaign to curb drugs and prostitution, using the situation of the kidnapped women as a catalyst. In the process, he apprehends Ajay Malhotra, who is responsible for the abduction and abuse of minors under the influence of drugs. Ajay is the son of Vinod Malhotra, an influential industrialist, who becomes enraged at his son's arrest.
Master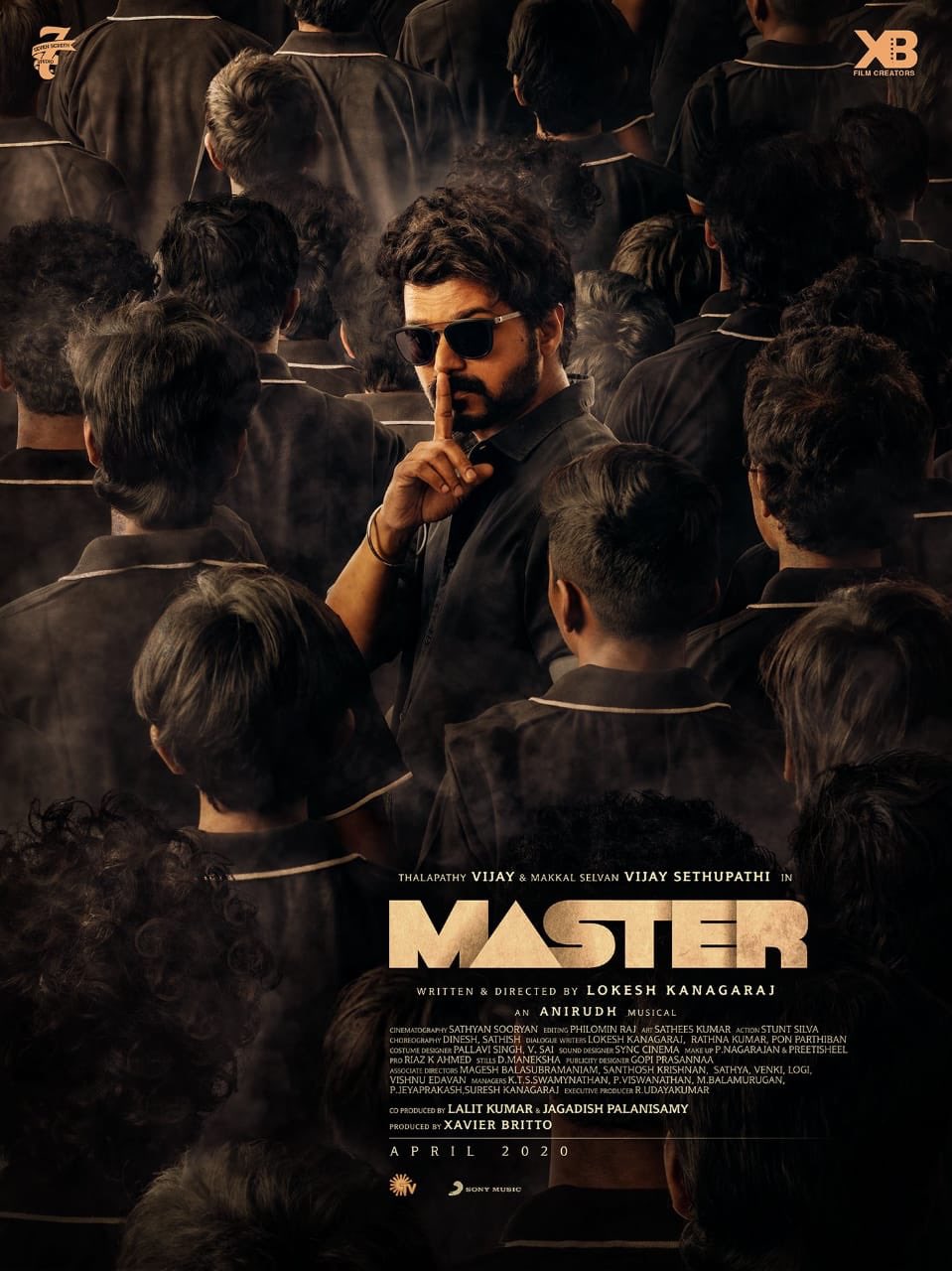 Master is another South Indian thriller movie starring ruthless crime and forced crime. In this movie JD, an alcoholic professor, is enrolled to teach at a juvenile facility, soon learns about the crime going on and decides to help the kids.
Spoiler alert 
In Nagercoil, 2002, a 17-year old Bhavani witnesses his family get murdered by his father's rivals. He is forced to take the blame and is incarcerated in a juvenile detention facility, where he is tortured mercilessly. As a consequence, he develops a ruthless and brash persona. Years later, Bhavani escapes from the facility and becomes a criminal in the lorry and trade business. Gradually, he becomes a feared gangster and remains immune from punishment by coercing the inmates of the detention facility to take the blame for his crimes. Creating an enormous empire for himself, he grows on par with his father's former rivals and eventually kills them.
In Chennai, 2019, John Durairaj "J.D." , a college lecturer beloved by his students for his student-friendly approach, is struggling with alcoholism and bitter dislike from fellow staff. Only Charu, a newly hired lecturer at his college, sympathizes with him. After he organizes a college election that goes awry, he is assigned to a juvenile detention facility for a three-month assignment he does not remember volunteering for. He reluctantly assumes his new position and is warned by the prison authorities of the rampant drug abuse and violence there, but J.D. pays no heed.
I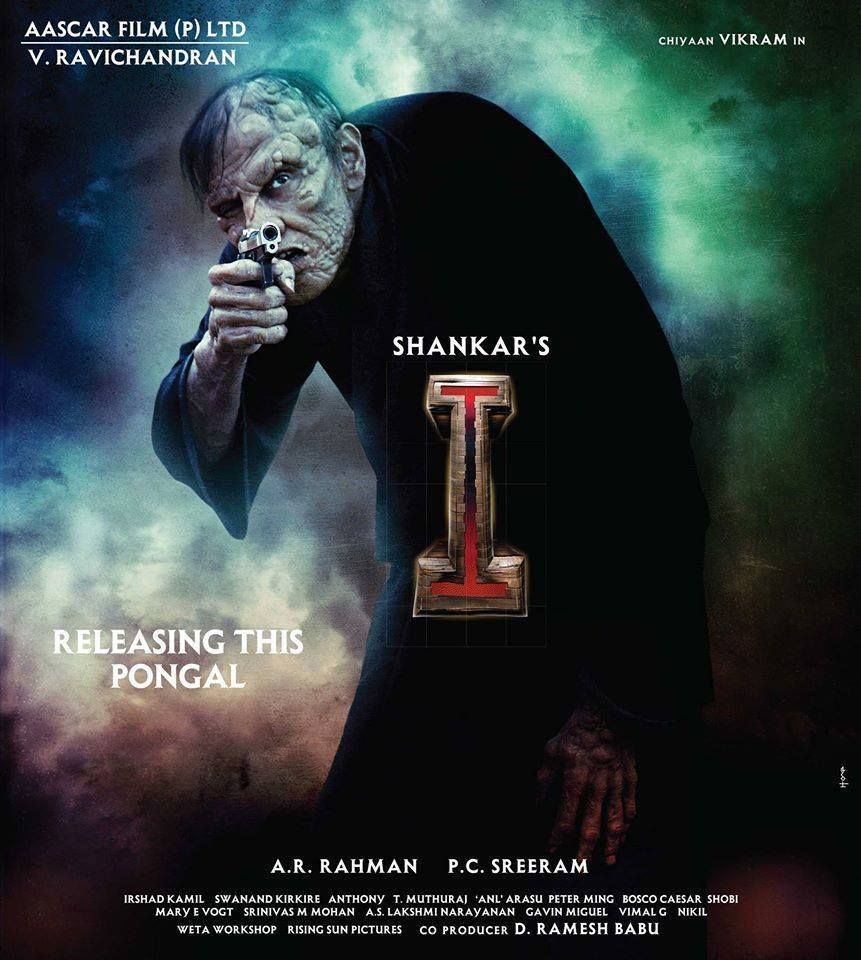 Lingesan, a handsome and successful model, was injected with some poisonous drugs which lead him to grow a hunchback and ruins his life. 
Spoiler alert
Lingesan is a bodybuilder from Chennai, whose main ambition is to become Mr India. He wins the title of Mr Tamil Nadu, which gives him direct entry to the Mr India pageant. He is infatuated with Diya, a leading supermodel. Diya is soon blacklisted, with all her advertisement film contracts cancelled by John, her co-star in all her advertisements, after she constantly rejected his sexual advances. To save her career, Diya decides to replace John with Lingesan, whom she had earlier met at one of her shoots, as her co-star for her next advertisement. The shooting is to take place in China at the same time when the Mr India pageant is to take place, but Lingesan agrees, sacrificing his Mr India ambitions in the process.
Lingesan is given a makeover by Diya's stylist, a transgender woman Osma Jasmine. The shoot initially does not go well as Lingesan is shy and awkward around Diya. On her director's advice, Diya pretends to fall in love with Lingesan so that he would loosen up and perform better during the shoot. The plan proves successful but Diya soon tells Lingesan the truth. Hurt, he focuses on modelling instead of her. They both gradually excel in the modelling industry as the lead pair. As time passes, Diya reciprocates Lingesan's love for her and they soon get engaged.
K.G.F: Chapter 1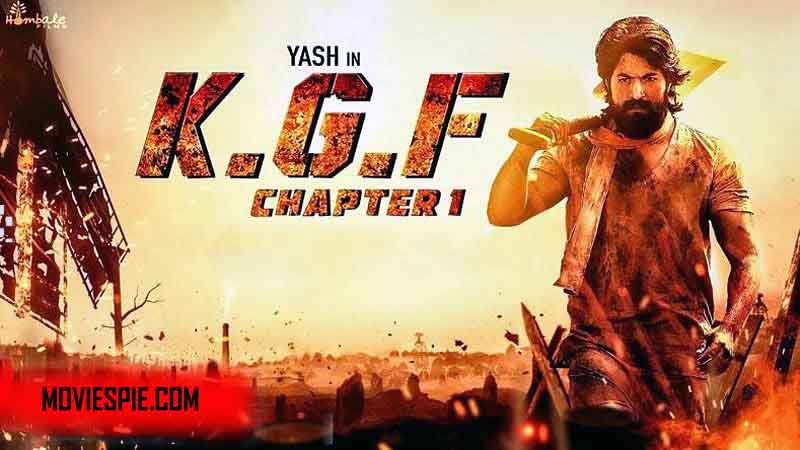 KGF is a superhit blockbuster South Indian movie about a young man who goes to Mumbai in order to seek help for his dying mother but ends up with a gold mafia. 
Spoiler alert
Journalist Anand Ingalagi's book titled El Dorado detailed the events at the Kolar Gold Fields between 1951 and 2018, was banned by the Government of India and all published copies were burnt. However, a television news channel procures a copy and interviews him circling the events he had cited. Ingalagi narrates that commissioned government officials discovered ore of gold in the southern part of India's Mysore State (in present-day Kolar district, Karnataka) in 1951. Rocky was also born on the day of the discovery in the Mysore region to a poor and widowed woman. Suryavardhan, a local don who accompanied the officials, killed them.
Discerning the increasing demand for gold by the Cold War belligerents, Suryavardhan deceitfully sets up a company, Narachi, in that land, bought for a lease of 99 years under the pretext of mining limestone. He had five associates, all of whom operated away from KGF: Kamal; the son of a former associate Bharghav, Andrews and Rajendra Desai – who oversee operations in the Konkan and Malabar Coast respectively, from Bangalore, Guru Pandian; a powerful politician and president of the DYSS party, and his brother Adheera. However, each of them had their eyes on the mines.
Petta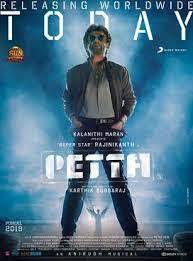 Petra is another one in the South Indian movies list. This blockbuster hit is about standing up against local goons. 
Spoiler alert
Kaali, an elderly man, takes up the job of a boys' hostel warden at a college in Ooty. He notices that the hostel is dominated by a group of unruly final-year students. They are led by Michael, the spoiled son of a local leader named Gnanam. Kaali puts a stop to Michael's antics, which leads to enmity between the two. He also forms a close bond with an NRI hostelite named Anwar.  Anwar is in a relationship with Anu, the daughter of Mangalam, a pranic healer. Kaali convinces Mangalam to accept her daughter's relationship with Anwar, and they end up falling in love.
Sarileru Neekevvaru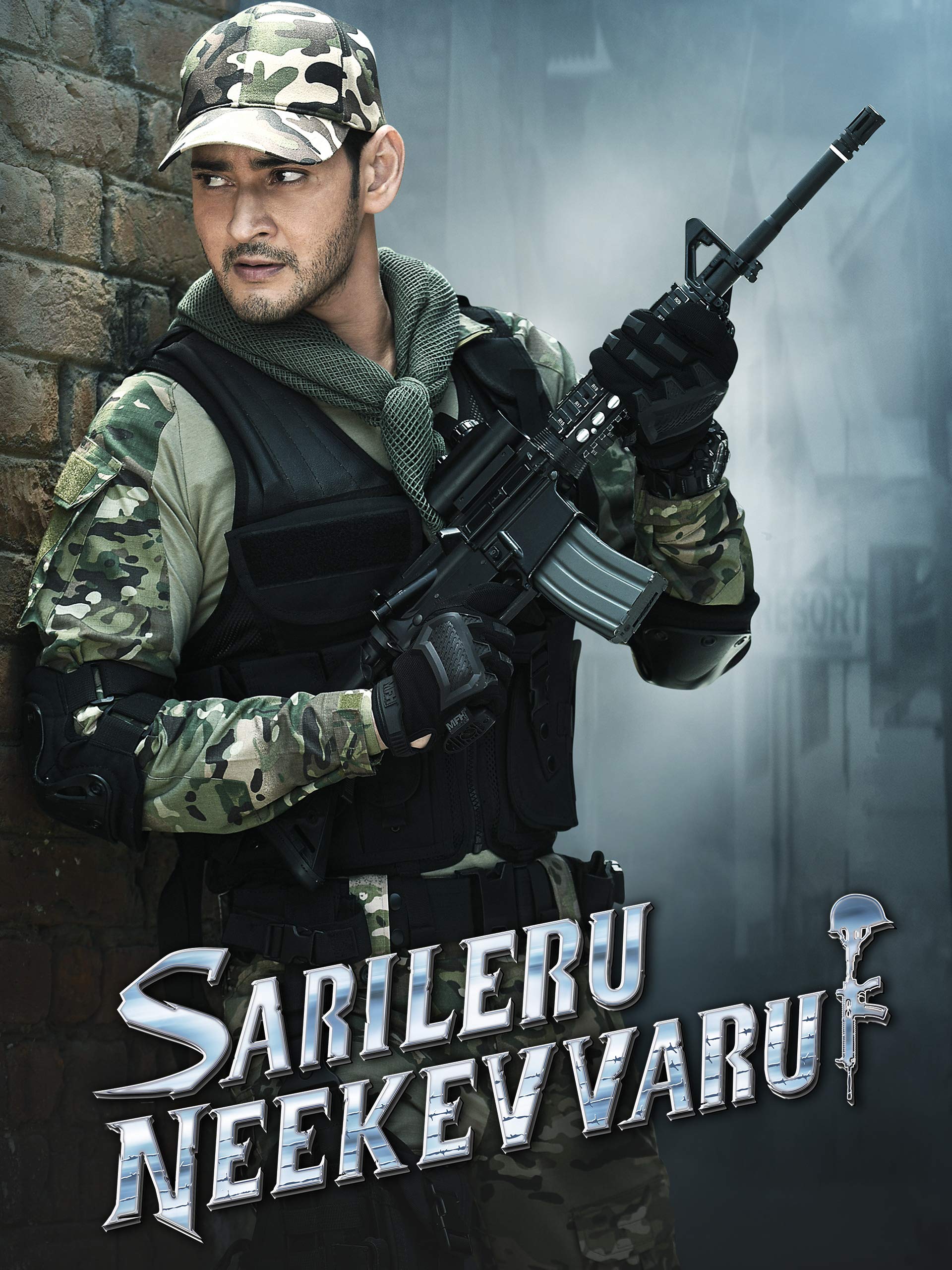 In this movie, Ajay, an army major, is assigned for an undercover mission and sets out to uncover the truth. 
Spoiler alert
Ajay Krishna is a major in the Indian Army, while another person named Ajay joins his regiment. During a shootout, Ajay gets severely injured. Ajay's Brigadier sends Ajay Krishna and his colleague to inform the news to Ajay's family by ensuring that Ajay's sister's wedding preparations are not disturbed. On the way to Kurnool on a train, they come across Samskruthi, who is to marry a below-average guy. On deciding to run away and marry a good-looking guy, she sees Ajay Krishna and falls in love with him. She tries to lure Ajay Krishna by accusing him of raping her, but he remains unbudged. In Kurnool, Ajay's mother, Bharathi, is in a hideout with her family to escape from MLA Yeddula Nagendra, a corrupt minister.
Nagendra's men threaten to kill them after they are caught. Ajay Krishna comes to their rescue and beats up the men. He gives a warning that he would deal with Nagendra in the same way. Nagendra's main henchman narrates this to Nagendra and tells him that he has seen Alluri Seetharama Raju in his guts. Meanwhile, Bharathi tells Ajay Krishna that Nagendra is after them as she lodged a complaint against him for killing his friend's (or might be brother's son) son, which was covered up as a suicide. When Nagendra threatens her to withdraw the complaint, she stands her ground. Consequently, she is suspended from the college on the allegation of leaking the question paper and her daughter's marriage gets called off. The film ends with Nagendra being reformed and Ajay Krishna marrying Samskruthi.
Rangasthalam 1985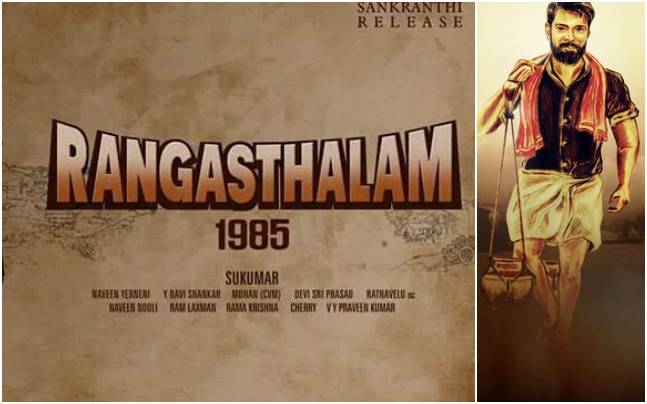 Phanindra, a corrupt local village's leader is opposed by an impaired man in this movie. It is another South Indian famous movie starring bravery. 
Spoiler alert 
Chittibabu is a partially deaf, ill-tempered, jovial resident of a village named Rangasthalam. He lives with his parents and sister. Furthermore, he is in love with Ramalakshmi, a farmer who is initially unaware of his hearing impairment. Rangasthalam's local government is led by the president of the panchayat, Phanindra Bhupathi, an influential, cruel landlord. He misuses the co-operative society by wrongly encroaching on farmers' lands under the pretext of unpaid loans.
Kumar Babu, Chittibabu's brother who left the village for employment, returns to Rangasthalam and is disappointed to see this happening. Ramalakshmi's land is seized by society for not paying the balance of her loan. She and Kumar Babu confront society claiming that her mother had paid it off before dying and that the accounts were inflated. Chittibabu learns that Bhupathi's henchman Sheshu Naidu had insulted his father in front of the village for Kumar Babu's acts. Chittibabu is enraged with Ramalakshmi and fights with Sheshu Naidu. The next day, he reconciles with Ramalakshmi but gets arrested for having harmed an employee of the council.
Viswasam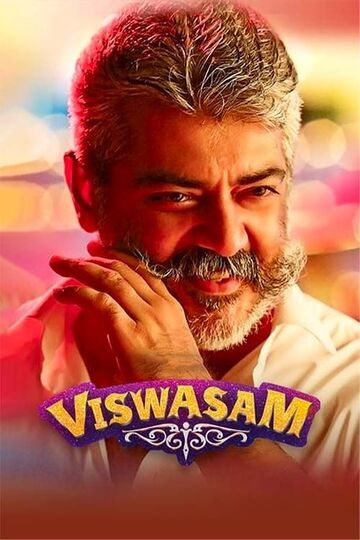 Thookku Durai, a chieftain, gets separated from his wife and child. Years later, he tries to protect Swetha without revealing his identity.
Spoiler alert 
Thookku Durai is the well-respected chieftain of his village. After ten years, a Tamil festival is set to occur at the village's Ayyanar temple. At this time Thooku Durai's rival Kozhimuthu tries to stop it from occurring. But Thooka Durai's pride scares him and his henchman, so the Thiruvizha happens as planned; however, his family and friends have been longing to see his wife and daughter. After much deliberation, Thooku Durai decides to go to Mumbai to meet them.
Maharshi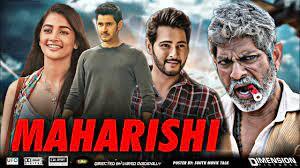 Last in the South Indian movies list is Maharshi. A rich businessman returns to India and soon becomes the saviour of villagers. This South Indian hit is about honesty, selflessness and bravery.
Spoiler alert
K. Rishi Kumar becomes the CEO of a US-based software company. 7 years ago, he dreamt of making it big in the software industry. Moneylenders constantly pressurize his father. When Rishi moved to Vizag for his post-graduation in IIET, Ajay became jealous after seeing Rishi surpass him in all the exams. Ajay's father who is the MP of Vizag offers Rishi money in exchange for stepping down as the topper. But, Rishi refuses to do so.
A top company selects Ajay by providing him the highest package. Within a short time, he moves to New York and becomes a leading executive in Origin. However, the sudden demise of his father leaves him shattered, following which he takes his mother to the USA. The story ends with Rishi resigning as the CEO of Origin. He decides to stay in his homeland promoting agriculture.
There are a lot of superhit South Indian movies list. But, we've listed out the best among them. If you haven't watched any of these, I can assure you that it is worth a try.