Tiny Texie is a name well-known in the entertainment industry and social media. Standing at 3 feet 6 inches tall, Tiny Texie is a social media influencer, TV personality, dancer, and adult entertainer. Tiny Texie is a strong woman with a hereditary health condition, but she didn't let it stop her from reaching fame. She suffers from a condition called the Kenny-Caffey syndrome, which stunted her height growth. But even when all the odds weren't in her favor, her hard work, talent, and skills as a dancer and an entertainer helped make a name for herself. And her story is an inspiration to the world.
Her Early Life
She was born on 25 January 1992 in Corpus Christi, Texas, in the United States. There is not much information about her schooling, her life before 2015, her parents or friends and family. There is a lot of information about Tiny Texie that is unknown to her fans and her followers. But the fact is that her life was filled with hardships and challenges due to her condition from an early age. But she started to come into the limelight after taking part in a beauty pageant competition in 2015. Her career started after 2015, and she went on to become a famous TikTok and Instagram influencer with millions of views.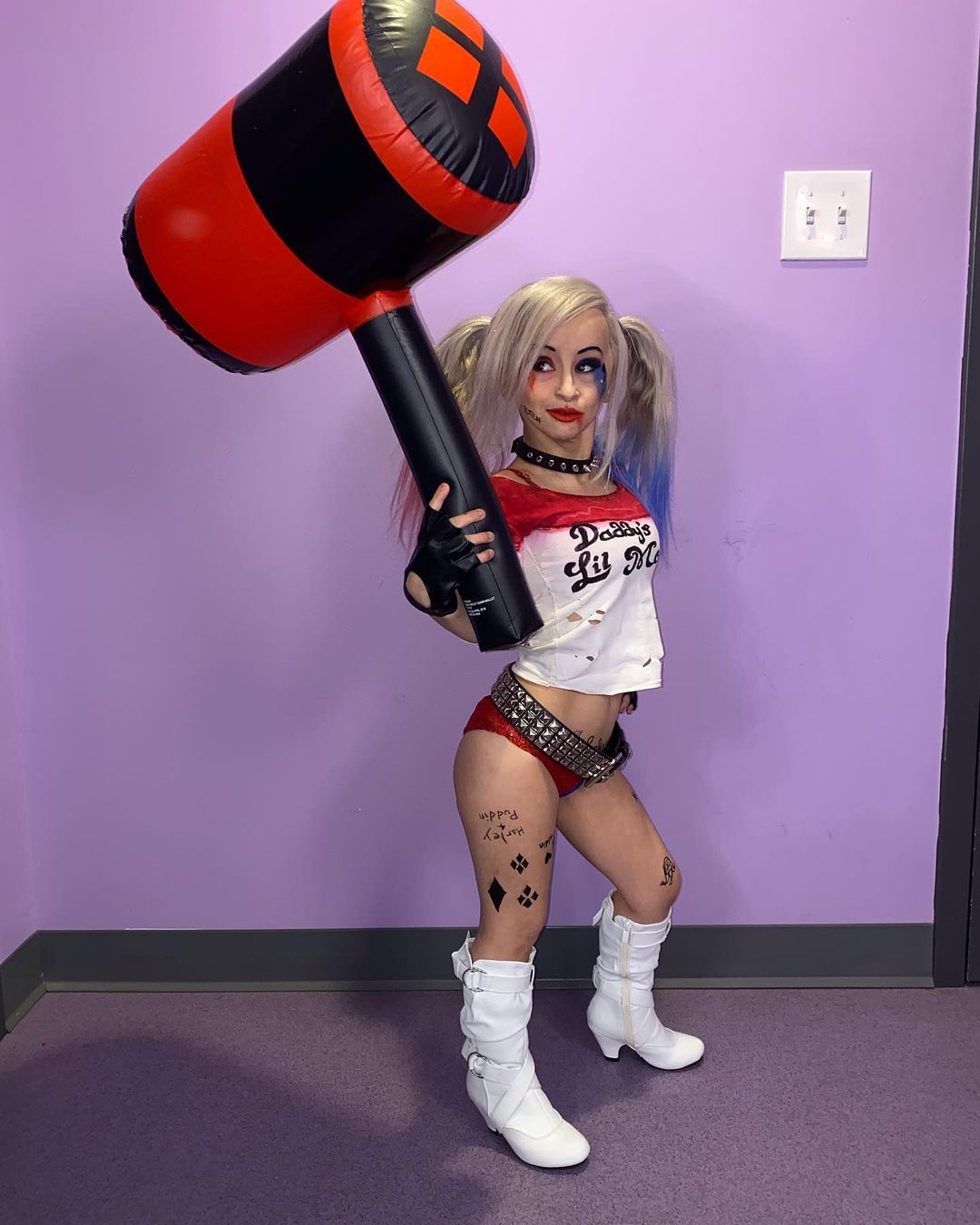 Her Disorder
Tiny Texie's fame is mainly due to her unusual stature. People get curious because of her 3 feet 6 inches height that roughly measures 106 cms or 1.06m. She weighs 38 pounds (18 kgs) which is also because of her health condition. TIny Tixie suffers from a rare condition called the Kenny-Caffey Syndrome. This health condition is a rare hereditary skeletal disorder that causes the long bones to thicken and the marrow cavities to thin out. Although the person's intelligence isn't affected by this condition, it affects other body areas like the head, the eyes, and the body. So, Tiny Texie's short height and her short limbs might look abnormal, but they are because of the rare health condition. But Tiny Texie never let her health condition stop her from doing what she loved, and she never used it as an excuse.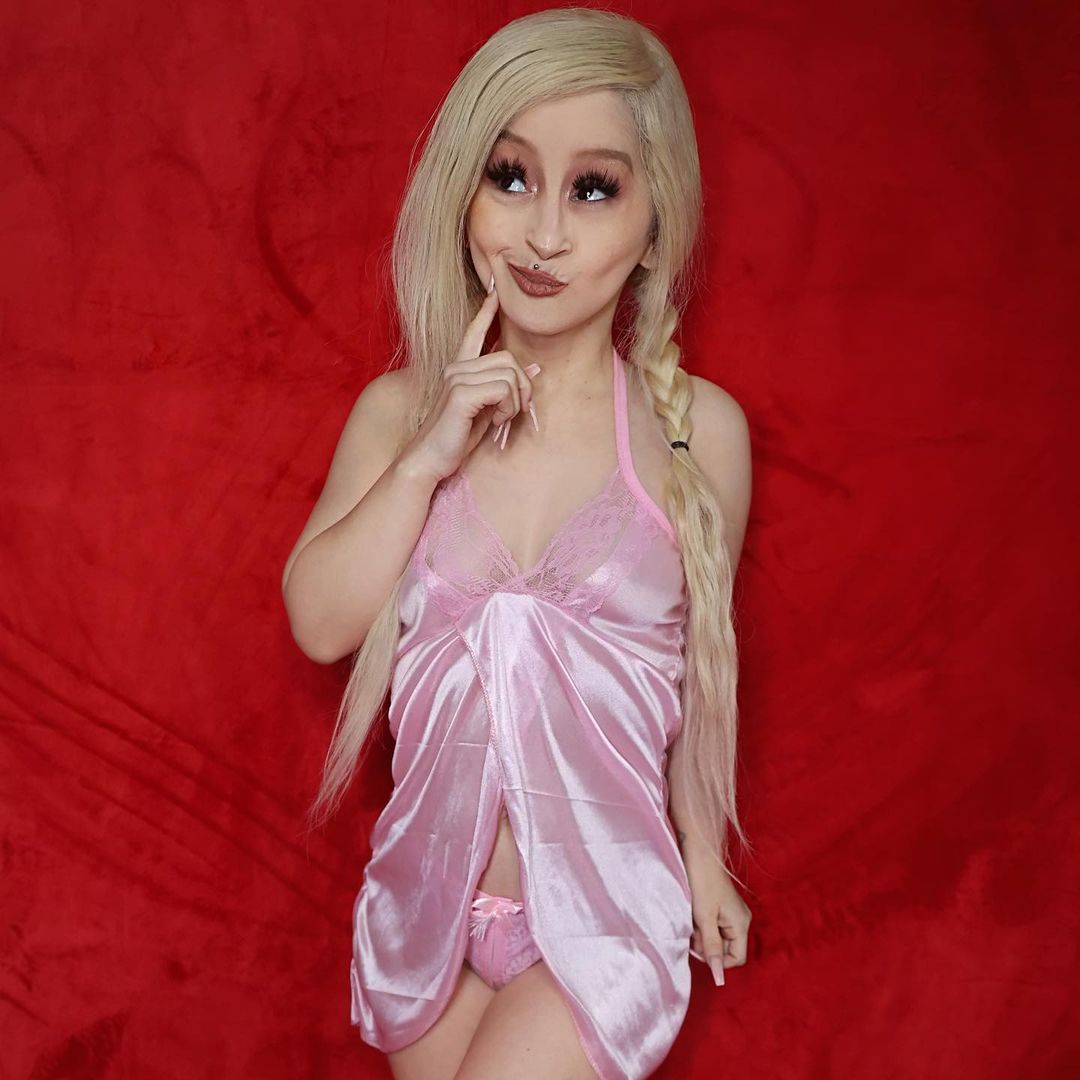 Tiny Texie Career
Tiny Texie is a dancer, an influencer, an online star, an adult entertainer, and a mother. She started her career as a competitor in a beauty pageant competition in 2015. After that, she started posting her pictures and videos showcasing her dancing skills, beauty, comedy, and personal life on TikTok and Instagram. People loved it, and her followers' count rose in numbers. Currently, she has more than 4 million fans on TikTok and more than 430K followers on Instagram.
Against all odds, the online star has also worked as a model. Because of her modeling work, multiple magazines like the Chicago Tribune, Inked Magazine, etc., featured Tiny Texie. The tiny model has also featured in multiple podcasts, radio stations throughout the US.
Other than her social media following, the brilliant dancer also works in the adult entertainment industry. Through her hard work and perseverance, she holds the title of the World's Smallest Exotic Dancer. She took her talent to the stage where she could entertain her audience and guests throughout the US. She travels all around the United States of America's various clubs and entertains her audiences.
But one of her career's most significant breaks came with WETV's Extreme Love, a reality show. Tiny Texie was part of the cast in the TV show, and with it, she fulfilled the role of becoming an actress. There is nothing in the entertainment world that the tiny model, dancer, the actress hasn't done.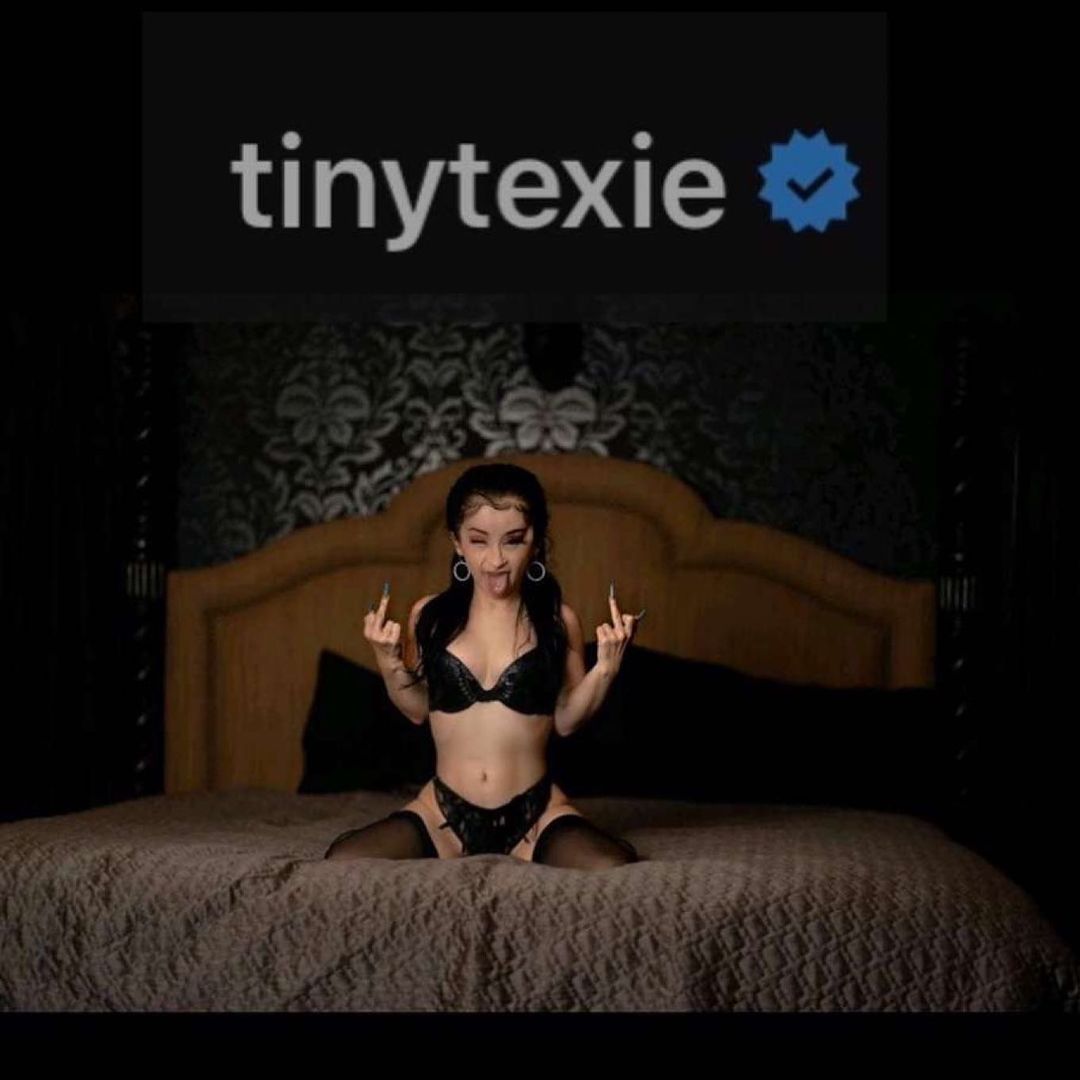 Tiny Texie Personal Life
Tiny Texie is currently in a relationship with Anastasia Graves, a 21-year-old reality TV star, makeup artist, and photographer. There are multiple posts and videos about the two of them together on Tiny Texie's official Instagram or TikTok accounts. Audiences and their followers love the two of them together.
Other than the relationship, the tiny model is also a mother to a girl. Tiny Texie has also featured her beautiful daughter in some of her videos, pictures on social media. However, her daughter's name, age, and other details are currently not known. Tackling her health condition, becoming a social media star, and an actress, Tiny Texie is an amazing mother. Their videos on the social media platforms are unique, and it shows how she takes care of her daughter while balancing her work life fulfilling the role of a great mother.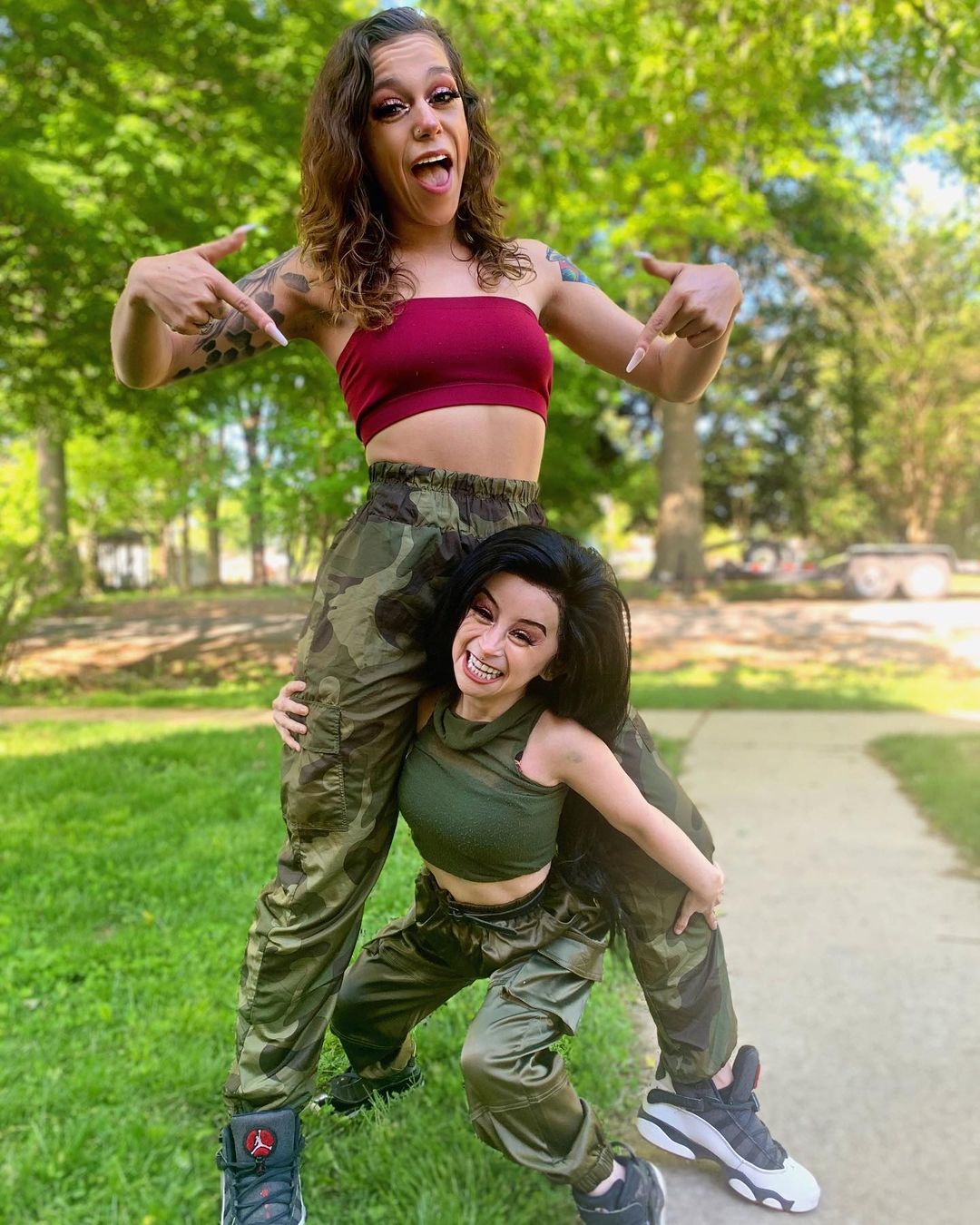 Her Social Media
Tiny Texie's career is going great, and her social media following is growing at a tremendous rate. She has quickly become a social media star due to her comedic and humorous content, her stature, and, most importantly, her personality. With more than 430K followers on Instagram and more than 4.5 million followers on TikTok, she is one of the most inspiring social media personalities today. Her social media accounts prove that her fans adore her and want to see more of the content she creates.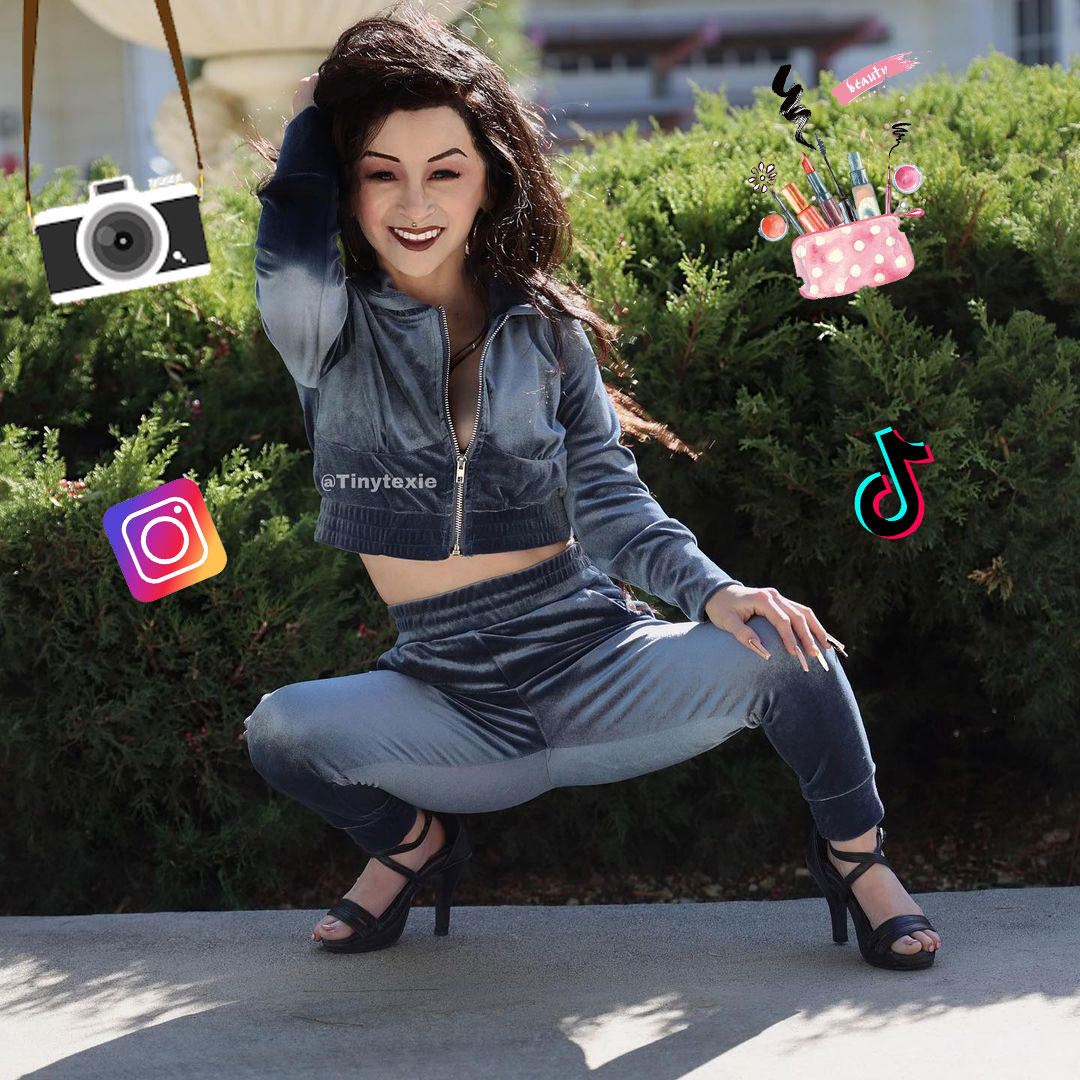 Tiny Texie is an inspiration to everyone. From walking the ramp of a beauty competition in 2015 to becoming a model to an actress to an influencer to finally becoming a mother, Tiny Texie has come a long way. She is not just the inspiration for people with illness or health conditions but also for the common people. Her warm personality and her perseverance can be a leading example and an inspiration to everyone. She is an inspiration in herself, but it is her journey that inspires more; coming from nothing, she has made a name for herself and has made a living on her strength. Her story is inspiring; even though the odds were against her, but she still proved that one can achieve anything through hard work.