What is Ullu?
Ullu is India's fastest-growing adult-oriented OTT platform. It is pretty famous for its amazing shows, movies, and web series. It brings to you the most refreshing content that will keep you glued to your phone and laptop screens all day long. These contents are bold and interesting at the same time. Unlike other more prominent platforms, ULLU TV is a smaller, more homegrown platform. It looks to cater to the heartland, rural India, as most of its stories are set in a village setting. Once you start watching, there's absolutely no going back. Here we have the Ullu web series name list 2021.
These adult web series are available primarily in the Hindi language. Still, you can easily find them in other languages on the ULLU App. This page is going to provide you with all the know-how of these Ullu web series. These web shows are currently giving an intense fight to theatre movies. These web shows contain many erotic scenes. Therefore, you can't watch them with family. Especially keep them away from children.
What are ULLU's prime plans?
Check out the plans for becoming a prime member:
5 Days:

Get a five-day subscription plan at just Rs.36.

3 Months:

Get a three months subscription plan at just Rs.96.

6 Months:

Get a six months subscription plan at just Rs.144.

1 Year:

Get a one-year subscription plan at just Rs.198.
The Best Ullu Web Series Name List 2021
Below are the best web series streaming on Ullu that are must-watch and can view over the weekend:
Prabha ki Diary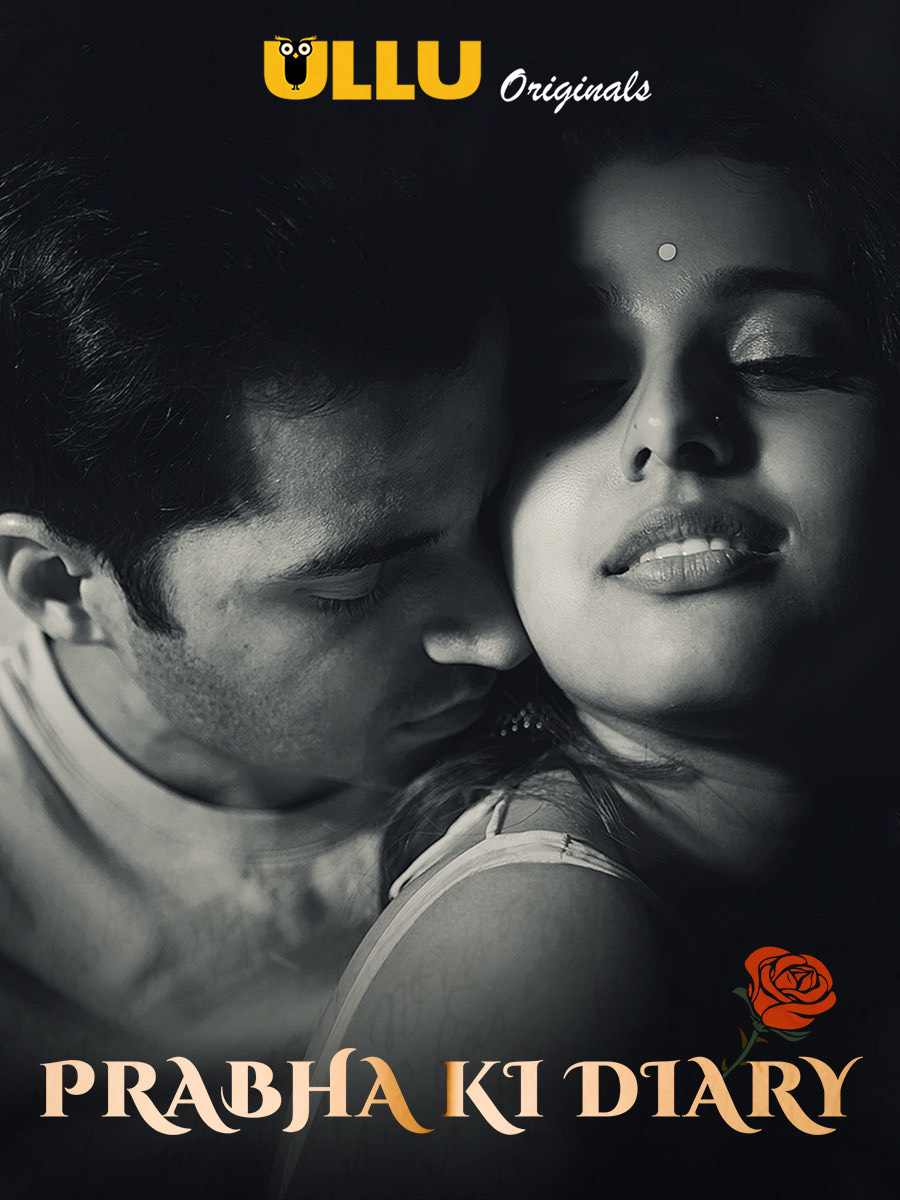 Director

: Sanjay Amar

Star Cast

: Pamela Mondal, Prashant Gupta & Dinesh Soni

Writer

: Sanjay Amar

OTT Platform

– Ullu App 

Music

– Sanjay Rajee 

Editing

– Mohit Garg

Release Date

– 31st July 2020 
Season 1
Prabha ki Diary depicts the story of an unsatisfied wife. She wishes to win her husband's love but fails in every attempt until an unknown person makes an entry. Initially, she tries to put him out but finds it hard to contain her feelings and cannot stop the budding attraction for long. A shut door that is eventually opened comes to stand as a metaphor for exploring female passion. 
Season 2
This depicts the story of a boy and girl who fall in love and get married just for the sake of love and romance. After marriage, the husband finds that her wife can quickly get romantic with anyone she usually meets. This makes the husband frustrated and depressed.
Riti Riwaj Pinjara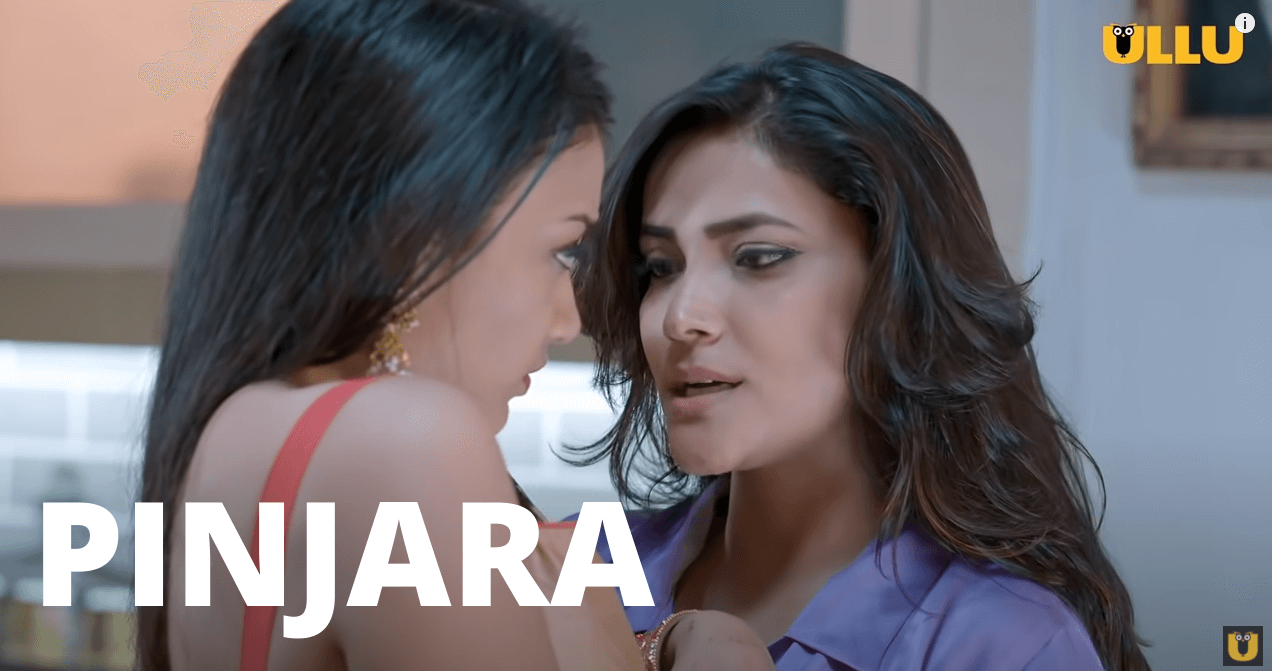 Star Cast: Misthi Basu, Suraj Soni, Nandlal Singh, Mahi Kamla, Kishan Bhan,
Director: Vinod Laxmi Kumar,
Genre: Drama, Erotic
Language: Hindi
Season: One
OTT Platform: Ullu
The story revolves around an innocent girl who, to save her marriage, has to marry her husband's sister according to her horoscope. But an interesting thing occurs when her sister-in-law wants to explore something new and starts blackmailing her into fulfilling her dark desires. What will be the fate of this bride? It will be interesting to watch where the story will go.
You must also know the Upcoming Amazon Web series to really look forward to!
Khul Ja Sim Sim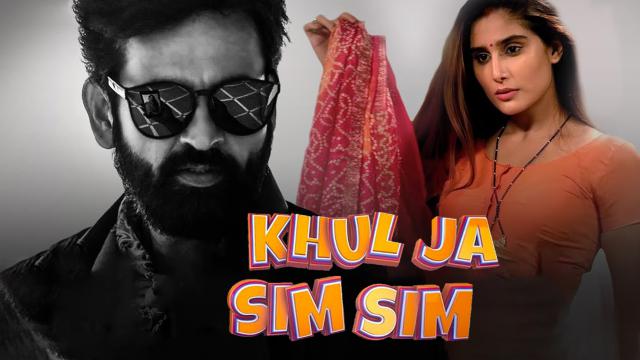 Genre: Erotic, Drama, Comedy
Our Rating: 3.5/5
Availability: ULLU App & MX Player
Star Cast: Nikita Chopra as Simran, Kundan Kumar as Awdhesh, Devesh Siwal as Katta, Meena Naithani as mother-in-law, Yogesh Parihar as Tej Pratap
Director: Ravikant Singh 
Episodes: 8
These days, we have various streaming platforms available at the tip of our fingers. Previously, television was the only source of watching shows, that too, limited. But now we have the internet to stream series and shows for enjoyment. Khul Ja Sim Sim is yet another adult web series by Ullu originals.
The series is both spicy and funny. The story deals with a newly-married couple. We get to see the dreams of a girl who loves experimenting in her marital relation. The family is also included in their funny moments. But matters get confusing as she realizes that her husband is suffering from a deficiency. Moreover, she is attracted to a gangster. It is an adult web series and definitely worth your time.
26 January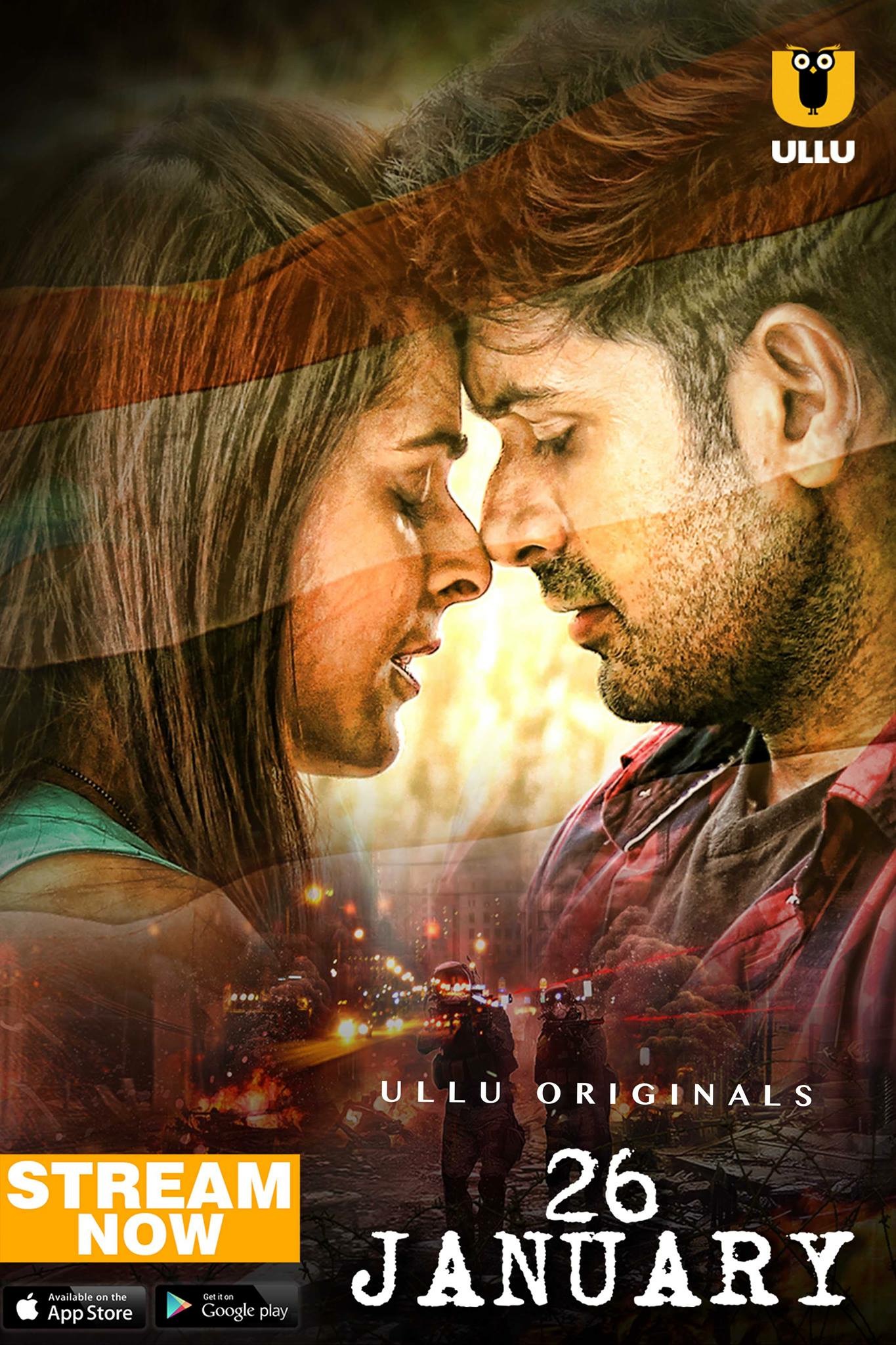 Director: Deepak Pandey
Star Cast: Mrunal Jain and Madhurima Tuli
Genre: Romance, Drama, Suspense
Season: 1
Episodes:4
Producers: Ullu Originals and Dreamzz Images Studio
This Ullu web series is available primarily in Hindi and can be watched in several other languages on the Ullu app. This series comes with a fantastic storyline and will keep you glued to the screens. 26 January centres around Ved, an Anti-Terrorism Squad officer, and his love interest, Insiya. It was released in 2019. Ved is on a top-secret mission, but soon he discovers that his lover, Insiya is a terrorist suspect one fine day. Between his nation and his love, who will he choose? 
Halala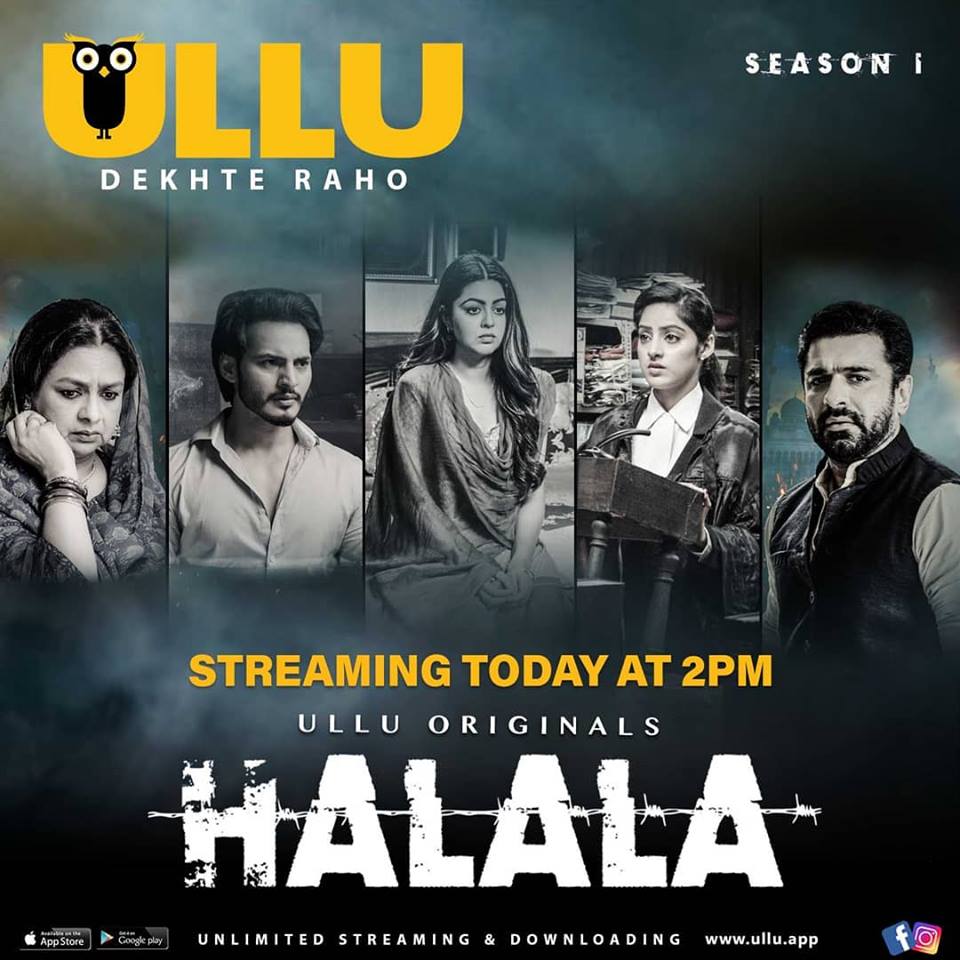 Series Name –Halala
Director – Deepak Pandey
Genre– Drama/Fiction & Romance
Released – 2020
Seasons – One
Episodes- Eleven
Language – Hindi
Halala is a story that revolves around a newlywed Muslim couple who have to negotiate the practice of halal after triple talaq. The story begins with Afza and Raahil happy with their wedding. A few years later, Raahil gave triple talaq to Afza in a fit of rage. Raahil takes his friend Zaid's help to save his broken marriage since the only option left is the nikah halal. But the real question remains, can he save his marriage or not?
It is based on the most controversial topic of Triple Talaq. This is the story of a woman suffering from a prevailing prejudice in society. It deals with the story of her struggles and fights with masculism. It is quite an interesting series and definitely worth watching.
The Bull of Dalal Street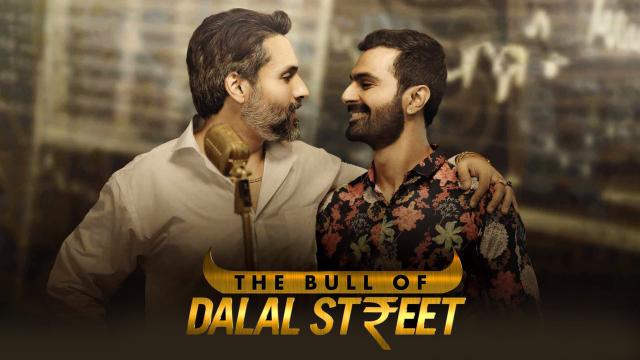 Release Date

– February21,2020

OTT Platform

– Ullu app

Director

-Deepak Pandey

Genre

– Thrill, Scam, Crime

Original Language

– Hindi

Watch now

– Mx Player

Season

– 1

Episodes

– 12

Production Company

– Ullu Digital Presents

Star Cast

– Sandeep Chatterjee, Priyal Gor, Rohit Kumar, Naina Chhabra,

IMDb

-5.1/10

Country of Origin

– India
This Ullu web series has a different story from all the other series streaming on the platform. It revolves around a person who wants to become an entrepreneur. Instead, he becomes the strongest bull in the share market. Finance becomes his entire life. He even drinks and eats in terms of economy. It is based on the actual incidents in the stock market in Bombay in the year 1992. It is, at some point, said to be based on the story of Harshad Mehta, whose fall came as suddenly as he rose in the stock market after the 1992 scam.
If you have watched Scam 1992, then you probably know who Harshad Mehta is. In this series, Iqbal Khan stars as Harshad Mehta. The series depicts how a poor Harshad became the king of Dalal Street and finally became a millionaire. The series is a fresh breath in a world full of adult series on Ullu.
Kasak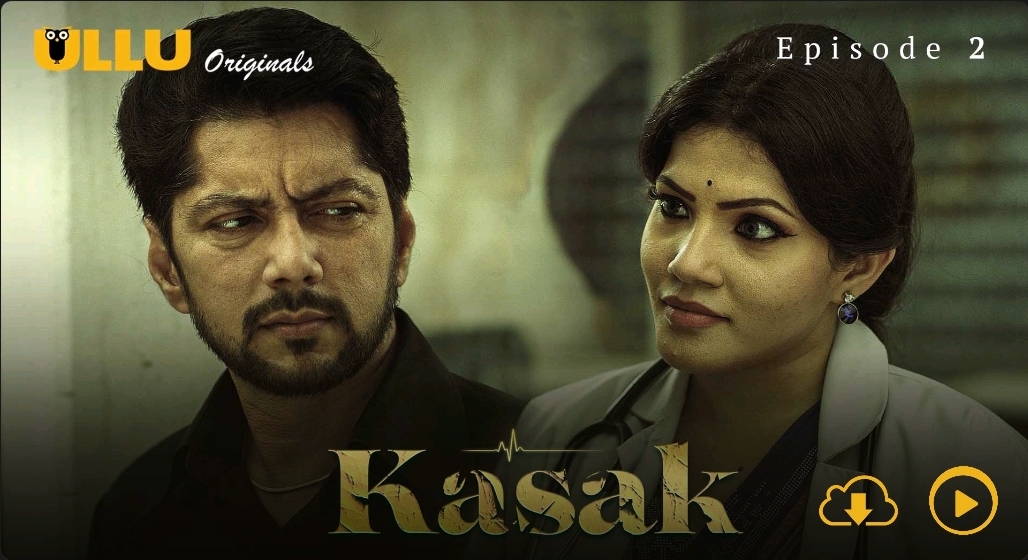 Director– Deepak Pandey
Star cast: Reema Worah as Janki, Priya Marathe as Sofiya, Aditya Kumar as Yash, Taniya Chatterjee as Nita, Sharhaan Singh as Mohit
Episodes:  4
Release Date– Jun 05, 2020
Genre– Drama, Erotic, and Crime
Season– 1
Language- Hindi
IMDB Rating: 6.8/10
Digital(OTT) Platform– Ullu App
Origin Country– India
Production– Ullu App & Dreamzz Images Studio
Kasak is an Ullu web series and its story about a girl, an honest and dutiful nurse, who finds out the mysteries and scams in the hospital. As the culprits get to know of the danger, they try to kill her. But she narrowly escapes death, but then she is violently attacked and brutally raped, leaving her in a semi-comatose condition for the rest of her life. The plot takes a turn when a powerful female sets out for a legal battle to get justice for her. Kasak web series cast has Ihana Dhillon, and Minissha Lamba in the lead roles. The Ullu Originals brings in the real-life story of a nurse.
Ishq Kills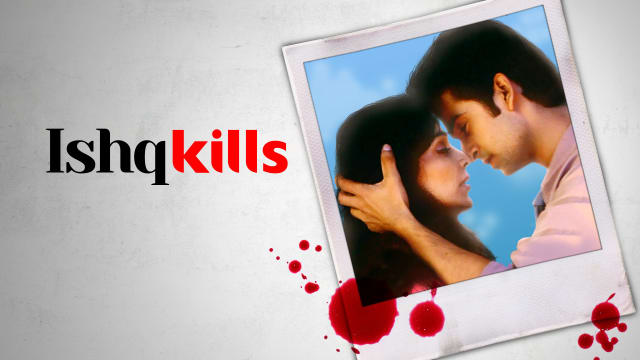 Genre: Crime, Thriller, Romance
Director: Shadab Khan
Season: 1
Release Date: 22nd May 2020
Star Cast:  Usha Bachani, Tarun Khanna, Aasma Sayed, Saharsh Kumar Shukla, and Akhilesh Verma.
Ishq Kills web series cast has Usha Bachani, Tarun Khanna, Aasma Sayed, Saharsh Kumar Shukla, and Akhilesh Verma. The Ullu Originals is back with a fresh new part of the successful content. Ishq Kills is one of the best web series of Ullu. Its story revolves around a never-ending fight between two wealthy families and a love story. Furthermore, as the family knows about the love affair, it becomes dangerous. The question remains: Will their love survive? Or will the hatred between their families take over their love too? To find out, step into the world of 'Ishq Kills'!
Also, know the Top Indian Adult Web Series to Binge Watch
Summing Up
Now that you have the Ullu web series name list 2021 to see… what are you waiting for? Tighten your seat belts, grab a bucket of popcorn and start the journey into the world of Ullu Originals. Ullu has a compilation of some sensual and adult series that apparently fans love to watch. The Ullu Originals has become one of the most famous platforms to watch the hot, adult series. Even it has a fantastic collection of adult series. But not only that, but you can also watch other excellent series streaming on it too. Binge Away!