A violin is one of the most delicate instruments, giving off a refined vibe when played. It is frequently utilised in traditional music in India, particularly in the south.  If you've determined that the violin is your favourite instrument, the next step is to acquire one, which might be difficult if you're not sure which one to get. It becomes much more difficult if one has restricted their options to purchasing a cheap violin, as there are many inexpensive violins on the market. Cheap violins are available in a variety of brands, so you should be familiar with the many violin brands available. It's understandable that not everyone wants to spend lots of money on an instrument when they're not sure how much time they'll use it for but it's worth spending as much as you can afford because the quality of the instruments generally improves as you pay more.
Every professional musician is required to be able to play one or more musical instruments, and one of the most beautiful instruments to perform is the violin. The violin is one of the most popular and well-known string instruments to learn to play.
Things to keep in mind before buying a Violin 
There are several considerations to make while purchasing and maintaining a high-quality instrument, and we have included all of the information a novice would want.
Which is the best violin, in the customer's view, has the finest sound? What accessories are included with the purchase of the violin, and what additional items would the customer have to consider buying? What colour and style does the customer prefer?
How often and for how long does the customer intend to use the violin, and how high of quality does the customer requirements for their needs?
When replacing the strings of the violin, do it one at a time because the bridge is not connected to the violin but is simply pushed into place by the string.
A novice or expert violinist must make a careful selection when purchasing a violin because it is a costly investment. Violins may appear similar to the untrained eye, yet there are many different varieties of violins in terms of size, quality, manufacture, and size.
Top Violin Brands you can buy from
Stentor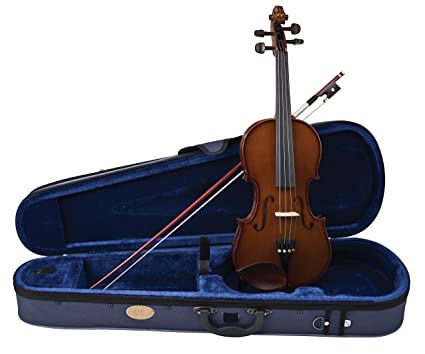 Stentor is the finest violin brand in India in 2021, and it is known for producing some of the best violins. This violin company makes violins in a variety of styles ranging from beginner to advanced.
The Stentor 1500 violin model, for example, is an excellent choice for a beginning violinist who wants to get into the habit of playing the instrument often. The company sells violins in half or full sizes, which could be used by both youngsters and adults.
Stentor is one of the top violin manufacturers for amateurs in India for these and other reasons. But just because it manufactures beginning violins doesn't mean the quality is poor. Hand-carved wood is used to make the violins produced by the Stentor brand. The majority of its violins are constructed of maple wood and are fashioned in such a manner that they have a sophisticated appearance.
Features
The designs reflect the high level of skill needed to create these instruments. With handcrafted spruce tops and a beautiful maple back, that may or may not have been flamed. The designs used for Stentor's violins are based on efficiency and the ability to produce beautiful sound when played. Stentor violins are neatly packaged in a violin outfit or case with grooves for your violin and bow. The bows are composed of horsehair so that you can hit the correct tones with accuracy when playing.
This Stentor violin type is modelled on Nicoli Amati's 17th-century masterwork. This instrument should have a fantastic sound because it is made from the best European tonewoods and hand-polished to perfection.
These woods, which include maple and spruce, give this violin a distinct tone. The quality is excellent, with ebony fingerboards and pegs, and this instrument should last you a long time. Its colour should give you a pleasant sensation because it is neither too dark nor too bright. They utilize high-quality tonewoods to impart a pleasant sound. Different types of violins manufactured by the brand include ebony fingerboards, which enhances the quality of sound and the look of the violin.
Cecilio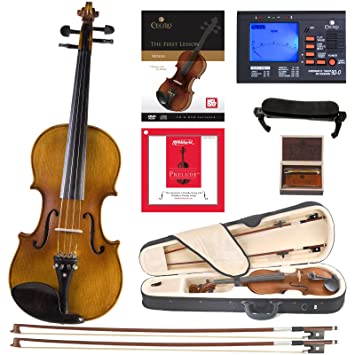 Mendini by Cecilio is one of India's top violin brands. The trademark is so well-known that it is heard across the violin-playing circuits. Though Mendini and Cecilio are thought to be two distinct violin brands, they are not, and this mistake stems mostly from the vast disparities in their pricing.
Cecilio Mendini founded Mendini Violins in order to create a line of violins of exceptional quality that was also reasonably priced. While these violins are best suited for amateurs, they are as well suited for professional use. As a result, Mendini by Cecilio is regarded as having some of the best violins for amateurs in India.
Features
Mendini's violins are machine-made and constructed by hand in China. The company is most renowned for making violins, but they also produce and sell brass, string, and other woodwind instruments. Mendini is a subsidiary of Cecilio Instruments, and as such, it is regarded as a reliable brand. 
Mendini by Cecilio's finest violins include the Mendini MV200, MV300, MV400, MV500, MV650, and many more. The majority of these violins are made with spruce for the top and maple for the back and sides. The bow is constructed of premium Mongolian horsehair.
The brand provides high-quality fitment, an ebony bridge, and, in the case of higher-end models, a protective case, chin rest, and other accessories. Overall, if you're a novice looking for a violin to study and practise on, we strongly advise you to go with the Mendini by Cecilio violins.
The brand offers high-quality workmanship and an eclectic catalogue of violins. It is not one of the most renowned violin brands as of yet, however, its popularity is slowly increasing.
This is the finest violin brand to choose from if you want a good instrument at a reasonable price, such as the best-selling Cecilio CVN-300. The brand offers some high-quality violins and related equipment at an affordable price. 
Yamaha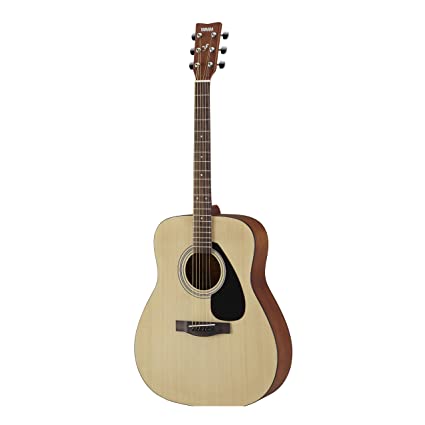 Yamaha is one of the top electric violin brands. Yes, the brand that is famous for filling the streets of India with some of the most distinguished bikes also manufactures some of the most incredible quality violins.
According to Yamaha, "whether performing solo or in an ensemble, the violin plays a fundamental role." And, as a result, this violin company has begun on a quest to produce some of the most magnificent electric and standard violins.
Yamaha's website graphically illustrates how they produce their violins. The wood used to make the violins is kept in a temperature and humidity-controlled environment. The top plate is constructed of the best spruce wood, which is essentially a pine tree.
Features
When two symmetrical trapezoids are chopped and carved out, the vibration is uniform and makes a very melodic tone when they are joined to form a violin. Yamaha is one of the greatest violin companies since it integrates such wonderful workmanship into its violins.
Yamaha violins are fairly robust and can withstand regular wear and tear. They feature beautiful enclosures, soft chin rests, and designs that make other instruments appear simple. These violins are handcrafted using traditional methods and hence have a high level of workmanship.
If you want a fashionable violin, we recommend that you go with one of Yamaha's electric violins. They have longer warranties, a good design, and a wonderful overall experience. We recommend that you select one of the brand's violins, which are suitable for both beginners and pros.
Although the majority of the greatest violins are created by an artist, there are several commercial manufacturers that provide excellent violin options. Yamaha is one of these companies, and they are well-known not just for their violins, but also for their other musical instruments. An artisan violin may not be the ideal choice for a novice because it requires a lot of practice to play. The best-quality violins are sometimes harder to master and learn on. Yamaha is a Japanese company whose violins are well-known for their durability and dependability. They have violins for all levels of players. The "Standard" line is intended for students and newcomers.
They have much more polished or better level violins, which even seasoned users would enjoy. A few of their violins are influenced by legendary handmade violins made by well-known woodworkers in the past.
Cremona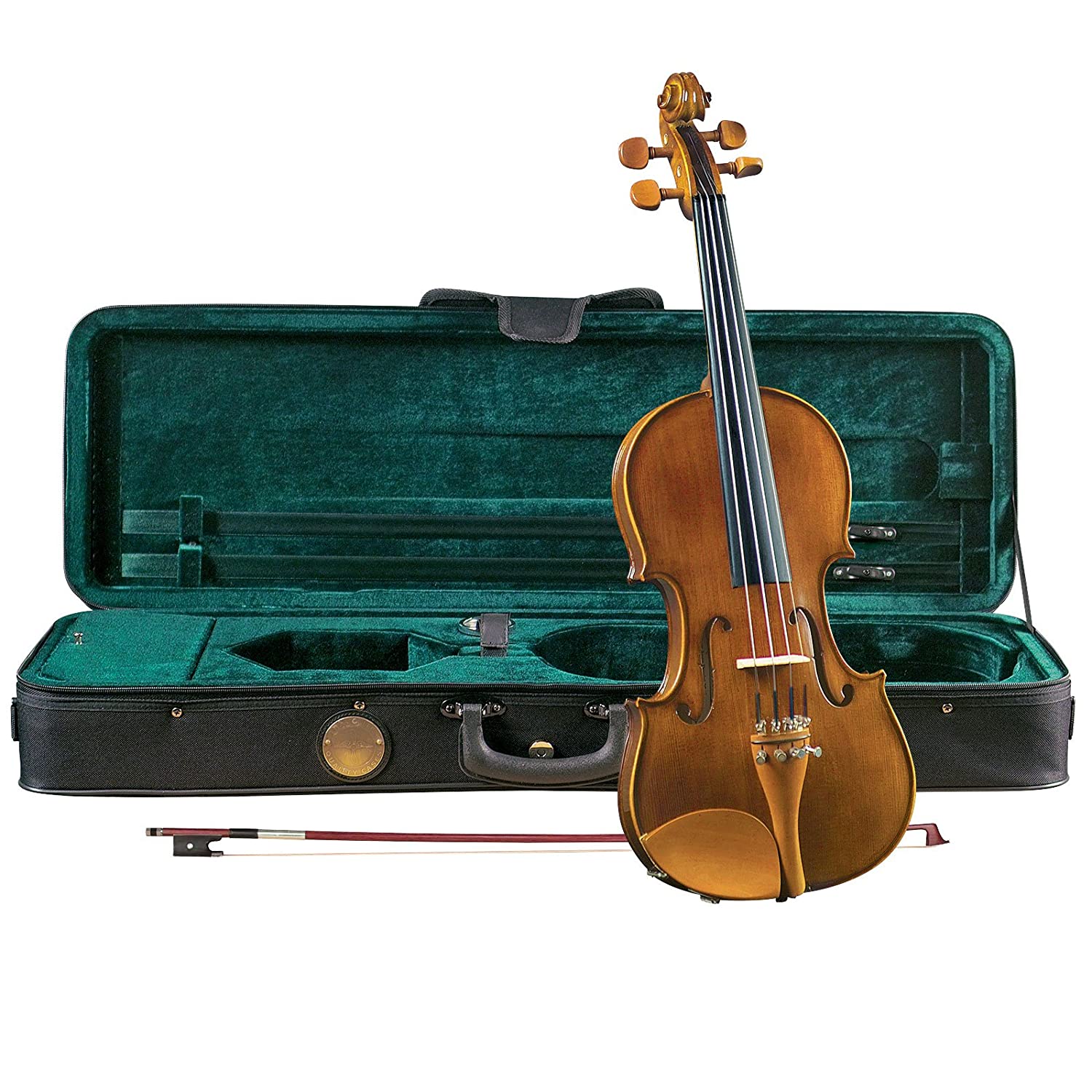 Cremona is a violin brand that was established in the year 1899 and is currently owned by Saga Musical Instruments, which maintains an excellent degree of quality requirements for all of the various instruments they provide.
The company manufactures some of the greatest professional violins, and they are so outstanding that people all around the world prefer buying them. The company is well-known for producing some of the most melodic violins at reasonable prices. Many experts believe that Cremona violins are perfect for beginners and trainees. This is due to the sound they create, the price they are available for, and the fact that they come in a variety of types. Overall, a decent brand for violinists who are just getting started.
Features
Violins in tiny sizes or for youngsters are also available from the company. The Cremona SV-175 is one of their best-selling children's violins, and it's reasonably priced. For beginners looking for violins in a more moderate price range, we propose the Cremona SV-130 and SV-150.
The brand's violins are handcrafted from some of the most precious woods, which when combined provide incredible playing abilities. The majority of these violins are built of flamed maple with a spruce top, a Brazillian wood bow, and D'Addario Prelude strings.
Overall, Cremona is one of India's top violin brands. Cremona violins have a high resale value due to the high-grade wood used and the great endurance they provide.
As a result, this brand's violins are an even better choice for beginners. Because they can just sell their instrument after they have mastered the fundamentals of it. They are a well-known company that has received several awards and authentications for the way they manufacture their items. Apart from high-quality violins the brand also manufactured bows.
Sergio Tordini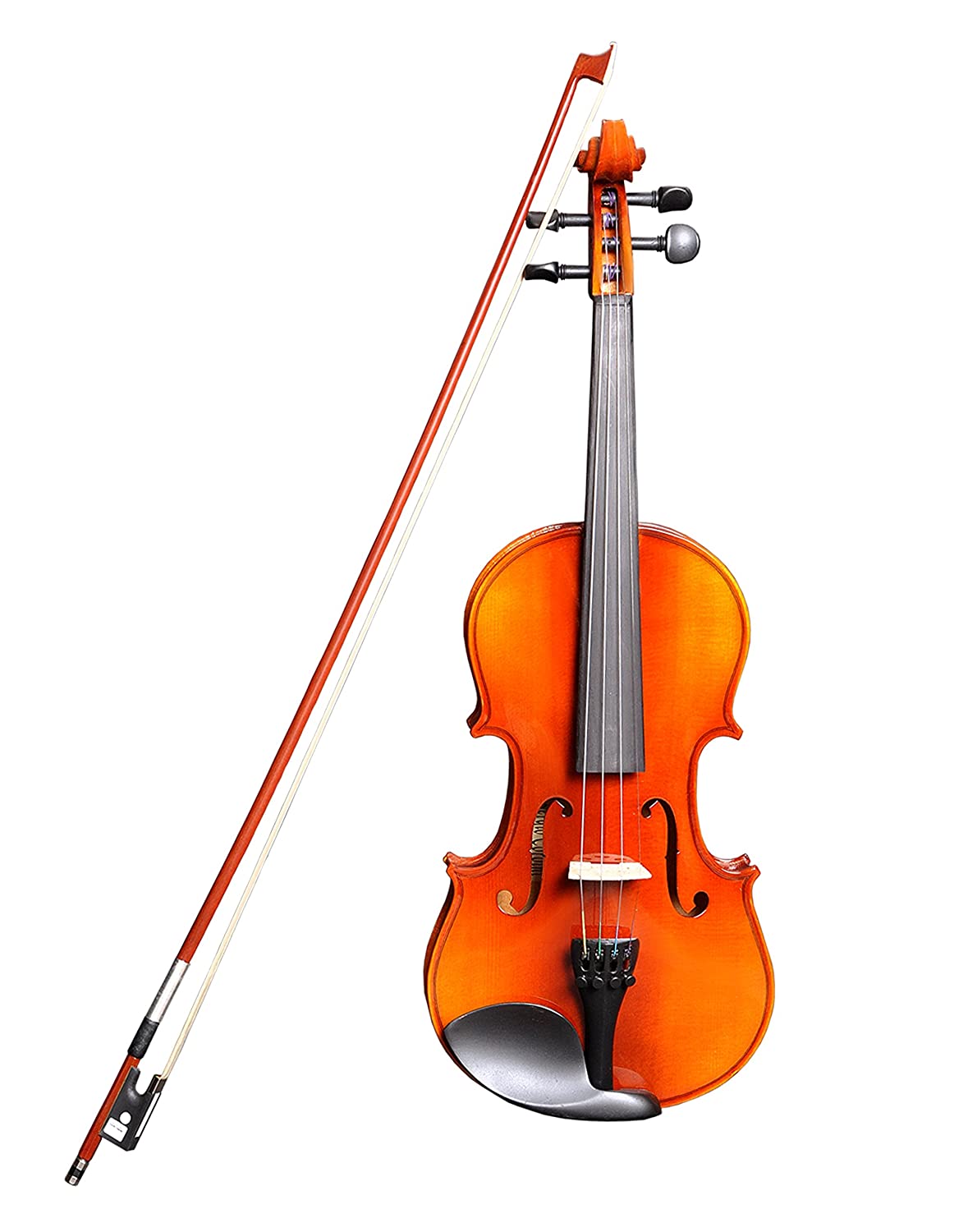 Sergio Tordini is one of India's greatest violin companies, producing some outstanding violins. Their major motivation is that they value form and function. In addition, Sergio Tordini makes their instruments using the greatest raw materials available.
Sergio Tordini's violins are made from high-quality wood and handmade by expert craftsmen. The form and polish of the violin are created by these expert luthiers. The finished product is so enticing that people will buy it merely by looking at it.
Features
Sergio Tordini says on their website that they have every sort of violin imaginable available for delivery. Each violin has a beautiful polish and makes a melodic tone when played. These violins have gotten good feedback on the internet. Sergio Tordini is therefore one of India's greatest violin bands.
The majority of the violins manufactured by this brand are constructed from maple and spruce. For symmetric vibrations, solid maple is utilised on the back and sides of the violin. Sergio Tordini violin bows are made of Brazilian mahogany and contain white horsehair.
The high-quality violins include a chin rest, high-quality rosin, and a foam-fitted box to keep everything together. Overall, Sergio Tordini is a brand of Italian taste that has demonstrated through its goods that it has exceptional taste.
Knilling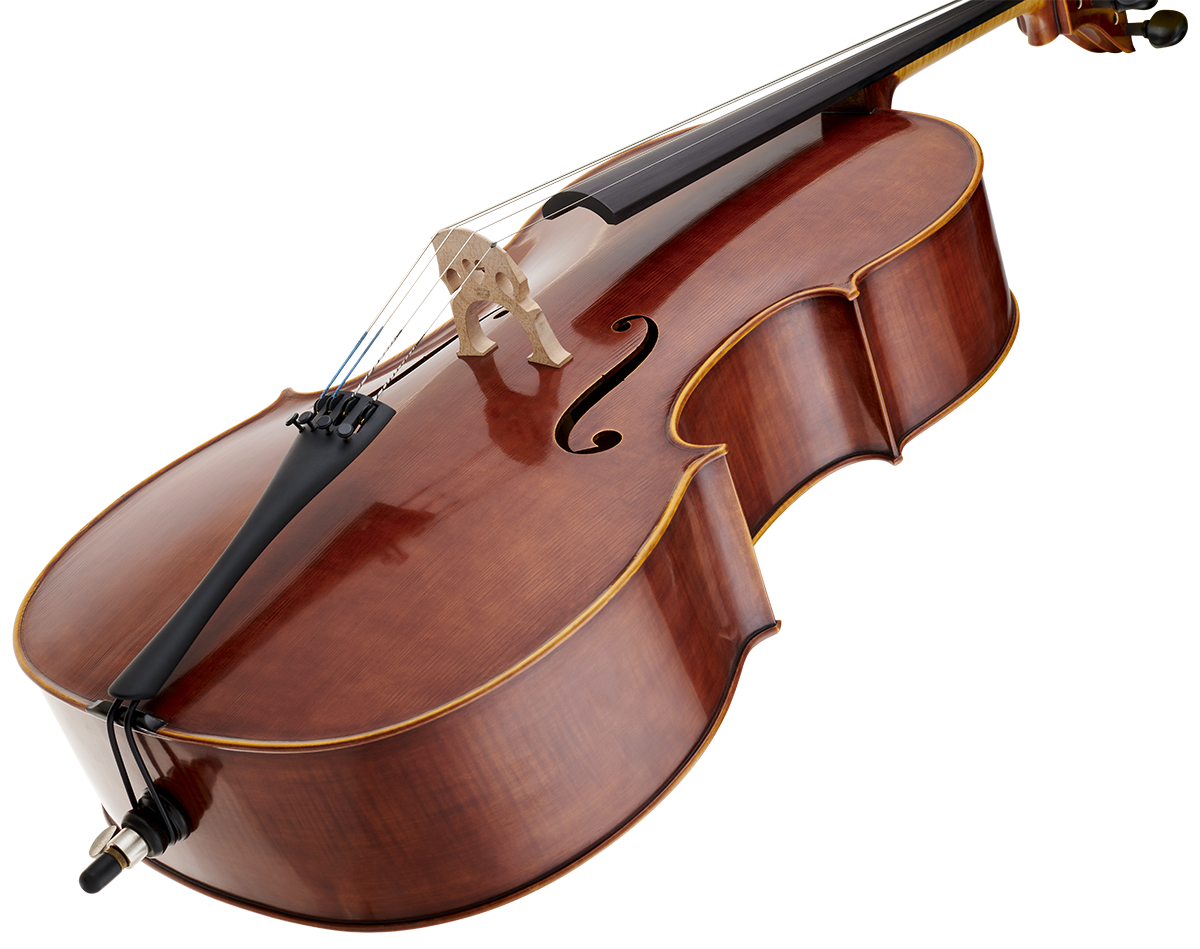 Karl Knilling violins were originally manufactured in Germany and then shipped across the world. Knilling String Music was established in 1922. Today, the majority of Knillings are manufactured in Korea or China, but they are produced in accordance with the same strict criteria that were established at the company's founding. 
Knilling has built a good reputation since its inception in 1922. Because of the excellent quality craftsmanship, it is one of the most renowned violin brands among children and educators. Knilling has emerged as one of the best violin brands for amateur violinists in recent years.
Features
Each instrument that departs the facilities is rigorously inspected to guarantee that it meets Knilling's high-quality requirements. If you purchase a Knilling, you will not be disappointed. The violin is also arranged for you as part of the inspection procedure.
This means that novices may get started straight away without incurring the additional price of setting up the instrument initially. Their popularity is reflected in the price. Expect to pay a bit extra because these are not the cheapest option. However, paying an extra amount is like an investment if the student is keen on learning. Knilling's pegs are distinctive and one of their instruments' biggest selling qualities.
You might also be interested to know the Best Acoustic Guitar under 2000 for Beginners.
SG Musical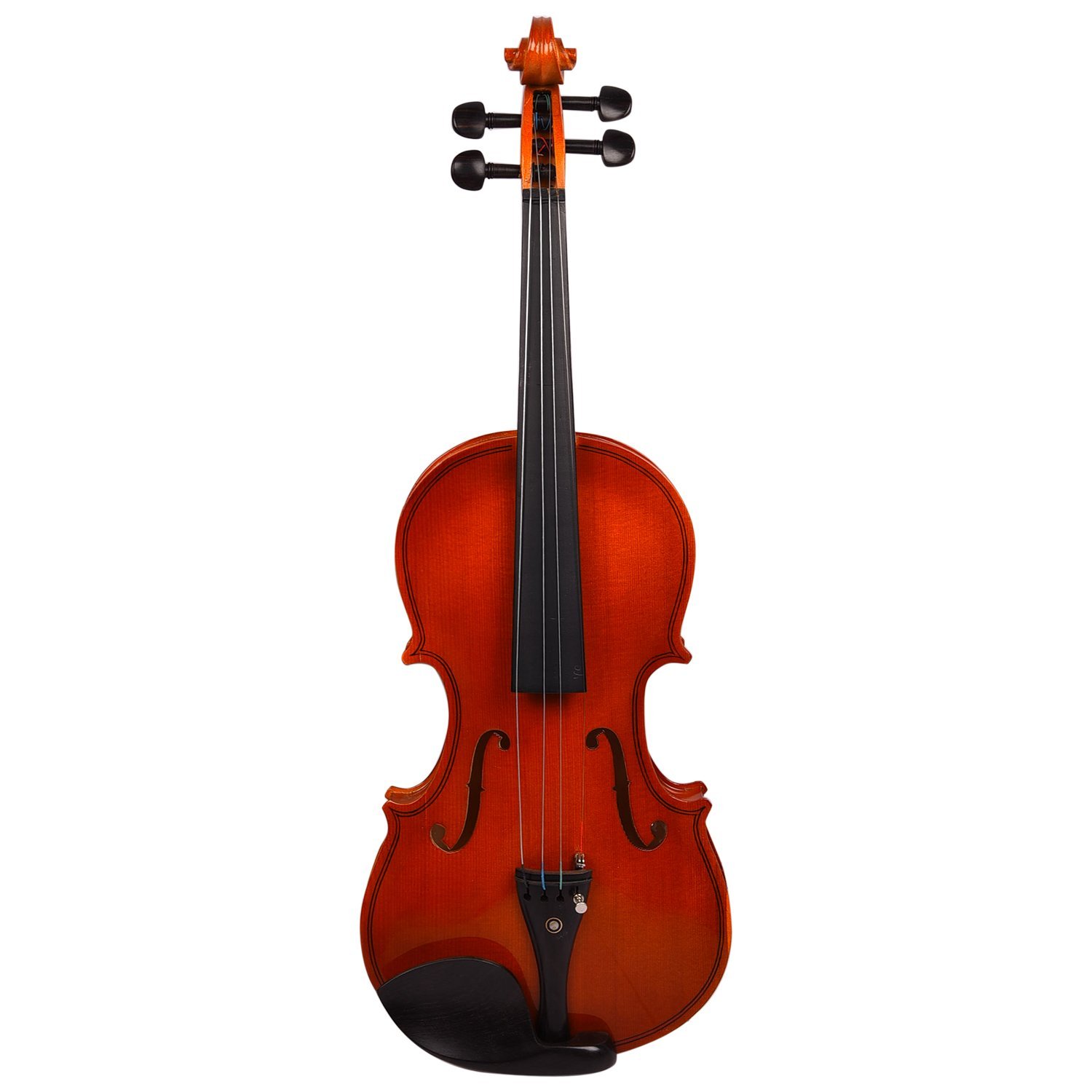 SG Musical is one of the best violin brands in India. This instrument manufacturing firm, founded in 1981, concentrates on delivering the most famous woodwind and string-based instruments throughout India.
Throughout India, the business provides some of the highest-quality equipment available. The SG Musical violins are unique in that they are inexpensive and have a pleasant tune. These violins are ideal for beginners who want to learn the fundamentals of violins and subsequently develop a habit of playing them.
Features
SG Musical provides packaging and baggage equipment with their violins, depending on the product chosen. The firm has created a reputation for itself in the Indian market and is therefore regarded as one of the top violin brands in India.
Their primary objective is to supply high-quality musical instruments across India and to market Indian instruments around the world. As a result, everyone who desires to play an Indian instrument will have one delivered to their home.
Blue Panther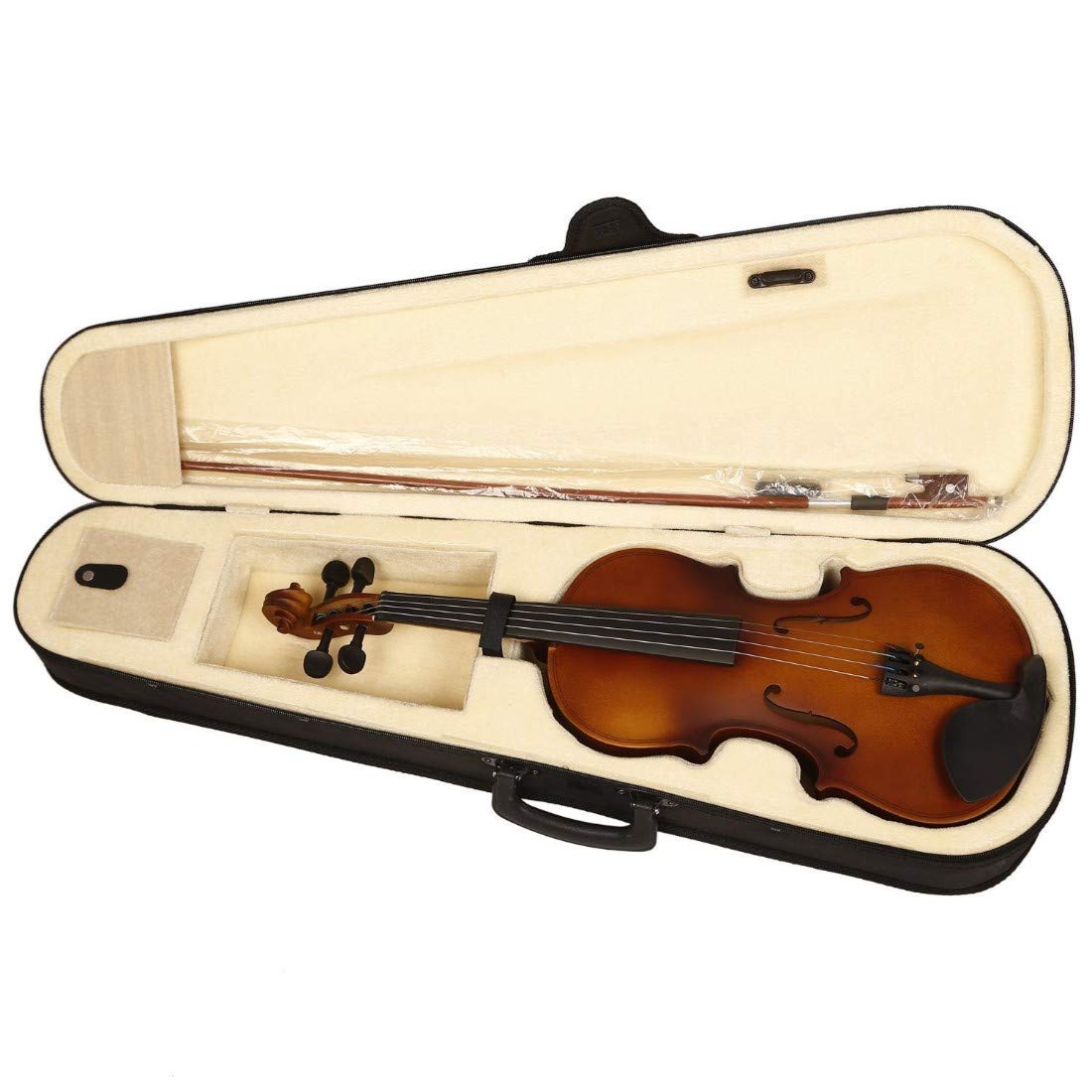 Blue Panther is another one of the top violin brands manufactured in the Market. This is an Indian brand that exports its valuable violins all across the world. You can know just by glancing at the violin that Blue Panther has offered no space for dissatisfaction.
The burnt maple, high-quality wood, and bow design ensure that you do not become weary after playing for an extended period of time. Every one of these characteristics combines to make the Blue Panther brand highly recommended if you're browsing for violins.
Features
The majority of this label's violins include an ebony fingerboard and an adjustable tailpiece to allow the musician to play smoothly. They have a perforated top for improved tone and a controlled string ratio between every string so that the sound is proportionate.
Blue Panther violins are reasonably priced and highly recommended for novice musicians. For each violin, the company includes a beautiful case, a sturdy bow with high-quality hair, additional strings, and rosins.
This is implemented to maintain that the violins are well-maintained and that the musician or client will be capable of maintaining them. Blue Panther violins are robust and resilient, making them an excellent choice for amateurs.