The popularity of Korean movies has seen a huge growth in recent years. And with movies like Parasite winning the Oscar Awards on the world stage, they have come into the limelight more. Similar to other cinema industries, their movies come in all categories and genres. From action to fantasy to comedy-mystery, and most of them are worth a watch. If you are a fan of comedy movies and want to laugh your heart out then you should give the Korean comedy movies a try. You can rest assured that they won't disappoint you. Here, we are making a list of some of the best Korean comedy movies that are not only funny but highly comic and entertaining.
The Best Korean Comedy Movies To Watch:
1. Welcome to Dongmakgol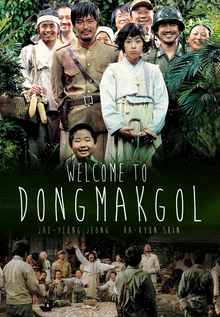 Starting our list with one of the best Korean comedy movies of all time is Welcome to Dongmakgoi. It's a 2005 release film that combines comedy with drama and war. This movie tells the history of Korea and its stories humorously. This film takes place in a fantasy-like setting in Dongmakgol, a small village. The movie takes place during the Korean war but in the village, no one is aware of it. The story progresses as soldiers from North and South Korea gets stranded in Dongmakgoi along with an American pilot.
Although being enemies the soldiers wants to kill each other due to their country's war. This behaviour is strange to the villagers of Dongmakgoi. But it all comes together when all of them along with the villagers and the main characters of the story unite for a common goal.
2. Extreme Job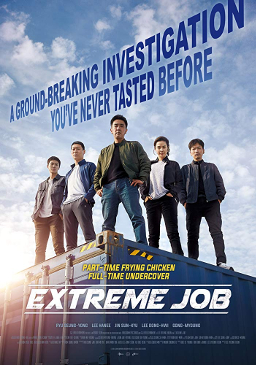 This movie was released in 2019 starringRyu Seung-ryong, Lee Hanee, JinSeon-kyu, Lee Dong-hwi, and Gong Myung. Other than being a good Korean comedy movie, Extreme Job is also the highest-earning Korean comedy film of all time.
It is a buddy cop movie mixed with elements of the action genres films. In Extreme Job, a group of police officers start a fried chicken restaurant as a cover for their ongoing undercover anti-narcotics operation. But the restaurant that they opened as a joke starts becoming unexpectedly popular. Now the comedy lies in the way the cops struggle to balance their cover as police for the operation while running the restaurant. A must watch if you want to laugh out loud but also want to enjoy the action sequences in it. It has good dialogues, good fight scenes, great comedy and chemistry between the cast.
3. Scandal Makers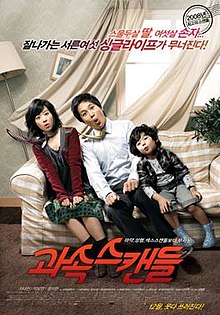 As its name suggests, Scandal Makers is a film revolving around a funny scandal of a playboy DJ. Scandal Makers is a comedy-drama film that saw its release in 2008 starring Cha Tae-hyun, Park Bo-young and Wang Seok-hyeon. Scandal Makers is one of the best Korean comedy movies with a dramatic and funny plot that you can watch with your family and friends.
The movie revolves around the main character Nam Hyeon-soo who is a playboy DJ, a former teen idol. The movie takes a turn when he discovers a single teenage mother (Park Bo-young) who he calls into his show turns out to be his daughter. This makes the bachelor-lifestyle loving Nam into a father and a grandfather at the same time. The movie revolves around the main characters as the teenage mother blackmails Nam, her father, into sheltering her and her son. But then complications begin to grow when they are seen outside together. This leads to people assuming that they are couples. There aren't many scandals in the movie Scandal Makers, but it is just funny and wholesome as they try to be a family.
4. My Sassy Girl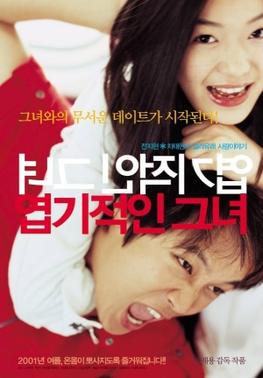 My Sassy Girl falls next on our list of some of the best Korean comedy movies to watch. Its release year was 2001 and it had Jun Ji-hyun and Cha Tae-hyun as the leading role. This is a romantic comedy film that should be on your list of movies to watch. The movie revolves around Gyun Woo and the female character "the girl" (the girl's name is not mentioned in the film).
Woo is a college student who saves the girl in a drunken state when she was about to fall onto the subway train tracks. Their love story starts from there and they soon meet each other many times. This leads them to fall in love and develop a relationship. But it doesn't last long and they break up. But then they start writing letters to each other and stick them in a time capsule which they promise to open after two years. The story revolves around the two main leads and their funny way of handling their relationship. Watch The Sassy Girl know what happens of their relationship and you will get lots of laughs out of it.
5. Twenty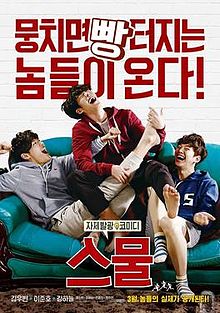 A coming of an age comedy movie about three 20-year olds and their adventures or misadventures in their love and life. Twenty is Korean comedy movies if you want to watch the misadventures of youth. Its release year is 2015 and the film has Kim Woo-bin, Lee Junho and Kang Ha-neul in the lead role. The three play the role of Chi Ho, Kyung Jae, and Dong Woo and are best friends.
The film revolves around their lives after they graduate from high school and turning 20. Chi Ho (Kim Woo-bin) is an unemployed player who just wants to live his life at the moment and is heavily interested in girls. While Kyung-jae (Kang Ha-neul) is a studious university student who wishes to get a high paying job in an MNC. Their third friend, Dong woo (Lee Jun-ho) dreams of becoming a cartoonist but after his family's bankruptcy, he does various odd jobs to support his family. What happens when the three of them come together, watch Twenty to find out.
6. Baby and I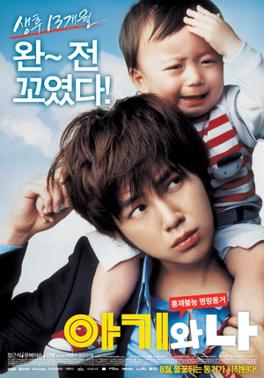 A film whose idea saw many interpretations, Baby and I was released in 2008 and has Jang Keun-suk as the lead role. The film revolves around the main character as a baby suddenly comes into his life. It's a funny story about how a young man, Joon-Soo takes care of the baby and faces several challenges in the way.
In this film, we see Joon-soo (Jang Keun-suk) as a rebellious high school student who is popular with girls. But his normal life takes an unexpected turn when he finds a baby in a trip to the supermarket. There is also a note attached with the baby stating that Joon-soo is the father. Baby and I follows the lead character's hilarious attempts to get rid of the baby at first. But then, he goes on to try to find the mother of the baby. Baby and I is a great comedy watch that should be on your watch list.
7. My Wife is a Gangster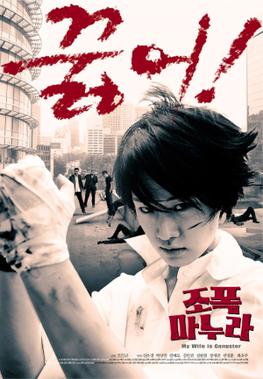 A 2001 comedy film with a good amount of action, My Wife is a Gangster is a fun Korean comedy movie to watch. It has Shin Eun-kyung and Park Sang-myeon as the lead role.
The story follows the life of Eun-jin (Shin Eun-kyung) who is a high-ranking member of a powerful Korean mafia family. Eun-jin made a promise to her terminally ill sister to get married before she passes away. In an attempt to find a guy who would marry her, a powerful gangster, she accidentally meets Kang Soo-il (Park Sang-myeon). Soo-il being a passive office worker is the complete opposite of her. When the two decide to get married, complications arise where she must keep her identity secret from her husband. Watch it for fun, action and comedy.
8. Sunny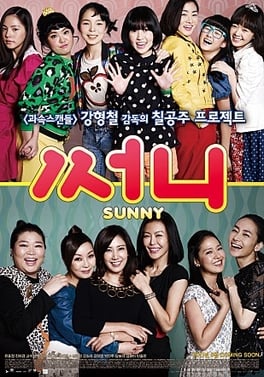 Although Sunny is one of the older Korean comedy movies but it has its fair share of accomplishments. It was released back in 2011 starring Shim Eun-kyung, Kang So-ra, Yoo Ho-jeong andJinHee-kyung. This movie is more of female-centric Korean comedy movies than the others on this list. Although it's a comedy film Sunny puts a huge focus on friendship and memories of childhood.
This movie revolves around a middle-aged woman, Im Na-mi. When she was in school, she had a group of friends consisting of six girls with the name of Sunny, this is where the title of the movie comes from. Then one day, the main character discovers that one of her group's members was dying of cancer. It is then that she decides to bring the group back together. The movie goes back from the past during her school days to the present where the main character is bringing the group together again.
9. Wedding Campaign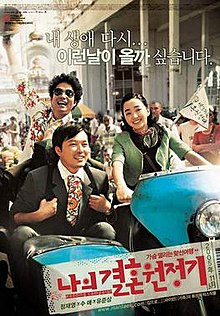 Wedding Campaign is a romantic comedy film starring Jung Jae-young, Soo Ae and Yoo Jun-sang. It saw its release in 2005 and if you are looking for good Korean comedy movies then it should be on your list. Although it's a Korean film, it is shot in Uzbekistan because of a big population of Koreans there and that's where the movie revolves around.
In Wedding Campaign, the lead male characters (Jung Jae-young and Yoo Jun-sang) travel to Uzbekistan to find wives from the local Korean population. The two male leads along with their matchmaker and translator Lara (Soo Ae), deals with the cultural differences and linguistic barriers between them and the locals. It is funny to see the leads trying to find a bride for themselves in a foreign place and that's where the comedy comes in.
10. Secret, Greatly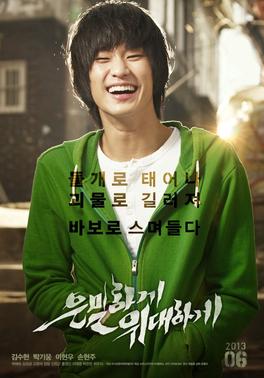 Our list of some of the best Korean comedy movies continues with Secretly, Greatly. It was released back in 2013. It is an action, drama based comedy film starring Kim Soo-hyun, Park Ki-woong and Lee Hyun-woo. Before you decide to delve into Secret, Greatly, keep in mind that it also deals with serious topics. In this film, North Korea sends one of their top spies to live as an undercover agent in South Korea as Dong-gu, a village idiot. The story revolves around Dong-gu as we see him doing unusual and mundane things. But after the death of Kim Jong-un, Dong-gu and two of his undercover spy friends gets trapped in the power struggle between the two countries.
Although most of the films in this list talk about South Korea, Secretly Greatly also talks about North Korea. Watch Secret Greatly to see how the trio of spies get their work done and what they do when things are not in their favour.