Kedarnath is a town in the state of Uttarakhand in India, and it is an important pilgrimage site for Hindus around the globe. The town is also one of the Char Dham pilgrimage sites, the others being Gangotri, Yamunotri and Badrinath. Uttarakhand is famously known as the "Devbhumi" or "Land of the Gods". Moreover, the Kedarnath temple is one of the twelve Jyotirlingas – the holiest Hindu shrines of Lord Shiva. Thus millions of devotees travel from Mumbai to Kedarnath every year.
Reaching Kedarnath is not difficult, although the trek that leads to the temple can be testing and a little tiring. Nevertheless, if you are an adventure addict, you are just going to love it. Aside from a vital religious significance, Kedarnath features unrivalled natural beauty. The alpine forests and snow-capped mountains create a new world altogether.
If you want to reach Kedarnath from Mumbai, you must know that Gaurikund is the last accessible road to Kedarnath. From there, you have to trek along the Himalayas. So if you are planning to visit Kedarnath this year in the Char Dham Yatra season, then this article will help you in your journey.
Mumbai to Kedarnath Distance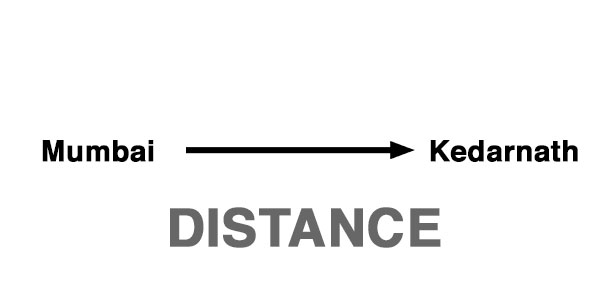 The distance from Mumbai to Kedarnath by air is 1,438 km.
Note: This distance only includes distance till Gaurikund.
The total distance from Mumbai to Kedarnath by road is 1,912 km.
Note: This distance includes the Kedarnath trek from Gaurikund in Rudraprayag, Uttarakhand, directly to the Kedarnath Temple.
Time from Mumbai to Kedarnath 
Travel time from Mumbai to Kedarnath by road is 31 hours and 33 minutes.
And it takes 20 hours and 42 minutes to travel from Mumbai to Kedarnath by train. But, of course, your total travel time may vary depending upon your train or bus speed or the vehicle you use.
How to Reach Kedarnath from Mumbai 
There are no direct buses, trains or flights from Mumbai to Kedarnath. However, there are multiple ways to reach Sonprayag. Once you reach Sonprayag, the Kedarnath temple is only 20 km away from the village.
By Air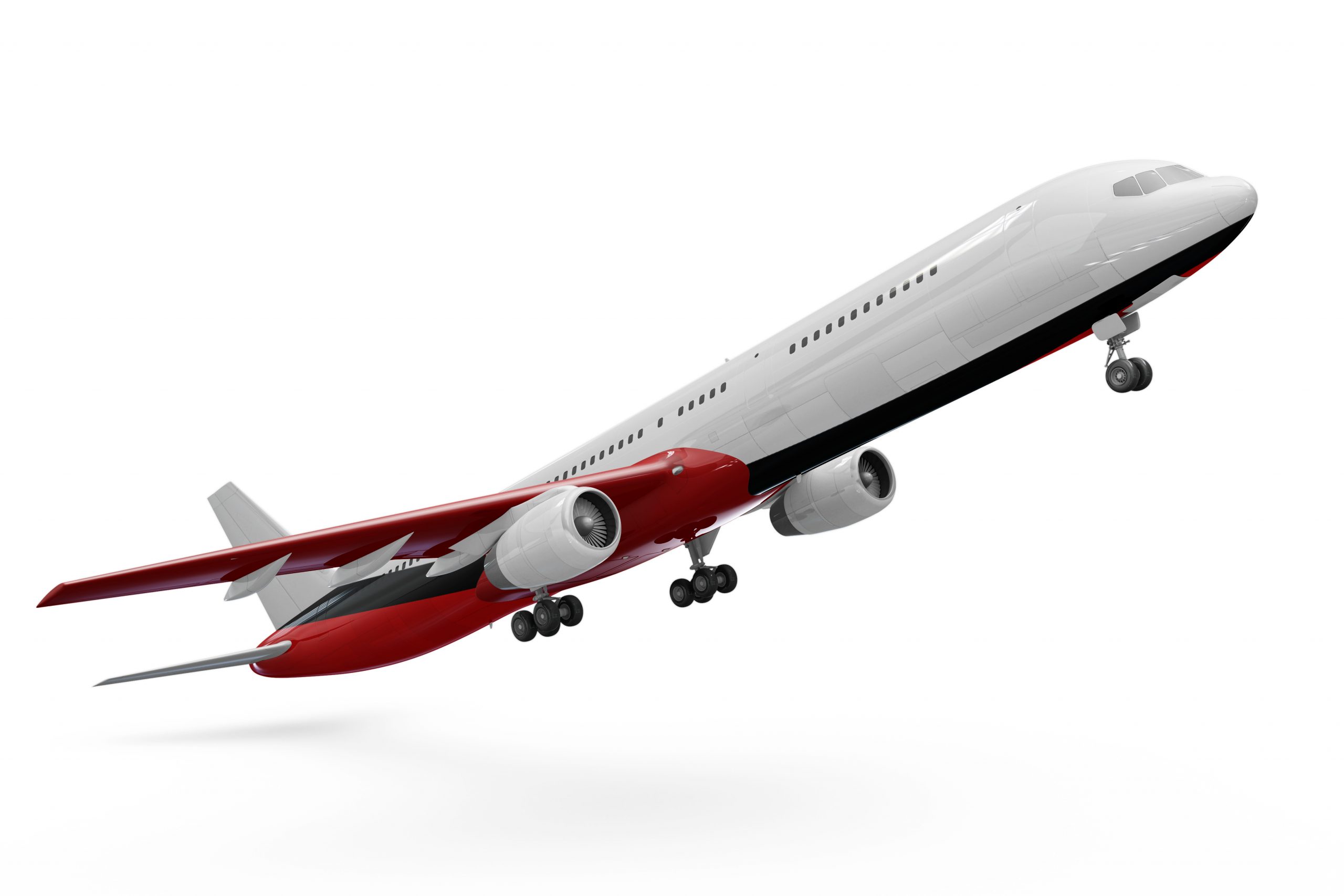 Kedarnath does not have an airport because of its weather and the hilly terrain. Therefore, there are no flights directly to the Kedarnath temple from Mumbai. The Jolly Grant Airport in Dehradun is the nearest airport to Kedarnath. Dehradun is approximately 250 km from the holy temple. Moreover, the Jolly Grant Airport is connected to the major metropolitan cities in India, including Mumbai, Chennai, Kolkata and New Delhi. So there are a number of flights which connect these cities to the remote area of Dehradun. The airport also provides various options to the tourists in terms of airlines, fares and timings. Nearly all the leading airlines have flights to Jolly Grant Airport.
Once you are in Dehradun, then you can choose from various modes of transportation. The tourists can also travel to Rishikesh, which is only 24 km away from the airport. Moreover, you can book a local transport and taxi online to Sonprayag. Indeed, the journey to Sonprayag is full of beautiful mountain ranges and the holy river Ganga flowing along the highway.
Usually, it is a 5 to 6-hour journey from the airport to Sonprayag. After reaching Gaurikund village just 5 km away from Sonprayag, the Kedarnath temple trek of 16 km begins.
By Train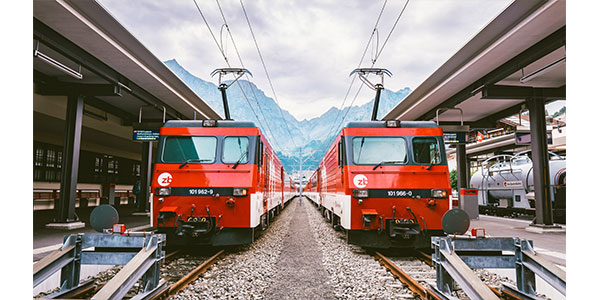 There is no direct train route from Mumbai to Kedarnath. Additionally, there is not a single railway station in Kedarnath. However, Rishikesh Railway station is one of the nearest railway stations to the village ( about 227 km away). Other railway stations near Kedarnath are Dehradun Railway Station ( about 266 km away ) and Haridwar Railway Station ( about 252 km ).
Besides, all these railway stations are well connected to almost all major cities in India, including Mumbai. Therefore you can choose trains as per your convenience to any of these stations.
You can book train tickets from the Indian Railways official website. Click here to book tickets.
Once you reach the railway station, there are several taxi and transport services to Gaurikund. So you can hire a taxi or take a mode of public transport. Now, after reaching Gaurikund, you have to walk 16 km to reach your destination.
By Road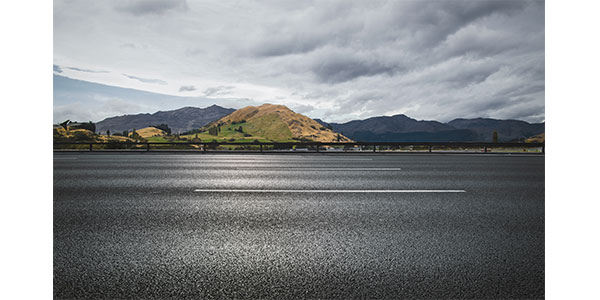 The distance between Mumbai to Kedarnath by road is about 1912 km. That is why it is not a suitable way to go to the beautiful village of Kedarnath, as it will be very tiring and challenging to drive that much distance.
The bus networks well connect Dehradun and Mumbai. Additionally, you can also take a bus directly to Rishikesh and Haridwar from the Mumbai bus station. Kedarnath is approximately 250 km away from all these cities.
Once in Dehradun, you can hire a taxi or take a bus to Gaurikund. Also, there are various buses to choose from, such as Volvo A/C, A/C sleeper, semi-sleeper buses and non-A/C sleeper buses. Moreover, you can also take a bus from Haridwar. The distance between Haridwar and Gaurikund is approximately 210 km, and it takes 5-6 hours to reach there.
In addition, you can also hire a cab online from Dehradun if you want to enjoy those beautiful Himalayan ranges. However, the charges vary according to the seating capacity and size of the car.
The Best Way To Reach Kedarnath 
It doesn't really matter whether you are travelling by road, air or train. Haridwar, Rishikesh and Dehradun are the prominent places from where you will start your journey into the hills.
Mumbai → Dehradun Airport → Sonprayag → Gaurikund → 16 km Trek to Kedarnath Temple
Also, remember that Gaurikund is the last accessible road to Kedarnath. Once you reach there, you have to walk about 16 km to reach the temple. Usually, a healthy adult takes about 6-7 hours to complete a 16 km trek. It may take more time according to your fitness.
Besides, if you don't want to walk the 16 km trek, there are some other options as well. Palanquins, horses and helicopter services are also available to reach the holy temple.
You may also enjoy our article on the Top 12 National Parks and Wildlife Sanctuaries in India. Click here to read.