Many stars start their career from TikTok and Instagram. As it is easy to use these platforms, it becomes easier for them to post videos and gain huge fan followings. In this article, we will talk about a celebrity and singer, Bella Poarch who started her journey in the industry by posting videos on Tik Tok.
Introduction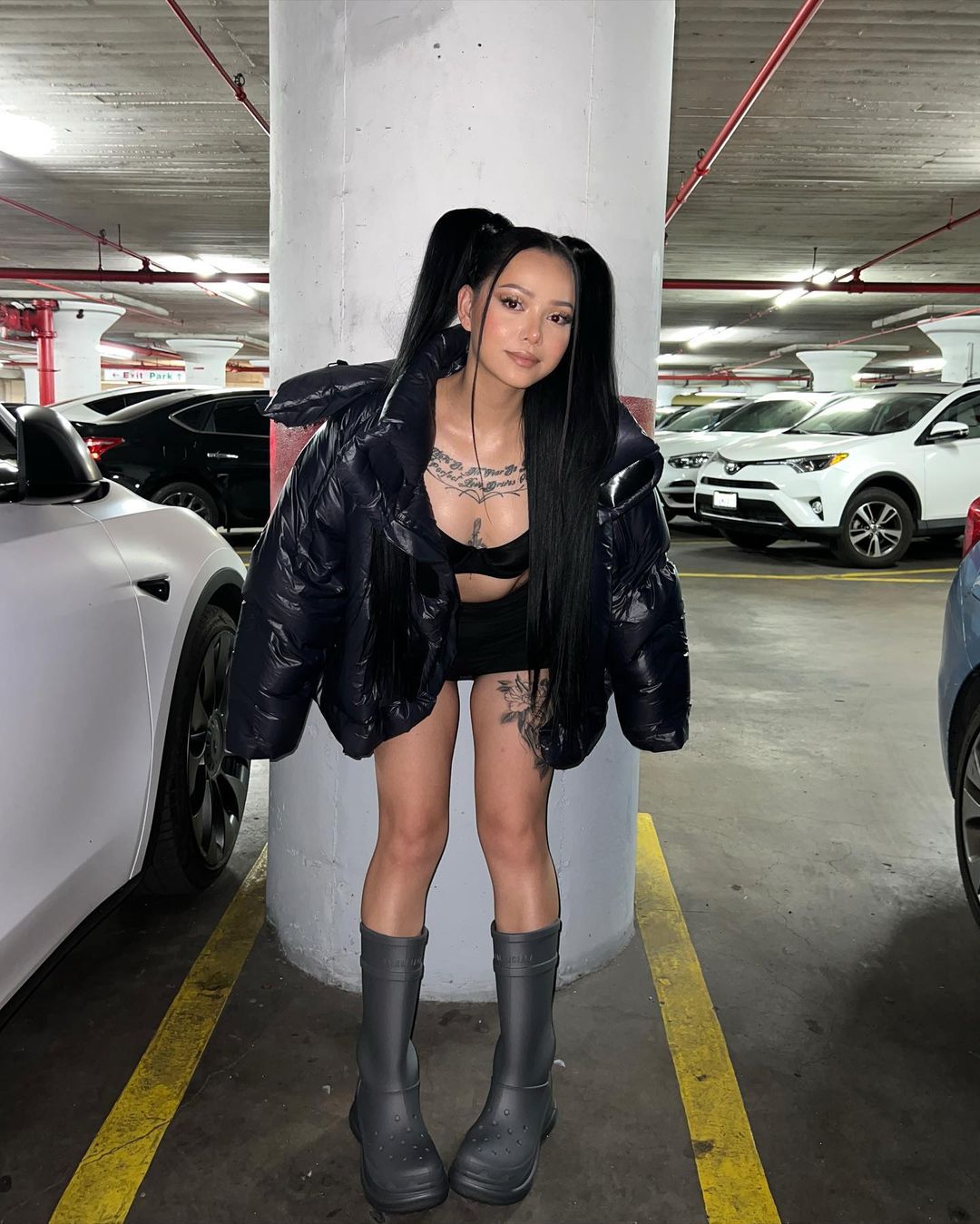 Bella Poarch is a Filipina-American social media personality and singer. She created the most liked video and posted it on Tiktok in which she lip-synced to the song "Soph Aspin Send" by British rapper Millie B. on 17th of August, 2020.
Bella Poarch – Early Life
Bella Poarch was born in the Philippines by her Filipino biological parents on the 9th of February, 1997. She is 25 years old presently. Bella was born into a Christian family. Until she was three years old, her grandmother raised her in the slums. After that her adoptive parents adopted her. Her adopted mother is Filipino and her adoptive father is a white American who worked for the US military.
Initially, Bella Poarch with her adoptive parents settled in Saudi Arabia but later on moved to the Philippines. In the interviews, Bella had mentioned that she and her adopted brother were heavily tortured and abused during their childhood until they joined the military. Bella says that her father was abusing her and her brother verbally and physically, while her mother ignored all these things. Her childhood didn't go well even after getting adopted.
Family
Bella's family information is not much available over the internet. From reports, it is known that Bella lived with her adoptive parents, brother, and two older sisters. Her family moved to San Francisco (except for her two older sisters) to live with her aunt for a while. But they had to move to Texas for her father's bypass surgery.
Bella Poarch – Personal life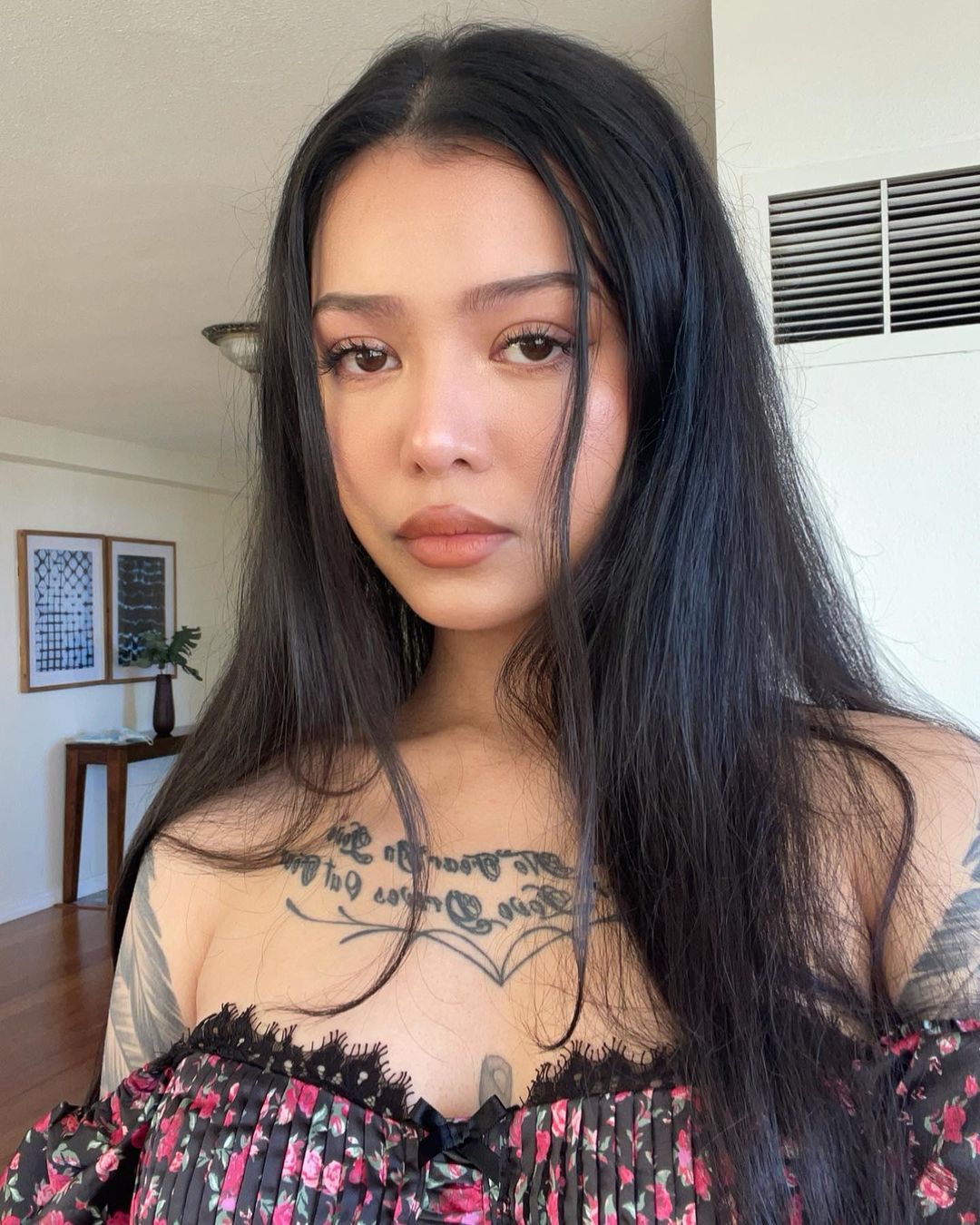 Due to the rise in crimes and hatred towards the Asian-American community, Bella Poarch has expressed her support publicly to join the fight against anti-Asian racism. She uploaded a video on Tik Tok talking about this issue on the 19th of March, 2021. During an interview with Vogue, Bella Poarch said that she can relate to this situation as she was also "treated differently" and "randomly attacked and abused" as a teen after her adoptive parents adopted her.
Bella Poarch was criticized for having a Rising Sun Flag tattoo that resembled a symbol of Japanese Imperialism. Some people said that this tattoo is offensive to East Asians and Southeast people. She had it immediately covered after listening to this in September 2020.
Boyfriend and Dating life
Bella Poarch's dating life is pretty private and insights regarding her dating life are not much known yet. From sources, it seems that she is currently single and is focusing on her career. Bella loves to maintain a low profile regarding her current dating life and past relationships.
Military life
Bella Poarch joined the US Navy as a veteran in 2015. She served for four years in Japan and Hawaii respectively.
Body Measurements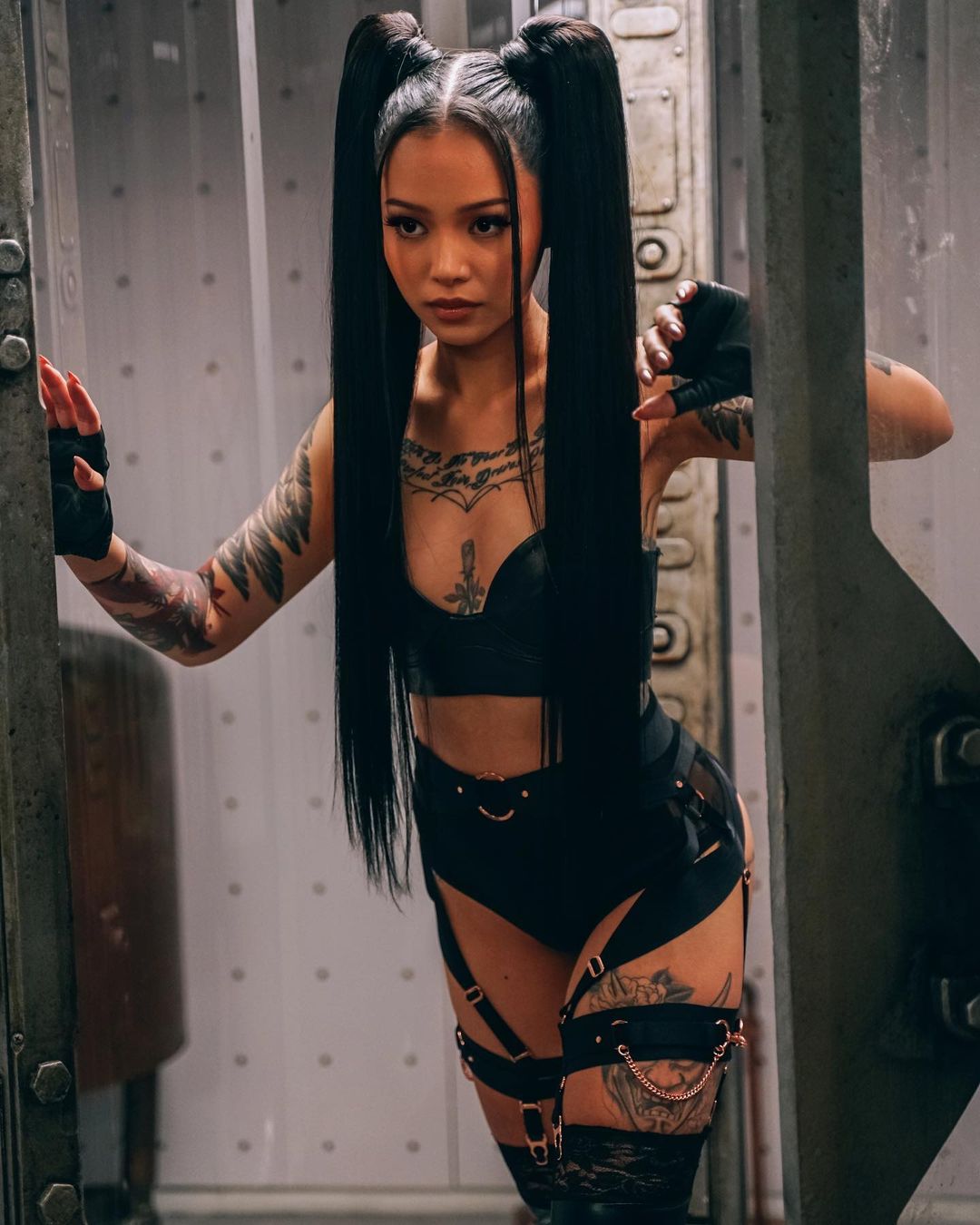 Bella Poarch's height is 5 feet 3 inches or 1.6 m or 160 cm. She weighs around 55 kgs or 121 lbs. Her body measurements are 28-23-35. Her bra cup size is 27B. Bella is a fitness freak and maintains her figure very well. She has gorgeous long black hair, beautiful dark brown eyes, and a fair complexion. Her shoe size is US 5.
Bella Poarch – Professional life
Tik Tok
Bella Poarch started her Tik Tok account in January 2020. She started posting gaming and cosplay videos on TikTok in April 2020. In August 2020, her lip-syncing video to the song "Sophie Aspin Send" went viral which gained her huge popularity. After creating a sensation on Tik Tok, Bella launched a YouTube channel and Twitter account within months.
Also, know the Top 10 Short Video Apps in India
Instagram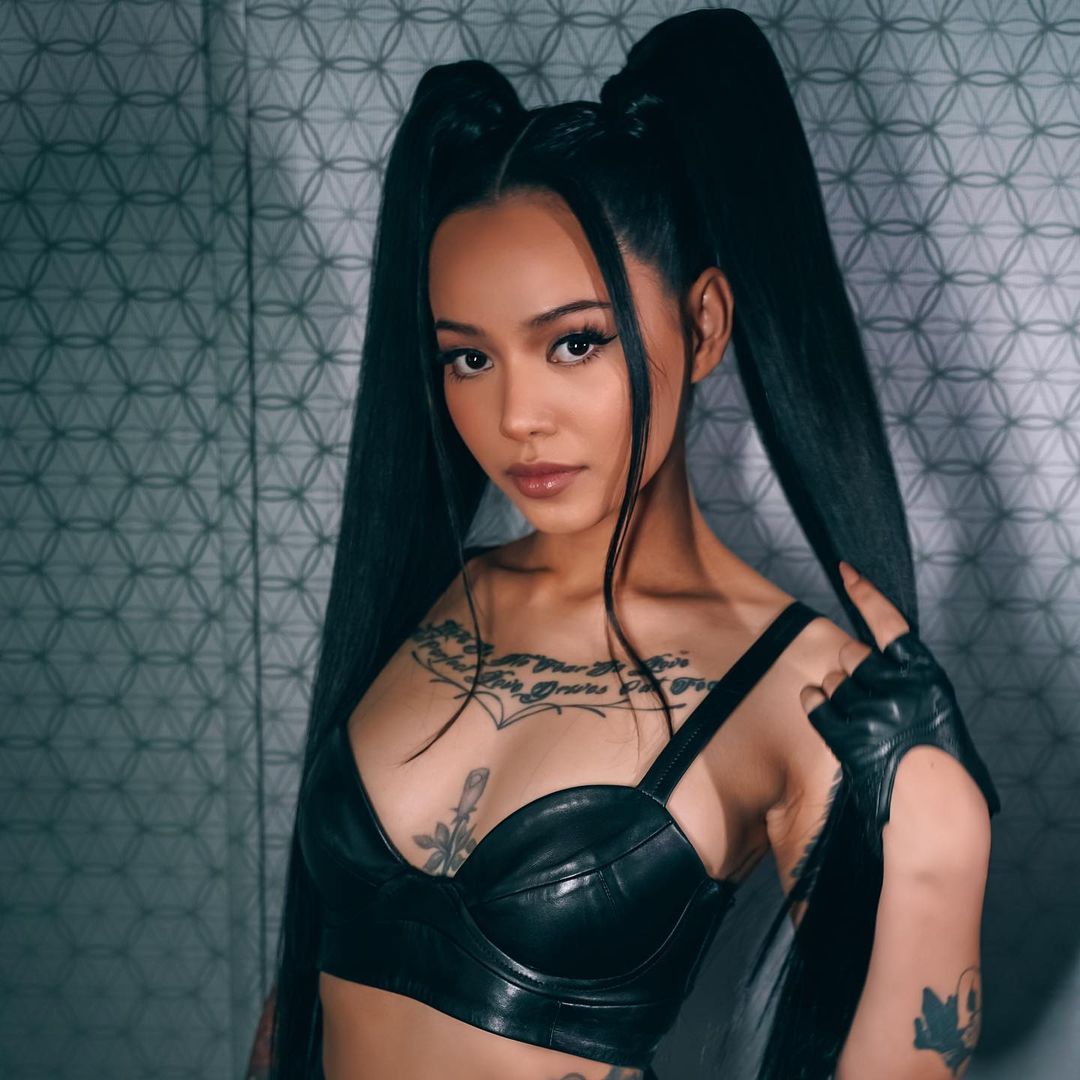 Bella Poarch opened her Instagram account in the year 2020. Her charming personality and gorgeous figure attracted many people to follow her. Currently, she has over 3 million followers on Instagram.
Singing career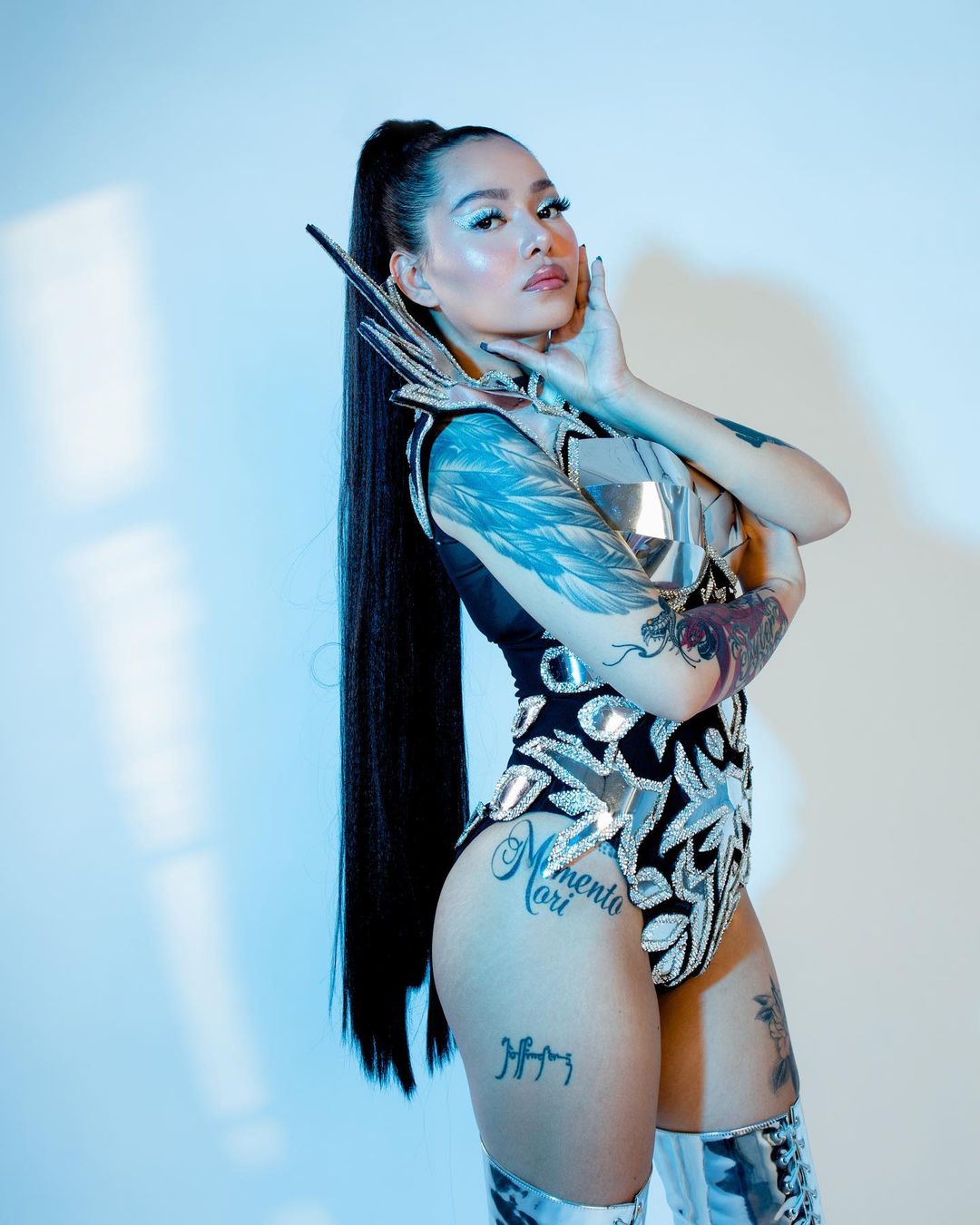 Bella Poarch released her debut single "Build a Bitch" on the 14th of May, 2021. This music streamed on many platforms. Billboard described this video as "An audacious, darkly comic slice of new-school pop". Bella Poarch and Daniel Virgil Maisonneuve created this music video together which gathered the attention of many. ZHC, Mia Khalifa, Bretman Rock and Valkyrie also got featured in this music video.
While interviewing for an episode of the 100 Thieves, titled "The CouRage and Nadeshot Show", Bella Poarch mentioned that this song dates back to her childhood days when she was abused. She even said that she wanted to be a singer since a kid.
Endorsements
Bella Poarch released a clothing line in 2020, named RIPDIP × Paca Collaboration. She is associated with her Alpaca stuffed toy. In December 2020, Bella grabbed the attention of two famous Esports organizations, named 100 Thieves and FaZe Clan. Furthermore, these organizations showed her as a live streamer and gamer at the time and as a content creator under their brands. She signed a deal with Warner Records in May 2021.
Bella Poarch – Net Worth
Bella Poarch is a famous TikTok star and known social media sensation. On Instagram, she shares videos and photos of fashion and her lifestyle. As estimated in 2021, Bella's net worth is around $200,000.
Interesting Facts about Bella Poarch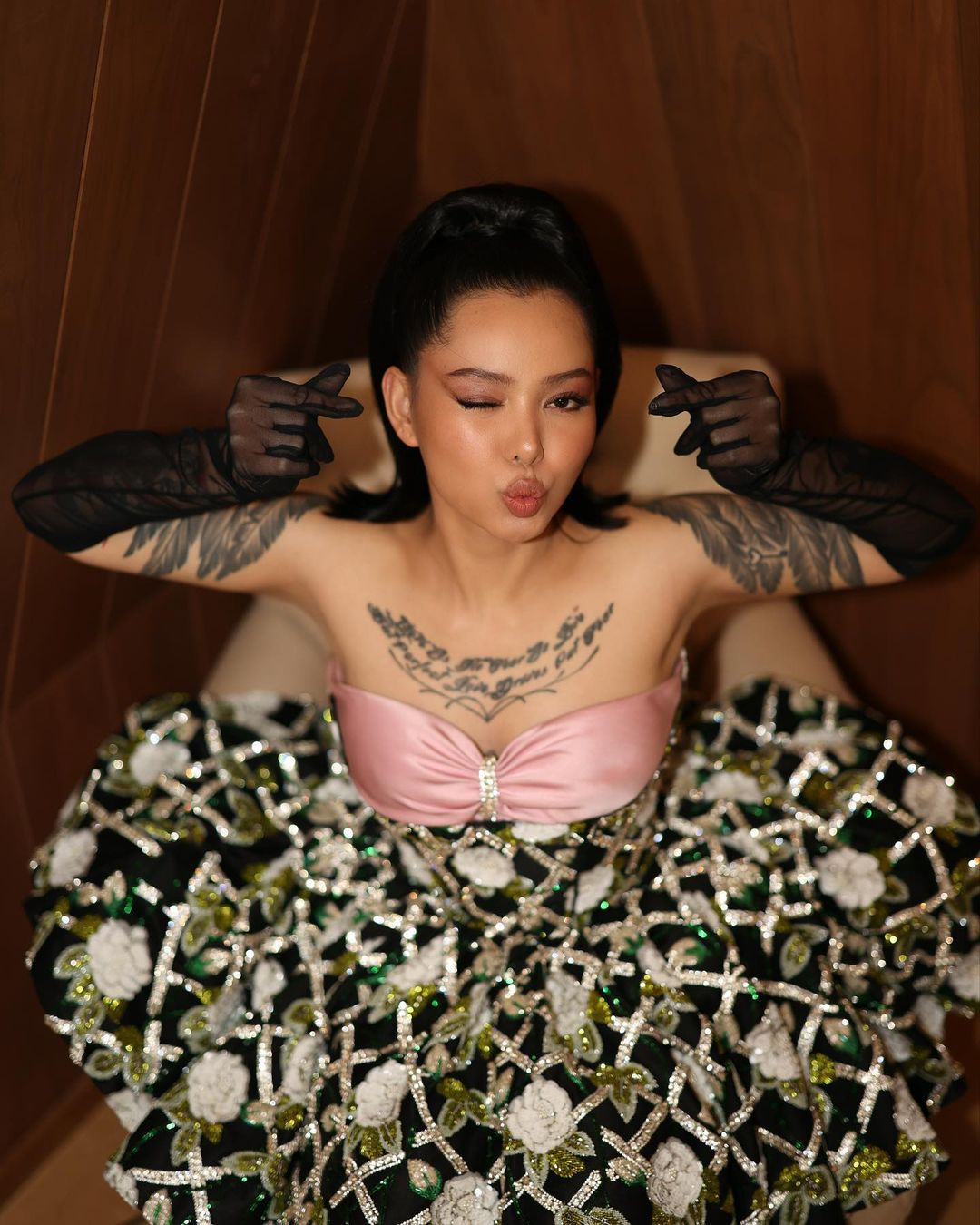 Bella's birth sign is Aquarius.
She is a tattoo lover and has several tattoos on her body.
Bella is currently residing in Los Angeles, US. She has also lived in Hawaii and Texas.
She is an avid pet lover.
Bella loves dancing, singing, and acting.
She is one of the most gossiped stars on YouTube and Instagram.
Bella's family stayed in the Philippines but later moved to the US when she was 13.
Her sources of income are not much known yet. Details on how much she has made so far are being found out by sources and will be made available very soon.
Her Instagram id is @bella.poarch.
Conclusion
More details about Bella Poarch are being found out and more information regarding her family and dating life will be made available very soon. Famous social media platforms make people reach heights and create famous sensations.