HSG is the abbreviation for Hysterosalpingogram. HSG or Hysterosalpingography is an X-ray test to outline the internal shape of the uterus and show whether the fallopian tubes are blocked. In HSG, a thin tube is threaded through the cervix and vagina, and a substance known as contrast material is injected into the uterus. Also, medicine and surgery costs in India are very low in comparison to foreign countries. So, the HSG test price is not very high in Chandigarh.
Blocked fallopian tubes are the cause of infertility in 25%-35% of people with ovaries. If you're experiencing conception challenges, a hysterosalpingogram (HSG) may be one of the first tools a reproductive endocrinologist (REI) will use better to understand the cause of infertility in people with ovaries. This nifty five-minute X-ray exam helps doctors pinpoint if the fallopian tubes are blocked.
HSG Test Locations in Chandigarh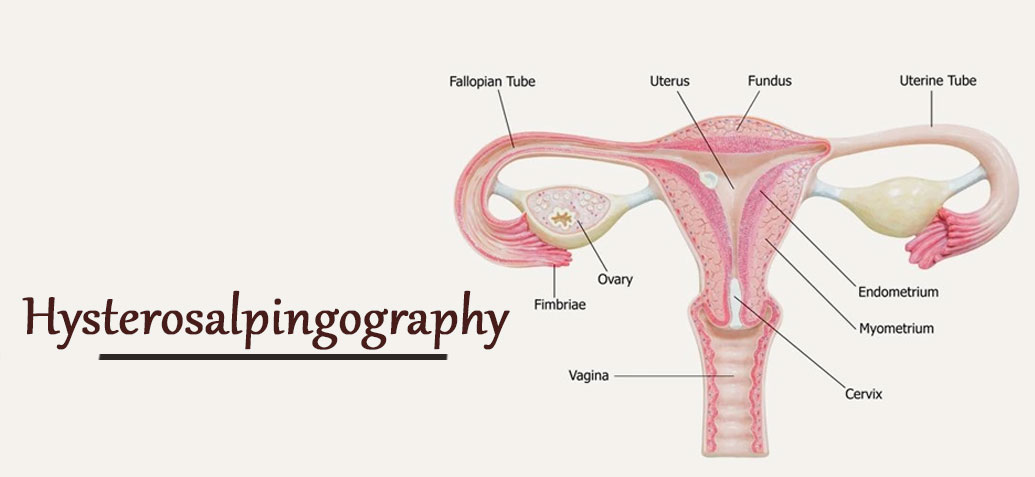 HSG Test Locations In Chandigarh 
HEALTH CENTRE 
LOCATION 
PRICE 

Health Care Clinical Laboratory 

#1760 Industry Area, Phase 2, Ram Darbar, Chandigarh

2,600 INR 

Panchavati Diagnostic Centre

Inner Market, Sector 20, Chandigarh 

2,400 INR 

HSG Test Centre 

Sector 47-D, Chandigarh 

2,500 INR 

Tricity Healthcare Diagnostic Centre 

Near HDFC Bank, Sector 47, Chandigarh

1,900 INR 

SRL Lab Chandigarh 

Sector 11 D, Sarangpur, Chandigarh

2,300 INR 

The Dynamic Diagnostics 

Sector 20 C, Chandigarh 

2,450 INR 

Panchkula Welfare Trust 

No.14, Mansa Devi Complex, Sector 4, Chandigarh – 134109

1,850 INR  
You can have an HSG test in any healthcare center or hospital in Chandigarh. In addition, there are several governments and private centers where you can have any medical test. Obviously, HSG Test price depends upon several factors such as inflation rate, is it a public or private institution, etc. Here are some of the places where you can have this test in Chandigarh.
HSG Test Price
Of course, HSG test price depends upon various factors. For example, it will cost more in a private hospital than a government hospital, and inflation rates, etc. The test price varies from 1,800 INR to 3,400 INR in Chandigarh.
 HSG Test Process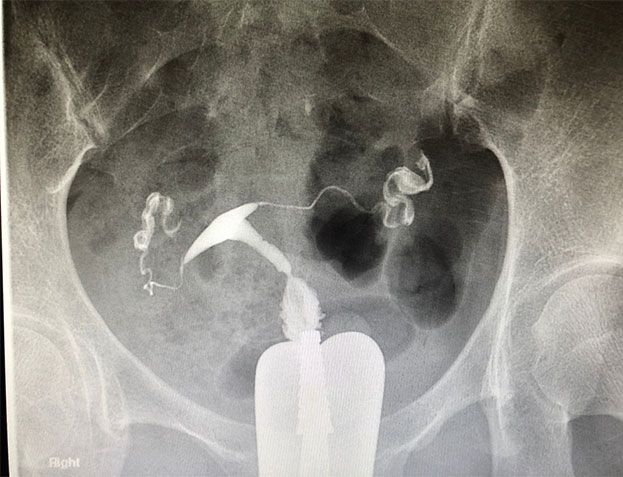 An HSG test is usually done in a radiology lab and takes between 10 and 30 minutes.
Your doctor will insert a speculum into your vagina (like when you have a Pap smear) and then place a thin plastic tube inside your cervix that will lead to your uterus and fallopian tubes. The doctors will inject a special dye through the plastic tube. The dye should fill your uterus and fallopian tubes and spill out of each fallopian tube.
Next, x-rays will be taken, and your doctor can evaluate your uterus and fallopian tubes.
When should you take the test? 
You're experiencing challenges with getting pregnant or infertility.
Your doctor is worried that you may have a hydrosalpinx, which is a buildup of fluid or dilation of the tube because of blockage or damage.
You had a tubal ligation operation (aka getting your "tubes tied") and want to make certain it was successful.
You may also like our article on What is the difference between IVF and Test Tube Baby? Click here to read.