We all love vintage styles, and driving gloves are certainly on our list of things that make life worthwhile. However, leather driving gloves are more than just a fashion statement. Driving gloves can typically be categorized into two categories, i.e. professional driving gloves and casual driving gloves. The difference between these two categories is pretty obvious. Professional driving gloves generally are more expensive, provide superior grip, and are fireproof. And they are for people who like taking their cars on the track regularly or who compete in driving events. On the other hand, casual driving gloves are for motor-heads or motoring enthusiasts.
Although, many women and men have started wearing them just because they're pleasingly stylish and also useful in other applications. Driving gloves are great, malleable and light gloves to wear during summer, spring and fall; when lined, bulky, thick gloves are both uncomfortable and impractical. Nevertheless, they're excellent for shopping, chilly strolls, bike rides, and driving.
What to look for in Driving Gloves? 
When you go out to buy a driving glove for yourself, look for products:-
With high-quality materials.
Good grip, flexibility and breathability.
With at least one year warranty.
And touchscreen functionality. (Gloves made with a conductive material, allowing them to absorb the current produced by touchscreen devices. It works just like a bare finger and helps you operate any appliance with gloves on.)
Best Driving Gloves for Men and Women  
Royal Enfield – Urban Hustler Gloves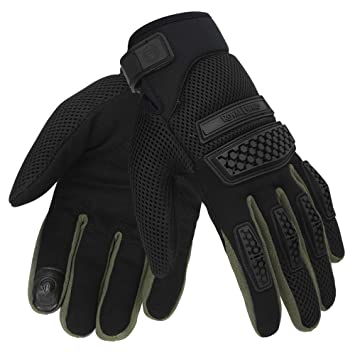 If you like to ride on your bike during winters, try the Royal Enfield – Urban Hustler Gloves. It is one of the best driving gloves for men and women in India. These gloves come in three different colours and five different sizes.
Features 
100% Polyester Air Mesh
Microsuede for better grip.
Comes with a TPR strap to keep it from slipping.
Flexible, comfortable and soft with the stretch panels.
Consists of a 3mm rubber sponge for palm grip.
These gloves are ventilated and breathable with air mesh material for heat control.
Solid and sturdy due to TPR protection.
2. Pratt and Hart Traditional Driving Gloves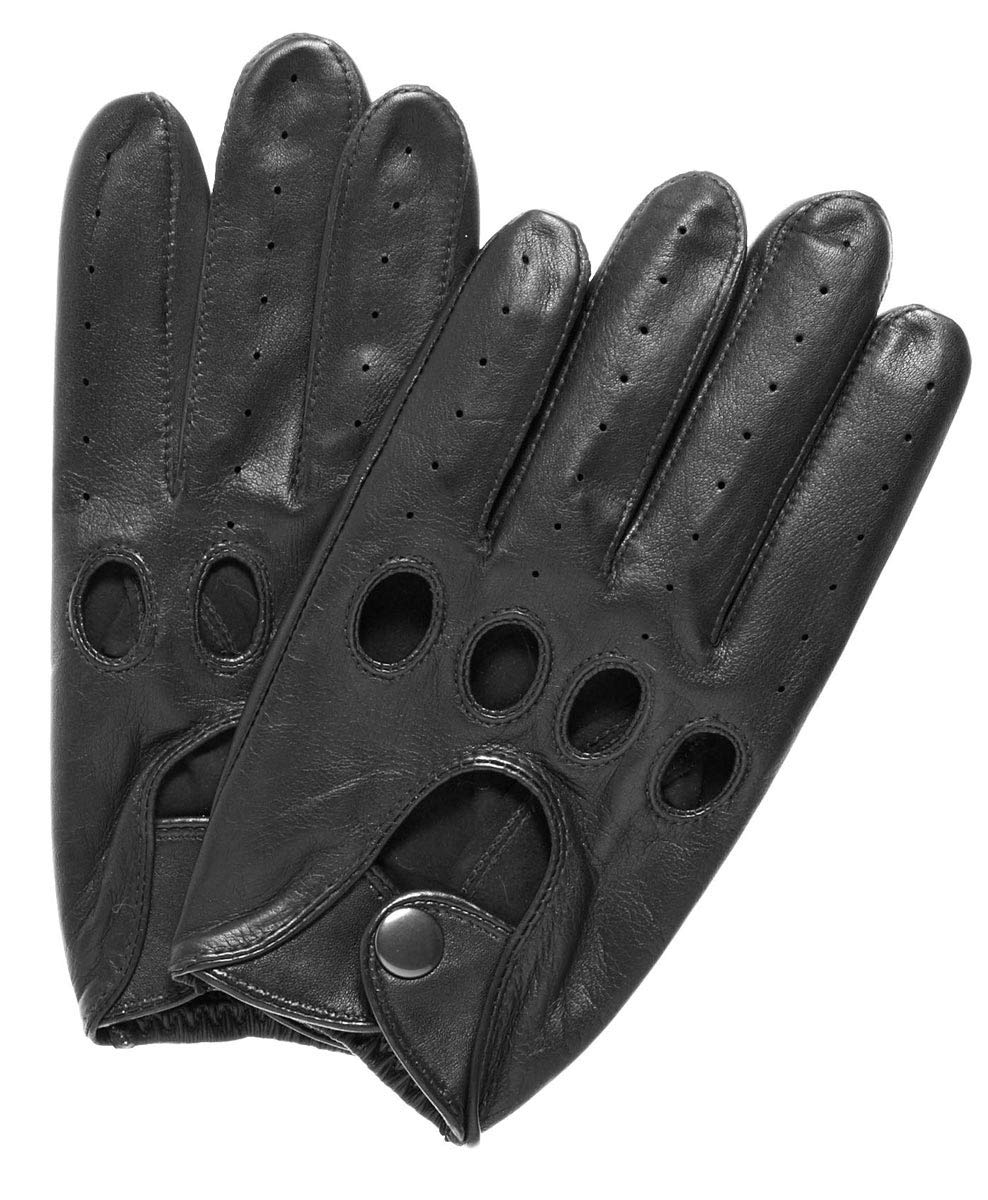 These driving gloves are designed to give you a better grip and are made of fine-grained leather. The Pratt and Hart Driving Gloves are a bit expensive but believe us; they are worth every penny of yours. They come in two different colours and six different sizes.
Features 
Classic styling with finger vents and knuckle holes provide added comfort.
A snug wrist closure ensures nothing but pure exhilaration.
Made with fine-grain leather.
Stay warm while using your tablet, smartphone or other touchscreen devices.
Finger vents for air circulation and breathability.
No lining.
Elastic at the wrist for a great and comfortable fit.
These gloves come in proper packaging.
Made with good quality leather and other materials.
 3. ELMA Winter Leather Gloves for Men & Women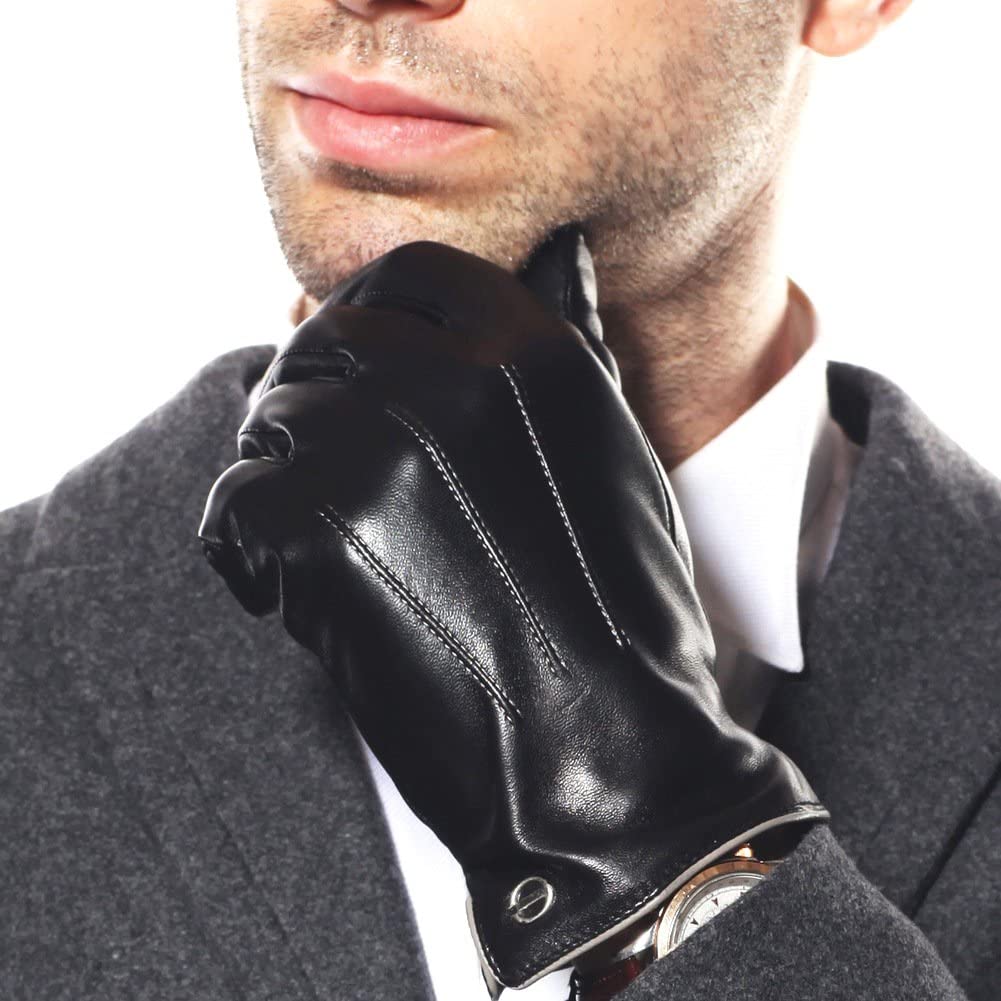 These incredible unisex driving gloves for women and men are made to complement nearly any outfit. The ELMA Winter Leather Gloves provide a stylish look while you're driving your Ducati or BMW. Made from high-quality Hairsheep leather, these gloves are exceptionally soft, shiny and smooth and offer a great deal of elasticity. They come in three different sizes and two colours.
Features 
Fleece Lining is made of 100% polyester. So, it's much thicker than cashmere. Also, this material lasts longer than wool or cashmere.
The fine hair of Hairsheep leaves no markings resulting in shiny and smooth leather. Preferred for its natural elasticity and strength, hair sheep leather is considered the best leather for gloves.
In addition, these gloves have a slip-resistant design, providing an excellent fit and grip at the steering wheel.
No need to take your gloves off when using a GPS or your phone. These gloves come with Touch Screen Technology.
4. Riparo Motorsports Genuine Leather Mesh Driving Gloves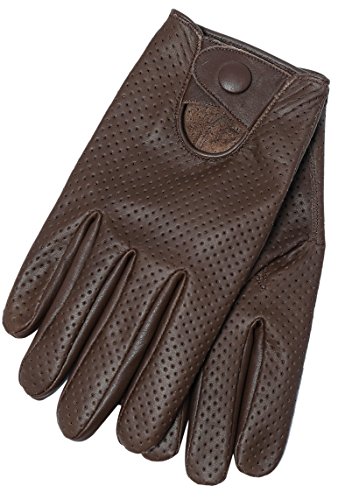 If you are into genuine leather, give Riparo Motorsports Driving Gloves a try. These gloves are handmade from genuine leather, and they come in four different colours. Riparo gloves have the features and quality you would expect from a pair of premium gloves. If you have large or tiny hands, these gloves are perfect for you, as they are available in various sizes.
Features 
Perforated leather.
Mesh lining.
Genuine leather gloves.
Wrist strap with snap button.
Soft and supple leather with a snap closure on the wrist strap.
5. Royal Enfield – Summer Riding Women's Gloves 
Make the most of your summers with the Summer Riding Women's Gloves. Airy and light, these driving gloves ensure sufficient comfort and ventilation during long rides around the city. In addition, these gloves are touch compatible that allows you to interact with your phone easily. They come in three different colours – red, blue and yellow.
Features
Perforated leather ensures breathability and keeps your hand airy and dry when riding.
Cuff length fit.
Made of 100% leather for corrosion resistance. Touchscreen technology allows you to use your phone without taking them off.
Also, these gloves come with pre-curved fingers that offer additional comfort.
High-density foam inserts on palms protect your hand and wrist.
A wrap-around strap on the wrist provides a zero-displacement fit.
Additionally, they include dots of silicone bonded to the leather that ensures a good grip.
6. Sankuu Men's Winter Black Leather Gloves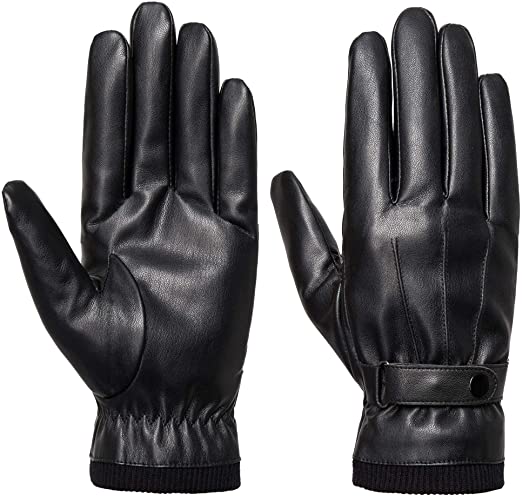 Looking for a pair of protective and stylish driving gloves? Try Sankuu Men's Winter Black Leather Gloves that are versatile and can be worn while running, cycling, driving, and other outdoor activities. They come in six different sizes, from small to X-large.
Features 
Made of polyurethane leather which is very easy to clean and is water-resistant.
The inner fleece is comfortable and soft that gives an authentic feel to your skin.
Moreover, the snap closure allows you to adjust the size of your wrist and makes these gloves windproof.
Provides multiple uses from driving to hiking.
Adjustable to any wrist size.
Easy to maintain.
And it comes with touchscreen technology which allows you to use your phone and other digital devices without taking them off.
Snap closure to prevent falling off.
You may also like our article on the Best Loafer Shoes for Men. Click here to read.