Headphones are very dear to us. Especially for music lovers who can't spend a free minute without listening to music. Deciding on which type Of headphones to buy which will last for more than a few years and has a high-quality sound system, is important. Brand or high-quality headphones are costly but worth the money. Researching about headphones before buying can be a headache because there are tons of different brands of headphones and even if we leave the brand topic, the headphones themselves are divided into different types. This gets overwhelming for us. Because, if you are set on buying high-quality headphones then you are about to invest a nice amount of money and if you are ready to do this then it is only fair to have proper knowledge of the best open-back headphones.
Discussing several brands of headphones is a tough task but we can narrow it down and talk about the two widely used types of headphones. These are – open back and closed-back headphones. These two headphones know how to set the perfect surrounding for you to relish the music.
Trying to decide between these headphones is not easy. Before deciding you should know every benefit and drawback of each. And then decide which one of them will benefit you the most.
Do locations matter while choosing headphones?
Where are you going to listen to music the most?

Will you use the headphones at home? Or while working? Will you use the headphones on the way back home? While driving?

Locations make a difference, so think about this before buying a headphone.
How do you listen to your music?
The 'how' is an important question too.

Maybe you want to escape from reality and listen to music in a quiet place to cherish the melodies.

Or to immerse yourself in music you prefer to listen alone.

Some people use headphones while working to reduce stress and at the same time listening without disturbing others.
Before you sink your hard-earned money buying headphones, it is better to know the benefits and drawbacks of the same. We know what closed-back headphones are and most of us probably use one. These are the earphones or headphones we mostly see in advertisements and then buy them. Closed-back headphones entirely cover your ear leaving no space for air or for sound to travel beyond the headphones. 
But what about the less advertised headphone? The one which is on the verge of getting Internationally popular but for now is not so popular enough that every one of us knows or has seen what open-back headphones look like. What if it is better than closed-back headphones? Can it be possible that these headphones will match your preferences more?
What are open-back headphones?
Open-back headphones, the name is self-explanatory. It is simple, which means the back part of your headphones will be open. That sounds interesting but how does it work? Think of open-back headphones as opposite to closed-back headphones.
The strong point of closed-back headphones is their power to isolate the outside noise and capture the music created by headphones inside the shell, not allowing it to travel outside the headphones.

And the strong point in open-back headphones is in drastic contrast with the strong point of closed-back headphones.

The perforated or holes in the back of the headphones allow air and sound to travel in and out of the headphones without any hindrance.
The listening experience in open-back headphones
While closed-back headphones believe in isolating you from the outside noises so that you can easily drown yourself in the sound of music only, this is not what open-back headphones believe. You will have an idea of the sounds around you as well as of the sounds coming from your headphones, these are open-back headphones. 
Why should you use open-back headphones?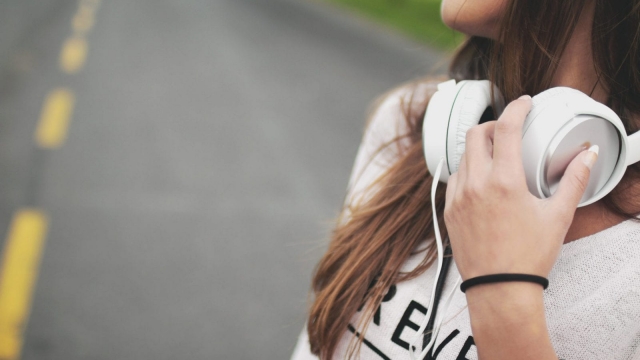 Most of us, if not all of us, have gotten used to the comfort and design of closed-back headphones. This will be the result if we use them our entire life. Users of closed-back headphones are used to the 'getting lost in the music' type of feelings. The world doesn't exist for them when they wear headphones over their head. Unequivocally, for them, the idea of sound leaking into or from the headphones might sound awful, it is just because they are not used to hearing any other noise while listening to music.
But, open-back headphones could prove to be the best purchase you will make, how would you know if you don't even try.

The benefit of designing the back with holes or cuts, mainly horizontal, is being aware of your surroundings.

You will feel like you have space, space enough to carry the melodies of music as well as of the world together.

If you use open-back headphones, then you won't be that typical  'music lover' who gets so deep into music that they accidentally bump with others, embarrassing themselves.

Or even worse, what if you isolate yourself so much that you don't hear the frantic honks of the car behind or in front of you!  We all know what a terrible and unimaginable accident these are! 

Being a music lover is okay but one should not get madly engrossed in it.

So, it is better, especially if you are outside, to use open-back headphones. You will know what's happening around you and then your actions will be as if you are roaming around without wearing headphones.

Closed-back headphones will take you to the music studio where you will listen to the music without any disruptions.

But, in open-back headphones, the band or the singer will be right in front of you at your place, singing their songs along with the world, and the quality is like you are hearing the music directly from the singer and not through headphones, with this type of quality and awareness of the surroundings, it is no less than a free concert for you! 

The openness and knowledge of the fact that the music is living with you and not inside you, is what makes the open-back headphones a serious choice for listeners looking to maximize their enjoyment listening to music at home or alone.
10 Best Open Back Headphones
We have talked about everything there is to know about open-back headphones. Let's know what are the top 10 open-back headphones?
AKG MODEL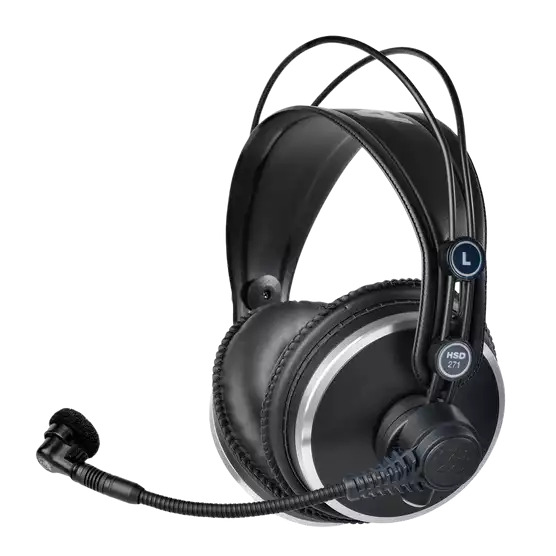 It is one of the most popular headphones in the open back category.

And on top of that, it is a bit cheaper than the other headphones. So, if you want to score on the model and price topic, this headphone is the one for you.

Super quality with affordable rates is a combination to drool for.

AKG K 240 MkII is a model that has amazing quality, adjustable headbands, solid bass, and most important- a detachable cable. A perfect headphone it is.
Philips Fidelio X2HR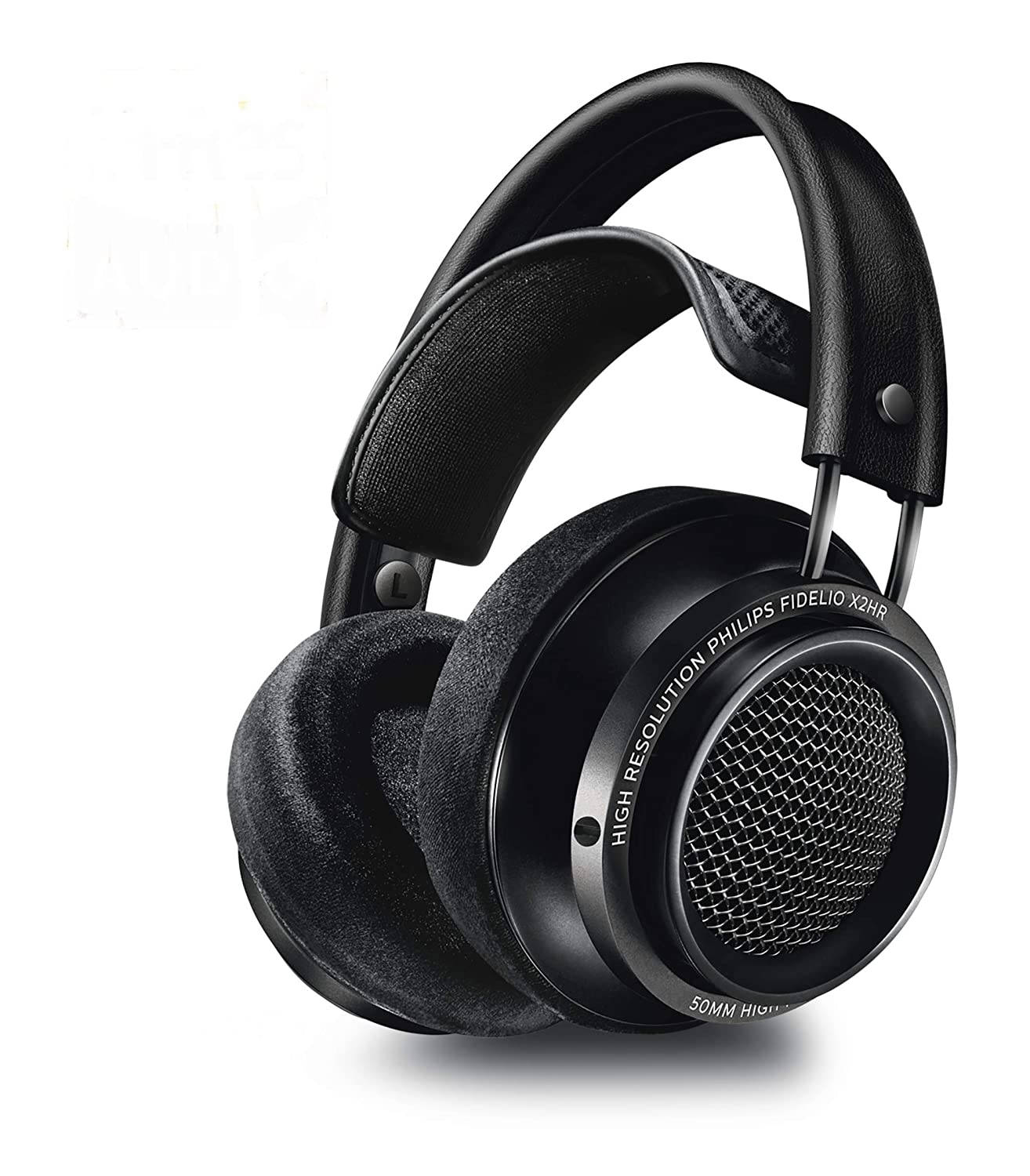 Take this into consideration if you want the best open-back headphones.

This is the type of headphones that will last for a long time if you take care of them.

It is built with a very strong metal that will last for quite a long.

Also comes with a 50mm neodymium driver.

These drivers are tilted at 15 degrees, trying their best to reach the precision point of the human ear. This is something worth trying.

It also has a 3D mesh that covers your head completely in a comfortable way.

These headphones are made with leather, something that never disappoints us.

Leather is a good thing if you are wearing your headphones for a long time and you want to avoid the heavy pain that comes with the headphones. 

Popular for its comfortable and long-lasting structure.
HiFiMan HE-400
Hifiman is a name, all headphones lovers are familiar with.

The popularity is constantly increasing and is one of the best open-back headphones.

And the compliments this company gets for high quality, make us curious to try this, for once.

The range of frequency they follow is broad enough to deliver top-notch quality music.

Broad frequency means pretty loud sound, a plus point.

The drivers are flawlessly built and will fit your head perfectly.

Engulfs your head and ears with the sound, the reason why it is one of the most comfortable companies of headphones.

Although is a perfect fit for every location, try not to use them while travelling, considering how big they are it will be a trouble to use them.

It will feel like carrying a giant metal on your head if you use them continuously for hours.
Audio-Technica ATH-R70x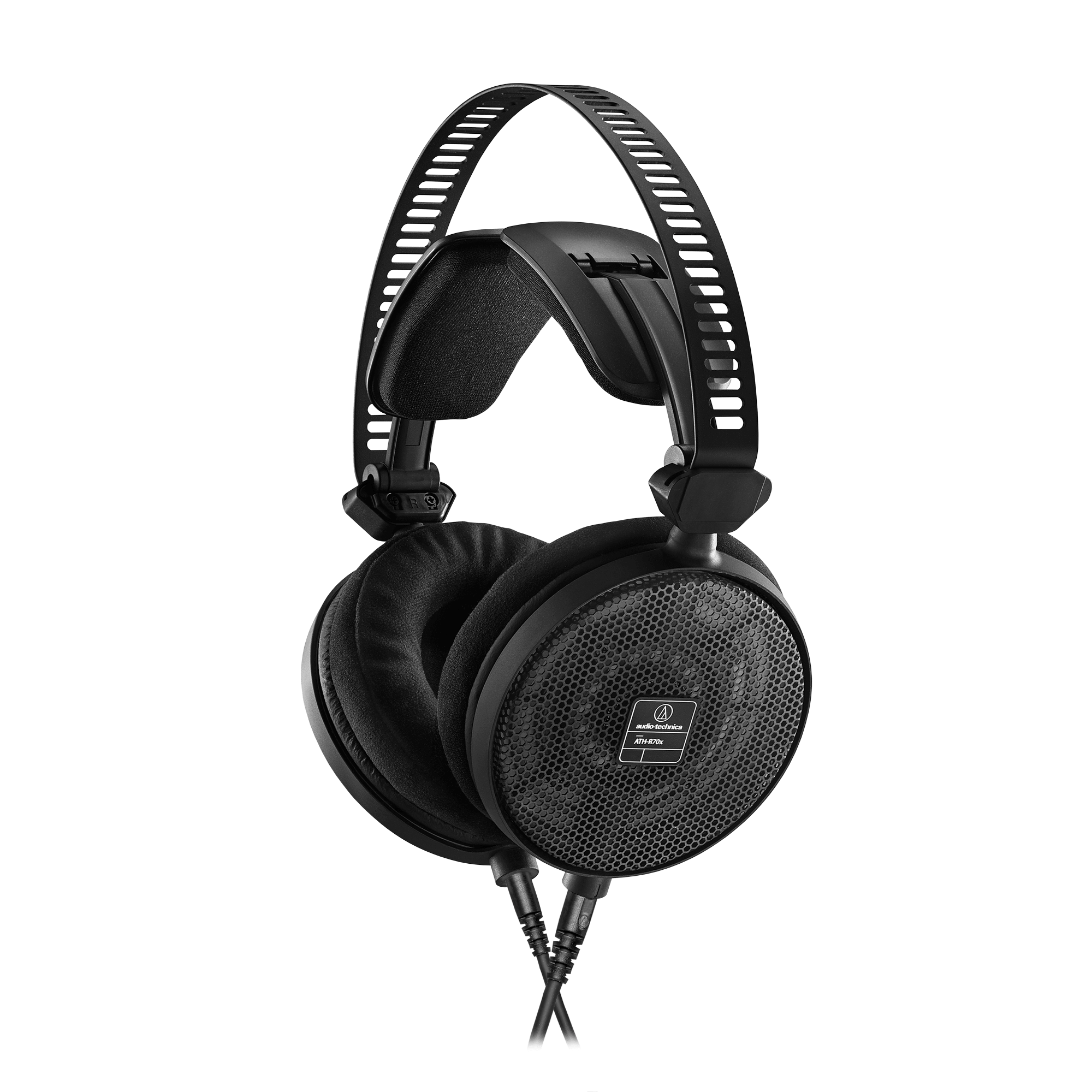 Recently announced open-back headphones, which means all the features will be new and updated.

Even after using it for hours, you will not feel uncomfortable because of the 3D wing support system.

And the one feature everyone is a fan of is the dual-sided detachable cables!

What adds to the attractiveness of the headphones is their honeycomb mesh build structures, which they all have.

The sound quality is so natural that you will feel like living in the music world.

Since the launch date, they haven't got a single negative review and now it is very famous among the headphone markets.
Sony MDR MA900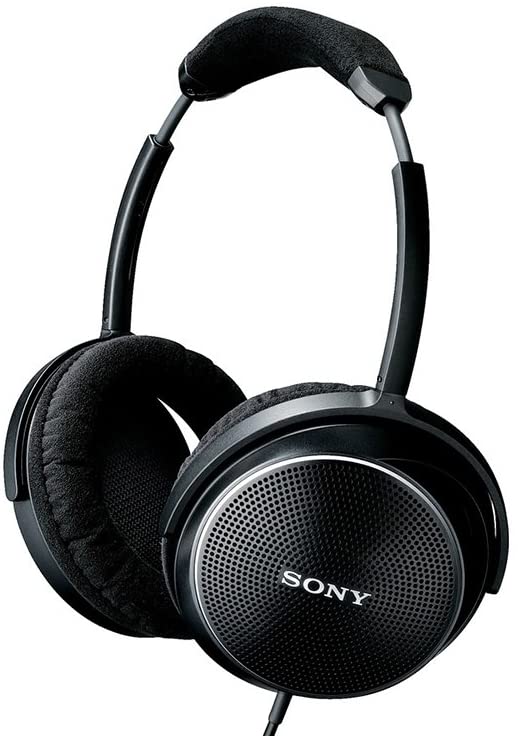 These headphones are known for their standard and simple designs.

Nothing fancy or attractive enough to show off. Just plain simple, sorted headphones.

Many listeners prefer buying these because of how comfortable it gets to use them with their less complicated designs.

Produces Perfect sound that feels like home.

Because of the high quality and affordable prices, these headphones are the priority of many music lovers.

Grab these budget-friendly headphones and we all know Sony never disappoints when it comes to the longevity of the headphones.
Also, know about the Most Durable Headphones in the Market Right Now.
Shure SRH1840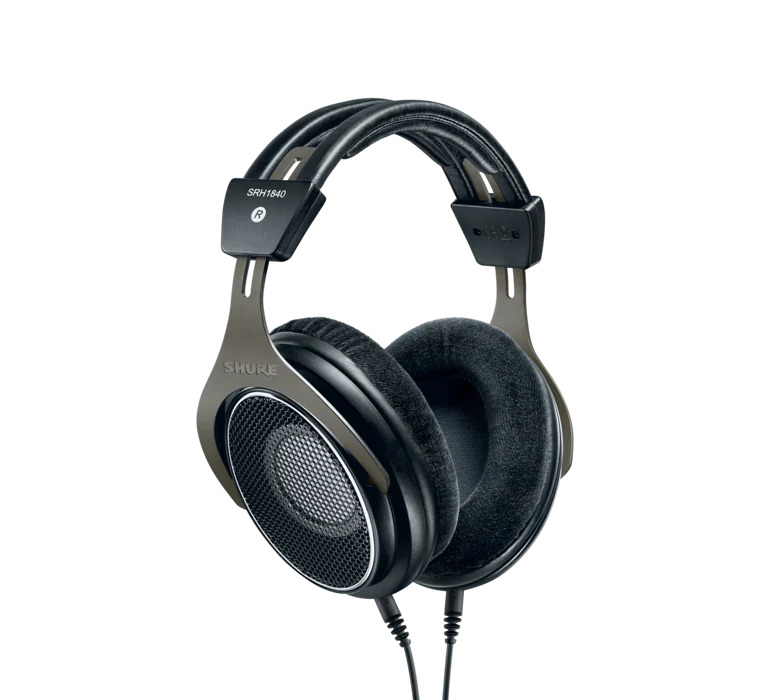 Shure is a very common company among the listeners.

If you have a craze for headphones, then you must have heard of the name Shure.

It is because their headphones are pretty solid and are on the market for years, earning the trust of their consumers.

They have a dual exit cable on both the side. A dream of many headphone users.

The pads are replaceable. Change them according to your comfort.

And the most important, the quality they have. There is a probability that the sound quality feature is what keeps the consumers hooked to the headphones.

They also come with extra cables, if the original ones get damaged, and a threaded adapter.

The new model this company has launched is going to drown all the other open-back headphones in the market.

The model is perfect in every possible way.

If you have money, don't hesitate to buy this. Every penny you spent, will be worth it.
Audio-Technica ATH-AD700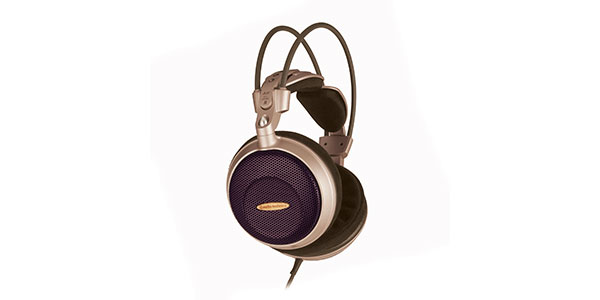 The users of these headphones have said that – you will get obsessed with them once you get a taste of how simple and perfect they are.

 The honeycomb casing with adjustable wings is what makes them flawlessly build, comfortable headsets for the users.

Users are more than happy with the quality these headphones produce.

And the frequency is distributed in a way that quality never wavers.

The drivers are pretty large compared to others, 53mm.

The pads are made of velvet and velvet means super comfy headphones.

This headphone has been out for a while and is one of the best open-back headphones.
Sennheiser HD 600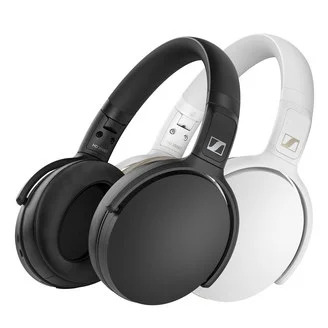 This HD model never backed down from the list of best open-back headphones, and they deserve to be on the list.

Everyone knows about these headphones and their popularity is getting higher and higher as the number of users increases.

The only concerning thing is the price.

They are costly, but the features and high quality they have is worth it.

This comfortable fit is covered in an aluminium coil, with an increase in its durability, .

Detachable cables with metal mesh are a plus point of this amazing headphone.

They are constantly a hit on the market, rightly deserve.
AKG K 701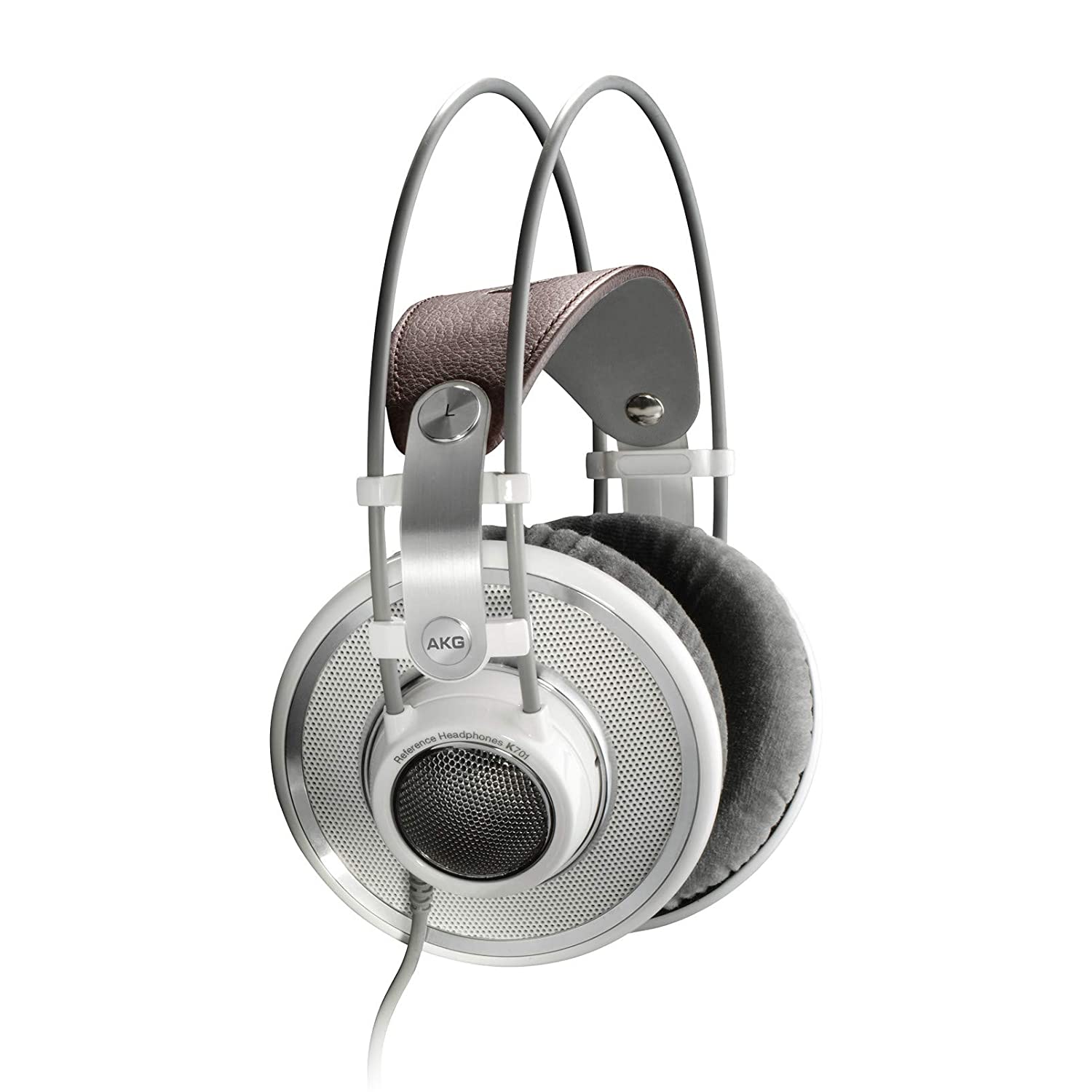 If you want to stick to your budget then this will be a perfect purchase for you.

They are mostly promoted for DJs but it is best for general use also.

Whatever there is that makes a headphone perfect, they have all of them.

Perfectly distributed frequency, a solid build, adjustable wings and pads, detachable cables, and a 3D form ear pad. All these at affordable prices!

AKG is a brand name you can trust, so if you can't afford to buy the HD model, go for this and you will not be disappointed.
Beyerdynamic DT-990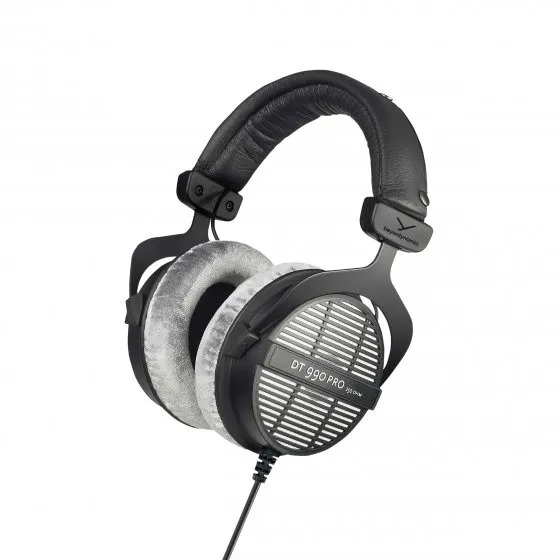 These headphones top the list of best open-back headphones available today.

The main reason is that the users can't seem to stop boasting about these headphones, once they bought them.

The quality is something the music lovers crave for.

The frequency range is superb.

If you have extra cash, just go for it.

The beautiful reviews will give you confidence before investing your money in this.

The headbands are made of super soft pads and you won't get uncomfortable even after using them for hours.

 The users even said that the pads are so soft that they could use them as pillows!

One of the best open-back headphones so far in the market.