If you throw a stone at a random group of people, it will likely hit an anime lover. That's how widespread they are. It is like they have formed a group of anime lovers, talking about their favourite movies, anime couples, series, characters, completely obsessed. Just like a cult–not literally!
But this craze is justified too, nobody finds it weird, by nobody, it means those who don't watch anime because somewhere at the back of their mind they agree with the anime lover's favourite statement 'just watch it for once, you will get obsessed too'. The language barrier was never a problem for those who are truly in love with anime.
Wide range of genres anime covers
Think of any genre–and you will get a perfectly made anime based on that. From romance to action to suspense to thriller, movie directors grab the genre, eat it up nicely, and produce a film or movie that reflects the genre selected brilliantly. Disappointing their fans was never an option for them, it doesn't matter if the directors or producers have to work extra hard, they will do it, to release high-quality anime that will leave their fans hanging on to the storyline even after the movie/series ends.
Humans are never stable, especially when it comes to the mood they want to be in, we are just unpredictable creatures who are not sure of the feelings they want to feel at a particular time. Maybe we want to cry a little, maybe we just need an adrenaline rush from suspense or thriller movies, or maybe we want love, in whatever way possible, by watching romantic movies.
No doubt, we take hours deciding on what kind of movies to watch, because they are the deciding factor of the mood we will be in, the whole day. But this uncertain nature of ours was never a problem for the anime makers because they have created the best to best anime in all genres that are available out there.
Anime makers have not left even a single genre out, no matter how rare or unusual it is. So, anime lovers, even if you are not one, can find whatever genre they want to watch in anime, there won't be any need for you to search somewhere else, anime will provide you with everything you want.
Romance Anime
People's taste in romantic tv-shows and movies comes in all forms. Some people like old school romances, some like rom-com, and for some people happy endings are a must, and for others, a little crying is not an issue. Whatever it is, you can find all of these in anime, sometimes in one show or movie. There is a romantic anime out there for almost everyone, with anime couples that will, for sure, steal your heart. If you want sweet romance with a twist of humour, you will get an anime on this too, or if you want emotional romance, you will find an anime, or even if it is an action romance, you will get one. Each of these anime will keep you hooked to your seat with its beautiful, heart-touching stories and an equally, if not more, beautiful anime couple.
The characters are written so beautifully, that we won't, not even for once, feel like the anime couples are not real. With a perfect amount Of chemistry, romance, understanding, communication, compatibility, and the most important in anime–the perfect height difference between the anime couple, these all give life to the characters. It is like we are in that anime's romantic world–just as side characters, but still! 
The attraction and interaction between them feel way too real, now we know why. These anime are addictive. Not only romance but in all kinds of genres, the anime is made with only one thing in mind–perfectionism–then getting addicted to them is justified because they feel mysteriously real.
Anime couples
People say the 'book couples' are the only best couples–yes, they are, but not counting anime couples is not fair. Watch a romantic anime, and you will know the maximum level of cuteness a couple can achieve. These cute anime couples are the reason why many people still believe in pure romance. Romance is a topic that anime and manga makers will never stop pursuing because it will be a foolish Step if they stop making romantic animes considering how they have millions of fans–in the romance genre alone. Romance is still alive and welcomed with open arms in the anime world.
Ask any anime lover, and they will tell you exactly this–that how they love seeing main characters getting along after starting their bond with fights and misunderstandings but now have become an amazing couple with love stories that amazes them with love, kindness, sweetness, and deep passion. Enemies to lovers–is what people like more and is what anime makers focus on more.
Why do many people prefer romance genres over other genres?
One of the best feelings is snuggling up on the sofa after a long and hard day, drinking your coffee, with some of the best, top-notch romantic anime playing on your tv with equally amazing anime couples and stories that will, for sure, put a smile on your face.
One thing that anime makers closely follow is that they don't make anime couples actually end up with each other, even though their chemistry is so much that it is oozing out of the screen to our hearts, still, it is a trend or people are liking it, whatever it is, it is a common trope in which couples don't end up with one another. Whether it be due to the anime cutting off before the manga's end, like in Ao Haru Ride, or the manga and anime simply ending with the couple continuing their game of cat and mouse, like with The Wallflower, it is quite common for couples in anime and shojo(targetted at teenage female demographic)to not end up with one another.
 Love is in the air! , you will start believing this once you watch an anime with cute anime couples doing cute couple things.
These heart-touching romantic stories will force us(nicely) to develop a liking towards pairings of characters, shipping them or wishing they would become a couple.

These anime couples make humans crave for relationships exactly like them—that's how impactful and powerful they are.

If you are going to watch romantic anime stories, be ready to experience a rollercoaster of emotions—happy to cry either tears of joy or sadness to laughing, all these in just an hour, or if it is a series then—daily!
Best Anime Couples with Romantic Love Stories
Below are some of the best anime couples that stole our hearts and refused to give them back!

Kurisu and Okabe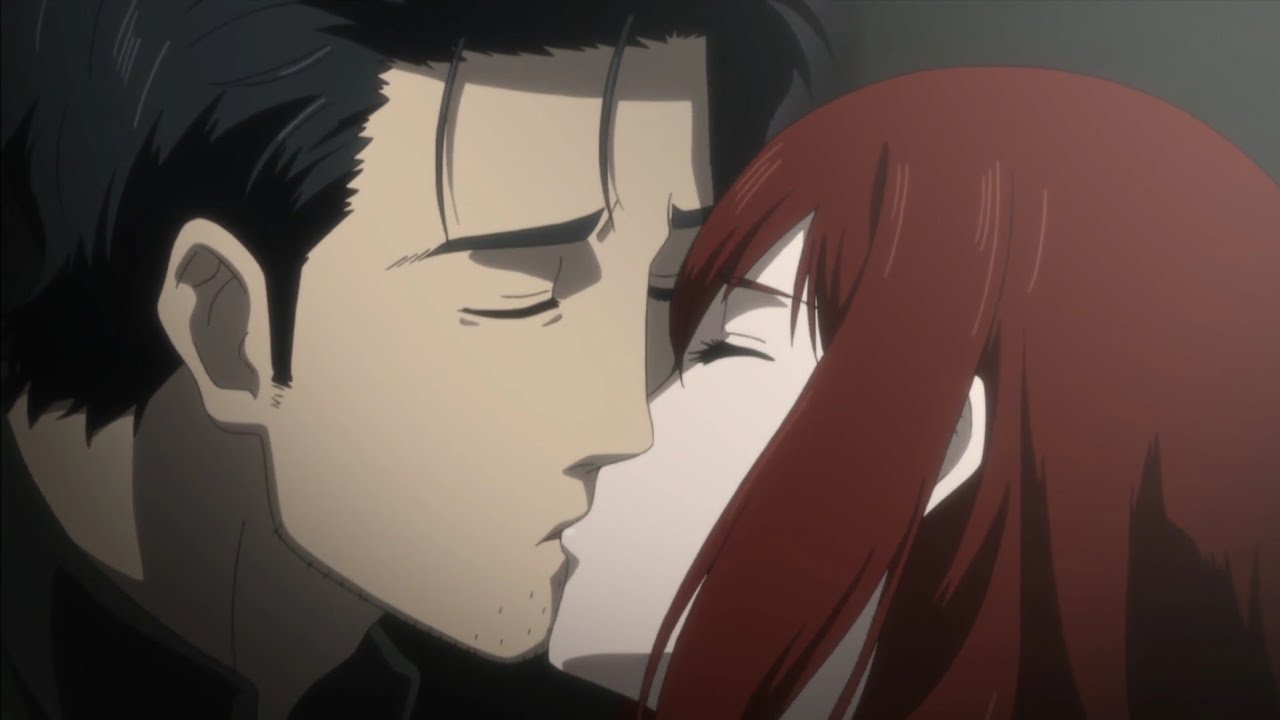 This couple will surely elicit an aww feeling in us. That's how cute they are. Those who have already watched it, I am sure, won't mind watching it again–to experience the amazing romance story all over again, and those who are going to watch it for the first time will congratulate themselves for selecting this amazing Steins; Gate.
Kurisu and Okabe are focused heavily on destiny and fate, like how Shakespeare writes–if two people are meant to be they will end up with each other, no matter the circumstances.

True love can transcend time and space, and fate will bring two people together, that's how this cute anime couple ended up with each other.

Makise Kurisu and Okabe Rintaro are the perfect examples of if it is meant to be it will be.

In the world of science and time travel, they still managed to love each other unconditionally.

 Stein's; Gate is known for its beautiful storytelling that involves a group of friends/lab members who discover the ability to send text messages to the past.

Makise Kurisu, a scientist who was in Japan for a conference, accidentally meets up with Okabe, she is saved by a text and soon connects with him over their mutual love for science.

Even though they start out bickering with each other but in the end, they connect, even though fate and multiple worldlines try to stop them.
Yuuri and Viktor (YOI)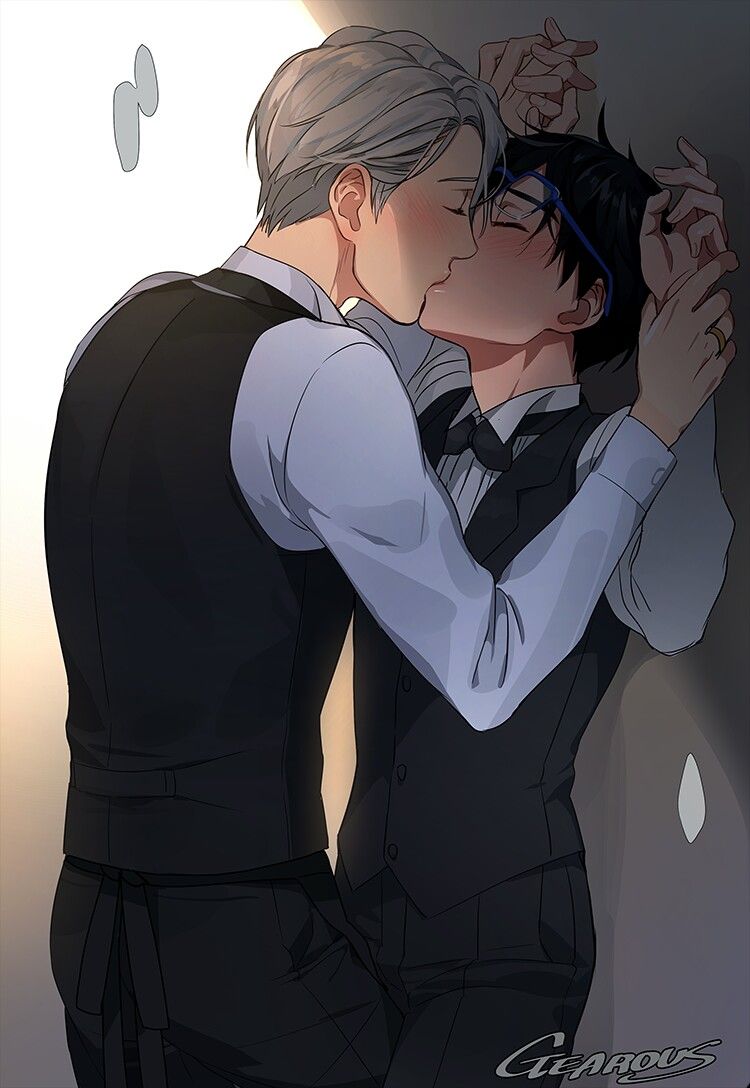 Don't have to think twice before giving them the title of 'historic couple'.
Yuuri and Viktor (YOI) is a sports anime but the presence of this couple makes it romantic enough.

This homosexual relationship was presented so beautifully–the pairing is a realistic representation of an LGTBQ relationship that doesn't seem forced.

You can tell by their little actions through the show that they care for each other a lot.

Victor gives Yuri confidence to face the world and Victor needs Yuri to function properly, in short, they both can't live without each other.
Risa Koizumi & Otani (Lovely Complex)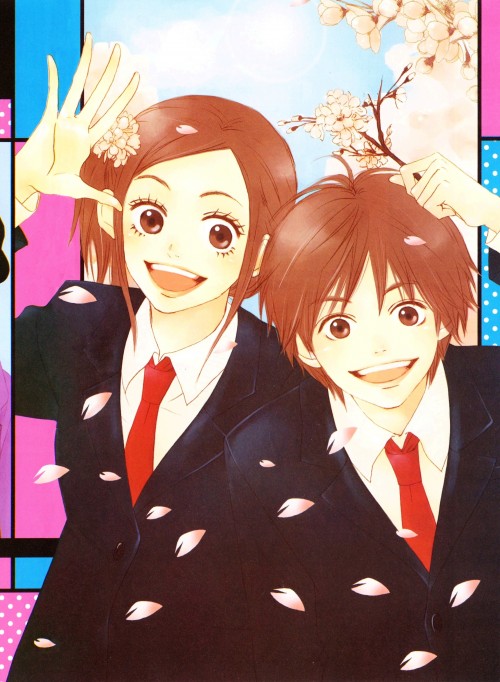 You know, how couples are, especially in anime? The boys are always way taller than the girls. That's how usually it is but not with this amazing couple. Going against sets of societal rules and expectations shows us what a 'good couple' should look like.
In the case of Risa and Otani, height was a factor that made this couple–an amazing couple.

Risa is the tallest girl in the class while Otani is the shortest boy.

This hilarious couple complements each other in every way possible.

Risa develops a crush on Otani despite their height difference and slowly their romantic story starts making them an amazing anime couple.
Edward and Winry (FMA: Brotherhood)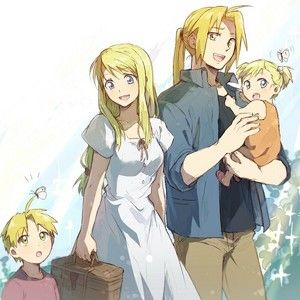 Edward decided to travel the world to become a master of alchemy. This anime shows us how romance can bloom even in serious parts of the world.

Winry, a mechanic with a charming personality was there for Ed from happy to tough times.

This long series perfectly shows their feelings for each other which eventually leads to a proposal.
Ryuuji Takasu & Taiga Aisaka (Toradora)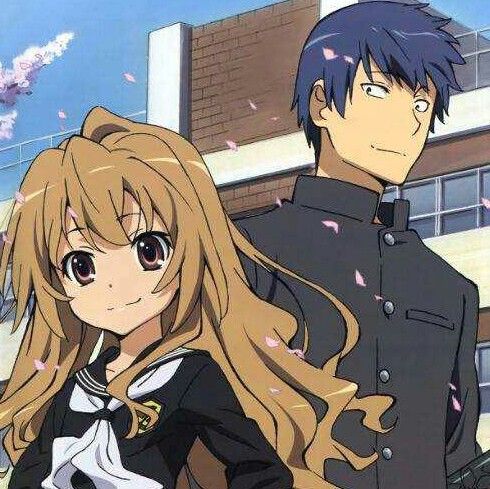 They are one of the favourite couples in rom-com anime. 
Ryuuji, a high school boy, with a serious and 'don't mess with me' look, connects with small and feisty Taiga.

 Even though the starting of this couple was not on good terms, they never gave up on each other.

Ryuuji tries his best to befriend Taiga and take care of her, eventually warming up.

Their relationship is sweet, adorable, and overall gives out relationship goals vibe.
Also, know about the Best Netflix Original Anime Series to Watch.
Banri Tada & Koko Kaga (Golden Time)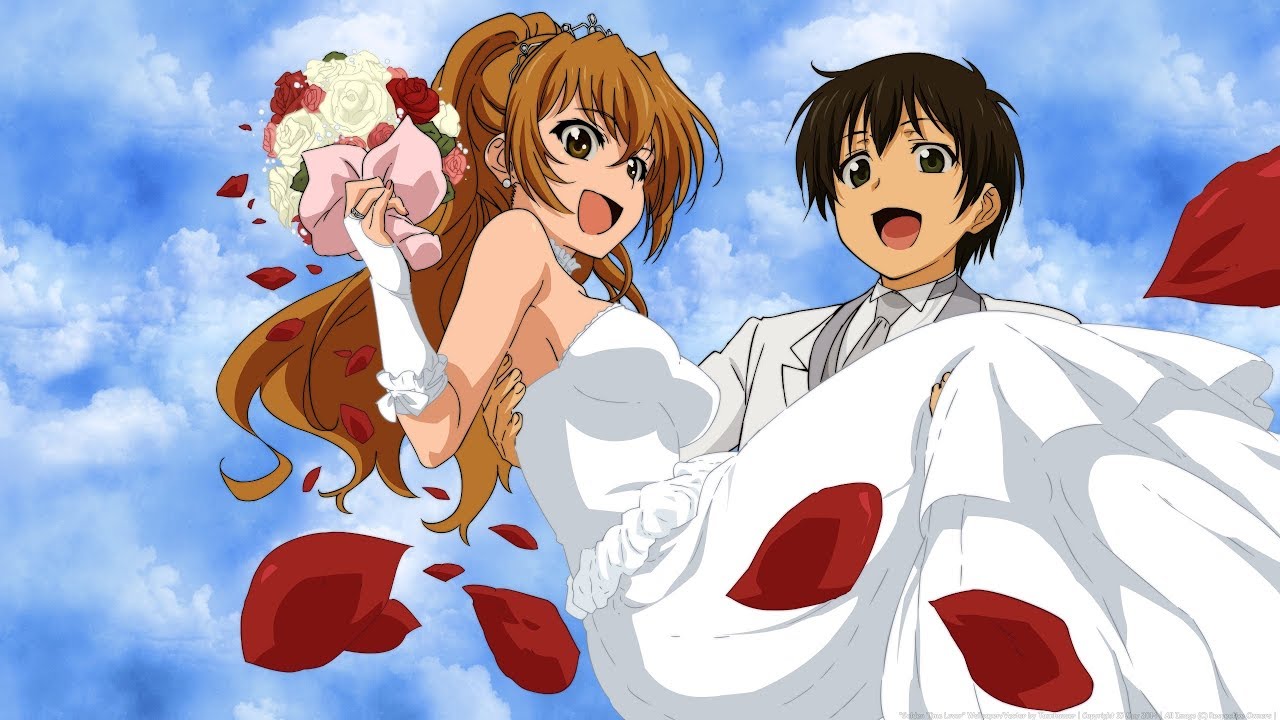 Banri Tada & Koko Kaga perfectly shows what an adult relationship looks like, more relatable to adults and not for the high school romance type.
Showing how romance in university life works, overwhelmed by college life, Banri runs into Koko one day, who holds a bouquet of flowers.

They do not get along at first but eventually get used to the affection they show to each other in their own style.

 Banri struggles with memory loss and Koko struggle with her best friend's betrayal, the struggles are the factors that sparked romance between them.
Celty Sturluson & Shinra (Durarara!!)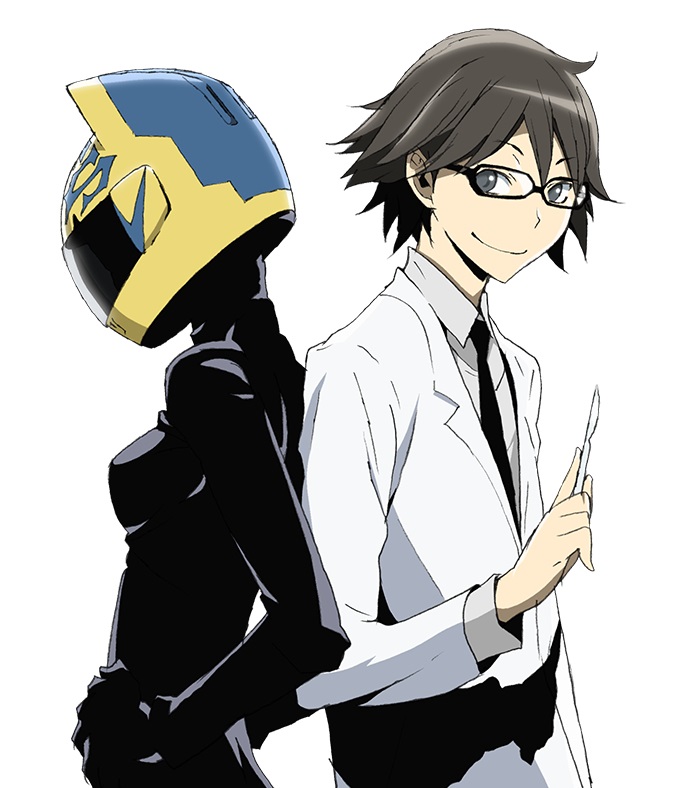 Not the typical romance anime series, a very odd series, capturing the lives of many in Ikebukuro.
Celty is a fairy, who is roaming around without a head while searching for a head meets up with Dr Shinra who starts researching her and eventually falls in love.

Although Celty can't talk, they communicate through texts.

Their cute interactions are not to be missed, although they have to face a little trouble here and there, in the end –they are a perfect match!
Yuzuru Otonashi & Kanade Tachibana (Angel Beats)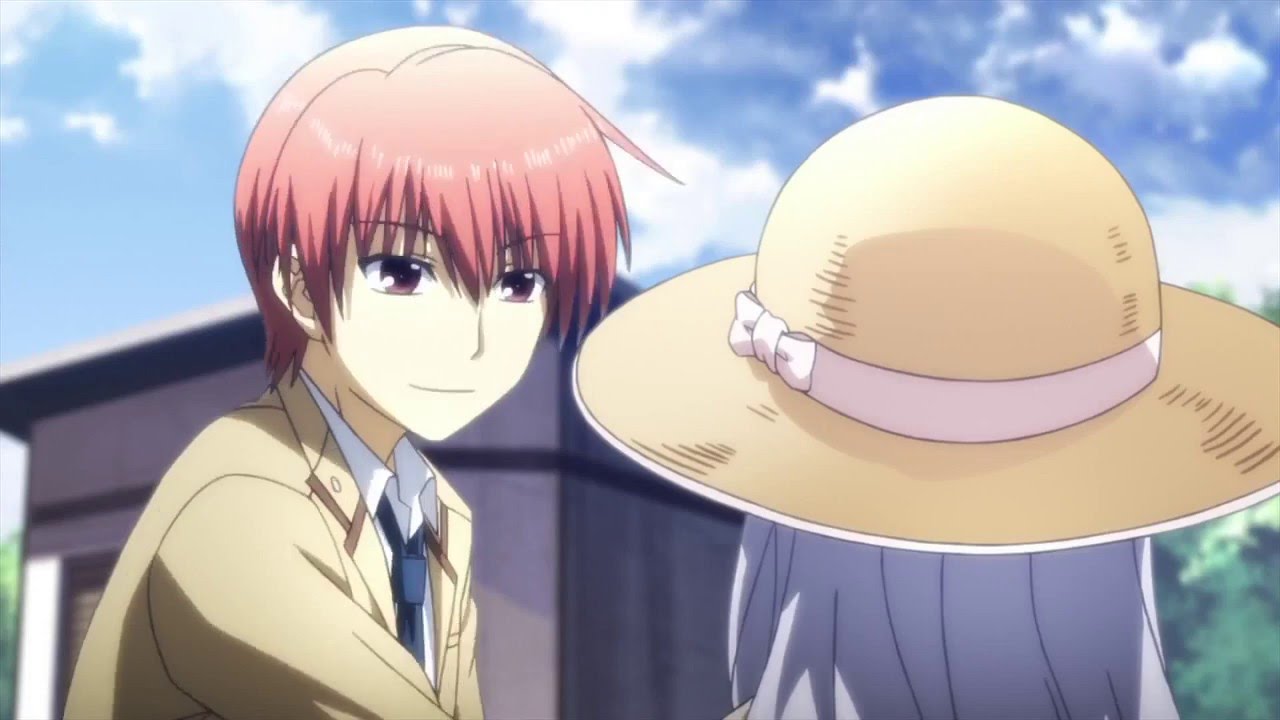 Most of the time, it is the second lead couple that captures our heart more than the lead one, Yuxuru and Kanade are exactly that second lead couple.
In this world, those who have died are stuck in a high school limbo, trying to get out of it.

Angel, a white-haired girl, uses her supernatural power to fight with the enemies. When Otonashi gets to know how he died, he decides to Help Angel to help others.

Eventually, they get comfortable with each other, falling in love along the way.

This is an emotional love story because they are separated from each other in this world, but will eventually meet in another life.

A perfect blend of action-emotional-romance.
Tomoya Okazaki & Nagisa Furukawa (Clannad)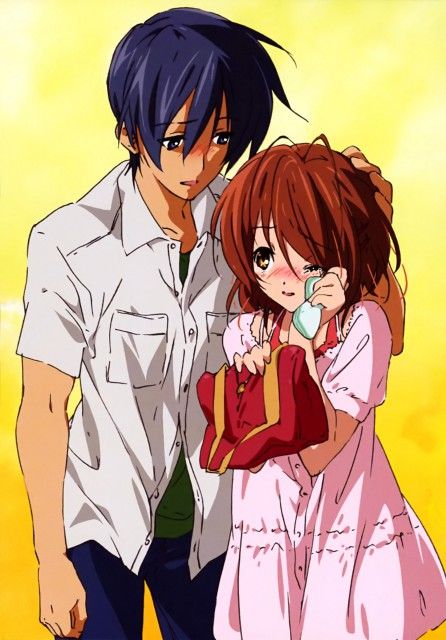 This is a couple that will make you regret–oh, why didn't I watch it earlier. Some Anime lovers claim that Clannad is the best romance story ever created in anime history.
A guy with a dark world experiences light for the first time when he meets the love of his life.

Tomoyo has a negative outlook on life. When he meets Nagisa, she teaches him how to find love in life, despite the past.

But her life is not filled with flowers. She is suffering from a mysterious illness but still lives with a positive attitude.

She brings much positivism to Tomoya's life as he helps her become more confident.

In the end, they marry each other and even have a child in the –Clannad after story.

A whole package, indeed!
Kousei Arima & Kaori Miyazono (Your Lie in April)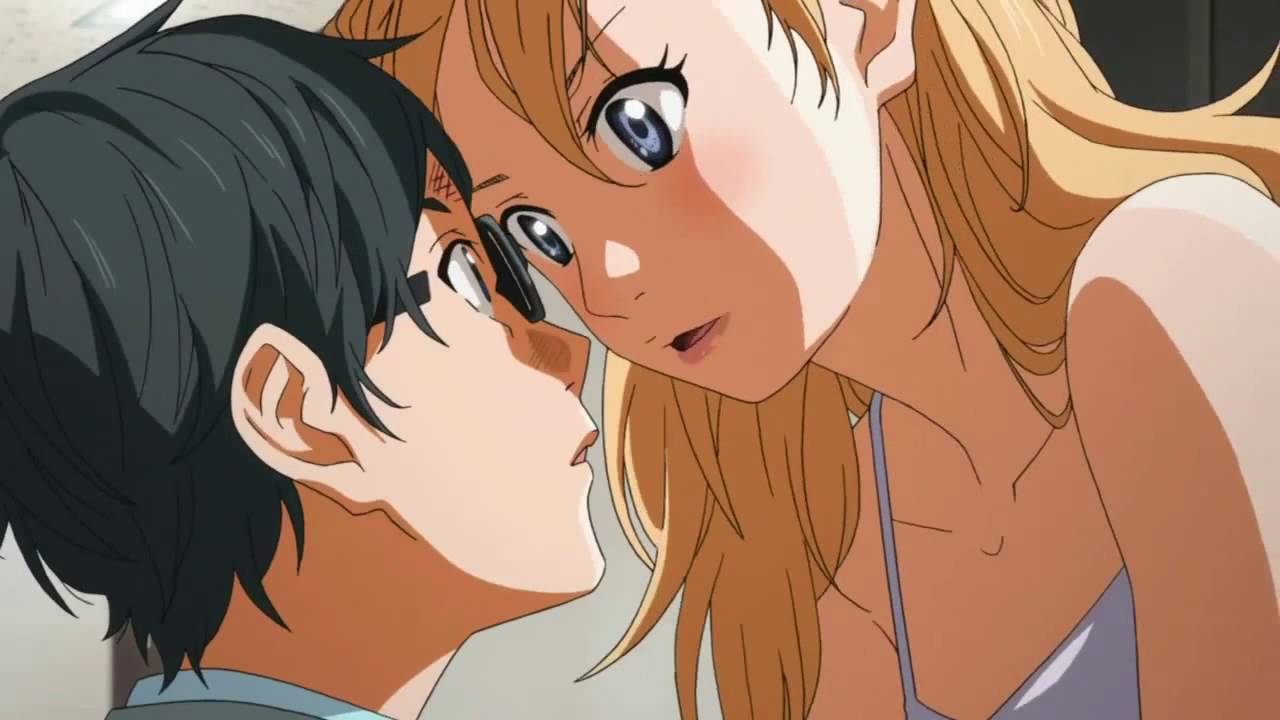 Another 'aww' anime couple, perfectly made for each other. Whatever they are missing in their life, comes to them when they meet each other.
Kousei, a piano prodigy, the world is black and white. He stopped enjoying the piano a long time ago and blocked out music from his life.

Kaori, a fellow musician, brings the much-needed light to his dark world.

She is the ray of sunshine in his life. She teaches him how to love music once again, as well as how to love others.

Don't watch it if you don't want to cry! –because even though they started having a normal relationship, in the end, tragedy hits them with full force!