International Baccalaureate(IB) is one of the programs offered by the education system worldwide. Unlike CBSE and ICSE education systems in India which are limited to national level qualification, International Baccalaureate provides an internationally accepted qualification for their students. IB is not limited to the boundaries of different countries, it is a well-organized form of education for students all over the world. This article discusses about the top IB schools in Mumbai.
The International Baccalaureate(IB) brings together different communities of the world by providing them with the same International education, erasing any differences that the society might have created between the different communities of the world. This program offers high-quality education especially focusing on the essential aspects that are required for the development of the students.
The International Baccalaureate is an organization that is not associated with any particular country and is completely free of any agendas that can make it a little wary. The three programs offered by IB focus on developing the emotional, intellectual, personal, and social skills of the students, so they don't fall behind in this rapidly moving world.
More than 130 countries have accepted IB as a part of their education system. Developing a better path for the future of their country. CBSE and ICSE used to dominate the education system in India but looking at how popular IB schools in Mumbai got within 2-3 years of their launch, the domination sector might change.
The three programs are :
PYP: the primary year's program
Primary years mean students from kindergarten to class 5. This period is crucial for a child's physical as well as mental development. PYP is in a way that it covers all the key points that are essential for a child's development.
MYP:  the middle year's program.
Students of class 6 to class 10 are to study this program if they get enrolled at International Baccalaureate(IB). They are introduced to personal and emotional skills for the betterment of their future.
DP: the diploma program.
Class 11 to class 12 students are to attend the DP program. They teach them how to write professionally, also improving their creativity and actions for the situations that they could face in the future.
How is IB different from any other form of education?
It focuses more on your practical based growth.
They will strengthen the application-based decisions that you will make.
The subjects in IB are broader and better developed.
CBSE and ICSE in India conduct exams that test students' memory and speed, how well they can memorize the words exactly written in the book, and how fast. IB exams test student's knowledge and practicality, focusing more on their personal developments.
Students should also be ready to become global citizens.
The IB is effectively integrating with the local curriculum. They also respect the nations in which it has been approved.
IB schools in Mumbai are very popular.
IB decided to add the most spoken language of the country as one of their subjects.
In India, the IB diploma programme offers Hindi as a second language.
Focuses more on 'how to learn rather than 'what to learn.
They are mostly worried about assigning students with works that are high in quality, that's how it differs from CBSE and ICSE where the main focus is on the amount of work a student needs to do.
IB in India
India has more than 40 IB world schools all over the different states. Only a school that has been recognised by the International Baccalaureate organisation and provide the IB curriculum may call itself an IB world school.
The colleges and universities around the world started recognizing the IB program as the superior category of education and many universities have IB as their entry credentials. It took time to reach India and even more time for its citizens to accept it. But now the Association of Indian Universities (AIU) ranks IB diploma on the top of their educational list.
Now, India has many educational institutions that have published their criteria for the entry of IB students. One of the most prestigious colleges in India, Delhi university, too has accepted the IB policy and its students. IB offers a superior educational experience with tons of additional benefits for its students but it is more expensive than the other programs, making parents hesitate before investing.
According to 2004 stats, more than 50,000 students appeared for the IB diploma program in India. Considering how rapidly the IB system is growing in India, many schools have started accepting the IB program for their students. IB schools are now a thriving part of the International school sector in India.
Major cities of India have international schools, concentrating more on economically grown areas like Delhi, Mumbai, Chennai, and Bangalore. India has 180 million school children attending all types of school, out of which almost 30% of them attend private schools and international schools that offer American, French, and British curriculums and its foundation of education.
Many cities have IB schools in India but let's talk about the IB schools in Mumbai(crowded and developed city), Maharashtra.
Best Schools in Mumbai
Ecole Mondiale world school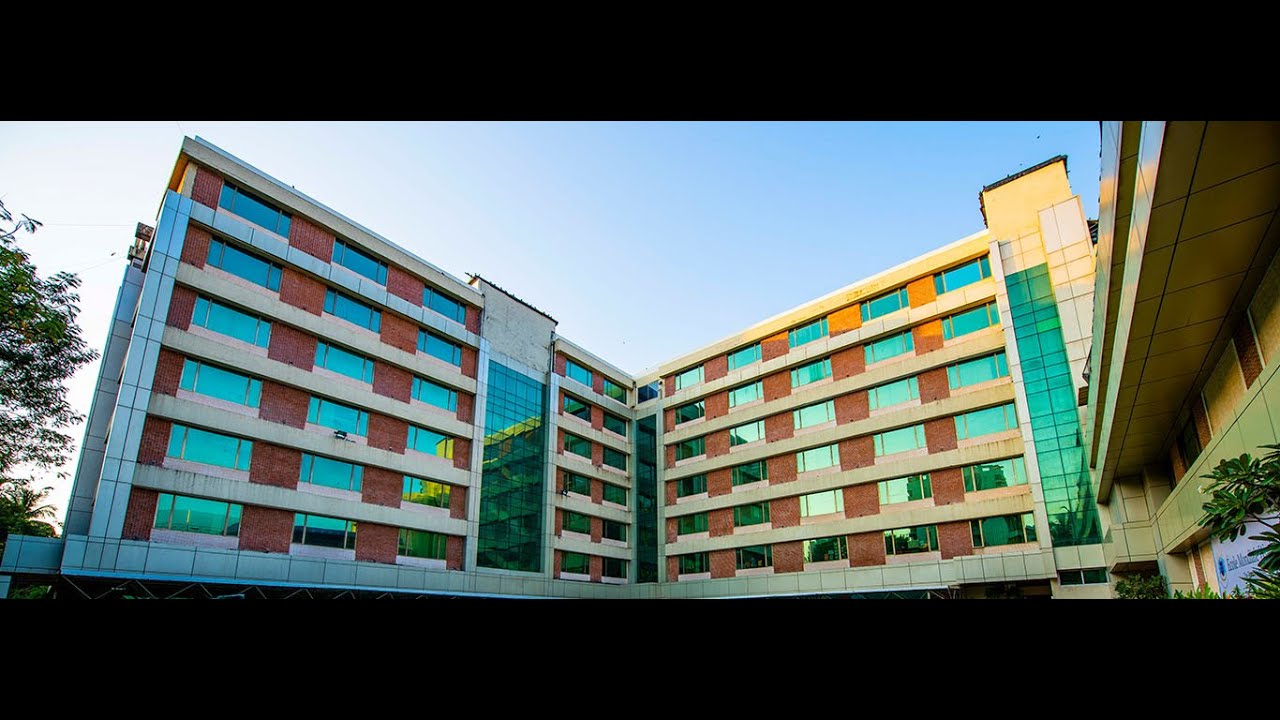 It's in Mumbai's Juhu neighbourhood.
The proper address is Gulmohar Cross Road No.-9 J.V.P.D Scheme, Juhu, Mumbai 400 049 India.
It adheres to co-educational principles. This means that gender doesn't restrict admittance.
This IB school in Mumbai opened its doors in 2004 and has been on the popular list since.
Private school's fees are higher than the other schools.
Its fee is around 6-10 lakhs.
The official website to contact them is ecolemondiale.org.
The school will not fail to impress the parents with its well-equipped classrooms, labs, playgrounds, libraries, and auditoriums.
Moreover, it has two playgrounds and one swimming pool.
Promotes all kinds of extracurricular activities such as basketball, badminton, and table tennis for students and encourages them to be active participants.
This school has everything a student needs.
Dr. Pillai Global Academy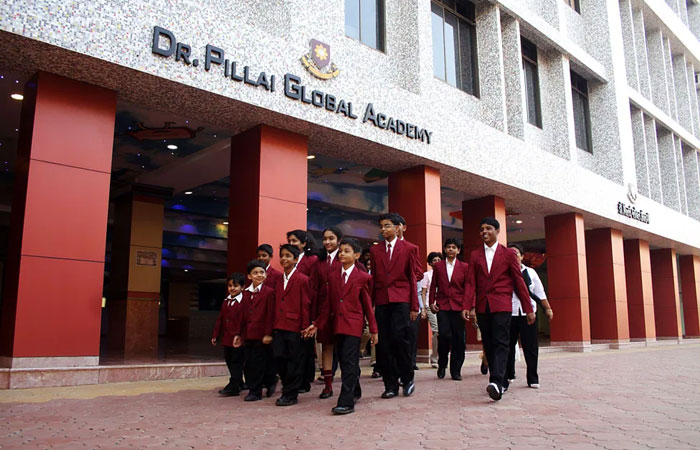 It is one of the best IB schools in Mumbai.
This school is located in Gorai, Mumbai.
The exact address is Plot No. 1, RSC 48, Gorai-II, Mhada Layout, Borivali West Near Gorai Bus Depot, Mumbai, Maharashtra 400092.
It is a co-educational school that came into existence in 2007. Despite the fact that the school is new, it has quickly gained prominence in Mumbai.
Parents were eager to check this school first for their children.
This school is also one of the most expensive schools in Mumbai.
The application fee alone costs around Rs.15,000 and further details about the fees are available on their official website dpga.ac.in.
All of the classes at the school have got upgraded to smart classrooms.
They strictly follow the IB curriculum here without any questions.
All kinds of sports are taking place here. It also has a tie-up with Bhaichang Bhutia Academy for football.
This school dominates the educational as well as sports section.
The transport facilities never disappoint anyone. The canteen is according to the taste of their students but they also keeping in mind the physical growth of the students.
Also know about the top 10 best schools available in India, here.
Singapore International School 

Singapore International School in East Mumbai never stopped grabbing first or second place in Mumbai's top IB schools list.
The address is On National Highway No. 8, Post Mira Road, next to Thakur Mall, Dahisar East, Mumbai, Maharashtra 401104.
The co-ed school opened its doors in 2007. It adheres to the rules and regulations of the IB schools and strictly follows the syllabus, giving its student the best IB ambience it can. The outcomes of their IB graduate students demonstrate the reality.
The official website is sisindia.net
The campus is enormous and artistic, making their students feel comfortable.
Labs, libraries, classrooms, everything is extremely professional and it also allows residential transportation options for students.
NES International School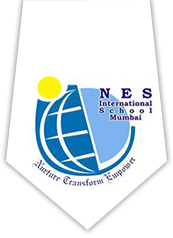 This is the most talked-about school in Mumbai, Maharashtra.
This school booked itself a seat at the most 55 prestigious schools of India, making Mumbai proud.
And one of the top IB schools in Mumbai.
NES International School is the epitome of IB world schools.
This school is the first choice for the parents who want their children to have an overall development and not just theoretical modifications.
The school opened its doors 50 years ago utilizing its time to emerge out as one of the most prestigious schools in Mumbai.
It has a gym and dietician for the physical strength of its students.
Aditya Birla world Academy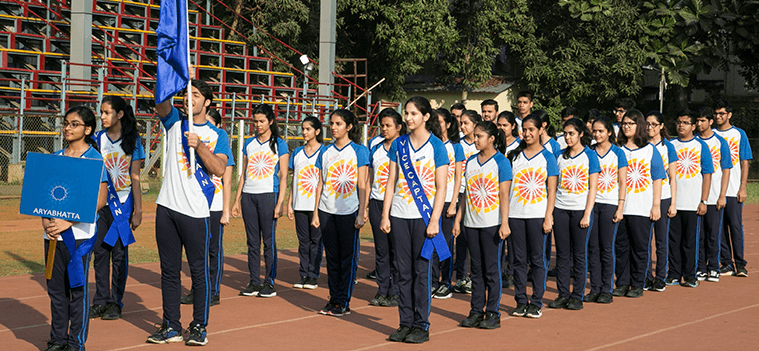 Founded in 2008 that especially focuses on students' physical strength by introducing kicking boxing and martial arts.
Best IB school in Tardeo, Mumbai.
Good infrastructure with student-teacher ratio 6:1.
Dhirubhai Ambani International School

Founded in 2003 at Bandra East, Mumbai.
Excellent Infrastructure with a wifi-enabled campus.
It also hosts a medical centre which is a relief for parents.
The school associates with various international organizations, providing great exposure to its students.
And most importantly, this school has been ranked first on the list of Mumbai's top IB schools many times.
There are many IB schools in Mumbai but the schools in this list never fail to make it to the top IB schools in Mumbai. Comment down which of the schools on the list is your favourite.