Social media marketing is the use of social media websites and platforms to promote a service or product. The terms digital marketing and e-marketing are also prominent in academic circles. However social media marketing is becoming more popular for both researchers and practitioners. In addition, several social media platforms have internal data analytics tools, allowing companies to track the engagement, progress and success of advertising campaigns. The Digital Marketing Courses or Social Media Marketing Courses are designed to accomplish two main objectives. First, to develop brand awareness and convert social media followers into potential customers and new business.
With social media marketing, there are infinite opportunities available for different businesses as well as for young students, working professionals. So naturally, many people today want to learn digital marketing. However, there are several institutes in Mumbai which conduct digital and social media marketing courses. So don't worry; we are here to help you choose the best digital marketing course.
Best Institutes for Digital Marketing in Mumbai 
1. Indian Institute of Digital Education (IIDE)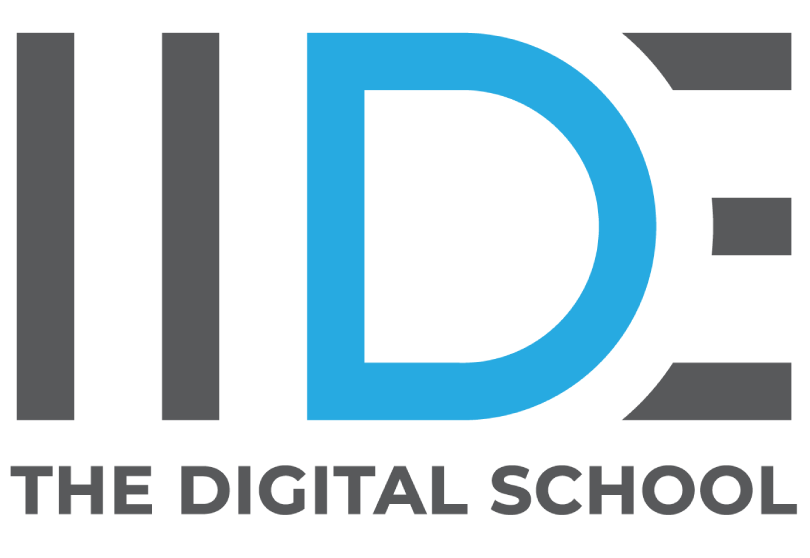 IIDE is India's Premier School for Digital & Social Media Marketing. Digital skills are essential if you want to stay relevant in today's age. The institute has trained more than 70,000 students offline, online and on-demand mediums, and it is associated with the best colleges of Mumbai. Moreover, IIDE has a total of four branches at Churchgate, Mulund, Navi Mumbai and Andheri.
In addition, the institute offers online advanced certification courses, several short-term programmes and post-graduate social media marketing courses.
By the end of this comprehensive online Social Media Marketing course, you will understand the technical aspects of how to create and run social media marketing campaigns, both paid and organically. IIDE's certificate serves as evidence of the skills and knowledge you have gained.
2. TBS Digital Marketing Institute 

TBS is an award-winning digital marketing institute in Mumbai, India. It provides the best digital marketing courses with placements.
Full-stack digital marketing program covering all the primary aspects of social media marketing. Teachers here help the students in mastering the art of digital marketing.
With TBS's advanced program in social media marketing, the focus is on the advanced tools, and changing trends in digital marketing.
Additionally, their certificate program in digital marketing managed by the industry experts takes students through every nook and corner of the course.
As one of the digital marketing institutes in Mumbai, they make their students interview-ready. From reviewing your resume to making you the best in the art of interviews through mock sessions, they take care of it all.
3. Freelancers Academy: Digital Marketing Institute 

Freelancers Academy has been awarded "Best Digital Marketing Agency in Navi Mumbai" by Radio City 91.1 FM.
It is the best Digital Marketing Agency in Navi Mumbai. The academy aims at total client satisfaction and providing services with the help of top experts in social media marketing courses. The academy, with seven years of experience in the field of marketing with a one-stop destination that satisfies all your digital media requirements.
In addition, social media marketing is the next big thing when it comes to marketing anything, be it products, websites or brands. It helps brands build their social media strategy, with a focus on Facebook, Google and Instagram.
Also, Freelancers Academy is a world-famous SEO agency that offers an extensive suite of SEO services. Anuvaa can help your website rank on the 1st page.
4. Optron Academy: Digital Marketing Institute 

Optron Academy is a marketing institute in Mumbai, Maharashtra, that specializes in social media marketing courses. Bhavesh Gudhka is the CEO & Founder of the academy, and he takes care of Advanced Google Ads and Search Engine Optimisation.
Their digital marketing courses include everything from SEO, SMM, Google ads, Mobile Marketing, digital marketing basics, SEM, SMO, Ecommerce, Facebook Ads, WordPress and many important topics.
In fact, students get international certificates after successfully passing digital marketing courses. They get certificates from Google, Opteron and you can also apply for SemRush, Hubspot and Facebook certificates to showcase your skills.
Option Academy's marketing courses are 100% practical, and it provides live assignments & projects for learning and practice. It is India's 1st practical institute.
In addition, the academy's team of placement partners & recruiters will help you in getting a job in top companies around the world. It also provides lifetime support to the students.
5. LIPSINDIA Digital Marketing Course, Mumbai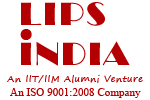 LIPSINDIA is a high-end digital marketing institute in Mumbai offering the most intensive social media marketing courses. Its course structure provides hands-on practical projects of all the elements of digital marketing such as Social Media Marketing (SMM), SEO, E-mail Marketing, Ad-server, Affiliate Marketing, Google Adwords and various other tools. Anand Kumar is the founder of this institute. In addition, he is an IIT Roorkee alumni with more than 19 years of experience in Digital Marketing.
In fact, you will get to learn all this from industry experts.
LIPSINDIA recruitment team is responsible for ensuring that everyone who goes through their training program gets enough job interview opportunities.
Moreover, LIPSINDIA gives a 50% discount on the total fees of the course to all those people who have attended any Digital Marketing Institute in Mumbai and was unsatisfied after taking the classes.
Every social media marketing batch gets to develop a real-time live campaign on Google Adwords. And no other institute in India offers this kind of experience.
6. DMTI: Digital Marketing Training Institute

Poonam Mashru is the Co-founder and CEO of Softpro Computer Education. In addition, Dipen Mashu is also the Co-Founder of DMTI SOFTPRO.
DMTI is a marketing institute in Mumbai, and it specializes in social media marketing courses.
It is one of the oldest marketing institutes in Mumbai, as it was established in 1992. Initially, DMTI only gave lessons in IT training; later, it started various social media marketing courses.
Besides, DMTI's courses are planned in a way that anyone who wants to become a digital marketer can benefit from it. Every DMTI program is delivered and designed by expert marketers who know what it takes to succeed at the job.
It is a very famous institute in Mumbai and also has a very good reputation.
You may also enjoy our article on the Best DTH Brands in India in 2021. Read it here.