The toys and games industry has evolved manifold in India. Companies worldwide are working overtime to create some of the best toys for kids in India. However, one of the most popular toys is not a toy in the truest sense of the world – it's a vehicle for your little one, the kids electric car. Today, parents have several options when it comes to buying an electric vehicle for their kids. So, here's some deep-diving into the world of electric cars for kids. Right off the bat, remember that some of these cars might need some assembling. So, make sure the kid unravels the packaging in the presence of an adult, or else you might end up losing screws and attachments.
What's an electric car for kids?
An electric car is the closest a kid can come to the actual riding experience. These cars are battery-powered, and the functioning is straightforward. There's a switch that puts the car on and off. The battery can work for anything from 2 to 3 hours.
While that's the basic idea of an electric car, there are various designs and types for electric cars. For example, some might be in the shape of a bike, or a boat, so on and so forth.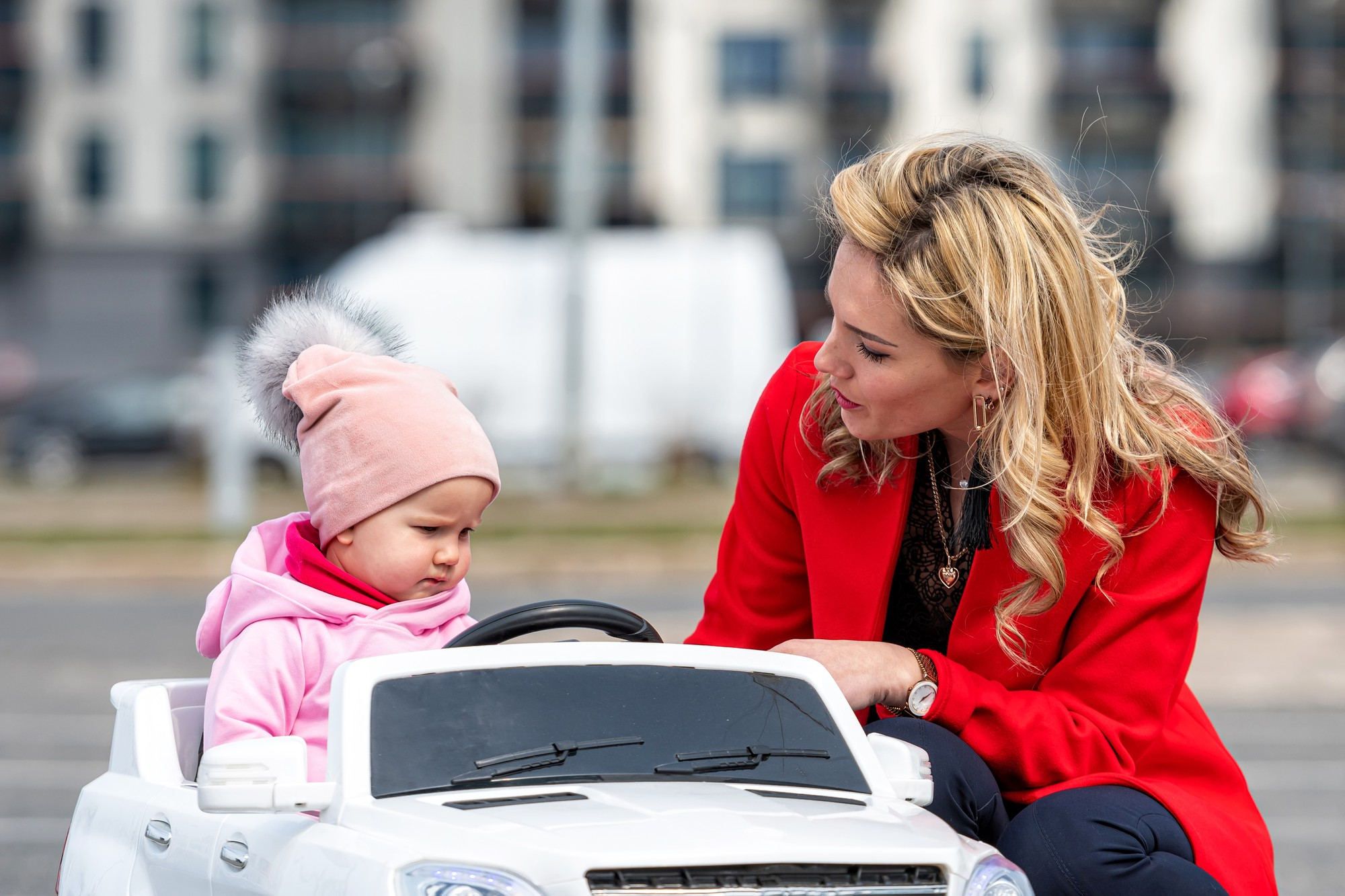 The list of 5 Best Electric Cars for Kids in India
Miss and Chief
Style: ATV
Price: Rs. 4000-5000
Miss and Chief are popular toys and gaming company in India. They offer the ATV version of their electric cars in various colours, including pink, making it our favourite choice at the moment. The extra addition is the ability to play music. The vehicle has LED lights as well, which gives a realistic driving experience for the kid. The maximum speed of the car is about 2 kilometres per hour. Thanks to its anti-skid tyres, the vehicle offers extra protection for the child, which are more significant than many other competitors, offering a much better hold. Moreover, the vehicle's body is of non-toxic materials and completely child safe. It is one of the most economical one in the kids electric cars.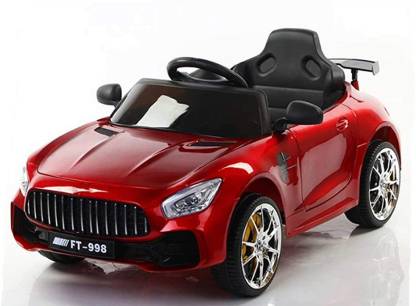 SmallBoyToys
Style: Jeep
Price: Rs.12000-15000
Suppose you are looking for something in which your kid can take their friends for a ride, hangover to the Jeep style by SmallBoytoys. The jeep design is sure to interest those who like their toys black, deep and robust. This kids electric car gives an immersive experience to the kids, complete with seat belts, openable doors, and others. In addition, the vehicle is an edutainment device, as you can attach a USB device to it, playing anything you'd like the kid to hear while driving. Another good feature is remote, with which an adult can control the vehicle.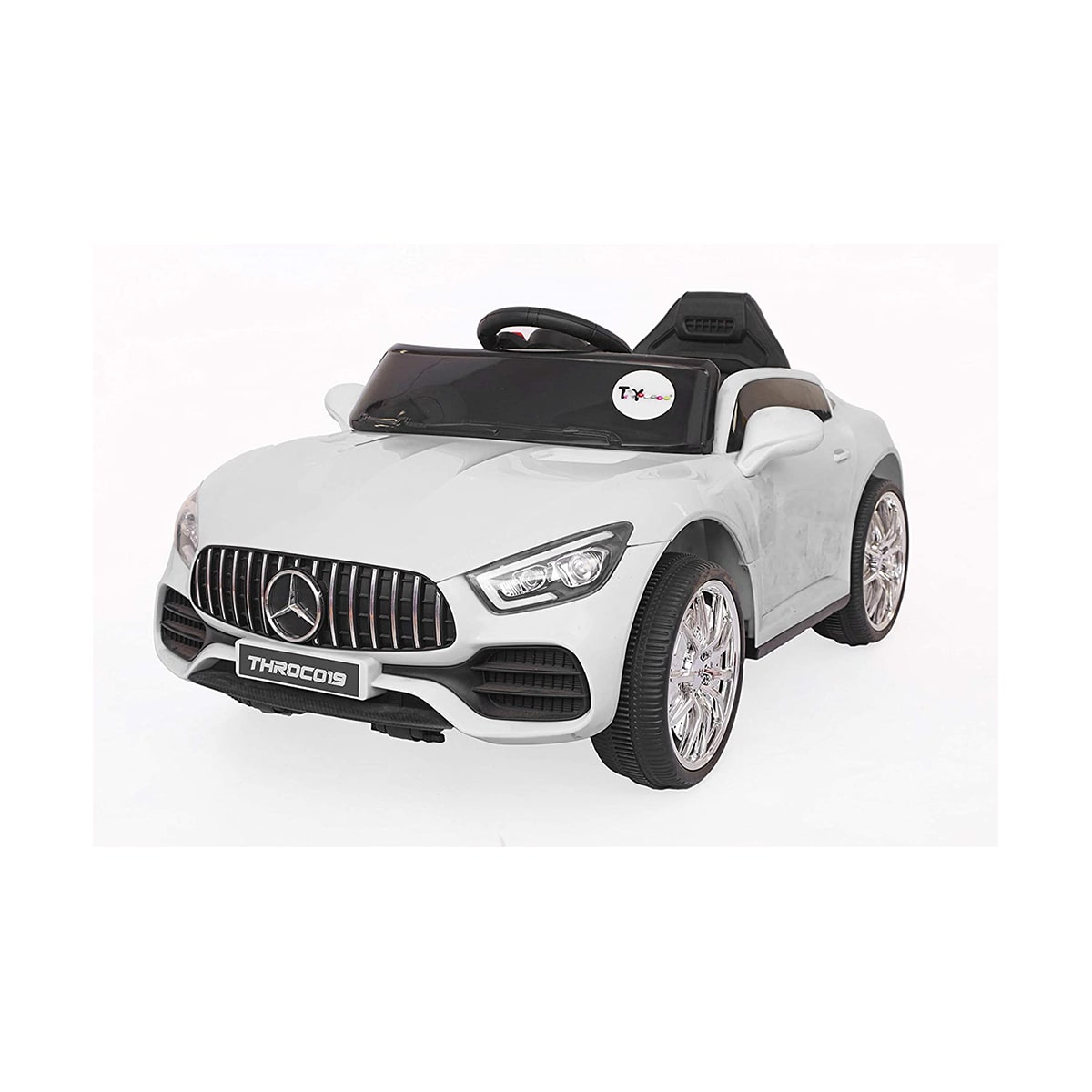 Baybee Rolls Royce
Style: Rolls Royce
Price : Rs. 29000
We are sure you have wondered about whether popular car manufacturers have electric cars for kids. Short answer, yes. They are available in India, but they get sold out pretty soon. So, the next best thing is lookalike cars. And one of the best lookalike cars for kids is the Baybee Rolls Royce. The Rolls is pretty spacious, but it can still seat only one child.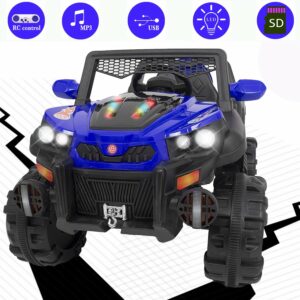 McLaren P1
Style: McLaren
Price: Rs. 20000
And now, you or your child can own a McLaren, at least the kid's version of it. The car is a licensed McLaren product. The battery-operated vehicle is available in the iconic old gold yellow colour and has several features, making it the best bet in electric cars for kids. It offers a realistic experience, right from both doors being openable to seatbelts and lights, etc. It also supports USB and memory card, so you can play almost any audio while the child is driving the car. In addition, the McLaren has shock absorbers and can run on hard surfaces. Finally, it has one of the best looks in the market, as it has a Chrome finish, something that you will not get to see in the other vehicles available in this range.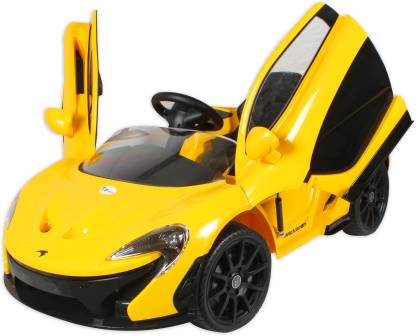 Mercedes Benz GLA Class
There are some models from car manufacturers that you can order in India, and one of them is the Mercedes. The Mercedes GLA is comfortable, a licensed product and has several features that makes it a class apart – including dual modes of headlights, all car doors being openable, USB, TF Card connectivity, etc. It is one of the most sought after electric cars for kids.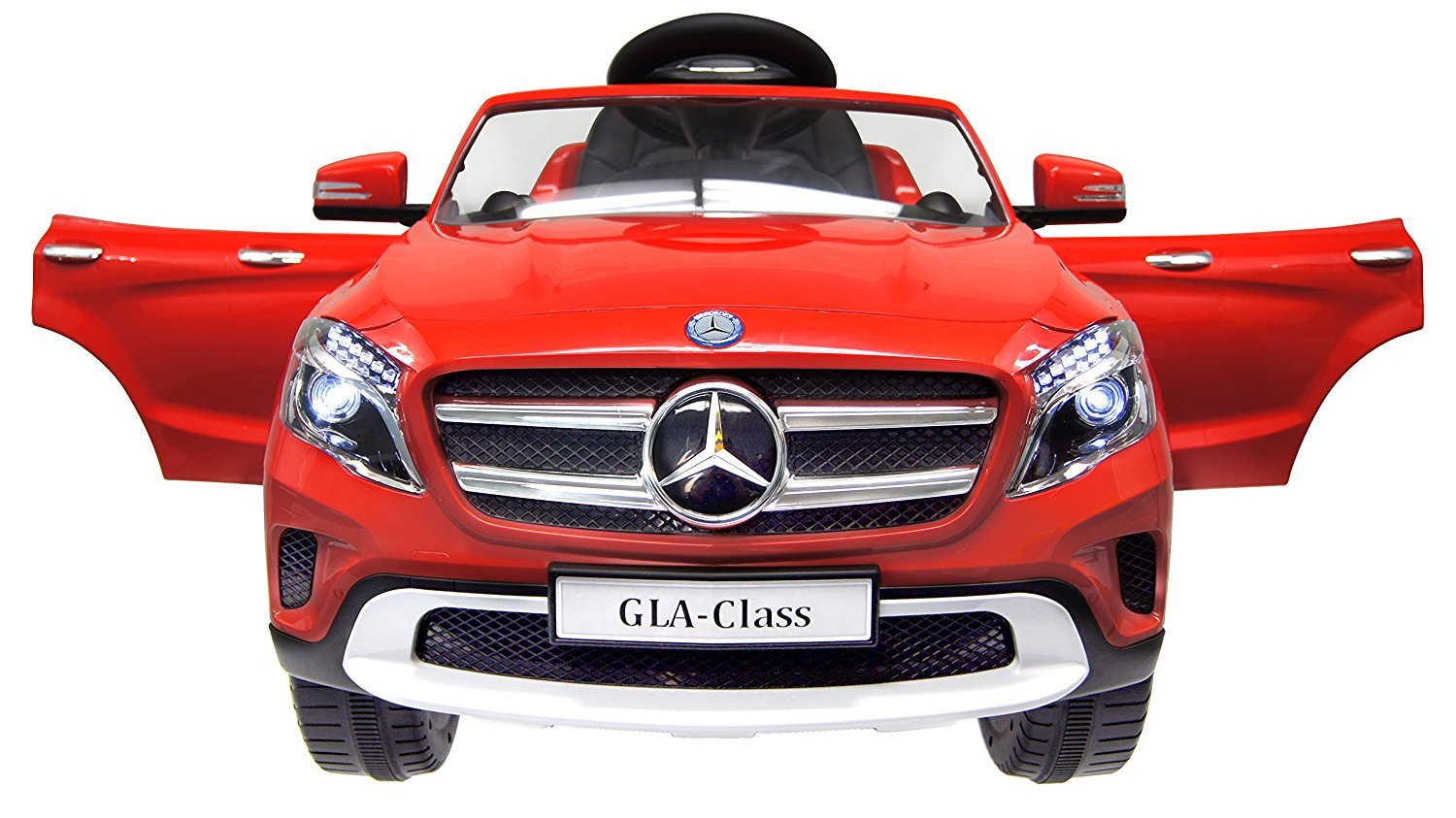 These are the top 5 Electric cars for kids in India. Have fun shopping!