What is an ePaper?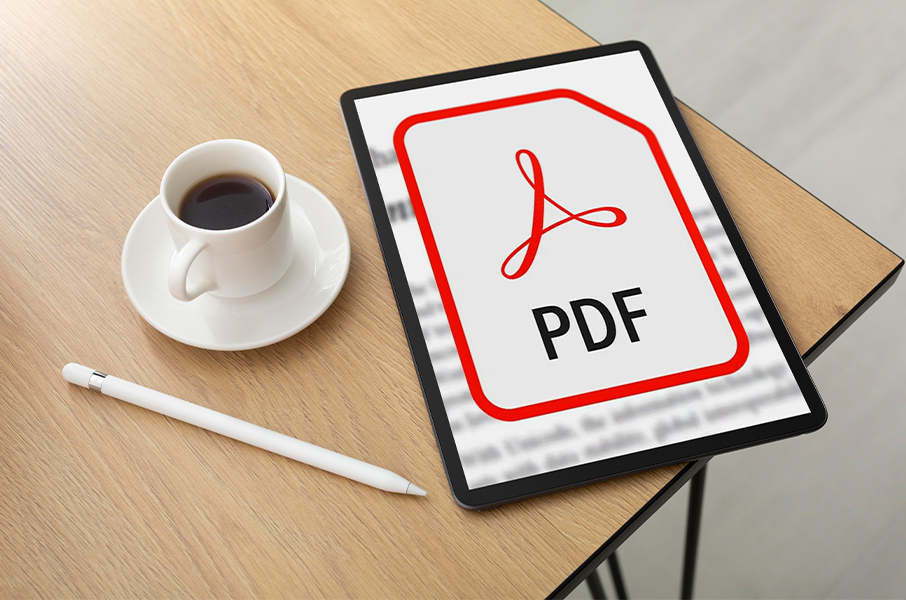 Everybody is very confused about the concept of an ePaper. To simply state, an ePaper is an online version of a PDF. When a media outlet or website publishes a PDF that includes articles, advertisements, photographs, products, and more, they are placed precisely as in the print edition but in a digital form. ePapers or ePublications give an interactive multimedia experience for the clients.  Furthermore, they converse with the public, that is why they are fundamental tools for anyone wishing to publish content or products online.
The largest distinction between an ordinary PDF and an ePaper is the reading experience it provides the user. While in a conventional PDF you are required to scroll or click to read your pages, and ePaper permits you to skim through the pages of your paper like any conventional printed paper. If you are on a mobile device with a touch screen you barely read through the pages left or right to go ahead or backward in the paper.
The Tribune

The Tribune is an Indian English-language daily newspaper circulated from Amritsar, Jalandhar, Ludhiana, Bathinda, Chandigarh and New Delhi. It was established on 2 February 1881, in Lahore, Punjab which is now situated in Pakistan, by Sardar Dyal Singh Majithia who is a philanthropist and is operated by a trust including five persons as trustees. It is a primary Indian newspaper that has a global circulation. If we are talking about India, it is among the prominent English daily for Punjab, Haryana, Himachal Pradesh, and the Union Territory of Chandigarh. The current editor of The Tribune is Rajesh Ramachandran was appointed on 14 May 2018. Formerly he worked as editor-in-chief of Outlook magazine.
Ramachandran came next to Harish Khare, who was appointed editor-in-chief of the Tribune Group of newspapers on 1 June 2015, administering until 15 March 2018. The Tribune also has two sister publications which include Dainik Tribune which gets published in Hindi and Punjabi Tribune which gets published in Punjabi. R. K. Singh is the Editor of Dainik Tribune and Sahitya Akademi Award winner and well-known Punjabi playwright Swaraj Bir Singh is the editor of the Punjabi Tribune. The online version of The Tribune was initiated in July 1998, and the online publications of the Punjabi Tribune and Dainik Tribune were initiated on 16 August 2010.
All three newspapers were published by the Tribune Trust. Narinder Nath Vohra is the recent president of the Tribune Trust, which constitutes S. S. Sodhi, S. S. Mehta, and Gurbachan Jagat as trustees. The Tribune had brought in Kali Nath Roy, Prem Bhatia, Hari Jai Singh, H.K. Dua, and Raj Chengappa among others, as its editors-in-chief in the past. Comparable to most Indian newspapers, The Tribune collects most of its earnings from advertisements oversubscriptions. It generates most income from online editions. 
The Tribune Chandigarh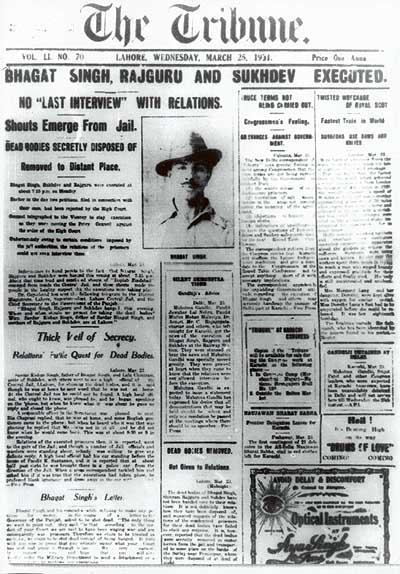 In Chandigarh, The Tribune has a total readership of 1,34,000 (TR) and an average issue readership (AIR) of 57,000. It recognizes a lead of 15,000 in total readership and 9,000 in average issue readership over its nearest competitor in Chandigarh. Every newspaper maintains a political bias. When we are talking about The Tribune it maintains a political bias as it leans Right. The credibility of this particular newspaper is very high. It is very critical of the other newspapers and also publishes news as facts. India's favorite newspaper has gone behind a paywall and is now accessible at a minor cost.
The commitment of the newspaper to the trustworthiness and precise reporting and analysis is absolute and they are determined to live up to their reputation, received over the last 140 years, of being the Voice of the People. The Chandigarh Tribune looks forward to the readers' constant support so that they can bring to you news and information that impacts the common man and analysis and assessment of recent events in a credible and unbiased manner. 
You might also be interested to know the Top 10 Best Laser Printer for Home Use in India in 2021
Challenges faced by an ePaper
Through the innovation of the telegraph, the radio, and television, print newspapers have encountered challenges over the decades, however, publishers have always modified and pressed to keep the organizations alive. Nevertheless, the Internet is illustrated to be a far more hazardous foe to the conventional newspaper category. Confronted with such an opponent, minor and huge publications also may have no option but to relinquish their conventional strategies for a more clever strategy. Encountered with such problems, publications have no choice but to adapt to the changes. Readers need instant access to information, so publications and magazines have developed online versions.
A handful of these versions are free. Whereas others are given at a lesser rate or certified through digital media, like the Kindle, Nook, or iPhone. Formats like these practically eradicate print and distribution costs, so the newspaper provides the information more rapidly and efficiently. Currently, these layouts only enhance the conventional print format, but given time, they may thrive as the only accessible option. Newspapers and publications have reduced costs which would lead to more efficiency as mentioned above. Also, this would lead to less reliance on the investors of the newspapers. 
Where to read Today's The Tribune Chandigarh ePaper Online?
While there is endless information about what ePapers are, why it is different from regular PDFs, and so on, people still wonder where they access ePapers. Some people think they can't afford to read as they must be expensive but that's not the case. 
Accessing ePaper is very easy. Nowadays everyone has smartphones with them. They just have to download Tribune's mobile app from the Play Store if they are android users or from the Apple store if they are IOS users. Upon downloading the app, users will be automatically able to access the ePaper of Tribune. Though it also has a yearly subscription option, users can also have access to ePaper.
Conclusion
The Tribune has been a credible and trusted source of information in India. There are some readers who wish to read the paper online. So, all they need to do is visit the official site of The Tribune Chandigarh. Furthermore, they can also subscribe to their monthly or yearly package. You can also preview the newspapers to look at what would be included in the subscription. The Tribune has garnered the attention of the public to crucial topics which would affect the common public. It provides unbiased information and is very critical of the recent administration's policy and moves. It has been one of the leading publications in the country. The Tribune has been in the industry for a long time and has a firm standing in the journalism sector. Read all the latest updates in the ePaper of The Tribune.
Also, know that N Korea spurs online education universities to train workers: State media