Working out is a passion for some, and so is building a physique that will floor everyone. While it's a passion for some, it's also something that everyone needs to do regularly to keep fit and healthy. Not everyone is looking out for a toned body – the one that we call a gym body. But everyone needs that to be physically fit and healthy enough to lead a healthy lifestyle, and that's where the concept of a compact home gym comes into the picture.
So, working out in a gym is essential, but not everyone can take the time for the strenuous hour-long gym workout. People solve this by investing in a home gym that allows them to work out at their speed – and when they are comfortable with it.
More and more people are looking to set up a gym in their homes. With the housing situation such that there's only about 200 sq feet free in homes, there is a need for setting up a home gym in a small space.
Before you invest, there are some factors that you need to consider. Here's the list:
Do you need a compact gym:
Most new residential buildings now have a gym within the building. So, if you have a gym in the building that you reside in and still don't go there regularly, you are probably not going to work out – ever. In that case, buying a compact home gym makes little sense.
What stage of working out are you at:
Working out is about evolving. So, if you begin with 50 pounds, you evolve into 100 pounds or 200 pounds within some months. So, make sure that you opt for a home gym that allows you to add to the weights you intend to lift.
Does the particular model fit your house?
Different houses have different setups, and the kind and type of furniture you can set up in then are different. So, before you decide on a home gym, check out whether it can install in your house.
Is it worth spending, for you?
Everyone wants to work out, and they believe that it is the best way to get the physique that will turn heads. But it's also true that some people just don't have a lifestyle that can fit an hour or two of working out. Also, while sweating out in a workout is the best way to tone the body, there are other aspects one needs to take into consideration, including that people with very active lifestyles don't need to work out because their body gets the various exercises in their daily lives.
Top and best compact home gyms for small spaces
Body Boss Home Gym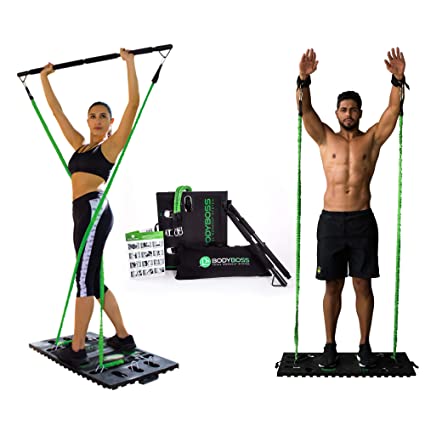 When it comes to compactness and portability, nothing beats the Body Boss Home Gym. The gym folds up into a single square. It looks pretty small, but it has enough accessories for a person to do about 20 exercises – more than enough to ensure that the user gets the toned body everyone's looking to achieve.
The Body Boss Home Gym offers a complete workout for the upper and lower body and is the best buy for anyone looking to work out from home or even those wanting to get into the workout regimen before signing up for a gym. Like most other fitness equipment, it comes with manuals that guide the user to more than 250 exercises, making it a 'value-for-money purchase. The Body Boss Home Gym has resistance bands, and each of them creates resistance of about 30 Lbs. Of course, experienced gym-goers might find this a bit on the lower side, making this a machine that's more suited to those looking to have a daily, but moderate exercise regimen.
Total Gym 900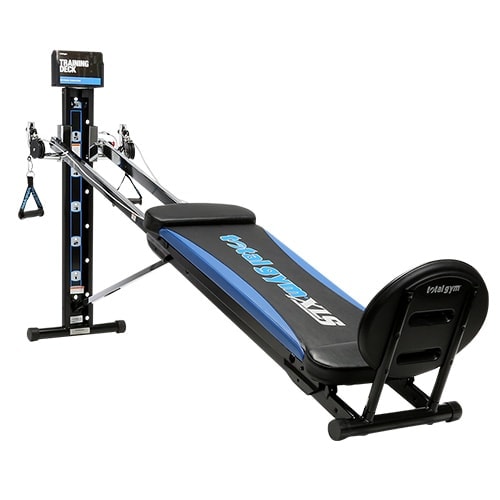 Total Gym 900 targets those with 100 square feet in their houses to dedicate to a gym. The device is an actual workout machine and has all the accessories to make a person carry out more than 50 exercises for cardio, strength and stretch. This one is foldable, and you can easily store it in the house after your use. The Total Gym 900 is one of the many models that the company provides, and you can choose from four different models, to select the one that fits your requirements the most.
Bowflex Extreme 2SE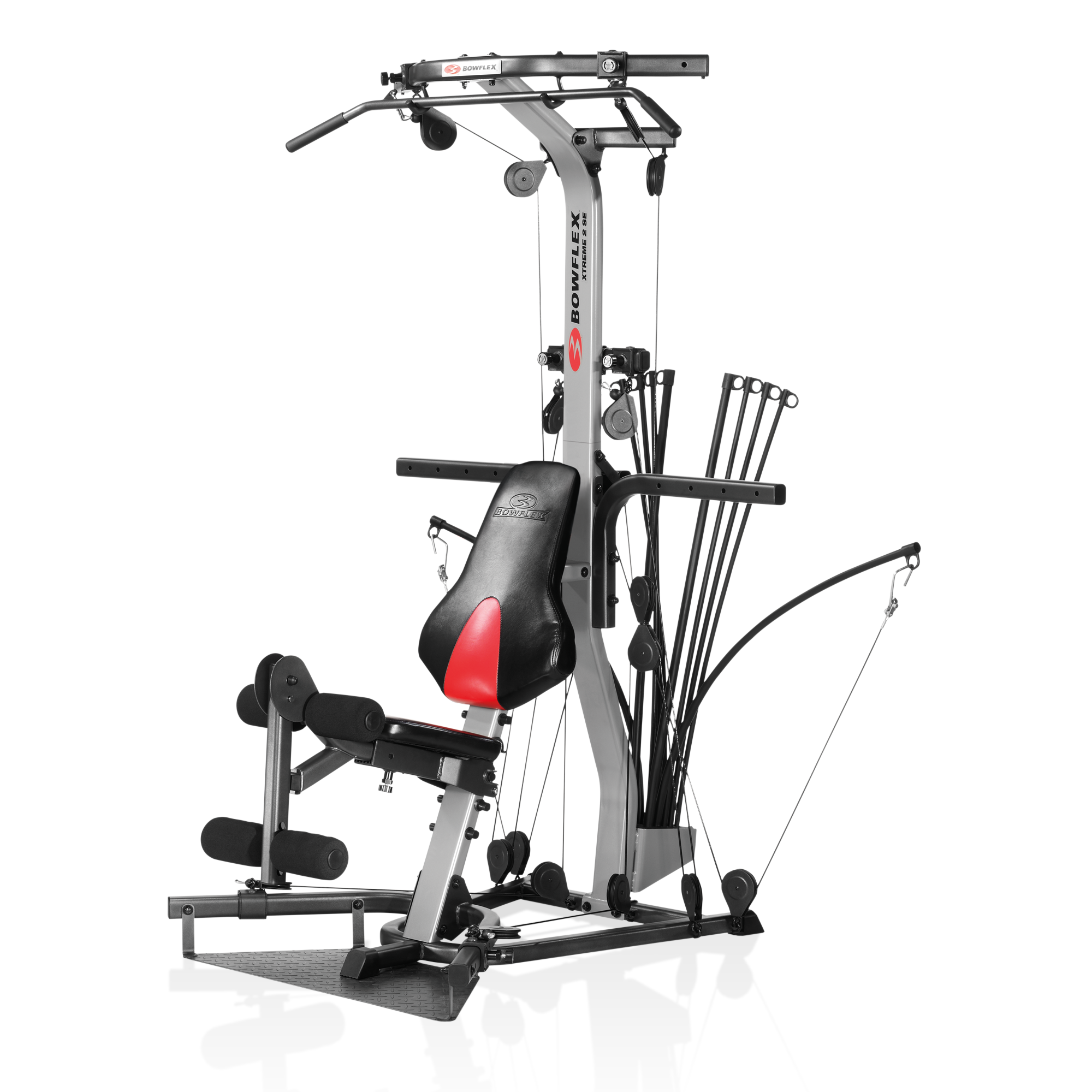 The Bowflex Extreme 2SE Home Gym is another great option. It is a machine with several accessories and additions. These allow the user to carry out more than 60 exercises from the comfort of their home. The Home Gym is not portable, but you can disassemble it, so it is possible to transport it if the need arises. The total power weight resistance in this machine ranges from 310 lb to 410 lb.
Marcy 150-lb Multifunctional  Station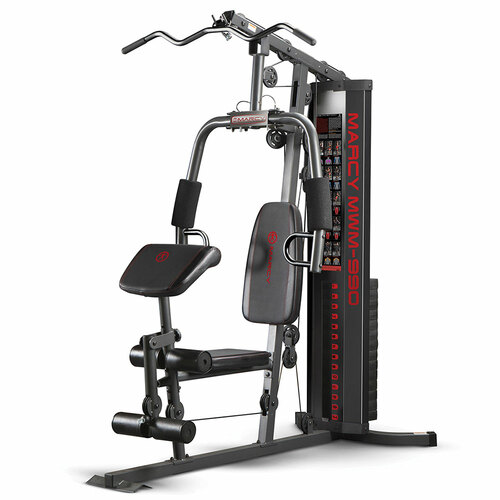 The Marcy 150 Lb Multifunctional Home Gym is a solid contender for the best compact home gym available today. It has a unique, durable built that's a favourite of even the most veteran gym-going public. The Marcy built is legendary among the gym crowd, as steel build offers much more durability. Its various accessories, including the preacher curl and the leg curl, makes it the complete workout companion,
BodBodycraft Xpress Pro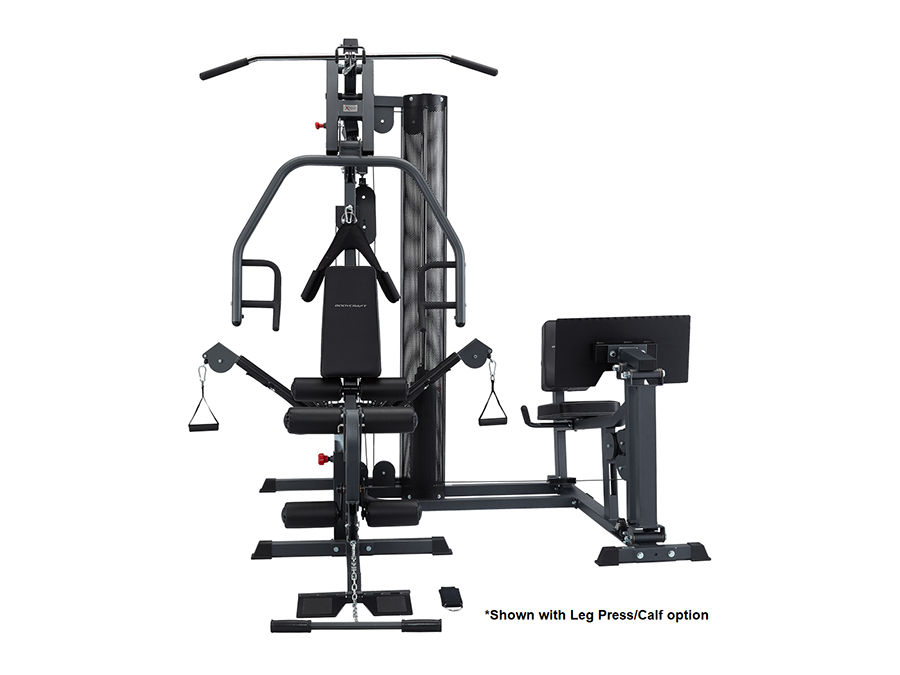 BodBodyCraft Xpress Pro Home Gym is the perfect compact home gym for anyone looking for a full-body workout.  The device is popular among physique builders because it offers a complete workout experience. The others in this list are more about the upper body exercises. BodBodycraft allows the user to do leg exercises, adding exponentially to its value.
These are the top and the best compact home gyms that are available. In India, you can buy these online via any of the online shopping malls. If you can't get a particular brand or a particular model, check out the malls. Some have a fitness shop that will introduce  a brand option or try to procure the model. Some of these models are available on EMIs in India, making it simple and cheaper to procure. Most are available at about 10000 Indian Rupees. This is roughly the cost one would pay for a year's membership in a reputed gym. So it makes financial sense to invest in one of these.
We at ChandigarhFirst.com bring you all the information you'd want about lifestyle products and everything related to life. We bring you a range of articles, like the most thrilling web series to the best perfume for men. So, make sure that you subscribe to our website and bookmark it for more awesome content like this!