Indians are inseparable from tea. And who drinks tea without some biscuits? But we often forget that biscuits, though tasty, can contribute to things like weight gain and diabetes. All these happen because of too many calories. Therefore, you must know about low-calorie biscuits in India.
Manufacturers are often clever with their labelling, so you may miss many points and often consume high-calorie biscuits. This article will encompass every aspect of biscuits and how healthy they are. You will also find out why many young students suffer from obesity or high blood sugar levels. 
Coming back to the low-calorie biscuits, we all know that India is a land of diversity. So naturally, they will look for variety in biscuits as well. Therefore, there are different biscuits listed that are not only tasty but also low in calories.
Top Low-Calorie Biscuits In India
Indians have a sweet tooth so, the biscuits must be healthy but delicious as well. So, here is a list of the top low-calorie biscuits in India.
Diabexy Peanut Cookies Sugar Control For Diabetes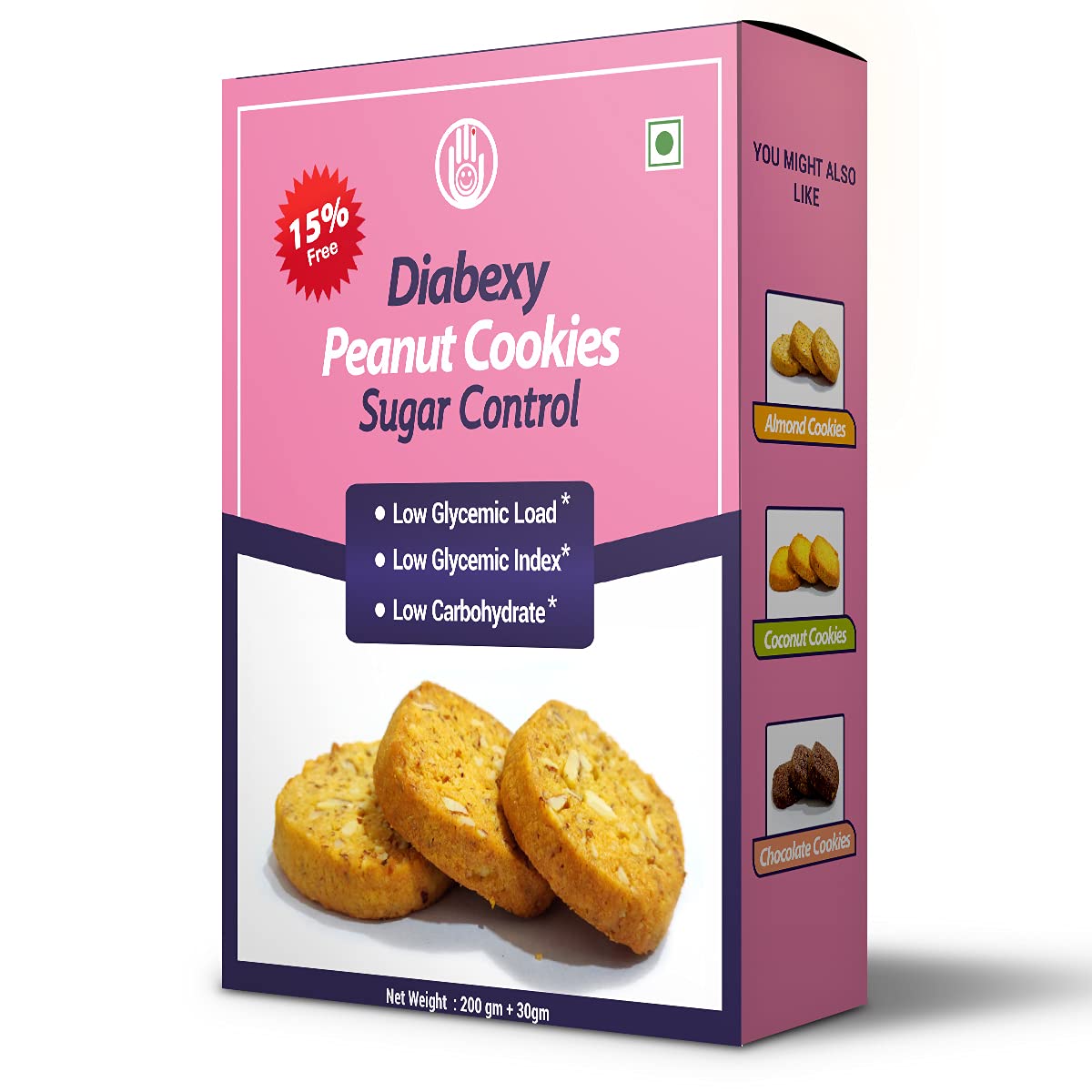 Diabexy Peanut biscuits are one such biscuit that has no maida. This biscuit has peanut butter instead, which is short of the glycemic load. It is what makes this biscuit suitable for diabetic people. But here's a catch. Because peanuts are its main component, it is best to avoid, if you are allergic to them.
The Diabexy Peanuts biscuits probably are the perfect low-calorie biscuit in India. It is because the biscuits contain fructooligosaccharides, a sweet-tasting fibre. Apart from not having maida, it also doesn't have gluten or eggs. With 17 gram protein per 100 grams, it is a high-protein biscuit. It can also easily be the best low-calorie biscuits in India.
Early Foods Assorted – Dry Fruit & Multigrain Millet Jaggery Cookies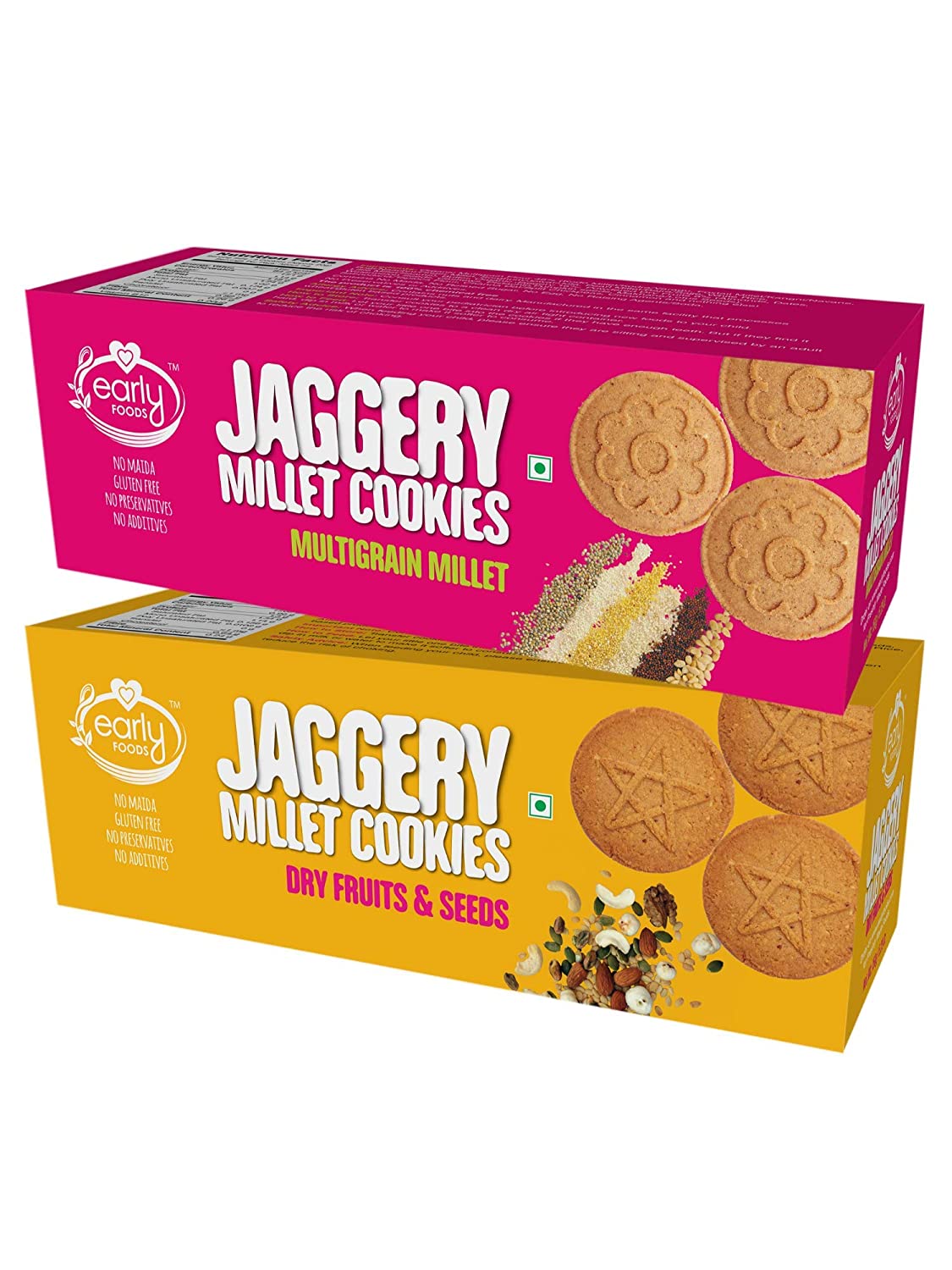 These are the most sought-after low-calorie biscuits in India. These are not only healthy but also promote weight loss. It is high in nutrients due to the presence of nuts, cereal-like whole grains such as jowar, oats, corn, wheat, ragi, and so on. This biscuit contains a significant amount of carbohydrates. It also has jaggery added for sweetness, which does have some health benefits.
The biscuit has Tapioca Flour, which is known as saabodana to Indians. It also contains dry fruits like almonds, pistas, cashews, dates and walnuts. This biscuit also has edible lotus seeds/makhna, watermelon seeds, and pumpkin seeds. These biscuits have less saturated fat, maida, refined sugar, maltodextrin, added colours, artificial sweeteners, or flavours. It has lots of cereals. It is what makes this biscuit very nutritious.
Little Chime ADDIT Foods Sugar-Free Oats Biscuit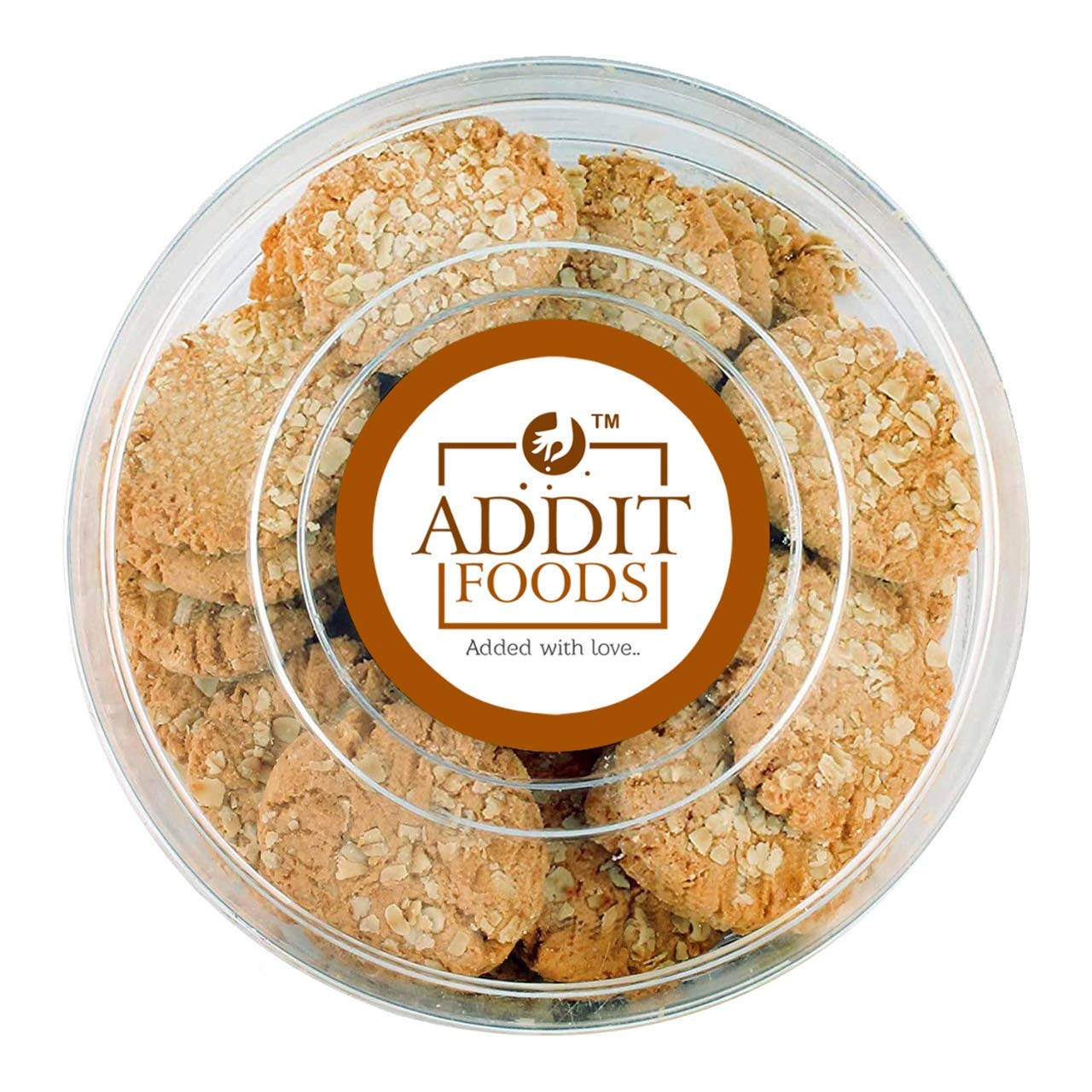 High calories mean high diabetic risk. And diabetes can cause cardiac problems. To shut that problem out, here is the Little Chime ADDIT Foods Sugar-Free Oats Biscuit. These are one of the tastiest sugar-free and low-calorie biscuits in India. They only use stevia for a little bit of sweetness. Apart from that, no other sweet element is there in this biscuit. It also contains oats, which are beneficial to diabetic patients.
Also, know the Best Sugar Free Cookies to Buy to satisfy Your Cookie Cravings
Taste Good Karela Biscuits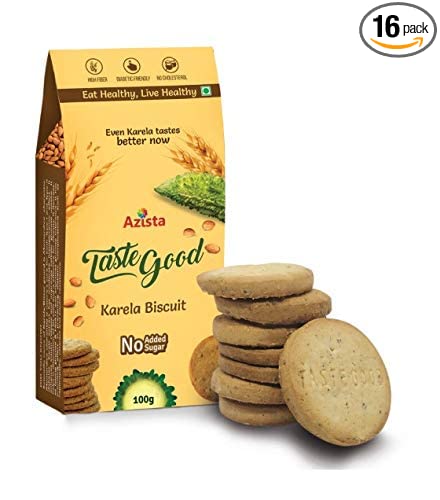 Taste Goods Karela Biscuits contain almonds, oats, karela/bitter gourd, and whole wheat. Diabetes affects 6 per cent of people in India. And 9 per cent of the country are prediabetic, and they require low-calorie, high-fibre, sugar-free treats to manage their blood sugar levels. It is the reason why the manufacturer created this biscuit.
Bitter gourd is beneficial to diabetics, but nobody enjoys its bitter flavour. However, Teste Good Company claims that all of their biscuits contain the richness of 20 grams of bitter gourd but are not bitter at all. Everyone may consume them for health advantages. It has high fibre and no sugar. It also has no trans fat, cholesterol or preservatives. There is also no presence of artificial flavours, colours, or sweeteners.
Ketofy – Choco Fudge Keto Cookie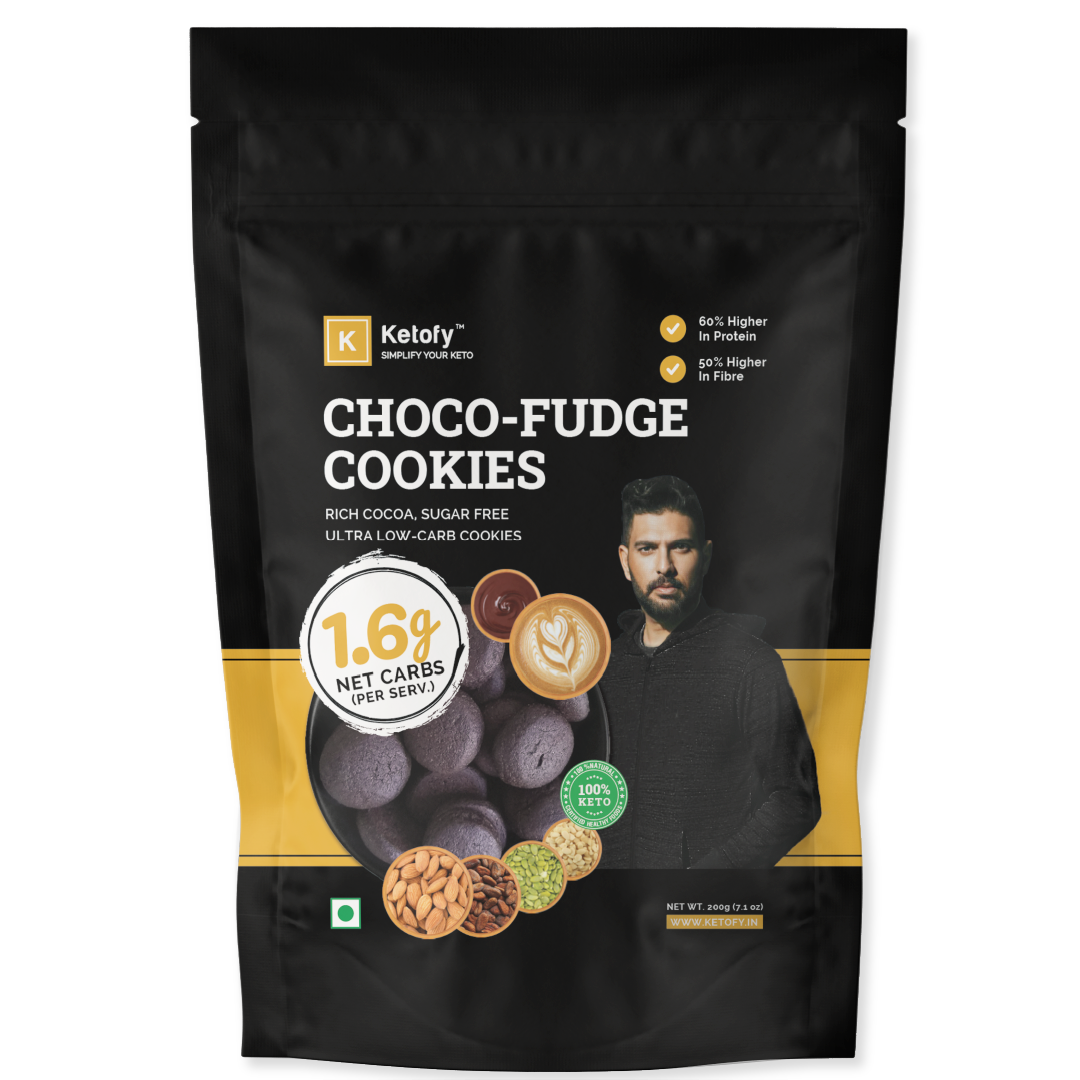 Are you on a keto diet and searching for a healthy snack choice? Then these biscuits are very good for you. These biscuits are known for making nutritious products for all types of dietary routines. These biscuits have less carbohydrate content and are high in protein and omega fats. There are no preservatives, artificial colours, or flavours in these biscuits. It is also gluten and sugar-free. These are one of the top choices for low-calorie biscuits in India.
Threptin Biscuits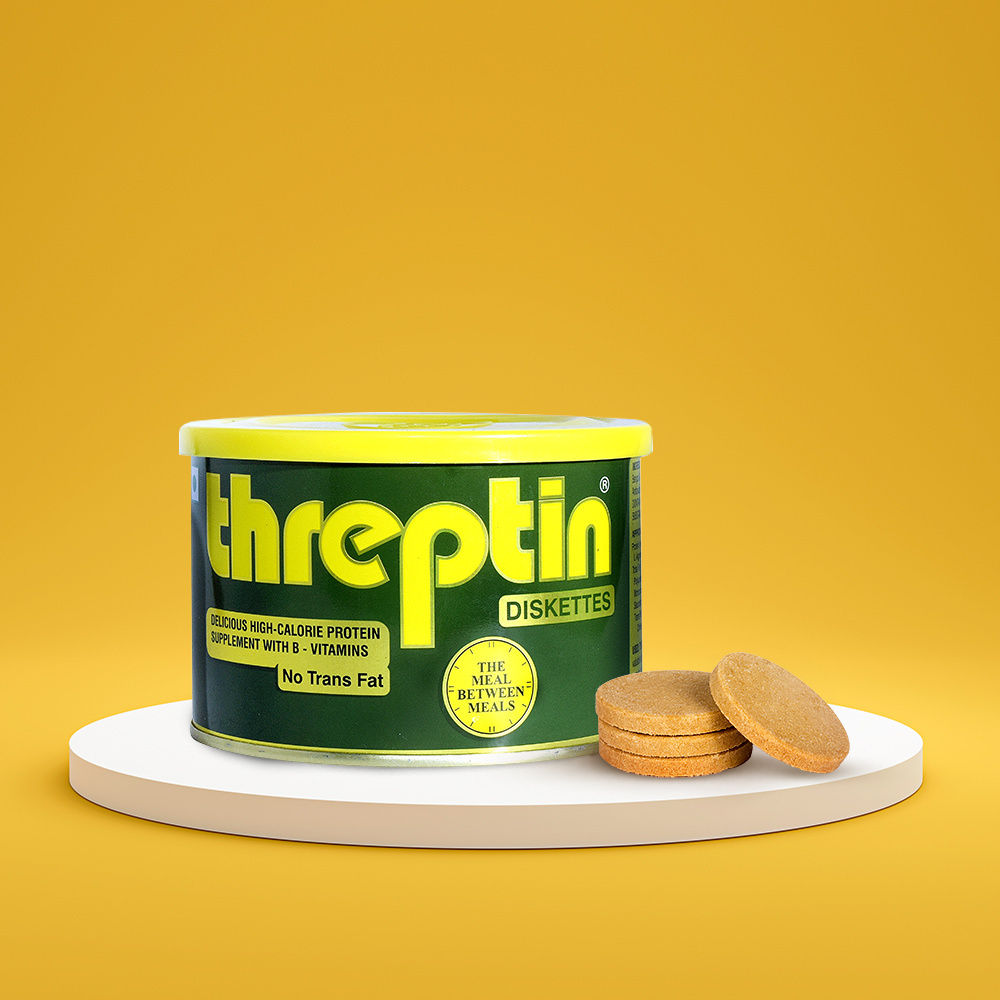 Threptin biscuits are rich in sucrose, rice flour, vegetable oil, and malt extract. It also has Bengal grams, vitamins, and antioxidants that will benefit anyone who consumes these biscuits. It is one of the best low-calorie biscuits in India. These biscuits have been loved by many and are protein-rich biscuits. It contains casein, a protein that governs the providing of all the amino acids. They are necessary for better health. There is no refined flour in this biscuit. It boosts stamina and metabolism. But it has a little bit of permitted natural colours and artificial flavouring elements.
Baker Lounge Choco Chip Cookies
The Baker Lounge Choco Chip Cookies are relatively low in calories. These are terrific low-fat and low-calorie biscuits in India. Including the delightful chocolate flavour, these diabetic cookies are also high in fibre and protein. They also contain no extra preservatives or artificial additives. Because there is no added sugar, diabetics can easily enjoy these biscuits as a nutritious snack!
Top Low-Calorie Chocolate Biscuits In India
Everyone is a fan of chocolate biscuits. Avoiding them is a tough job. So, you will have to take care that you don't consume too much of them. Choose low-calorie chocolate biscuits. In that way, you might as well avoid the intake of trans-fat. India's chocolate biscuit market is ever-growing. But we hardly look for anything else, other than products from leading companies like Britannia, Parle, or Sunfeast. Here, you will find out which is the best low-calorie chocolate biscuit amongst Britannia Good Day Chocolate Chip, Parle Hide and Seek, Britannia Bonbon, Sunfeast Tasty Choco Cream. They are all India's most eaten biscuits. So, without further ado, let's learn about their calories.
Britannia Bourbon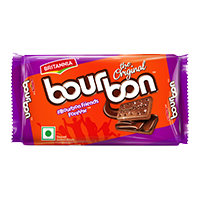 Britannia Bourbon has been a favourite of Indians for the longest time. It has 39 grams of sugar for every 100 grams of biscuit. Therefore, this biscuit has the highest sugar content amongst all other chocolate biscuits in this lot.
Britannia Good Day Chocolate Chip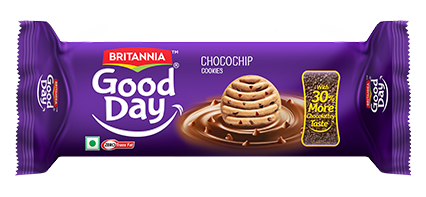 The Britannia Good Day Chocolate Chip biscuits have the lowest calorie in this lot. For every 100 grams of biscuit, the calorie intake is 461. It is substantially lower calorie content as the other biscuits had a calorie content of 470 to 480 for every 100 grams. The biscuits of this lot had a protein content of 6 grams for every 100 grams. It is now probably quite clear that biscuits can't be a good source of protein.
Sunfeast Tasty Choco Cream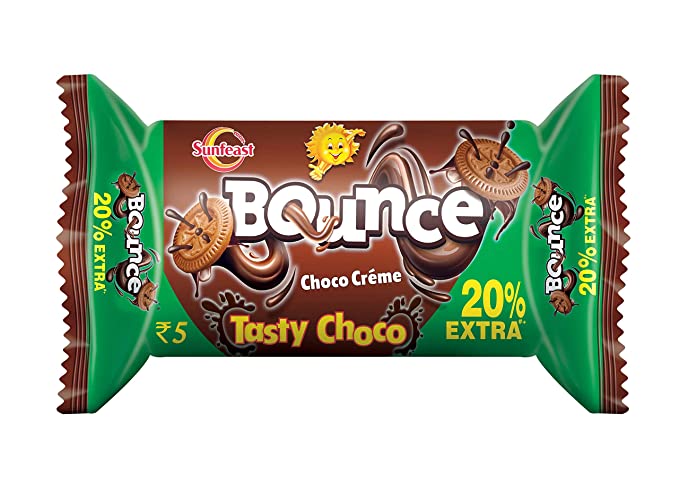 The fat content of the biscuits in this lot ranged from 15-19 grams. But amongst them, the fat content of Sunfeast Tasty Choco Cream was a little less. It had a fat content of 15.4 grams. As good as it sounds, it might be heartbreaking to know that this biscuit has trans-fats, which is clearly not recommendable. Trans fats are unhealthy fatty acids which include hydrogenated vegetable oil. Many places in the world have prohibited its usage in the food processing industry.
Parle Hide and Seek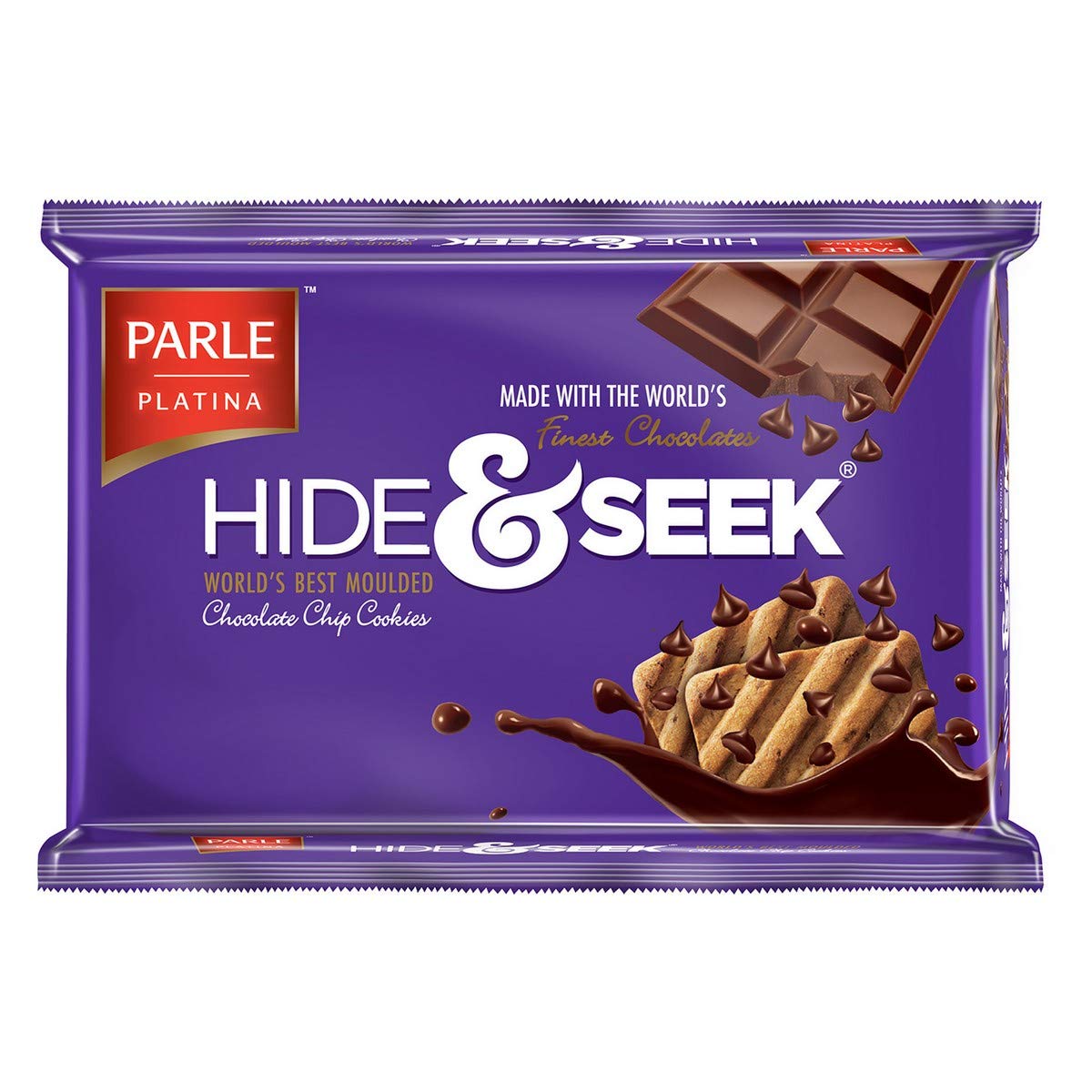 If we speak ingredient-wise, then the Parle Hide and Seek tops the chart. All of the biscuits in this lot have used wheat flour in their making. The second most used item was sugar, but the Parle Hide and Seek has used chocolate chips.
Verdict
Britannia Good Day Chocolate Chip is the best low-calorie biscuit in India if you are looking for a substantially better chocolate biscuit. Nothing is better than the Parle Hide and Seek if seen from the viewpoint of ingredients and taste. A third position would be Britannia Bonbon, and Sunfeast would come last for its usage of trans-fat.
Why Should You Limit The Consumption Of Biscuits?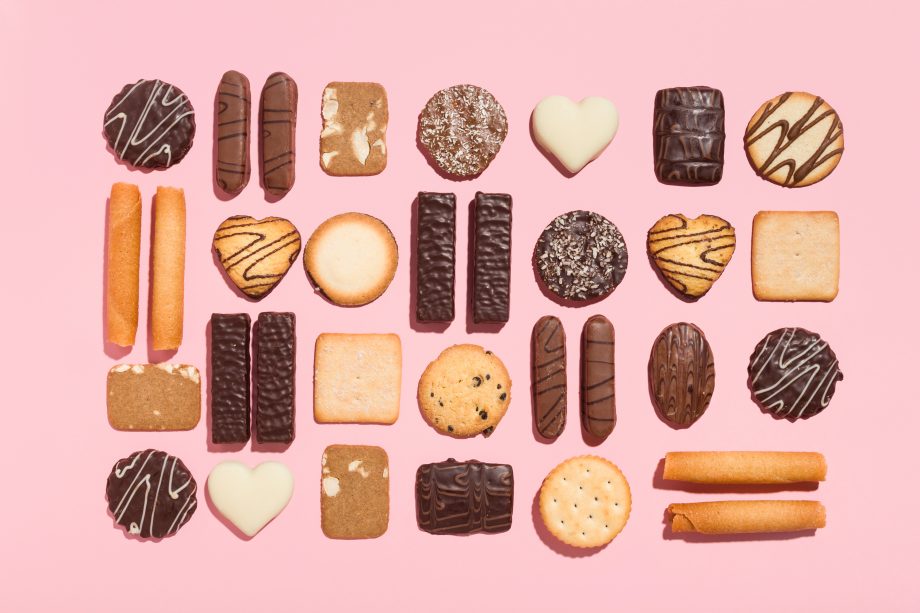 You may have noticed that most biscuits contain refined wheat flour or maida, hydrogenated oil, sugar, and artificial flavours. All these are dangerous if consumed in higher quantities. So, let's check their disadvantages out.
Refined Wheat Flour/Maida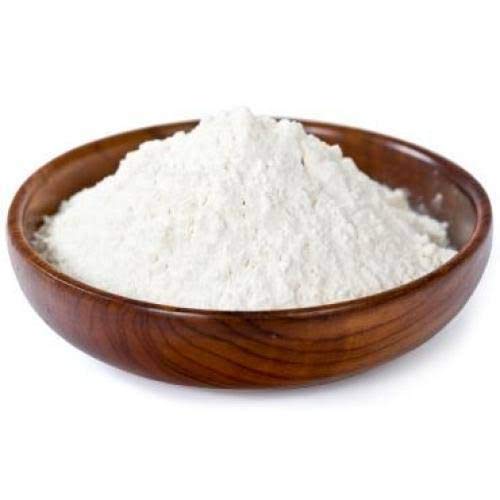 Refined wheat flour/ maida has a very high glycemic index. It is food bereft of nutrition or fibre. It causes a quick surge in blood sugar levels and is not recommendable for diabetic people.
Trans-Fats: Hydrogenated Oil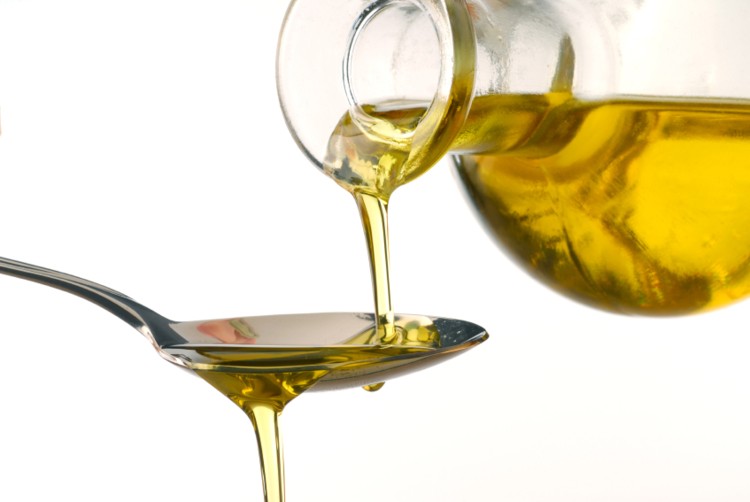 Hydrogenated oils include the harmful type of fat known as a trans fat. It preserves the biscuits during the manufacturing method. Trans-fats raise bad cholesterol while decreasing good cholesterol. It increases the risk of diabetes, heart problems and can also cause cancer.
Sugar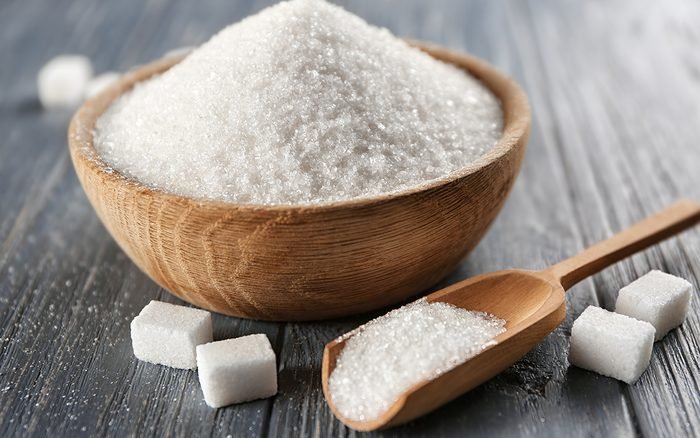 Biscuits include mild to high levels of sugar. It can contribute to obesity, diabetes, and cardiovascular risks. It also causes a quick jump in blood sugar levels. Therefore, diabetic people should avoid them, irrespective of being labelled as reduced sugar biscuits.
Calories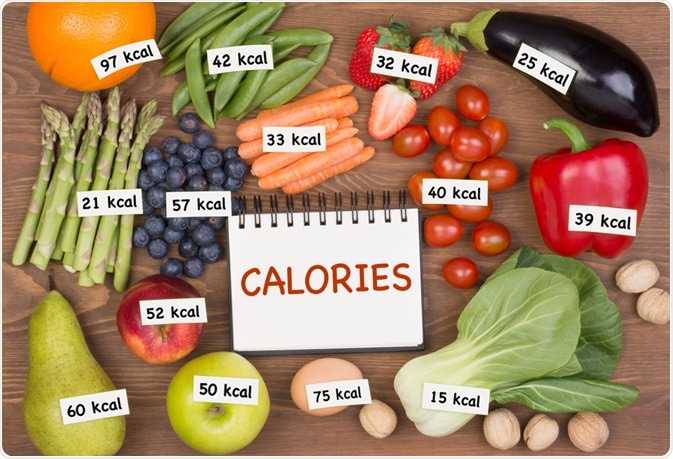 Finally, the point for which you are reading this article. Biscuits are calorie-dense and lower in nutrition. You may think Marie biscuits to be amongst the gentler biscuits available in India. It is a common yet incorrect thought. What you don't know is, for every two Marie biscuits, the body intakes 56 calories. A 30-minute exercise will only burn these calories off.
Biscuits Can Be Addictive
A group of American researchers made the startling discovery that Oreo biscuits are as addicting as cocaine. Both provide the brain with the same level of satisfaction due to their high fat and sugar composition.
What Should You Always Remember?
There are no such biscuits that are truly low-calorie, fat-free or sugar-free or enhance weight loss. For fat-free or sugar-free biscuits, if you notice clearly, fat and sugar are used but in a lesser quantity. Therefore, you should always keep in mind that calorie intake depends on consumption. You need to check if you are munching too much on biscuits or not.
Despite many manufacturers claiming many things, biscuits have smart labelling and hidden ingredients. It is what generally fools the customer and they get tempted to buy them. Many biscuits are marketed as healthy options, claiming to be whole grain or multi-grain, soya or nachni based. Unfortunately, the bulk of these suffers from high glycemic load and low nutrition quality.
Children love to eat delicious food, but it comes with a cost. And, that is high calories. Most Indians suffer from diabetes, high blood pressure, calorie and cholesterol related problems later in their lives. So, to curb that curve, you need to start from today. Consume fewer biscuits. Low-calorie biscuits in India are hard to find, so check your calorie intake. Opt for biscuits that have comparatively fewer calories than others.
All the companies will try to market their products to you, but you need to do smart shopping. Always check the ingredients on the product label. Avoid having biscuits that have trans-fats. Choose healthier biscuits. Replace biscuits, if you can, from your all-time favourite snacks. You can have them but not always. Choose healthier options other than biscuits. You may not know this but, your favourite Parle G is high in both sugar and calorie. It will probably break your heart. But, it is now better to say bye-bye to this old-school favourite.
Why Should Young Students Limit Their Biscuit Consumption?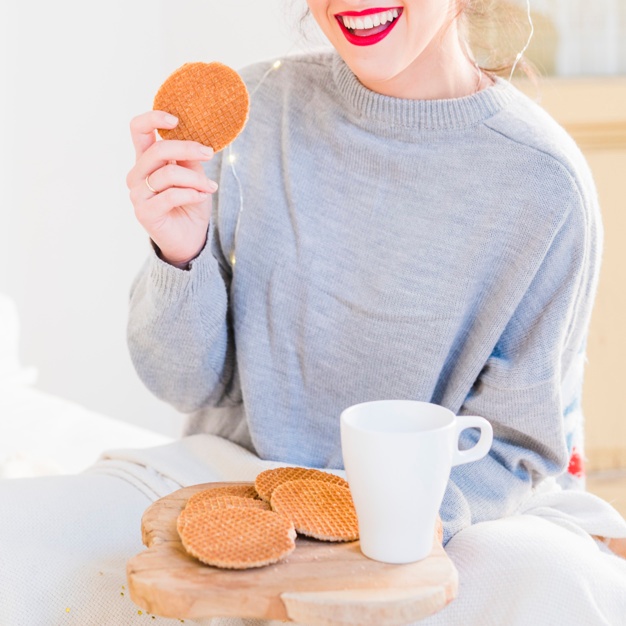 Most college and school students who live outside for studying depend on high-calorie biscuits as snacks. Usually, they are on a budget and so can't afford costly low-calorie biscuits. Therefore, in this case, they need to limit their biscuit consumption as well. 
They are in such an age where they can be susceptible to diseases. During this time, they don't follow any proper routine. Therefore, their diet is also erratic. And to cover that they choose items like cakes and biscuits. But what they forget is their calorie content. If this happens continuously, then diseases like obesity, high blood sugar can easily affect them. So, they should limit eating biscuits and choose healthier options. It will not only help them have a good lifestyle but also keep them from having any disease.
What Can Be Good Alternatives For Biscuits?
You may opt for traditional Indian snacks made of Bajra, Jowar, Ragi, Wheat, and other Millets. Avoiding white sugar for taste is also a good idea. You may replace white sugar with normal jaggery or even palm jaggery.
Conclusion
It is impossible to avoid biscuits for you, just as it is impossible for the manufacturers to avoid adding fat and sugar to them. So, you will have to look for alternatives that you can have with biscuits. For example, if you have biscuits with tea in the morning, avoid eating any more biscuits for a longer time period. If you are hungry, have fruits or some other thing, but avoid the biscuits. It is beneficial for your health.
It will keep you from having early cardiovascular diseases and cholesterol issues. These issues took away many lives, both young and old. Also, due to the coronavirus, people are scared they do not want to be affected by any other disease. As this with other health issues can result in extreme conditions, including deaths.
So, you must keep yourself away from having excessive biscuits and opt for healthier options.